Launch Your Leading-Edge Celebrity Shoutout Platform
Miracuves offers 100% customizable Cameo Clone, a white-label Celebrity Shoutout
& Marketplace platform integrated with all the new-age features and functionalities.
Cameo clone celebrity shoutouts platform along with marketplace.
Cameo Clone helps you to start your own content creation and celebs shoutout marketplace.
استنساخ حجاب
– This online creators' marketplace is the world's leading fan engagement platform that has enabled over 27,000 hours of personalized connections across the globe in 2021. Talent and fans all over the world brought their creativity, co-creating unique videos for every occasion including birthdays, anniversaries, pep talks, Mother's Day, and yes, even roasts — which grew in popularity by 46%
. A professionally developed Cameo Clone can give you the decisive edge to:
Expand Your Reach: A professionally developed Cameo Clone can help you tap into a wider audience and fan base, allowing you to connect with people beyond your usual sphere of influence.

Monetize Your Brand: By offering personalized messages or interactions through your Cameo Clone, you can create an additional revenue stream and enhance your brand's financial potential.

Enhance Fan Engagement: The clone can enable you to engage with your fans on a more personal level, fostering stronger connections and loyalty among your audience.

Stay Ahead in Innovation: Embracing this technology demonstrates your willingness to adapt to new trends and platforms, positioning you as a forward-thinking influencer in your industry.
Cameo Clone Script – Online creators' marketplace is the world's leading fan engagement platform that has…
The Cameo clone App offers more than just celebrity-user interactions; it's a versatile platform that extends its utility to businesses as well. Apart from facilitating personalized messages between celebrities and fans, it empowers businesses to elevate their advertising strategies by incorporating promotional shout-out videos from renowned celebrities. The impact of having a recognizable face endorsing a brand goes beyond traditional advertising, serving as a powerful promotional tool that enhances brand visibility and credibility in the market.
Celebrity

خدمات

Marketplace
As to how users request personalized videos, businesses can also request promotional videos from top stars promoting their brand. These videos can be shared on social media platforms and promotional sites to establish a strong brand presence among the target audience. This form of business marketing is found to be cost-effective compared to conventional marketing strategies. Also, they are faster to reach the audience and stay longer than anticipated, yielding an extra perk.
Video-sharing apps like Cameo clone offer an excellent opportunity for celebrities to interact with their audience – both online and offline. In simple terms, it acts as a great marketing tool. The only difference is that celebrities earn here along with strengthening their follower base. Thus, it helps them stay on top of their business without investing in marketing activities.
الميزات المتطورة
that drive Cameo Clone
The Cameo Clone boasts an array of cutting-edge features that propel its success. Through dynamic video requests, users forge personalized connections with celebrities, while real-time virtual meetings offer exclusive one-on-one interactions. AI-driven matching pairs users with relevant celebrities, and integrated social sharing maximizes engagement.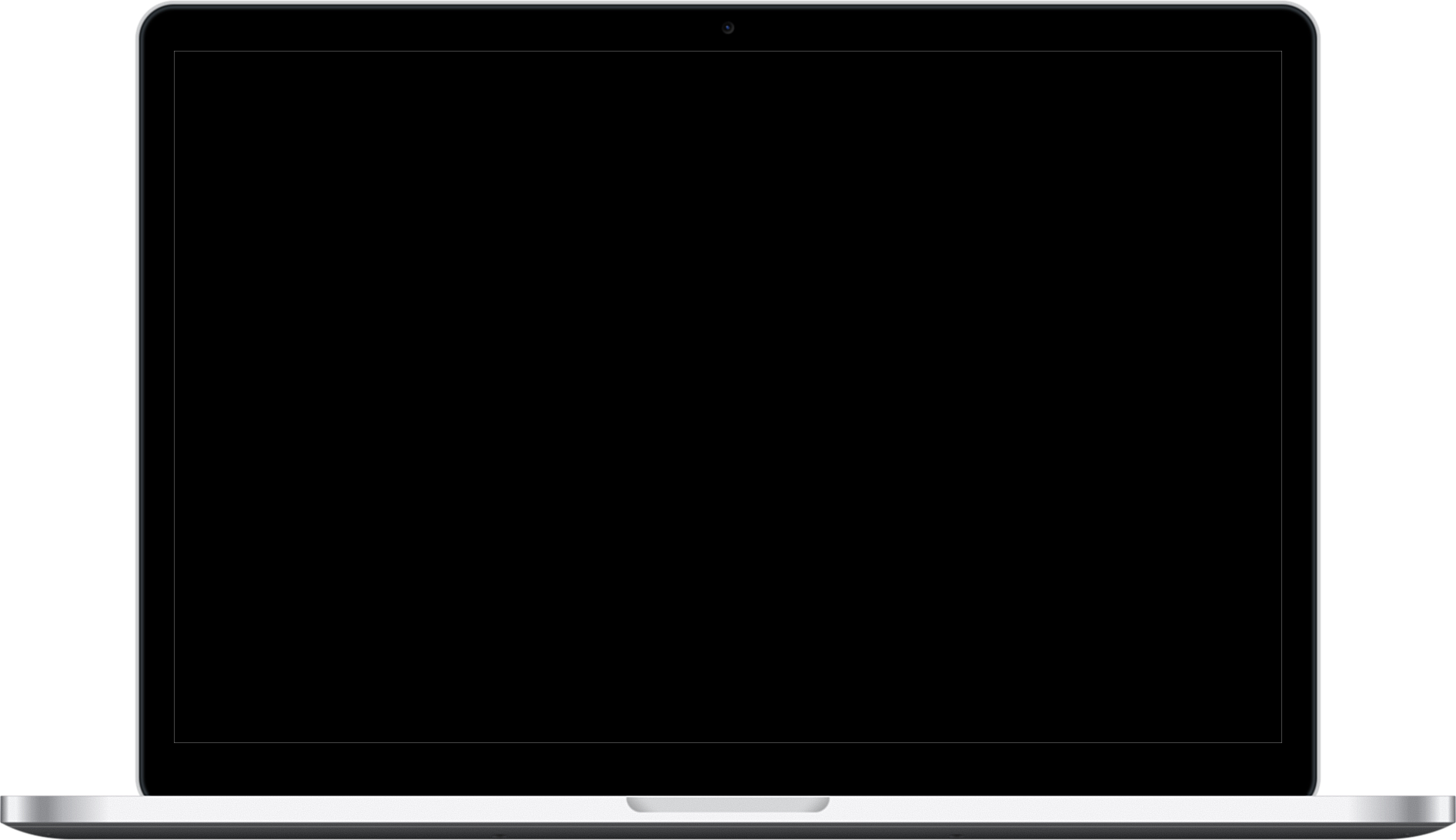 Personalized Requests: Users can submit tailored video requests to celebrities, creating unique and memorable interactions.


Booking & Scheduling: Seamless calendar integration allows users to schedule virtual meetings or shoutout deliveries.


مشاركه إجتماعيه: Easily share received content on social media platforms, enhancing user engagement and extending reach.


المدفوعات الآمنة: A variety of payment options and secure gateways ensure safe and hassle-free transactions.


Review & Ratings: Users can provide feedback and rate celebrity interactions, promoting transparency and accountability.


Favorites & Wishlist: Users can curate a list of favorite celebrities and create a wishlist of desired interactions.
إدارةالمستخدم: Efficiently manage user accounts, ensuring smooth onboarding and engagement.
الإشراف على المحتوى: Review and approve celebrity-generated content to maintain platform quality and standards.


Analytics & Insights: Access detailed performance metrics, user behavior data, and revenue insights.


Payment Management: Monitor and manage transactions, ensuring timely payouts to celebrities and accurate billing for users.


Promotional Tools: Run marketing campaigns, discount offers, and referral programs to attract and retain users.


Customization & Settings: Tailor the platform's appearance, pricing structure, and policies according to market trends and user needs.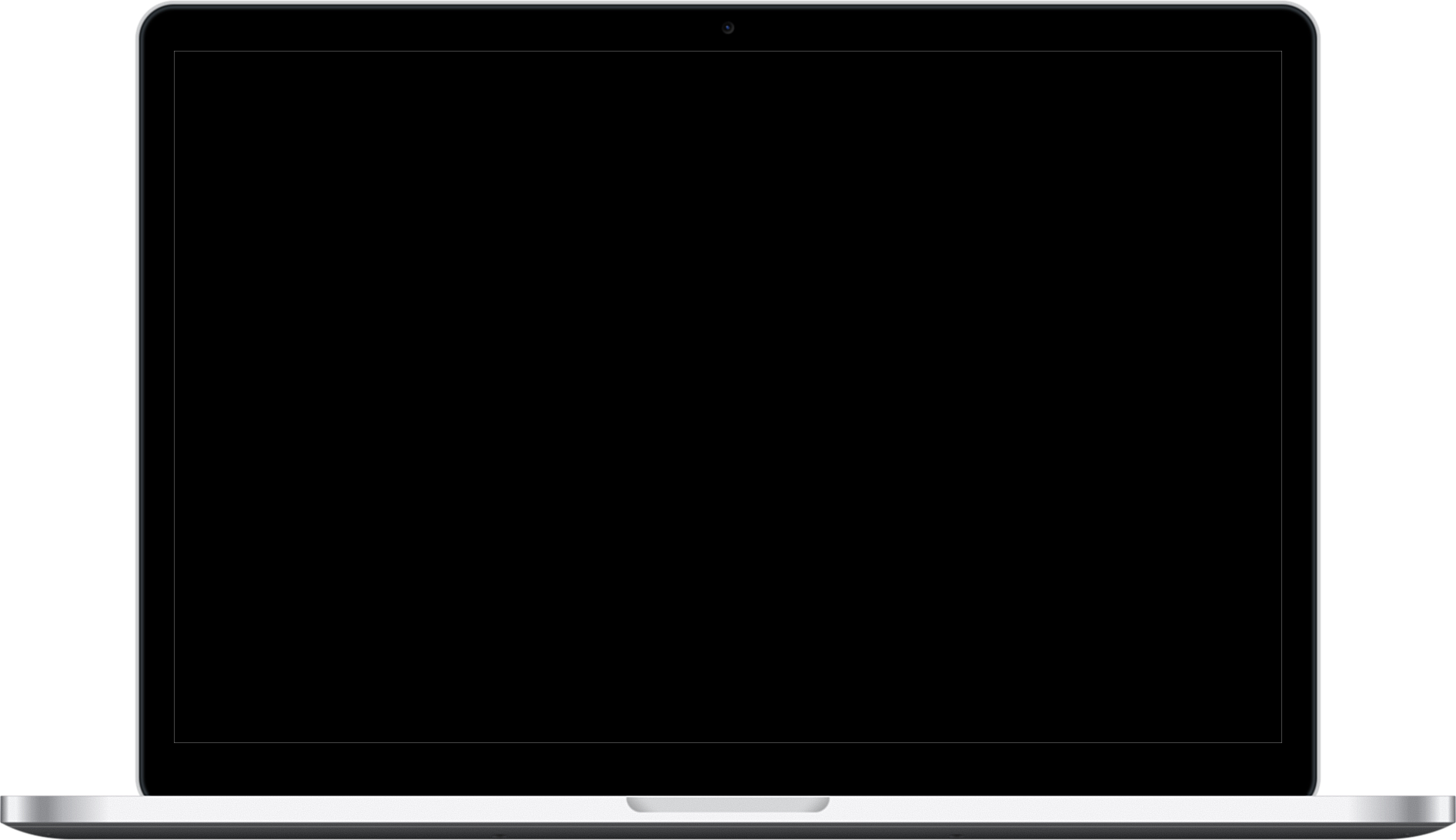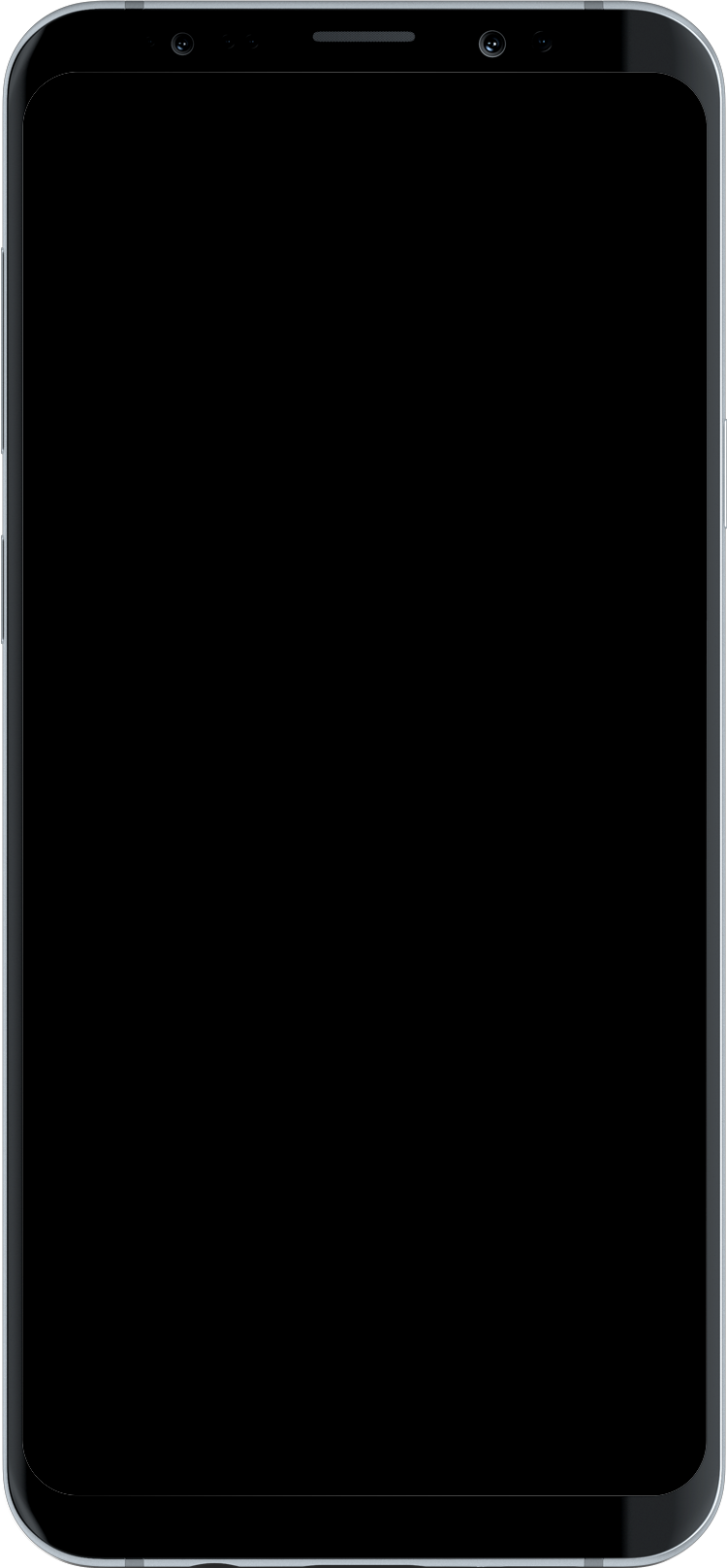 دفع الإخطارات: Keep users updated about new celebrity arrivals, bookings, and promotions.


Geo-Location Services: Provide location-based recommendations and personalized experiences.


تكامل الكاميرا: Seamlessly record and submit video requests directly from the app.


In-App Messaging: Enable direct communication between users and celebrities for smoother interactions.


Profile Management: Users can update profiles, manage bookings, and track their engagement history.


Quick Payments: Implement convenient mobile payment methods like digital wallets for effortless transactions.
مستعد
تم تصميمه مسبقًا ومتاح بسهولة، مما يقلل من وقت التطوير ويتيح التنفيذ السريع.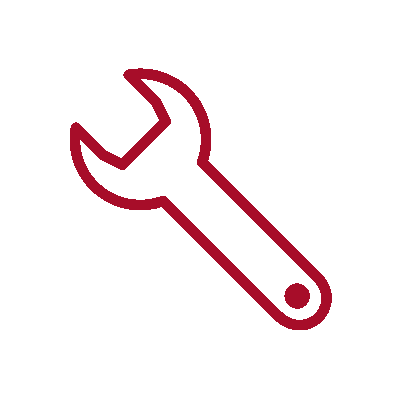 تعيين
تم تكوينه ليناسب احتياجات محددة، مما يقلل من الحاجة إلى التخصيص الشامل قبل النشر.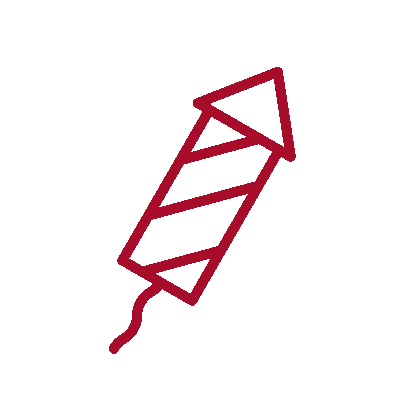 يذهب
بمجرد نشرها، يمكن دمجها بسرعة في الأنظمة الحالية، مما يتيح الاعتماد السلس.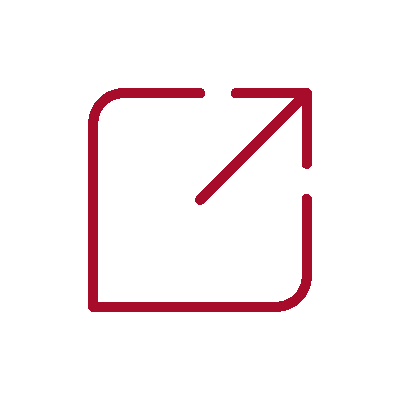 الآن
الوصول الفوري إلى التقنيات الحديثة، مما يمكّن الشركات من البقاء محدثة وقادرة على المنافسة.
في
يمكن تصميمه ليناسب البنية التحتية الحالية للمؤسسة، مما يضمن التوافق والتكامل السلس.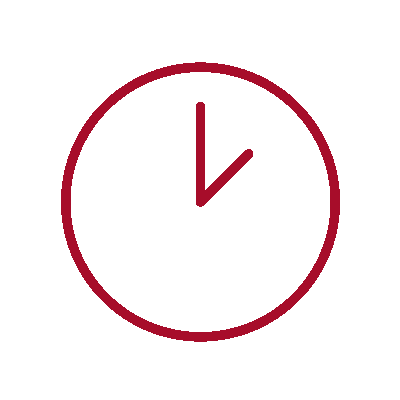 وقت
يمكنك توفير الوقت الثمين من خلال معالجة تحديات محددة بكفاءة، مما يسمح للفرق بالتركيز على أنشطة الأعمال الأساسية.
user@demo.com | المستخدم_321
admin@demo.com | المشرف_$321
celeb@demo.com | Celeb_321
تسجيل
Users sign up with personal details and preferences.
Browse Celebrities
Users explore a list of available celebrities and their profiles.
Select Celebrity
Users choose a celebrity for a personalized interaction.
Choose Interaction Type
Users select between video shoutouts, virtual meetings, or endorsements.
Submit Request
Users provide instructions and details for the interaction.
قسط
Users complete the payment using secure methods.
Receive Content
Users receive the requested video or interaction from the celebrity.
Feedback & Sharing
Users provide feedback, rate experience, & share on social media.
النشر المجاني
نقوم بإعادة تصميم العلامة التجارية لموقع الويب والتطبيقات الخاصة بك باستخدام شعارك وأيقوناتك ونظام الألوان الخاص بك ونشرها.
رموز المصدر والمشروع
نحن نقدم لك رموز المصدر الكاملة في البداية وأكواد المشروع الكاملة في وقت التسليم النهائي.
نشر التطبيقات
نحن نحرص على نشر تطبيقاتك في كلا المتجرين الموجودين على حسابات المطورين الخاصة بك والحصول على الموافقة عليها.
دعم الجدول الزمني
نحن نقدم 60 يومًا من دعم الأخطاء التقنية وسنة واحدة من المنتجات إن وجدت فيما يتعلق بـ SDK أو API دون أي تكلفة إضافية.
الويب والإدارة
لقد استخدمنا PHP مع Bootstrap Framework بالإضافة إلى MYSQL وNodeJS، لجعلها قوية ومرنة.
تطبيقات الأندرويد
يتم تنفيذ تطبيقات Android محليًا باستخدام Java/Kotlin على نظام Android باستخدام أحدث تطبيقات SDK وواجهة المستخدم.
تطبيقات iOS
يتم تنفيذ تطبيقات IOS محليًا باستخدام Swift 4/5 على Xcode باستخدام أحدث تطبيقات SDK وواجهة المستخدم.
واجهة برمجة تطبيقات الطرف الثالث الرئيسية
Google Full Map SDK، وتسجيلات الدخول عبر وسائل التواصل الاجتماعي، وTwilio، وFirebase، وبوابات الدفع، والترجمة من Google، وMTR.

تحسينات الواقع المعزز
Integrate AR technology to allow users to place virtual celebrities in their surroundings for interactive and immersive experiences.
$900
Customizable Templates
Offer users the ability to personalize video templates for celebrities, enabling them to add their own creative touch to the interactions.
$1200
Celebrity Auctions Feature
Introduce a feature where celebrities can participate in auctions for exclusive interactions, creating a sense of excitement and urgency among users.
$960
Fan Engagement Challenges
Interactive challenges where users can participate in tasks related to their favorite celebrities, earning rewards and recognition within the community.
$1200
100% قابل للتخصيص


نحن نقدم خدمات التخصيص لضمان حصول عملائنا على الميزات والوظائف الدقيقة التي يحتاجونها لتلبية احتياجات حلول النسخ الخاصة بهم.



الدعم الفني المجاني


يقدم فريق الخبراء لدينا الدعم الفني المجاني لعملائنا طوال عملية التطوير وحتى بعد إطلاق المنصة.



دعم مجاني للأخطاء


نحن نقدم دعمًا مجانيًا للأخطاء لعملائنا للتأكد من أن النظام الأساسي يعمل بسلاسة ودون أي مشاكل.



كود المصدر الكامل


نحن نضمن حصولك على الملكية الكاملة لنسخة Binance من خلال تقديم كود المصدر الكامل لك.

يتطلب التطوير المخصص ميزانية عالية ولكن البرنامج النصي الجاهز الخاص بنا يأتي مزودًا بميزات وافرة وخدمة مجانية لإعادة تصميم العلامة التجارية بسعر مناسب.
الانتظار ممل، ولهذا السبب نقدم لك هذا البرنامج النصي الجاهز للتشغيل والذي يمكن تخصيصه بالكامل وفقًا لاحتياجاتك.
لدينا خبرة واسعة في تطوير التطبيقات المستندة إلى العملات المشفرة لجعل نشرك قادرًا بما يكفي لتعزيز أعمال تداول العملات المشفرة الخاصة بك.

نحن نعلم خطورة الأمن في الأوقات الحالية لاختراق البيانات. ولهذا السبب قمنا بالفعل بالتحقق من البرنامج النصي المستنسخ الخاص بنا من خلال اختبارات أمنية صارمة.
من خلال تفانينا في تقديم حل شامل، قمنا أيضًا بتحسين البرنامج النصي لتحسين السرعة، مما يضمن حصول المستخدمين على أداء سريع وفعال.
من خلال الجمع بين جميع النقاط الرئيسية، نصل إلى مرحلة حل الأداء الفعال الذي يوفر الغرض والوظائف المناسبة للجميع.
Cameo clone application is a celebrity shoutout app that connects users with their favorite celebrities. It can be musicians, actors, athletes, reality show stars, and many more. Users can pay them a fixed amount via this app solution to get customized shout-outs.In turn, users can share their shout-outs videos with their friends and followers.
Cameo Clone is an excellent option for individuals as well as businesses. The former gets the chance to interact with their favorite personalities, engaging in authentic fan experience. The latter can promptly promote their products or services among their target audience, increasing their business reach and visibility.
The app is gaining popularity currently , and it is a great opportunity for you to invest in this sector for increased revenue!
Cameo Clone King of Celebs Shoutout
At Miracuves, we provide a custom-built Cameo clone app solution that is readily available for quick customization and launch. By deploying this app in your niche, you can allow users to receive personalized messages and shout-outs from their favorite celebrities. Users can utilize the app to surprise their friends and family on their birthdays and special occasions.
Celebrities from various fields can register with the app. Users can go through the list of personalities available on the platform. They can pay a fixed price to avail of the time of these celebrities. It is cool, right? So, do not look any further.
Invest in this excellent ready-made celebrity shoutout platform cameo clone to gain a massive user base and high returns on your investment!
User Profiles: Users can create and manage profiles with personal information, preferences, and interaction history.

Celebrity Profiles: Detailed profiles for celebrities, showcasing their work, interests, and availability for interactions.

Video Requests: Users can submit personalized video requests to celebrities for shoutouts, greetings, or other messages.

Virtual Meetings: Users can schedule and engage in real-time virtual meetings with celebrities for more intimate interactions.

Payment Integration: Secure payment gateways for users to pay for their requested interactions, ensuring smooth transactions.

المراجعة والتقييمات: Users can rate their interactions and provide feedback, building trust and transparency.

مشاركه إجتماعيه: Integration with social media platforms for users to share their celebrity interactions with their networks.

دفع الإخطارات: Users receive alerts for new celebrity arrivals, promotions, and interactions.

البحث والتصفية: Users can search for specific celebrities based on categories, interests, or popularity.

الإشراف على المحتوى: Admin tools to review and approve celebrity-generated content before it's delivered to users.

Analytics and Reports: Admin dashboard to track user engagement, revenue, and platform performance.

Promotional Campaigns: Ability to run marketing campaigns, discounts, referral programs, and seasonal offers.

User-Generated Content Gallery: A dedicated space for users to showcase their received celebrity videos and experiences.

Localization: Option to offer the platform in multiple languages and cater to a wider audience.

Security and Privacy: Robust data security measures to protect user information and transactions.

Customization: Flexibility to customize the platform's branding, appearance, and user experience.

Business Collaborations: Businesses can partner with celebrities for endorsements and promotions.

Notification Settings: Users can control their notification preferences and communication from the platform.

قائمة الرغبات: Users can create a list of desired celebrities and interactions for future requests.

FAQ and Support: Help center and customer support for users to get assistance and answers to their queries.
These are just some of the features that can be part of a comprehensive Cameo Clone platform. The specific features may vary based on the platform's goals and target audience.
Personalized Celebrity Interactions: Users can request tailored video shoutouts, greetings, messages, and endorsements from their favorite celebrities.

Virtual Meetings: Users can schedule and participate in virtual meetings or live video chats with celebrities in real-time.

Celebrity Discovery: Users can explore a diverse catalog of celebrities, discovering new talents and personalities.

Secure Payment Processing: Integration of secure payment gateways to facilitate seamless and safe transactions for users and celebrities.

User Profiles: Users can create profiles, manage their interaction history, and keep track of their favorite celebrities.

Detailed Celebrity Profiles: Comprehensive profiles for celebrities, showcasing their work, interests, availability, and pricing.

المراجعة والتقييمات: Users can rate their experiences and provide feedback, promoting accountability and transparency.

Social Media Sharing: Integration with social media platforms for users to easily share their celebrity interactions.

الإشراف على المحتوى: Admin tools for reviewing and approving celebrity-generated content before it's delivered to users.

Analytics and Insights: Admin dashboard with data on user engagement, revenue, and platform performance.

Promotional Campaigns: Ability to run marketing campaigns, discounts, and referral programs to attract and retain users.

User-Generated Content Gallery: Dedicated space for users to showcase the celebrity videos they've received.

Business Collaborations: Businesses can collaborate with celebrities for endorsements, promoting products or services.

Localization: Option to offer the platform in multiple languages, catering to a global user base.

Customization: Flexibility to customize branding, appearance, and user experience to align with the platform's identity.

Notification Settings: Users can manage their notification preferences for updates and communications.

قائمة الرغبات: Users can create a wishlist of desired celebrity interactions for future requests.

Customer Support: Help center and support channels to assist users with their inquiries and issues.

Augmented Reality Integration: Incorporation of AR technology for interactive and immersive experiences with celebrities.

Advanced AI Matching: Utilizing AI algorithms to match users with the most relevant celebrities based on interests and preferences.

Augmented Reality Integration: Incorporation of AR technology for interactive and immersive experiences with celebrities.

Business Insights: Tools for businesses to gather insights about their audience and improve their marketing strategies.

User Engagement Challenges: Implement interactive challenges and contests to keep users engaged and excited.
The functionality of the celebrity video messaging app like Cameo is quite simple and straightforward. Users need to sign up with the app. After getting on board, they can search for celebrity profiles or browse the ones listed on the app under several categories. They can view the profiles and book a live call with them. They can pay for the service via the app. They can interact with their favorite celebrities and record the sessions, as well. They can share the shout-out video with their friends and family via the social video sharing feature.
NSFW Feature Enabled During Signup

This feature allows users to opt out of any content that is adult in nature. While login, they can simply turn off the NSFW button, which will automatically flag the content

Explore Exclusive Posts

Users can explore a variety of posts uploaded by various stars. A whole list of new, unique, and exclusive content will be displayed on a detailed page to the former

Social Feed

The social feed is an additional feature on our Cameo-like-app. The feed shows all the posts created by the stars and influencers, their likes and comments

Highlighted Stories

Just like on Instagram, creators can create stories and highlight them on their profile, for the users to view them even after the 24-hour time span ends
Creator Subscription On Cameo App Clone

The creator profile displays their followers, following, and subscribers count; the total no. of posts uploaded, and the price charges for shoutout, video-call and subscription

Exclusive Or VIP Chat

This feature allows the creators and users to have a one-on-one engagement via chats. The creators can send off exclusive images and texts to the users

Create Paid Livestreams

Creators can host paid livestreams on the Cameo clone app. The users can send off tips while they're live-streaming. These tips can be converted & withdrawn from the in-app wallet

Creator Tips For Posts & Livestreams

The Users can send tips to the creators for their exciting posts and content. The former can also send tips during a live-streaming session hosted by the creators
The marketability of a Cameo Clone platform is high due to its unique value proposition that caters to both celebrities and users, along with the potential for diverse applications. Here's why it's a compelling proposition:
Celebrities' Personal Branding: Celebrities can enhance their personal brand by directly connecting with fans, monetizing their popularity, and offering authentic interactions.

Fan Engagement: Users can forge genuine connections with their favorite celebrities, receiving personalized messages or even virtual face-to-face meetings.

Business Collaborations: The platform offers a novel way for businesses to leverage celebrity endorsements, expanding their reach and credibility.

Innovative Marketing: The concept itself is innovative, making it an attractive option for media coverage, social media buzz, and word-of-mouth marketing.

Monetization Opportunities: The platform creates additional revenue streams for both celebrities and the platform owners through transactional fees.

Social Media Amplification: Social sharing features drive viral potential as users showcase their interactions, boosting the platform's visibility.

Niche Appeal: The platform can cater to various niches, from entertainment and sports to business and education, broadening its user base.

Event Enhancements: Celebrities can offer personalized messages for birthdays, anniversaries, graduations, and more, making it a popular gifting option.

Global Reach: With online accessibility, the platform can target a global audience, breaking down geographical barriers.

Community Building: A space for users to share their experiences fosters a sense of community, driving user retention and engagement.

الرؤى المبنية على البيانات: Analytics tools provide valuable data about user behavior, helping in refining marketing strategies.

Partnerships and Collaborations: Collaborations with brands, influencers, and events can further enhance the platform's reach and marketability.

Early Adopter Advantage: Being an early entrant in a growing market offers a competitive advantage and establishes brand recognition.

Flexible Pricing Models: Offering tiered pricing for different celebrity interactions appeals to various user segments.

Continuous Innovation: The platform can stay relevant by introducing new features like AR integration, challenges, and enhanced celebrity offerings.

Celebrity Variety: A diverse range of celebrities, from actors and musicians to athletes and influencers, caters to a wide audience.

Entertainment Industry Synergy: Collaboration with the entertainment industry can lead to cross-promotion and endorsements.

Positive User Reviews: Satisfied users sharing their positive experiences can lead to organic growth and trust-building.

Celebrity and Fan Loyalty: Offering a unique platform where celebrities and fans interact fosters long-term loyalty.

قابلية التوسع: As the platform gains traction, scaling to accommodate more users and celebrities becomes feasible.
A Cameo Clone platform can adopt various revenue models to generate income. Here are some revenue streams that can be implemented:
Commission on Transactions: Charge a percentage fee on each transaction made between users and celebrities for personalized interactions. This fee can be a percentage of the total amount paid by users.

خطط الاشتراك: Offer subscription packages to users that provide benefits like discounted interactions, early access to new celebrities, or exclusive content.

إعلانات مميزة: Allow celebrities to pay for featured placement on the platform, increasing their visibility and chances of getting booked.

Premium Services: Offer premium services to celebrities such as enhanced profile customization, marketing support, or analytics insights for a monthly fee.

Business Collaborations: Charge businesses for using the platform to collaborate with celebrities for endorsements, product launches, and brand promotions.

Advertising: Integrate targeted advertising on the platform, promoting related products or services to users and businesses.

Virtual Event Hosting: Offer a fee-based service for hosting virtual events, conferences, or workshops featuring celebrities as speakers or hosts.

White Label Solutions: Provide white-label versions of the platform to brands or businesses interested in creating their own personalized celebrity interaction platforms.

Data Insights: Sell anonymized data and insights about user preferences and behavior to brands looking to refine their marketing strategies.

Merchandise Sales: Facilitate the sale of celebrity-branded merchandise on the platform, with a portion of the proceeds going to the platform.

الشراكات والرعاية: Collaborate with brands for partnerships and sponsorships, where they pay to have their products or services featured alongside celebrities.

AR Experience Upgrades: Offer premium augmented reality experiences with celebrities for an additional fee, providing users with enhanced interactions.

Celebrity Onboarding Fees: Charge celebrities an onboarding fee for setting up and verifying their profiles on the platform.

Premium Content Access: Introduce a pay-per-view model for accessing exclusive content or interactions with higher-profile celebrities.

Custom Video Templates: Provide celebrities with the option to purchase customizable video templates for their interactions.

Celebrity Workshops: Organize fee-based workshops or masterclasses hosted by celebrities, offering users educational and interactive experiences.

Gift Cards: Offer users the option to purchase gift cards that can be redeemed for celebrity interactions, generating upfront revenue.

In-App Purchases: Offer additional features, filters, or customization options that users can purchase within the app.

Referral Program: Create a referral program where users can earn a commission or credit for referring new celebrities or users to the platform.

Content Licensing: License and sell the rights to certain celebrity interactions for use in commercials, advertisements, or other media.
Combining several of these revenue streams can provide a diversified income model for the Cameo Clone platform, catering to both users and celebrities while maximizing profitability.
Augmented Reality (AR) Interactions: Integrate AR technology to allow users to interact with virtual celebrities in their real-world environment, creating immersive experiences.

Interactive Challenges and Games: Incorporate interactive challenges or games that users can participate in with celebrities, boosting engagement and entertainment.

Customizable Video Templates: Offer a library of customizable templates for celebrities to create personalized videos, enhancing creativity and efficiency.

Celebrity Auctions: Implement a feature where users can bid on exclusive interactions with celebrities through auctions, creating excitement and competitive engagement.

Virtual Events and Panels: Host virtual events, panels, or Q&A sessions with multiple celebrities interacting with a larger audience in real time.

Advanced AI Matching: Utilize AI algorithms that analyze user preferences, behavior, and context to suggest the most suitable celebrities for interactions.

Blockchain-based Verification: Employ blockchain technology to verify the authenticity of celebrity profiles and interactions, enhancing trust and security.

Multi-Camera Video Shoots: Enable celebrities to record videos from multiple angles, enhancing the quality and variety of interactions.

Live Streaming Interactions: Allow users to engage with celebrities through live streaming sessions, enabling real-time interactions and engagement.

Virtual Reality (VR) Experiences: Offer VR experiences where users can virtually meet and interact with celebrities in a virtual environment.

Localized Celebrity Experiences: Provide users the opportunity to interact with celebrities from different cultures and languages, enhancing global appeal.

In-App Collaboration Tools: Offer in-app collaboration features for businesses and celebrities to plan and execute promotional campaigns seamlessly.

Advanced Analytics Dashboard: Provide more detailed insights, such as sentiment analysis and engagement patterns, to both users and celebrities.

التسعير الديناميكي: Implement a dynamic pricing model that adjusts celebrity fees based on demand, availability, and user preferences.

Celebrity Gifting: Allow users to send celebrity interactions as gifts to their friends, creating a unique and memorable gifting experience.

Voice and Video Filters: Integrate voice and video filters for users and celebrities to add fun and creativity to their interactions.

User-Generated Celebrity Requests: Enable users to collaborate on creating requests for interactions, fostering a sense of community engagement.

Advanced Payment Options: Offer flexible payment options including cryptocurrency, digital wallets, and installment plans for interactions.

Machine Learning Recommendations: Use machine learning algorithms to continually improve celebrity recommendations based on evolving user preferences.

Enhanced Social Sharing: Integrate social sharing features that allow users to directly share live interactions or recorded videos on various social media platforms.
By incorporating these advanced features, a Cameo Clone platform can create a more immersive, engaging, and innovative experience for both celebrities and users, setting itself apart in the market.
The future prospects for a Cameo Clone platform are promising, given the evolving digital landscape and the growing demand for personalized and authentic interactions. Here are some potential future prospects:
توسع العالم: As the platform gains popularity, it can expand its reach to new markets, catering to a diverse range of celebrities and users worldwide.

AR and VR Integration: Integration of augmented reality (AR) and virtual reality (VR) technologies can offer immersive and interactive celebrity experiences, driving user engagement.

Enhanced AI Capabilities: Advancements in AI can lead to more accurate celebrity-user matching, providing users with highly personalized interactions.

Blockchain Trust: Utilizing blockchain for authentication and security can foster greater trust between celebrities, users, and the platform.

التكامل عبر الأنظمة الأساسية: Integration with other social media and communication platforms can extend the platform's reach and accessibility.

Niche Focus: Creating specialized versions of the platform for specific niches like sports, music genres, or industries can attract dedicated audiences.

Live Commerce Integration: Combining live celebrity interactions with e-commerce features can facilitate product sales during interactions.

AI-Generated Content: AI-driven content creation tools can assist celebrities in crafting unique and engaging interaction videos.

Interactive Content Types: Introduction of new content types like interactive quizzes, polls, and challenges can enhance user engagement.

Virtual Experiences: Hosting virtual events, concerts, workshops, and fan conventions featuring celebrities can expand the platform's offerings.

Integration with Smart Devices: Compatibility with smart devices like smart TVs, voice assistants, and wearables can provide seamless interaction experiences.

Innovative Monetization Models: Exploring innovative ways to monetize, such as NFTs (Non-Fungible Tokens) for exclusive interactions or collectibles.

Cultural Diversity: Focusing on including celebrities from various cultures and languages can cater to a broader global audience.

Machine Learning Enhancement: Machine learning algorithms can continuously refine celebrity recommendations based on user behavior and preferences.

Ethical Use of AI: Ensuring responsible and ethical use of AI in managing user data, privacy, and content creation can build user trust.

Celebrity-Owned Platforms: Celebrities may venture into creating their own personalized interaction platforms, forming a network of interconnected platforms.

Sustainability Initiatives: Implementing eco-friendly practices in operations and marketing can align with growing sustainability trends.

التعاون في الوقت الحقيقي: Facilitating real-time collaborations between multiple celebrities can create unique and memorable experiences for users.

Health and Wellness Focus: Collaborating with health and wellness experts and celebrities for virtual coaching and motivational interactions.

Continuous Innovation: Staying at the forefront of technological advancements and user preferences through ongoing innovation and updates.
The success of a Cameo Clone platform hinges on its ability to adapt to evolving trends, technologies, and user expectations while maintaining the core value of connecting celebrities and fans in meaningful ways.
What is a Cameo Clone platform?
A Cameo Clone platform is an online marketplace that connects users with their favorite celebrities, allowing them to request personalized video shoutouts, messages, and even virtual meetings.
How does the platform ensure the authenticity of celebrity interactions?
The platform employs a thorough verification process for celebrities, ensuring that users engage with genuine personalities. Additionally, content moderation safeguards maintain quality and appropriateness.
Can I request interactions from celebrities of my choice?
Yes, users can browse through a list of available celebrities, view their profiles, and select the ones they want to receive personalized interactions from.
How are payments processed on the platform?
The platform offers secure payment gateways, allowing users to make payments for their requested interactions using various payment methods, ensuring a safe and smooth transaction process.
Can businesses collaborate with celebrities for promotions?
Absolutely, businesses can collaborate with celebrities on the platform for endorsements, product launches, and promotional campaigns, providing a unique marketing avenue.
كن شريكًا معنا من أجل التطوير الشامل لتكنولوجيا المعلومات
يسعدنا الرد على أية أسئلة قد تكون لديك ومساعدتك في تحديد أي من خدماتنا تناسب احتياجاتك بشكل أفضل.
نحن جدولة مكالمة على راحتك. 
نحن نقوم باجتماع اكتشافي واستشاراتي. 
نقوم بإعداد اقتراح ومسار العمل.
حدد موعدًا لاستشارة مجانية
تتيح لك خدمات تكنولوجيا المعلومات المُدارة لدينا التركيز على الأمور المهمة
هل أنت مشغول بإطفاء حرائق تكنولوجيا المعلومات بدلاً من التركيز على عملك الأساسي؟ إذا كانت التكنولوجيا الخاصة بك تستنزف الموارد بدلاً من تحسينها، فيمكن لـ Netsurit إعادتك إلى المسار الصحيح. يمكن لمزود الخدمات المُدار بشكل احترافي أن يمنحك الميزة الحاسمة من أجل: