Launch Your Business-Edge Professional Networking Platform in 24 hours
Miracuves offers 100% customizable Linkedin Clone, a white-label Professional Network platform integrated with all the new-age features and functionalities.
LinkedIn clone is a Professional network to find jobs, connect, explore & do more.
Linkedin Clone helps you to get started with a professional network to let connect, find jobs and do more.
Bring all the leading businesses and professionals to a single feature-rich platform with a customized and cost-effective LinkedIn clone app. ينكدين is a prominent social networking platform that is majorly used by working professionals and students. With more than 750 million users and a market value of 4.8 billion, this unique social networking app serves as the perfect platform for businesses and startups to thrive. Custom LinkedIn clone script by Miracuves helps you to start your unique professional Networking Website and Mobile Applications flawlessly. Without worrying about any technology and programming you can quickly start your site with our networking script. A professionally developed Linkedin Clone can give you the decisive edge to:
Harness the power of network effects, rapidly expanding your user base and connections.
Offer a polished user experience, reflecting positively on your brand's professionalism and commitment to excellence.
Custom features tailored to your niche can attract users seeking unique value, setting you apart from competitors and driving engagement.
Insightful analytics, enabling data-driven decisions that optimize user engagement and platform performance.
Professional Networking Script – Perfect and Feature Packed LinkedIn Clone Solution with Web, Android and iOS…
Ensure success for your business idea with our expert consultation services. Eliminate the hurdle of the budget by availing of our cost-effective social networking app development services. Does every service provider deliver a custom LinkedIn Clone development as you want?
احترافي

Networking

Industry
Get your custom LinkedIn clone app with 100% successful models and next-gen features at a cost-effective price. Make your app your way and don't let budget define your business' future with our cost-effective social networking app development. Our tech-savvy engineers always strive to deliver the best and error-free LinkedIn clone app that matches your business standards and satisfied all your needs. So, don't wait for your competitors to win.
Connect with Miracuves to start your custom LinkedIn clone app development today with our free consultation services.
الميزات المتطورة
التي تدفع Binance Clone
LinkedIn Clone boasts AI matchmaking, interactive video profiles, skill marketplace, virtual events, blockchain credentials, dynamic resumes, and niche communities—redefining online professional networking.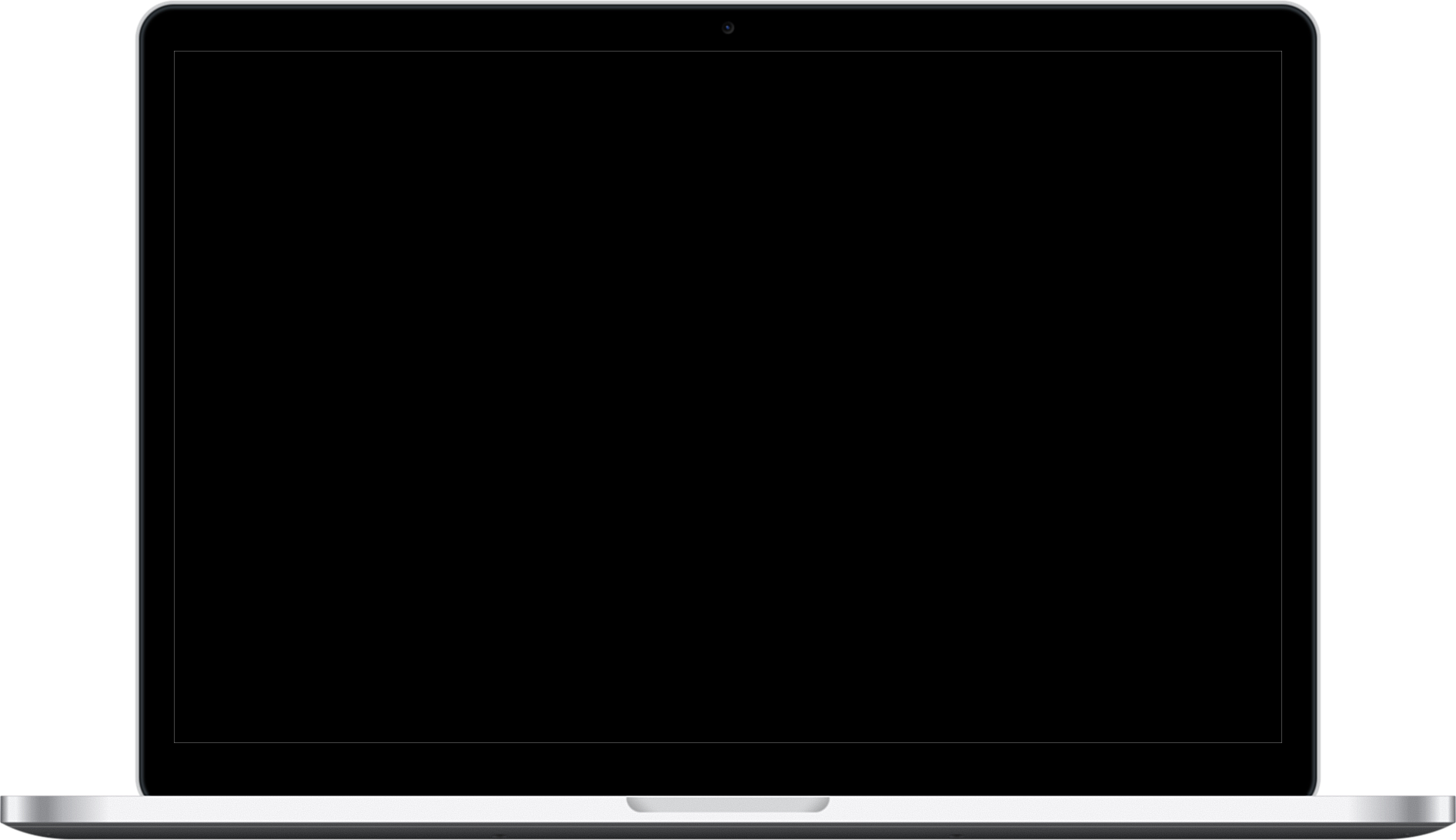 Profile Customization: Users can personalize profiles with multimedia, skills, and achievements for a standout professional presence.


Connection Insights: Advanced analytics offer insights into connections, engagement, and profile views, aiding networking strategies.


Content Sharing: Seamless sharing of articles, posts, and multimedia content to showcase expertise and engage with the community.


Recommendation Engine: AI-driven recommendations for jobs, connections, and groups based on user preferences and activity.


Real-time Chat: Instant messaging and video calling for effective communication and networking within the platform.


Skill Verification: Skill assessment tools and verified endorsements for credibility and enhanced networking opportunities.
إدارةالمستخدم: Efficient control over user accounts, permissions, and moderation to ensure a safe and professional environment.


Content Moderation: Tools to review, edit, or remove user-generated content, maintaining platform quality and guidelines.


لوحة تحكم التحليلات: Detailed insights into user engagement, platform performance, and trends to drive informed decisions.


Monetization Tools: Integration of premium memberships, advertising, and subscription models for revenue generation.


Customization Options: Tailoring platform appearance, features, and user experience to match the target audience.


Security Measures: Implementation of robust security protocols to safeguard user data and prevent unauthorized access.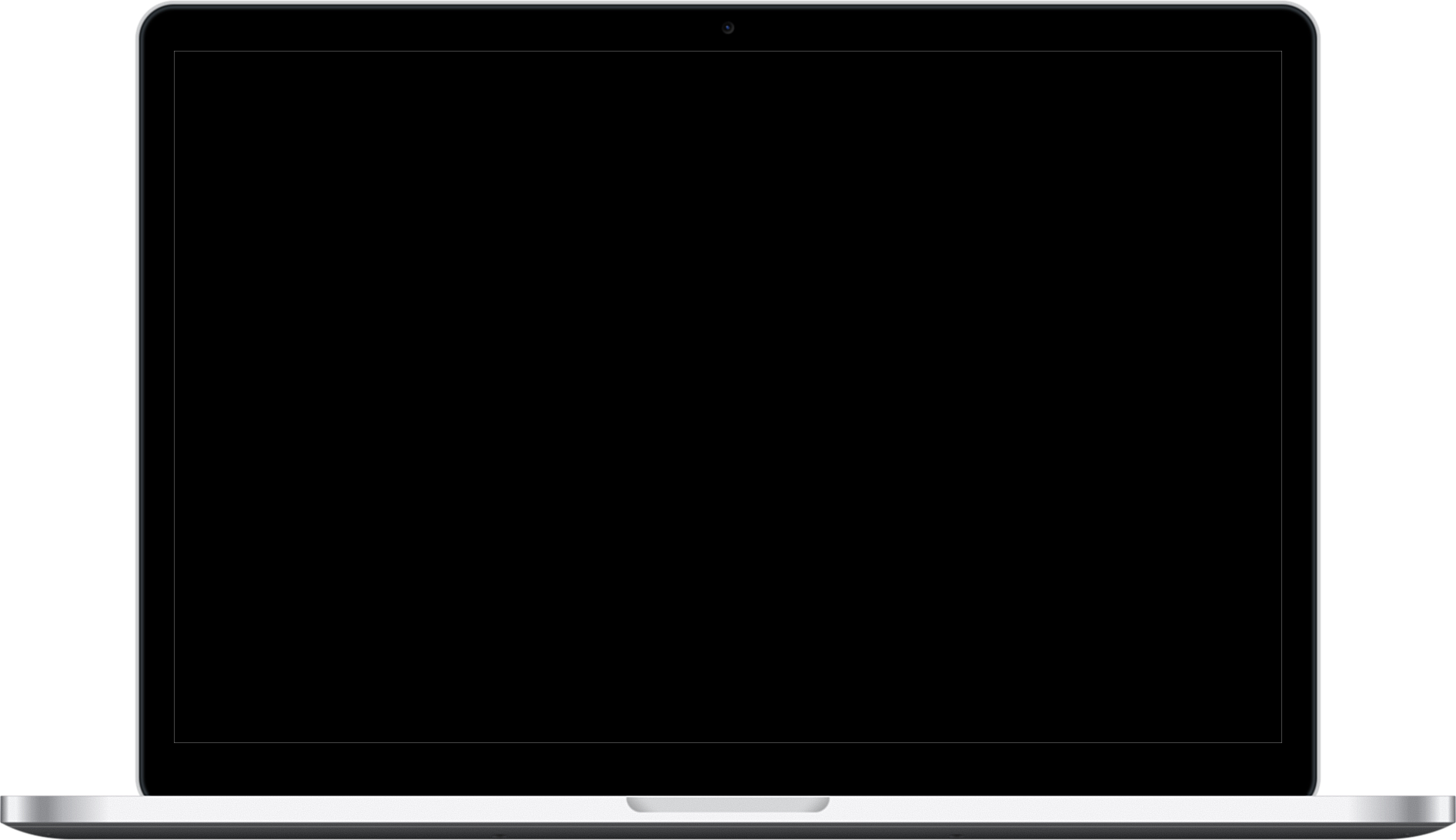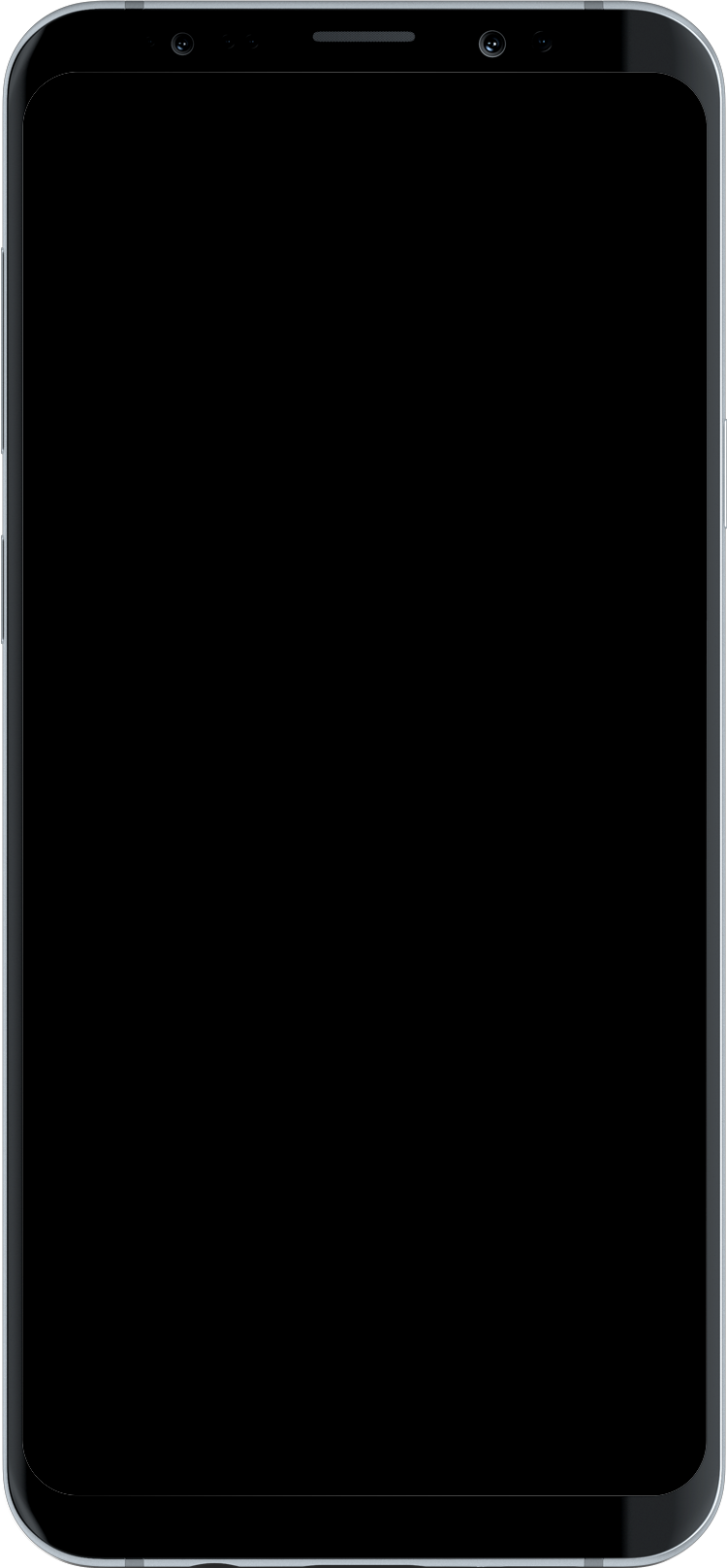 Responsive Design: Optimized user experience across various mobile devices, ensuring seamless navigation and engagement.


دفع الإخطارات: Instant alerts for connection requests, messages, job opportunities, and relevant updates.


Geo-location Features: Location-based networking and job search functionalities for personalized opportunities.


Resume Builder: On-the-go tools to update profiles, generate dynamic resumes, and showcase achievements.


Voice & Video Profiles: Integration of voice and video introductions to add a personal touch and enhance profiles.


QR Code Networking: Simplified connection requests through QR codes at networking events and conferences.
مستعد
تم تصميمه مسبقًا ومتاح بسهولة، مما يقلل من وقت التطوير ويتيح التنفيذ السريع.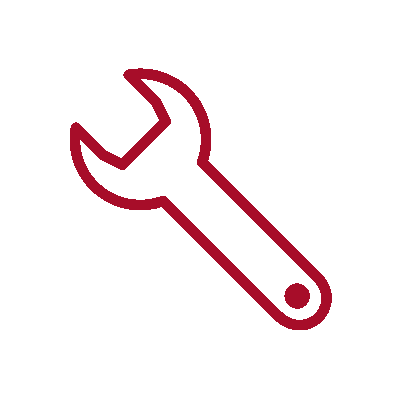 تعيين
تم تكوينه ليناسب احتياجات محددة، مما يقلل من الحاجة إلى التخصيص الشامل قبل النشر.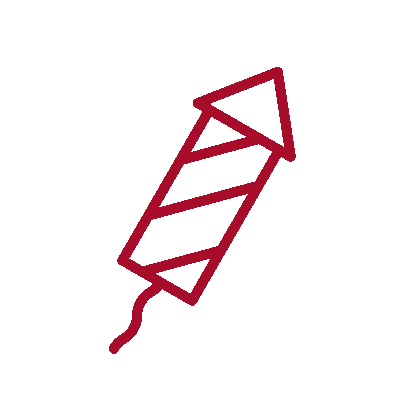 يذهب
بمجرد نشرها، يمكن دمجها بسرعة في الأنظمة الحالية، مما يتيح الاعتماد السلس.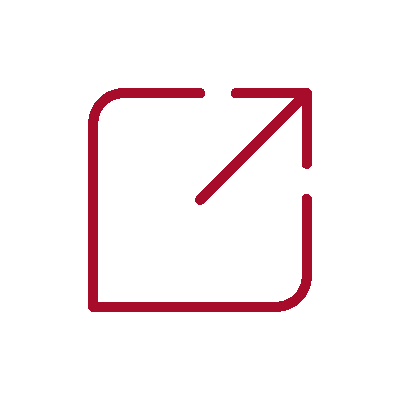 الآن
الوصول الفوري إلى التقنيات الحديثة، مما يمكّن الشركات من البقاء محدثة وقادرة على المنافسة.
في
يمكن تصميمه ليناسب البنية التحتية الحالية للمؤسسة، مما يضمن التوافق والتكامل السلس.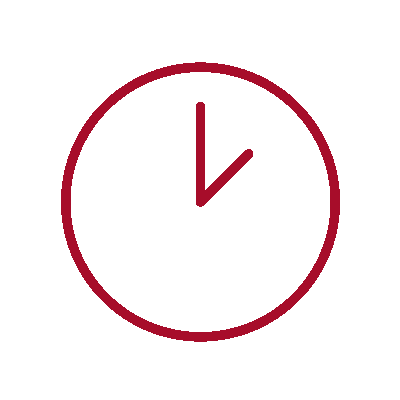 وقت
يمكنك توفير الوقت الثمين من خلال معالجة تحديات محددة بكفاءة، مما يسمح للفرق بالتركيز على أنشطة الأعمال الأساسية.
user@demo.com | المستخدم_321
admin@demo.com | المشرف_$321
User Registration:
Users sign up with email or social media, providing basic info and creating a profile.
Profile Setup
Users customize profiles with photos, skills, experiences, and education for a comprehensive digital resume.
Connection Building
Users search and connect with professionals, sending personalized requests for networking.
Content Sharing
Users share articles, posts, and updates to showcase expertise and engage their network.
Job Search
Users explore job listings, applying with tailored resumes and receiving alerts for relevant positions.
Group Engagement
Users join industry-focused groups, participating in discussions and networking with like-minded professionals.
Premium Membership
Users opt for premium plans, accessing advanced features like enhanced insights and messaging.
Event Participation
Users attend virtual events, workshops, and webinars to expand skills and network with peers.
النشر المجاني
نقوم بإعادة تصميم العلامة التجارية لموقع الويب والتطبيقات الخاصة بك باستخدام شعارك وأيقوناتك ونظام الألوان الخاص بك ونشرها.
رموز المصدر والمشروع
نحن نقدم لك رموز المصدر الكاملة في البداية وأكواد المشروع الكاملة في وقت التسليم النهائي.
نشر التطبيقات
نحن نحرص على نشر تطبيقاتك في كلا المتجرين الموجودين على حسابات المطورين الخاصة بك والحصول على الموافقة عليها.
دعم الجدول الزمني
نحن نقدم 60 يومًا من دعم الأخطاء التقنية وسنة واحدة من المنتجات إن وجدت فيما يتعلق بـ SDK أو API دون أي تكلفة إضافية.
الويب والإدارة
لقد استخدمنا PHP مع Bootstrap Framework بالإضافة إلى MYSQL وNodeJS، لجعلها قوية ومرنة.
تطبيقات الأندرويد
يتم تنفيذ تطبيقات Android محليًا باستخدام Java/Kotlin على نظام Android باستخدام أحدث تطبيقات SDK وواجهة المستخدم.
تطبيقات iOS
يتم تنفيذ تطبيقات IOS محليًا باستخدام Swift 4/5 على Xcode باستخدام أحدث تطبيقات SDK وواجهة المستخدم.
واجهة برمجة تطبيقات الطرف الثالث الرئيسية
Google Full Map SDK، وتسجيلات الدخول عبر وسائل التواصل الاجتماعي، وTwilio، وFirebase، وبوابات الدفع، والترجمة من Google، وMTR.

360° Interactive Virtual Spaces
Introducing interactive virtual spaces where users can host events, meetings, and social gatherings in immersive 360-degree environments.
$900
AI-Generated Memory Lane
Creating an AI-powered feature that compiles and presents users with nostalgic memories from their past interactions on the platform.
$1200
Virtual Reality Integration
Enabling users to engage with their friends' posts and content through virtual reality experiences, enhancing social interactions.
$960
AI Ethical Filter System
Implementing an AI-driven content filter that identifies potentially harmful or offensive posts, promoting a safer and more respectful online environment.
$1200
100% قابل للتخصيص


نحن نقدم خدمات التخصيص لضمان حصول عملائنا على الميزات والوظائف الدقيقة التي يحتاجونها لتلبية احتياجات حلول النسخ الخاصة بهم.



الدعم الفني المجاني


يقدم فريق الخبراء لدينا الدعم الفني المجاني لعملائنا طوال عملية التطوير وحتى بعد إطلاق المنصة.



دعم مجاني للأخطاء


نحن نقدم دعمًا مجانيًا للأخطاء لعملائنا للتأكد من أن النظام الأساسي يعمل بسلاسة ودون أي مشاكل.



كود المصدر الكامل


نحن نضمن حصولك على الملكية الكاملة لنسخة Binance من خلال تقديم كود المصدر الكامل لك.

يتطلب التطوير المخصص ميزانية عالية ولكن البرنامج النصي الجاهز الخاص بنا يأتي مزودًا بميزات وافرة وخدمة مجانية لإعادة تصميم العلامة التجارية بسعر مناسب.
الانتظار ممل، ولهذا السبب نقدم لك هذا البرنامج النصي الجاهز للتشغيل والذي يمكن تخصيصه بالكامل وفقًا لاحتياجاتك.
لدينا خبرة واسعة في تطوير التطبيقات المستندة إلى العملات المشفرة لجعل نشرك قادرًا بما يكفي لتعزيز أعمال تداول العملات المشفرة الخاصة بك.

نحن نعلم خطورة الأمن في الأوقات الحالية لاختراق البيانات. ولهذا السبب قمنا بالفعل بالتحقق من البرنامج النصي المستنسخ الخاص بنا من خلال اختبارات أمنية صارمة.
من خلال تفانينا في تقديم حل شامل، قمنا أيضًا بتحسين البرنامج النصي لتحسين السرعة، مما يضمن حصول المستخدمين على أداء سريع وفعال.
من خلال الجمع بين جميع النقاط الرئيسية، نصل إلى مرحلة حل الأداء الفعال الذي يوفر الغرض والوظائف المناسبة للجميع.
Right from finding the perfect resources, to sharing next-gen expertise and company related achievements, LinkedIn offers all its users some exceptional benefits that none other social networking apps offer. That's why, from the past few years, LinkedIn clone apps are gaining huge momentum from the marketers.
Professional LinkedIn Clone
Custom Linkedin Clone is a platform that provides the same services as a LinkedIn website and mobile applications. Our best LinkedIn Clone script is fully Customizable where your users can get a more stable professional presence. You can also plan for features and modules which are even not there on LinkedIn and start dominating the industry. It facilitates you with the newest features for the users while your competition still uses old and dumb features.
LinkedIn is one of the most successful Professional Networking Sites. It facilitates a huge platform for millions of professionals to get in touch with each other, exchanges their views, information, opportunity & thoughts. People use it as they can stay connected to the world of their profession and create their own professional identity. LinkedIn has one of the most sustainable business models which gets users to use most of the facilitates for free.

We know that nothing in the world is free! So to use some additional facilities in-depth, other than basic ones, LinkedIn charges an additional amount to generate a handsome amount of revenue.
A LinkedIn clone typically includes the following features:
User Profiles: Users can create professional profiles with details like education, work experience, skills, and endorsements.

Connections: Users can connect with other professionals to build their network and expand opportunities.

News Feed: A feed displays updates, articles, and posts from connections and followed companies.

Content Sharing: Users can share articles, posts, images, and videos related to their industry or interests.

Job Listings: A platform for companies to post job openings and for users to search and apply for jobs.

Groups: Users can join and participate in groups related to their field or interests to discuss topics and share insights.

Messaging: A messaging system for private communication between connections.

Endorsements and Recommendations: Users can endorse each other's skills and leave recommendations on their profiles.

إشعارات: Users receive notifications about connection requests, endorsements, job recommendations, and more.

Premium Memberships: Offering enhanced features to premium users, such as access to analytics, increased visibility, and advanced search options.

Company Pages: Companies can create profiles to showcase their brand, post updates, and share job openings.

Analytics: Providing users with insights into profile views, post engagement, and more.

Search and Filters: Advanced search and filtering options to find specific connections, jobs, and content.

Events and Webinars: Hosting and promoting virtual events, conferences, and webinars.

Resume Builder: Tools to create and edit professional resumes based on profile information.

Privacy Settings: Users can control their privacy settings, choose who sees their content, and manage data sharing.

تطبيق الجوال: A mobile application for users to access the platform on the go.

API Integration: Enabling third-party integrations and applications for extended functionality.

Machine Learning: AI-driven algorithms for personalized content recommendations, job suggestions, and connection suggestions.

Blockchain Verification: Adding an extra layer of credibility by using blockchain technology for verifying credentials and certifications.
These features collectively create a platform that facilitates professional networking, career growth, knowledge sharing, and industry engagement.
A LinkedIn clone typically possesses the following capabilities:
User Profiles and Networking: Users can create comprehensive profiles, connect with professionals, and expand their professional network.

Connections and Recommendations: Users can endorse skills, leave recommendations, and receive endorsements from their connections.

Content Sharing: Users can share articles, posts, images, and videos to demonstrate expertise and engage their network.

Job Listings and Application: The platform allows companies to post job openings, and users can search and apply for jobs.

Groups and Discussions: Users can join industry-specific or interest-based groups to engage in discussions and network.

Messaging and Communication: A messaging system enables private communication between connections for networking and collaboration.

Company Pages: Companies can create profiles to showcase their brand, share updates, and post job opportunities.

Events and Webinars: Hosting or attending virtual events, webinars, and conferences to learn, network, and share knowledge.

Premium Memberships: Offering advanced features, such as increased visibility, analytics, and enhanced search options, to premium users.

التحليلات والرؤى: Providing users with insights into profile views, post engagement, and other relevant data.

Search and Filters: Advanced search and filtering options help users find specific connections, jobs, and content.

Resume Building Tools: Tools to create and maintain professional resumes based on profile information.

Privacy Controls: Users can manage their privacy settings, control content visibility, and manage data sharing preferences.

تطبيق الجوال: A mobile application allows users to access the platform conveniently on their smartphones and tablets.

API Integration: Third-party integrations and API support to enhance functionality and user experience.

Machine Learning Algorithms: AI-driven algorithms provide personalized content recommendations, job suggestions, and connection recommendations.

Blockchain Verification: Employing blockchain technology to verify credentials and certifications for added credibility.

Language and Regional Support: Supporting multiple languages and regional customization to cater to a global user base.

Reporting and Moderation: Providing tools for reporting inappropriate content and moderating user-generated content.

Feedback and Improvements: Incorporating user feedback for continuous platform enhancement and improvements.
These capabilities collectively contribute to creating a robust professional networking platform similar to LinkedIn.
Discover some of the unique and advanced features for the LinkedIn clone app that make your social networking app development a hit in the market.
ADMIN
The marketability of a LinkedIn clone depends on several factors:
Target Audience: Identify your target users, such as professionals, job seekers, recruiters, or niche industry segments, to tailor features and marketing strategies accordingly.

Differentiation: Highlight unique features or improvements over the original LinkedIn platform to attract users looking for innovative experiences.

التخصيص: Offer customization options to cater to specific industries or regions, making your clone more appealing and relevant.

User Experience: Prioritize intuitive navigation, sleek design, and responsive interfaces to enhance user satisfaction and engagement.

Security and Privacy: Emphasize robust security measures and privacy controls to build trust among users concerned about data protection.

Monetization Strategy: Develop clear monetization models, such as premium memberships, advertising, or subscription plans, to generate revenue.

Marketing Campaigns: Utilize digital marketing, social media, content creation, and influencer partnerships to create buzz and attract initial users.

Networking Opportunities: Promote the platform as a hub for meaningful professional connections, collaboration, and skill development.

Integration Capabilities: Highlight compatibility with third-party tools, APIs, and integrations that can enhance user experience and workflow.

Community Building: Foster engagement through forums, webinars, and virtual events, building a sense of belonging and networking.

التحليلات والرؤى: Showcase how your clone offers advanced analytics, data-driven insights, and personalized recommendations.

Global Accessibility: Ensure the platform is accessible across devices and regions to broaden your potential user base.

Feedback Incorporation: Demonstrate your willingness to listen to user feedback and continuously improve the platform based on their needs.

Partnerships: Collaborate with universities, companies, or organizations for strategic partnerships that can help you tap into a larger user pool.

User Testimonials: Share positive experiences and success stories from early adopters to build credibility and trust.
Ultimately, the marketability of your LinkedIn clone relies on understanding your audience's needs, offering value-added features, and effectively conveying the benefits of your platform in a competitive landscape.
A LinkedIn clone can generate revenue through various monetization strategies:
Premium Memberships: Offer tiered premium membership plans with advanced features like enhanced profile visibility, analytics, and networking capabilities.

Advertising: Integrate targeted advertising solutions, allowing companies to promote job listings, products, or services to a relevant audience.

Subscription Plans: Provide subscription-based models that offer access to specialized content, premium features, or exclusive networking events.

Job Posting Fees: Charge companies for posting job openings on the platform, attracting recruiters and employers seeking talent.

Freemium Model: Offer a basic version of the platform for free and charge for access to premium features and tools.

Recruitment Services: Offer premium recruitment services, such as headhunting, talent acquisition, and candidate screening.

Referral Programs: Implement a referral program where users earn rewards or discounts for referring new users to the platform.

In-App Purchases: Introduce in-app purchases for virtual event tickets, exclusive content, or premium networking opportunities.

Data Analytics: Provide businesses with insights into user behavior, engagement, and trends through subscription-based analytics services.

Certification and Training: Collaborate with educational institutions or industry experts to offer paid certification courses or skill development programs.

Sponsored Content: Allow companies to pay for sponsored content placement in users' feeds, expanding their reach and visibility.

Virtual Events and Webinars: Charge users or companies for attending or hosting virtual events, workshops, and webinars.

API Access: Offer API access to third-party developers for integration, charging a fee based on usage or features.

Premium Profiles: Enable users to purchase premium profile templates or customization options to enhance their online presence.

Blockchain Credentials: Introduce a verification service using blockchain technology, charging for certifying and verifying professional credentials.

Consulting Services: Provide personalized consulting or career coaching services to users for a fee.

E-commerce Integration: Partner with e-commerce platforms to enable companies to showcase and sell products directly on the platform.

Marketplace: Create a marketplace for professionals to offer freelance services, consulting, or industry-specific products.
It's important to choose revenue models that align with your target audience's needs and the value your LinkedIn clone offers. A combination of these strategies can help you diversify income sources and ensure sustainable growth.
Here are some advanced features that can set your LinkedIn clone apart:
1. **AI-Powered Networking**: Implement AI algorithms to suggest highly relevant connections based on users' profiles, interests, and goals.
2. **Dynamic Skill Matching**: Utilize AI to match users with job opportunities based on their verified skills and experiences, enhancing job search efficiency.
3. **Personalized Content Streams**: Curate personalized content streams for users, delivering articles, posts, and updates tailored to their interests and industry.
4. **Virtual Reality Networking**: Introduce virtual reality networking events, allowing users to interact with avatars in realistic settings for immersive professional interactions.
5. **Augmented Reality Business Cards**: Enable users to exchange augmented reality business cards through the mobile app for a modern and engaging networking experience.
6. **Smart Insights Dashboard**: Provide users with AI-driven insights into their profile performance, networking strategies, and industry trends.
7. **Skill Verification Marketplace**: Create a marketplace where users can offer skill verification services, boosting credibility and trust within the community.
8. **Predictive Analytics for Job Market**: Employ predictive analytics to help users anticipate job market trends and tailor their profiles for future opportunities.
9. **Emotional AI Analysis**: Utilize emotional AI to analyze and provide feedback on the emotional tone of users' posts and messages for effective communication.
10. **Personalized Learning Pathways**: Offer AI-guided learning paths, suggesting courses and resources to help users develop skills aligned with their career aspirations.
11. **Virtual Mentorship Program**: Implement a platform for users to find and connect with mentors in their industry, fostering professional growth.
12. **Real-Time Collaboration Hub**: Integrate collaborative tools like document sharing, whiteboarding, and real-time editing for seamless remote work.
13. **Voice and Video Resumes**: Allow users to create and share dynamic voice or video resumes to showcase their personality and communication skills.
14. **Cultural and Language Insights**: Provide insights into cross-cultural communication and language nuances to enhance global networking.
15. **Blockchain-Powered Recommendations**: Use blockchain technology to ensure transparency and authenticity in skill endorsements and recommendations.
16. **Job Skill Gap Analysis**: Offer users insights into the skills required for specific job roles, helping them identify areas for skill development.
17. **Automated Networking Follow-ups**: Use AI to suggest timely follow-ups and reconnecting with connections to nurture professional relationships.
18. **Virtual Co-working Spaces**: Create virtual co-working environments where professionals can collaborate and work together remotely.
19. **Lifelong Learning Tracking**: Enable users to track their ongoing learning journey, accumulating certifications and achievements over time.
20. **Career Path Exploration**: Provide tools to explore different career paths, industries, and opportunities based on users' interests and skills.
These advanced features can elevate your LinkedIn clone by offering innovative solutions and personalized experiences that cater to the evolving needs of professionals.
The future prospects for a LinkedIn clone are promising, as professional networking continues to evolve and adapt to changing trends and technologies. Here are some potential future prospects:
AI-Driven Personalization: As AI technology advances, personalized user experiences will become even more sophisticated, with AI algorithms offering tailored content, connections, and job recommendations.

Virtual Reality Integration: Virtual reality could transform networking into immersive experiences, enabling users to attend conferences, workshops, and networking events in realistic virtual environments.

Blockchain Credential Verification: The use of blockchain to verify and authenticate professional credentials could become an industry standard, enhancing trust and accuracy in user profiles.

Remote Work and Collaboration: With the rise of remote work, platforms that facilitate virtual collaboration, co-working, and team interactions could gain significant traction.

Skill and Learning Integration: Integration with e-learning platforms could enable seamless skill development and learning pathways, directly connected to users' professional goals.

Global Networking Opportunities: Expanding to untapped markets and creating a global network of professionals could open up new opportunities for growth.

Ethical Networking and AI: Addressing ethical concerns related to privacy, bias, and data security will become crucial to maintaining user trust and compliance with evolving regulations.

فرط التخصيص: Platforms that provide hyper-personalized insights and guidance, helping users make informed career decisions, could become highly valued.

Emerging Industries: As new industries and job roles emerge, a LinkedIn clone that caters to niche markets and specialized professionals could thrive.

Data Insights and Predictive Analytics: Increasingly sophisticated data analytics could offer users predictive insights into job trends, skill demands, and industry developments.

Innovative Networking Formats: Exploring new formats for networking, such as voice-based interactions, AI chatbots, and gamified connections, could engage users in unique ways.

Career Transition Support: Offering comprehensive support for career transitions, including resources for upskilling, reskilling, and changing industries, could meet changing needs.

Hybrid Networking Events: Combining virtual and physical networking events could offer a more inclusive and diverse networking experience.

Cross-Platform Integration: Integrating with other professional tools and platforms, such as project management systems or CRM software, could enhance user workflows.

Sustainability and Corporate Social Responsibility: Platforms that highlight sustainability initiatives and encourage socially responsible networking could align with future values.

AI-Enhanced Communication: AI-powered communication tools that assist in drafting messages, analyze tone, and suggest effective communication strategies could become prevalent.

Voice and Video Networking: With the rise of voice and video communication, platforms that offer dynamic voice and video networking capabilities could gain popularity.

Seamless Job Matching: Advanced AI algorithms that match candidates to jobs based on a deeper understanding of skills, personality, and cultural fit could revolutionize job placement.

Continuous Learning Integration: Integrating continuous learning and micro-credentials directly into the platform could support professionals in staying up-to-date.

Digital Reputation Management: Platforms that help users manage their online professional reputation, monitor mentions, and respond to feedback could become essential.
By staying agile, embracing innovation, and keeping user needs at the forefront, a LinkedIn clone has the potential to thrive in the evolving landscape of professional networking.
What is a LinkedIn Clone?
A LinkedIn Clone is a platform inspired by LinkedIn's features, designed for professional networking, job searching, content sharing, and industry discussions. It allows users to connect with other professionals, showcase their skills, and explore career opportunities.
How is a LinkedIn Clone Different from LinkedIn?
A LinkedIn Clone emulates LinkedIn's core features but often introduces unique elements like AI-driven matchmaking, virtual networking events, or blockchain credential verification to differentiate itself and enhance the user experience.
Why Should I Use a LinkedIn Clone?
A LinkedIn Clone provides an alternative platform for professional networking, potentially offering specialized features, industry-focused communities, or improved user experiences that cater to your specific needs.
Is My Data Secure on a LinkedIn Clone?
Reputable LinkedIn Clones prioritize data security with encryption, privacy controls, and compliance with data protection regulations. It's important to choose platforms that prioritize user privacy and security.
Can I Import My LinkedIn Profile to a Clone?
Depending on the clone's features, some may offer options to import your LinkedIn profile data, making the transition smoother. However, due to differences in feature sets, not all data might be transferable.
Premium memberships on a LinkedIn Clone often offer advanced features such as enhanced visibility, analytics, and priority access to events. Assess your networking goals and how these features align with them before deciding on a premium plan.
كن شريكًا معنا من أجل التطوير الشامل لتكنولوجيا المعلومات
يسعدنا الرد على أية أسئلة قد تكون لديك ومساعدتك في تحديد أي من خدماتنا تناسب احتياجاتك بشكل أفضل.
نحن جدولة مكالمة على راحتك. 
نحن نقوم باجتماع اكتشافي واستشاراتي. 
نقوم بإعداد اقتراح ومسار العمل.
حدد موعدًا لاستشارة مجانية
تتيح لك خدمات تكنولوجيا المعلومات المُدارة لدينا التركيز على الأمور المهمة
هل أنت مشغول بإطفاء حرائق تكنولوجيا المعلومات بدلاً من التركيز على عملك الأساسي؟ إذا كانت التكنولوجيا الخاصة بك تستنزف الموارد بدلاً من تحسينها، فيمكن لـ Netsurit إعادتك إلى المسار الصحيح. يمكن لمزود الخدمات المُدار بشكل احترافي أن يمنحك الميزة الحاسمة من أجل: