Launch Your Leading-Edge Crypto Exchange Platform
Miracuves offers 100% customizable Binance Clone, a white-label crypto exchange platform integrated with all the new-age features and functionalities.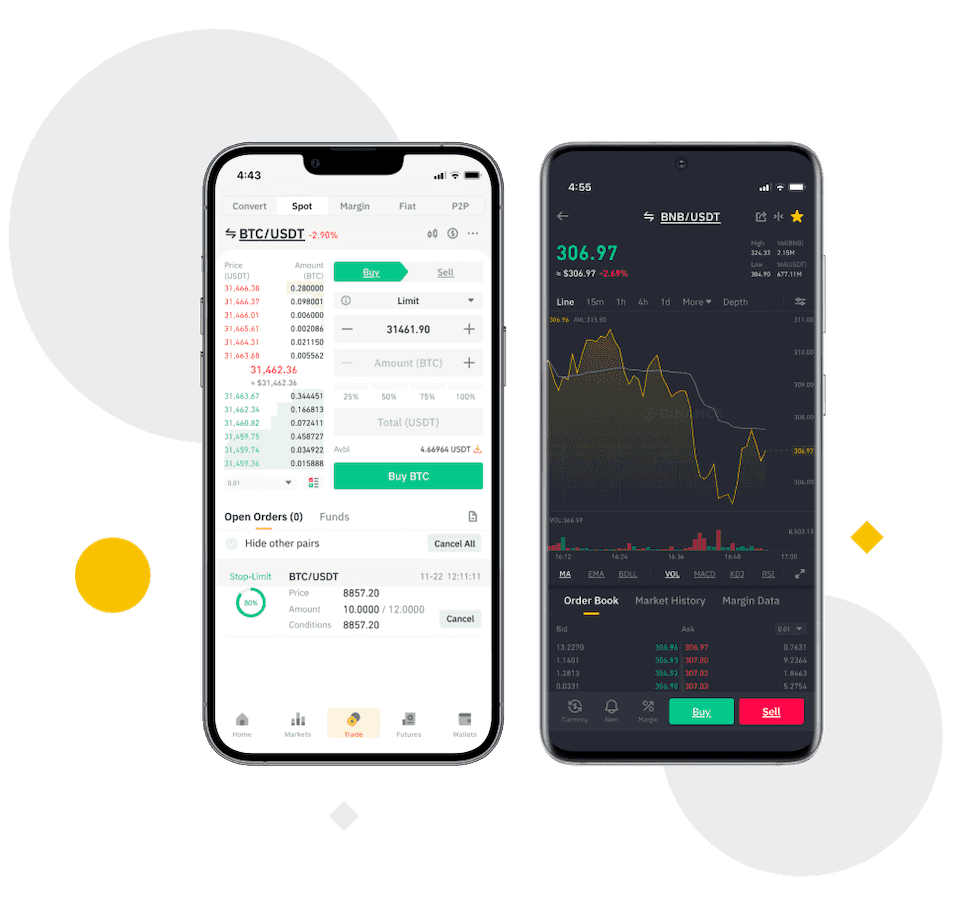 Binance clone is known crypto exchange solution. Buy, Sell, Exchange, P2P & Dex.
Binance Clone to enable you to offer Crypto Exchange and Swap Services even NFT.
Binance Clone Script has advanced features and functionalities to facilitate hassle-free trading with a robust trade engine, and intuitive UI/UX to launch crypto exchange-like binance in a short time.
Don't wait anymore Binance Clone solution we offer is turnkey by inception and the deployment phases and timeline will blow your mind. A professionally developed Binance Clone can give you the decisive edge to:
A Binance clone enables swift entry into the market with an established model.
Incorporating Binance's security measures builds user trust and safeguards assets.
Provides diverse features like spot, futures, staking, and more to attract a wide user base.
Customization for a unique trading experience while adhering to regulations.
Crypto Exchange like Binance will help you get started with your own trading, exchange, swap…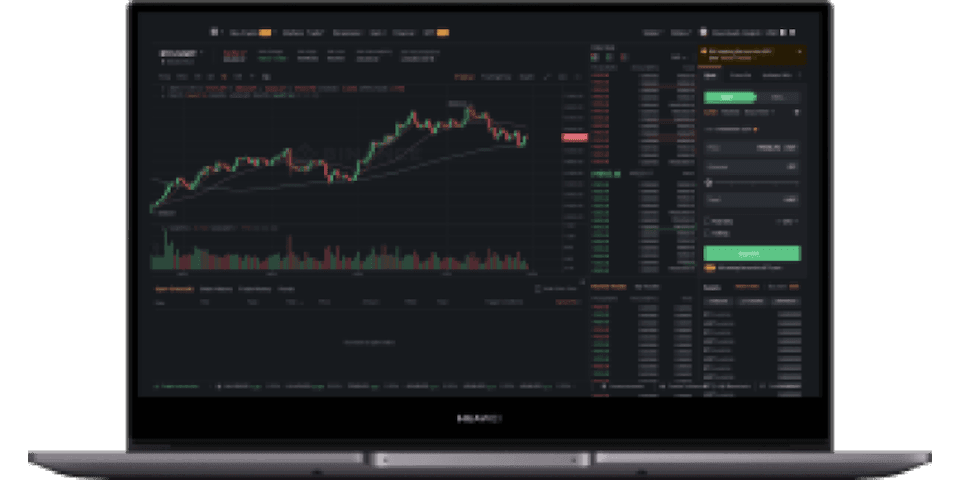 Want to build your own crypto exchange app successful like Binance? Then, there's nothing better than developing a complete Binance Clone app development solution that is considered the future of trading applications. Miracuves develops a fully integrated custom Binace Clone App that contains all primary and existing features. Our dedicated team of developers knows what exactly it needs to develop a crypto exchange app like Binance. Whether you run a small or big-scale crypto business, use our Binance Clone App Development services to develop your own crypto exchange app like Binance that uplifts your business to the next level.
Our Binance clone app development solutions come with fast-performing and high-quality trading options that support both Android & IOS devices. Your users can exchange all the supported digital assets of Binance through this Binance clone app via their smartphone.
Trading multiple cryptocurrencies by using the Binance clone app will be simple for your users. Currently, most people use smartphones so they can execute crypto trading at any time from anywhere. Developing a Binance clone app along with your crypto exchange websites will be an added benefit for your cryptocurrency exchange business. Binance Clone Script No. 1 to dominate crypto trading. Binance exchange clone is not just binance website clone but also binance app clone. Built with amazing features of binance clone we made is perfect and desirable as crypto exchange like binance.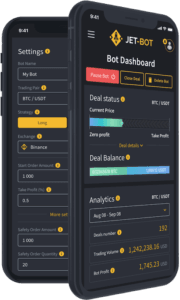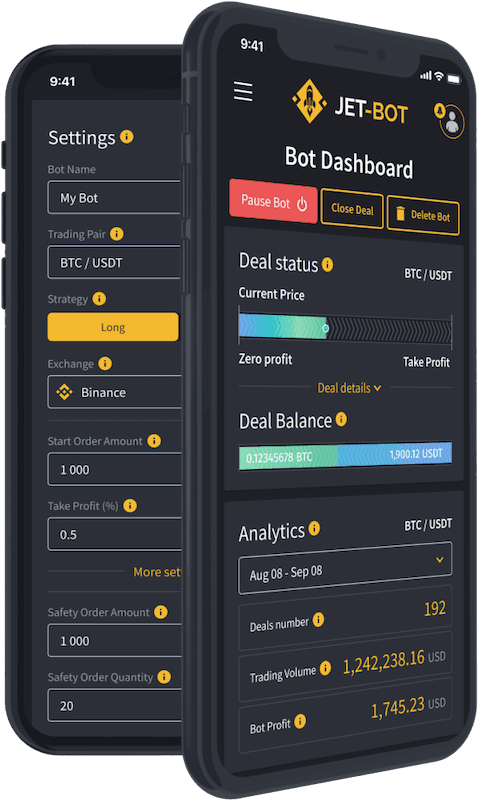 Modernste Funktionen
die Binance Clone antreiben
The Binance Clone is powered by cutting-edge features that enhance the user experience, including advanced trading algorithms, real-time market data analysis, and AI-driven customer support. This amalgamation creates a dynamic and efficient platform for traders and investors.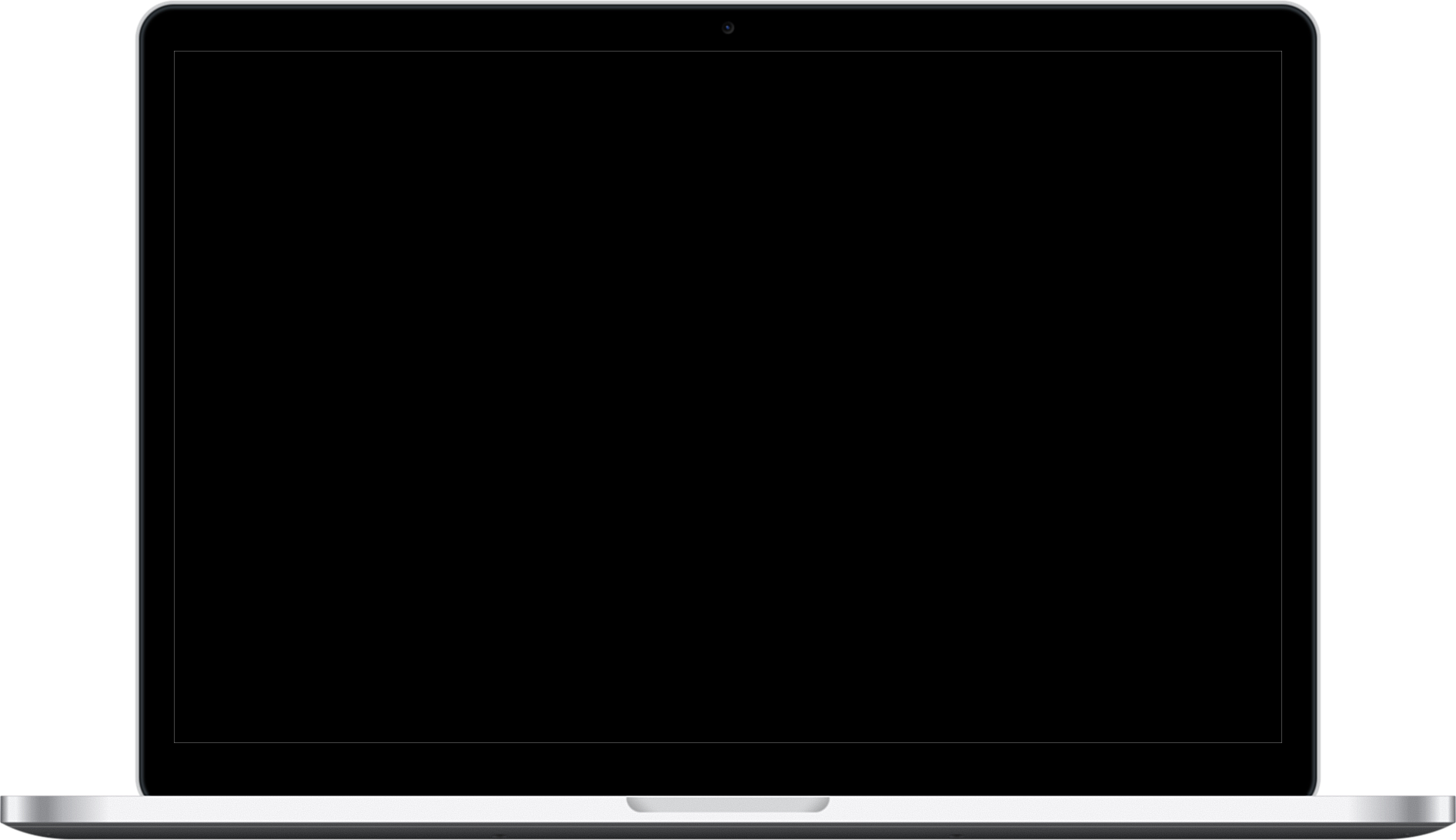 User-Friendly Interface: A seamless and intuitive platform for users to trade and manage their cryptocurrencies easily.


Advanced Trading Options: Access to a wide range of trading tools, including spot trading, margin trading, and futures trading, enhancing users' trading strategies.


Secure Wallet Integration: Integration with secure and multi-currency wallets, ensuring the safety of users' digital assets.


Real-Time Market Data: Up-to-the-minute market data, charts, and indicators, empowering users to make informed trading decisions.


Mehrsprachige Unterstützung: A globally inclusive experience with support for multiple languages, enabling users from various regions to navigate the platform comfortably.


Kundendienst: Robust customer support features, including live chat and ticketing system, to provide assistance and address user queries promptly.
Benutzerverwaltung: Efficient user verification, KYC/AML compliance, and user activity monitoring for security and regulatory purposes.


Asset Management: Full control over listed cryptocurrencies, token addition, removal, and adjustments to ensure a diverse and dynamic trading environment.


Trading Pair Configuration: Flexibility to configure trading pairs, set trading fees, and manage liquidity to optimize the trading experience.


Risk Management: Comprehensive risk assessment tools, including position limits, leverage control, and automated risk monitoring to prevent undue exposure.


Reporting and Analytics: Detailed reports on trading volumes, user activity, and performance metrics, aiding in data-driven decision-making.


System Monitoring: Real-time system health monitoring, ensuring uptime, stability, and efficient resource allocation for optimal platform performance.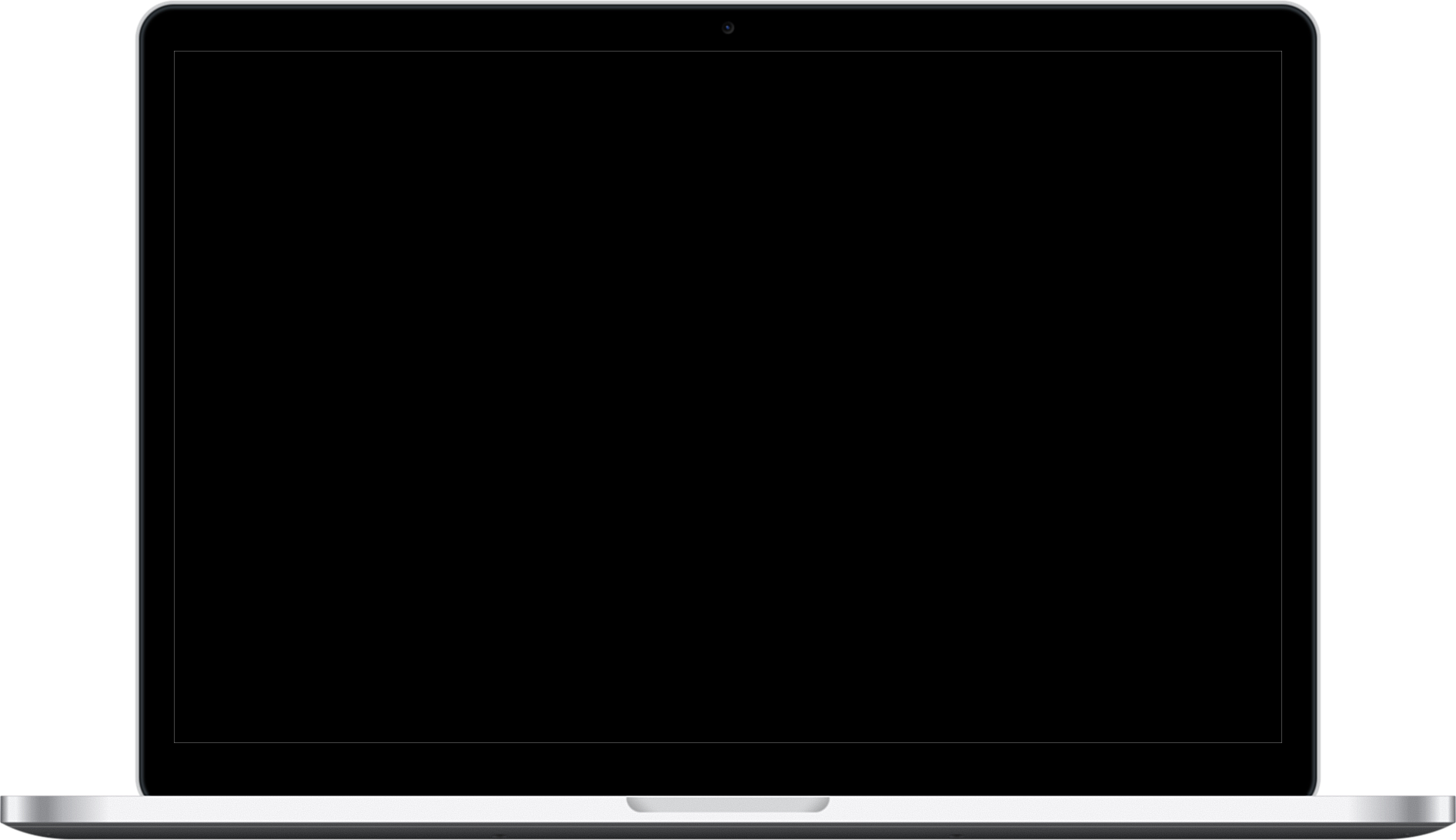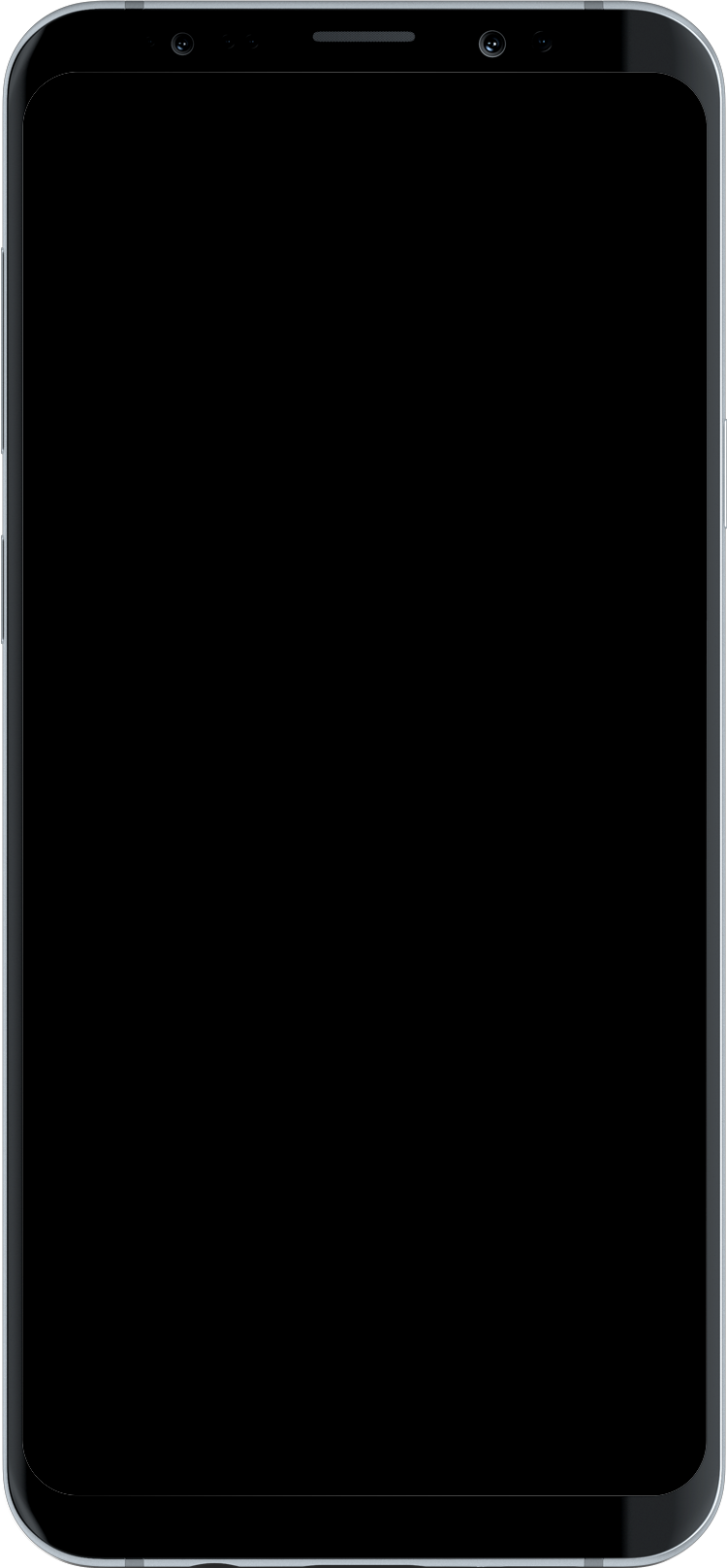 Mobile Trading: A mobile app enabling users to trade and manage their portfolios on the go, with a user-friendly interface designed for smaller screens.


Mitteilungen: Instant push notifications for price alerts, order executions, and important account updates, keeping users informed at all times.


Biometric Security: Integration of biometric authentication methods such as fingerprint or face recognition for enhanced mobile app security.


Mobile Wallet Integration: Seamless integration with mobile wallets for easy deposits, withdrawals, and asset management directly from the app.


Order Customization: Advanced order types, including limit, market, and stop orders, to provide users with versatile trading options.


Two-Factor Authentication: Additional layer of security through 2FA to safeguard user accounts and transactions conducted through the mobile app.
Bereit
Vorgefertigt und sofort verfügbar, was die Entwicklungszeit verkürzt und eine schnelle Implementierung ermöglicht.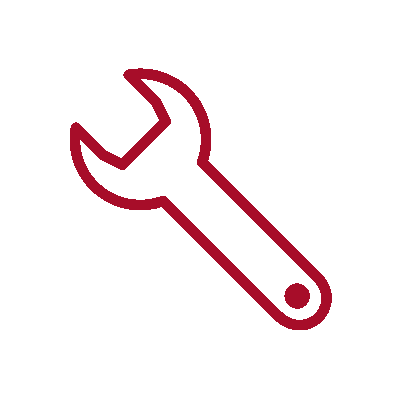 Satz
Konfiguriert für spezifische Anforderungen, wodurch der Bedarf an umfangreichen Anpassungen vor der Bereitstellung minimiert wird.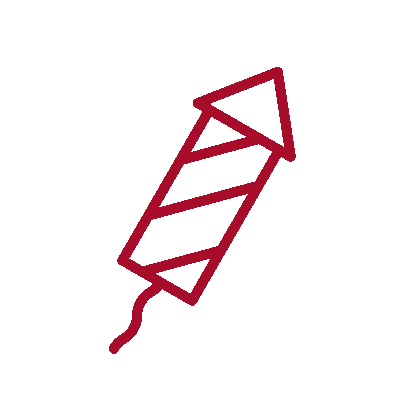 Gehen
Nach der Bereitstellung kann es schnell in bestehende Systeme integriert werden und ermöglicht so eine nahtlose Einführung.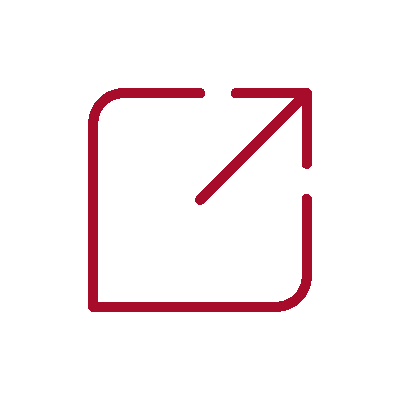 Jetzt
Unmittelbarer Zugang zu modernen Technologien, damit Unternehmen auf dem neuesten Stand und wettbewerbsfähig bleiben.
In
Kann an die bestehende Infrastruktur des Unternehmens angepasst werden und sorgt so für Kompatibilität und reibungslose Integration.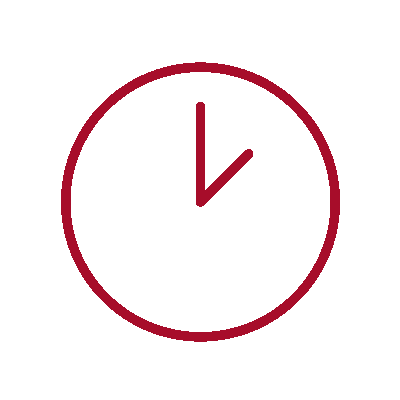 Zeit
Sparen Sie wertvolle Zeit, indem Sie spezifische Herausforderungen effizient angehen, sodass sich Teams auf ihre Kerngeschäftsaktivitäten konzentrieren können.
user@demo.com | Benutzer_321
admin@demo.com | Admin_$321
Account
User creates an account over the web or app & verifies using OTP or email. login into the system, set up preferences. Put up profile details and wallet.
Wallet
You can deposit your existing crypto in wallet or else buy crypto from platform. Multi Coin Wallet system to deposit different networks.
Buy & Sell
Sie können jede Münze und verschiedene Münzen kaufen und auf die gleiche Weise die Krypto verkaufen und auf ein Bankkonto abheben. Einfach und sicher.
Staking
Staking your wallet crypto to earn APY rewards to your wallet, passive earning without trading and keeping safe.
P2P
Peer to Peer exchange of currencies to keep it simple and open the scope of global trade.
History
Check anytime the history of crypto transactions, staking done as well as rewards earned.
Handel
Binary & Spot Trading based on pairs to make investments, earning & withdrawals easy.
OTC
Facilitates direct and large-volume cryptocurrency trades outside of the exchange order book.
Kostenlose Bereitstellung
Wir führen das Rebranding Ihrer Website und Apps mit Ihrem Logo, Ihren Symbolen und Ihrem Farbschema durch und implementieren diese.
Quell- und Projektcodes
Wir stellen Ihnen zu Beginn vollständige Quellcodes und zum Zeitpunkt der endgültigen Lieferung vollständige Projektcodes zur Verfügung.
Apps-Veröffentlichung
Wir kümmern uns um die Veröffentlichung Ihrer Apps in beiden Stores auf Ihren Entwicklerkonten und sorgen für die Freigabe.
Support-Zeitleiste
Wir bieten 60 Tage technischen Bug-Support und 1 Jahr lang Produkte (falls vorhanden) in Form von SDK oder API ohne zusätzliche Kosten.
Web & Admin
Wir haben PHP mit Bootstrap Framework zusammen mit MYSQL und NodeJS verwendet, um es robust und flexibel zu machen.
Android Apps
Android-Apps werden nativ mit Java/Kotlin auf Android unter Verwendung der neuesten SDK-Implementierungen und Benutzeroberflächen erstellt.
iOS-Apps
IOS-Apps werden nativ mit Swift 4/5 auf Xcode unter Verwendung der neuesten SDK-Implementierungen und Benutzeroberflächen erstellt.
API-Major eines Drittanbieters
Google Full Map SDK, Social Logins, Twilio, Firebase, Zahlungsgateways, Google Translate und MTR.

Auto Trading Bots
Implement an auto trading bot that allows users to automate their trading strategies. This offer a variety of customizable options, including technical indicators, risk management settings, and algorithmic trading strategies. Users can optimize their trading even when they're not actively monitoring the markets, attracting both casual and professional traders.
$900
Liquidity Pool
Enhance your platform's trading experience by integrating liquidity pools. This allows users to provide liquidity to various trading pairs and earn passive income through trading fees and yield farming. A well-designed liquidity pool integration can attract users seeking both trading opportunities and investment options.
$1200
NFT-Marktplatz
Tap into the booming NFT (Non-Fungible Token) market by incorporating an NFT marketplace. This feature would enable users to buy, sell, and trade unique digital assets, fostering a creative and vibrant ecosystem within your platform. Users can showcase their art, collectibles, and digital creations while participating in a rapidly growing market.
$960
Social Trading
Enable a social trading feature that lets users follow, mimic, and learn from experienced traders. This fosters a community of knowledge sharing and helps less experienced traders benefit from the strategies of more skilled ones. Users can choose to auto-copy trades, creating a symbiotic environment that benefits both novices and experts.
$1200
100% Anpassbar


Wir bieten Anpassungsdienste an, um sicherzustellen, dass unsere Kunden genau die Features und Funktionalitäten erhalten, die sie für ihre Klonlösungsanforderungen benötigen.



Kostenloser technischer Support


Unser Expertenteam bietet unseren Kunden während des gesamten Entwicklungsprozesses und auch nach dem Start der Plattform kostenlosen technischen Support.



Kostenloser Bug-Support


Wir bieten unseren Kunden kostenlosen Bug-Support, um sicherzustellen, dass die Plattform reibungslos und ohne Probleme läuft.



Vollständiger Quellcode


Wir stellen sicher, dass Sie den vollständigen Besitz des Binance-Klons erhalten, indem wir Ihnen den vollständigen Quellcode anbieten.

Die kundenspezifische Entwicklung erfordert ein hohes Budget, aber unser vorgefertigtes Klonskript bietet zahlreiche Funktionen und einen kostenlosen Rebranding-Service zu einem günstigen Preis.
Warten ist langweilig, deshalb stellen wir Ihnen dieses sofort einsatzbereite Klonskript zur Verfügung, das vollständig an Ihre Bedürfnisse angepasst werden kann.
Wir verfügen über umfangreiche Erfahrung in der Entwicklung kryptowährungsbasierter Anwendungen, um Ihren Einsatz so leistungsfähig zu machen, dass er Ihr Krypto-Handelsgeschäft ankurbelt.

Wir wissen, wie ernst die Sicherheit in den aktuellen Zeiten von Datenschutzverletzungen ist. Aus diesem Grund haben wir unser Klonskript bereits mit strengen Sicherheitstests überprüft.
Im Rahmen unseres Engagements für die Bereitstellung einer umfassenden Lösung haben wir auch das Skript für eine höhere Geschwindigkeit optimiert, um sicherzustellen, dass Benutzer eine schnelle und effiziente Leistung erleben.
Durch die Kombination aller Schlüsselpunkte erreichen wir die Stufe einer effizient funktionierenden Lösung, die für jeden den richtigen Zweck und die richtigen Funktionen bietet.
Binance is the first and foremost Cryptocurrency exchange platform in the Crypto realm. Its beneficial features gravitate users to opt for Binance in peer-to-peer trading.
Binance highly kindles and pushes forward the entrepreneurs to start a Crypto exchange platform similar to Binance.
We offer a customized Binance clone based on the business requirements.
Launch your Binance exchange with our white-label Binance clone script that empowers the quality of trading ventures efficiently.
Our White Label Binance clone script aids in starting your cryptocurrency exchange with all reliable trading features that address all your business demands.
A Binance clone is a cryptocurrency exchange platform developed using Binance's source code as a base. It includes features like multiple payment options, security measures, a user-friendly interface, and support for various trading pairs. Binance clones offer entrepreneurs an easy and quick way to start their own exchange platform without building it from scratch.
One of the advantages of using a Binance clone is that it saves entrepreneurs a lot of time and resources that would have been spent on building an exchange platform from scratch. By using Binance's source code, entrepreneurs can focus on customizing the platform to meet their specific business needs and requirements. 
Additionally, Binance clones provide entrepreneurs with access to Binance's technology, which is known for its reliability, scalability, and security. This ensures that the platform can handle high volumes of trades without encountering any technical glitches. Overall, a Binance clone offers entrepreneurs an opportunity to start a cryptocurrency exchange platform quickly, efficiently, and with minimal investment.
Key features of a Binance Clone:
1. User-Friendly Interface: A Binance clone platform should have an intuitive, easy-to-use interface that enables users to navigate the platform with ease.
2. Multiple Payment Options: It should support various payment options, including cryptocurrencies and fiat currencies, to cater to a broader customer base.
3. Security Features: Binance clone platforms must implement security features such as two-factor authentication, SSL encryption, and DDos protection to safeguard user data and assets.
4. Trading Pairs: A Binance clone should support multiple trading pairs to allow users to trade a wide range of cryptocurrencies.
5. High Liquidity: The platform should provide high liquidity to ensure that users can execute trades quickly and efficiently.
6. Customizability: Entrepreneurs should be able to customize the platform to meet their business needs, such as adding new features or integrating with other services.
7. Multi-language Support: The platform should support multiple languages to cater to a diverse customer base.
8. Customer Support: Binance clone platforms should have responsive customer support that provides timely assistance to users in case of any issues orqueries.
9. Automated Trading: The platform can include automated trading bots that execute trades based on predefined parameters set by users.
10. Mobile Compatibility: The platform should be mobile-friendly and compatible with both Android and iOS devices toallow users to trade on-the-go.
11. Advanced Charting Tools: The platform should provide advanced charting tools that enable users to analyze price trends, trading volumes, and other key metrics.
12. Margin Trading: Binanceclone platforms can offer margin trading, which allows users to leverage their funds and take bigger trading positions.
13. Trading Fees: The platform can charge a reasonable trading fee to generate revenue and cover operational costs.
14. Fiat Gateway: Binanceclone platforms can include a fiat gateway that allows users to deposit and withdraw fiat currencies, making it easier for them to trade.
15. API Integration: The platform can offer API integration that enables users to automate trading and integrate with other services.
Premium Features of Our Binance Clone Script
DEX- Decentralized Trading:
Integrated decentralized trading peculiarities for your traders to trade cryptos efficiently by having full access to the assets.
Liquidity Swap:
Live trade details, and provides potential trade signals and allows the traders trade with approved tether coins and stable coins.
Staking:
Staking allows you to stake coins immediately from your crypto wallet and stake their desired assets and earn rewards.
Cryptocurrency Loans:
Traders can acquire mortgages spontaneously by giving crypto assets as security with high-end security and lower interest rates.
P2P Trading:
Peer to Peer trading allows the users to buy/sell Cryptos instantly and even through fiat currencies as per the market value at that time.
Launchpad / IEO:
Provides Launchpad to list the tokens and cryptos over your Exchange platform.
Extended Trade View:
The Extended Trade view provides a complete view for traders to obtain the exact status of the trading and helps in planning future tradings.
Integrated Trading Bot:
An integrated trading bot helps the traders to place the order and helps in crypto tradings.
Matching Engine:
The powerful Trade Match engine is developed by embracing an active order allocation algorithm. Provides various orders like Market order, Limit order, Stop order, and Stop-Limit order.
Security Features of Our Binance Clone Skript
Secure data encryption
Registry lock
Anti DDoS Modules
Two Factor Authentication
Multi-Sig Wallet Integration
Escrow Enabled Application
Secure cold wallet storage
Content Security Policy
The White-Label Binance Clone Script Includes:
Instant Trading
Tracking Real-Time Trading
Core Multi-Sig Wallet Set Up
Cold/Offline Wallet Support
Multi-Lingual Support
Complete Source Code
Dynamic Token Adding
Unlimited Token Listings
Mobile Wallet App Integration
Market, Limit, Stop Limit Order
To Deposit Fiat currency, the Admin list out the Bank details in the FIAT Deposit Option. The user should choose the desired currency and make a transaction. Once the Admin receives the Fiat, that transaction will be approved. Using this FIAT currency they can trade with related Crypto-FIAT Trading pairs.
Business benefits of using our Binance clone script
In our binance clone script cost is much less than developing a crypto exchange like Binance and easily customized based on your wish to make it unique, quick brand recognition, etc.

Outstanding UI/UX design for your binance clone attracts more users. We focus on client satisfaction and hence provide exceptional features on-demand every time.

Our Binance crypto clone software is equipped with updated security features and includes some other business benefits features like NFT marketplace, BEP 20 token development, binance smart chain development, etc.

In our binance clone script, you can add or remove numerous altcoins and cryptocurrencies as per your business requirements

Our Binane clone software is created along with crypto wallet integration that helps you and your user to store and manage various kinds of crypto on the wallet.

In our trusted binance clone you can earn potential revenue possibilities through banner ads, trade commissions, premium fees, Google adsense, etc. 
Binance Smart Chain Development
Binance smart chain development involves developing a defi platform on binance smart chains (BSC) that provides the benefit of core functionalities like defi swapping, yield farming, staking, lending & borrowing. You can create a bep20 token for more income from this BSC.
We at Osiz Technologies provide the binance clone software with Binance smart chain features you can allow your users to easily stake and pool crypto coins in a separate blockchain, swap the coins or use it in the NFT marketplace for trading the digital collectibles.
Binance DEX Clone Script Entwicklung
We provide Binance DEX clone script is a decentralized cryptocurrency exchange clone script in which traders can buy/sell cryptos in a trading platform that omits the necessities of a middleman to execute the trade. The updated version of the cryptocurrency trading scripts operates with their Blockchain like Binance DEX. The powerful blockchain engine of Binance DEX clone, Tendermint Core, facilitates rapid trading and execution. 
Features of Unser Binance DEX Clone Script
Decentralized Order Book

150+ Cryptocurrencies Support

Instant Buy & Sell Bitcoins

Two Factor authentication

Crypto Wallet Support

Fiat-Crypto Exchange
A Binance clone refers to a platform that replicates the functionalities and features of the popular cryptocurrency exchange, Binance. The revenue model of a Binance clone typically revolves around generating income through various sources. Here are some common revenue streams for a Binance clone:
Trading Fees: The primary source of revenue for a Binance clone is through trading fees. The platform charges users a fee for each trade executed on the exchange. The fee structure can vary, depending on factors such as the trading volume, user's trading tier, and the type of order (market or limit). The fees are typically a percentage of the transaction value and can range from 0.1% to 0.2% per trade.

Withdrawal Fees: When users withdraw funds from their accounts on the Binance clone platform, withdrawal fees are charged. These fees are usually fixed or can be a percentage of the withdrawn amount. The fees may vary based on the cryptocurrency being withdrawn.

Listing Fees: Cryptocurrency projects often seek to list their tokens on popular exchanges to gain exposure and liquidity. A Binance clone can generate revenue by charging listing fees from projects interested in listing their tokens on the platform. These fees can vary based on factors such as the popularity and market capitalization of the token.

Margin Trading: If the Binance clone supports margin trading, it can earn revenue through interest charges on borrowed funds. Margin trading allows users to trade with borrowed funds, and the platform charges interest on the borrowed amount. The interest rate can vary based on factors such as the borrowed amount and the duration of the trade.

Futures Trading: Another potential revenue stream for a Binance clone is offering futures trading. In futures trading, users can speculate on the future price of cryptocurrencies. The platform can charge fees on futures contracts, such as funding fees or trading fees, to generate revenue.

Token Sales: Some Binance clones launch their native tokens or conduct initial coin offerings (ICOs) to raise funds. These tokens can be used within the platform for various purposes, such as paying for trading fees or accessing premium features. The revenue is generated through the sale of these tokens during the ICO or subsequent token sales.

Advertising and Partnerships: Binance clones can explore partnerships with other companies in the cryptocurrency space or related industries. This can include advertising partnerships, where other projects pay to promote their products or services on the platform. Additionally, partnerships with payment processors or wallet providers can also generate revenue through referral fees or integration fees.

API Access: Binance clones often provide application programming interfaces (APIs) that allow developers to integrate their own applications or trading bots with the platform. The clone can monetize API access by charging developers fees based on the number of API requests or the level of access granted.
It's important to note that the specific revenue model may vary depending on the clone and the business strategy of the company operating it. The above mentioned revenue streams are common practices in the cryptocurrency exchange industry, and a Binance clone may adopt some or all of these methods to generate revenue.
1. EcoSystem: This feature allows users to access a variety of different blockchain applications, including DeFi platforms, dApps, and other blockchain-based services. It creates a more seamless and integrated user experience and provides more opportunities for users to engage with the broader blockchain ecosystem.
2. Wallet Connect: Wallet Connect enables users to connect their wallets to the platform, allowing them to securely and easily transfer funds between their wallets and the platform. This feature provides more convenience and security for users.
3. Staking: Staking enables users to earn rewards by holding and staking their cryptocurrency tokens on the platform. This feature provides a passive income stream for users and also helps to secure the network by incentivizing users to hold their tokens.
4. Third-Party Trading: Third-party trading enables users to trade on other exchanges directly from the platform, using API integrations. This feature provides users with more flexibility and convenience in their trading activities.
5. Forex Trading: Forex trading enables users to trade fiat currencies alongside cryptocurrencies. This feature attracts more traditional traders to the platform and also provides more opportunities for users to diversify their trading activities.
6. MLM: MLM (Multi-Level Marketing) features enable users to earn commissions by referring new users to the platform. This feature provides an additional revenue stream for users and also helps to grow the user base of the platform.
7. Token ICO: Token ICO (Initial Coin Offering) features enable users to launch their own tokens on the platform and raise funds through a crowdfunding process. This feature provides more opportunities for users to participate in new and emerging blockchain projects.
8. MetaMask & Web3: MetaMask & Web3 integration allows users to connect to the Ethereum blockchain and interact with decentralized applications. This feature provides more opportunities for users to engage with the broader Ethereum ecosystem.
9. Bots: Bots enable users to automate their trading strategies and execute trades programmatically. This feature provides more advanced trading options for experienced users.
10. Multi-Chain: Multi-Chain functionality allows users to access multiple blockchain networks, providing more opportunities for users to engage with different blockchain ecosystems. This feature provides more flexibility and convenience for users.
The potential prospects of a Binance clone based on historical trends and the cryptocurrency market.
Growing Cryptocurrency Market: The cryptocurrency market has witnessed significant growth and adoption in recent years. As more people become interested in cryptocurrencies, exchanges like Binance and its clones have the potential to attract a large user base and facilitate trading activities.

Established Brand and Reputation: Binance is one of the largest and most well-known cryptocurrency exchanges globally. As a clone of Binance, the clone platform may benefit from the established brand and reputation, which can attract users and generate trust in the platform.

Diverse Trading Options: Binance offers a wide range of cryptocurrencies for trading, including major cryptocurrencies like Bitcoin and Ethereum, as well as numerous altcoins. A Binance clone can replicate this diverse offering, allowing users to trade various cryptocurrencies, thereby catering to different investment preferences.

Liquidity and Trading Volume: Binance has established high liquidity and trading volumes, which are attractive features for traders. A Binance clone, if able to achieve similar liquidity and trading volumes, can provide users with better trading opportunities, including tighter spreads and increased trading activity.

Security and Trust: Security is a crucial factor for cryptocurrency exchanges, given the potential risks of hacking and theft. Binance has implemented robust security measures to safeguard user funds. A Binance clone would need to prioritize security features and build trust among users by ensuring their funds and personal information are protected.

Regulatory Considerations: The regulatory landscape surrounding cryptocurrency exchanges is evolving and varies across different jurisdictions. It is important for a Binance clone to navigate the regulatory requirements and ensure compliance with relevant laws and regulations to mitigate any potential legal risks.

Competition and Differentiation: The cryptocurrency exchange market is highly competitive, with several established exchanges and new players entering the space. To succeed, a Binance clone would need to differentiate itself by offering unique features, user-friendly interfaces, competitive fees, innovative trading tools, and excellent customer support.
It's worth noting that the success of a Binance clone will depend on various factors, including market conditions, user adoption, regulatory landscape, and the ability to offer a reliable and secure trading platform. Conducting thorough market research and developing a strong value proposition would be crucial for a Binance clone to thrive in the future.
A Binance clone is a type of cryptocurrency exchange platform that is designed to mimic the functionality and user interface of Binance. These types of platforms can be created by individuals or companies and typically allow users to buy, sell, and trade various cryptocurrencies.
How does a Binance clone make money?
A Binance clone can make money through various methods, including transaction fees, listing fees for new cryptocurrencies, and margin trading fees. Some clones may also offer additional features such as trading bots and margin trading, which can generate additional revenue.
With the Binance clone app, you can launch your crypto exchange app like the Binance app and you can also access various features. there is a separate Binance wallet as well as a separate Binance app so that the platform can also be accessed via smartphone and/or table
Is Binance better than Blockchain?
While comparing Binance vs Blockchain, we can see that Binance has a higher Value for Money score compared to Blockchain. Another highly important aspect is the Security Level – it can tell you how safe your crypto assets will be if stored in a certain wallet.
Is Binance the best crypto exchange?
Binance Exchange continues to be one of the top cryptocurrency exchanges in the world by offering users the most cryptocurrency trading pairs of any trusted exchange, resulting in Binance having the highest trading volume of any crypto exchange. So, Binance Clone is a go ahead.
Are there any successful Binance clones?
There have been many Binance clones that have tried to replicate the success of Binance, but few have been able to achieve the same level of popularity and success. Some examples of successful cryptocurrency exchanges include Huobi, OKEx, and BitMEX.
Is there an alternative to Binance?
We have compiled a list of solutions that reviewers voted as the best overall alternatives and competitors to Binance, including Coinbase Exchange, UPHOLD, Poloniex, and LocalBitcoins.
Arbeiten Sie mit uns für eine umfassende IT-Entwicklung zusammen
Gerne beantworten wir Ihre Fragen und helfen Ihnen herauszufinden, welche unserer Dienstleistungen am besten zu Ihren Bedürfnissen passen.
Was passiert als nächstes?
Wir vereinbaren einen für Sie passenden Termin. 
Wir führen ein Entdeckungs- und Beratungsgespräch durch. 
Wir erarbeiten einen Vorschlag und eine Vorgehensweise.
Vereinbaren Sie eine kostenlose Beratung
Mit unseren Managed IT Services können Sie sich auf das Wesentliche konzentrieren
Sind Sie damit beschäftigt, IT-Brände zu beseitigen, anstatt sich auf Ihr Kerngeschäft zu konzentrieren? Wenn Ihre Technologie Ressourcen verbraucht, anstatt sie zu optimieren, kann Netsurit Sie wieder auf den richtigen Weg bringen. Ein professionell verwalteter Serviceanbieter kann Ihnen den entscheidenden Vorteil verschaffen: