Launch Your Leading-Edge Parcel Delivery on Demand Platform
Miracuves offers 100% customizable Uber Delivery Clone, a white-label Parcels Pickup & Delivery platform integrated with all the new-age features and functionalities.
Uber Delivery to Get stuff Picked up & Dropped as and when you need it.
Point A to Point B and C, D & E deliveries using Uber Delivery Clone Solution.
Do you want to experience a new way of vehicle booking service – a hassle-free van rental? Download our demo app – Uber Delivery by Miracuves now to experience fast, instant & reliable parcel delivery, courier service, and vehicle hire just like EasyVan, Lalamove, Uber Cargo, Lugg, uber courier.
 A professionally developed Binance Clone can give you the decisive edge to:
Efficiency and Speed: A professionally developed Uber delivery clone can enhance efficiency and speed in delivering goods, giving you a competitive advantage.

Benutzererfahrung: Offering a seamless and user-friendly experience through the clone can attract and retain customers more effectively.

Scalability: A well-built clone can be easily scaled to accommodate increasing demand, allowing for rapid growth and market capture.

Brand Trust: A reliable clone reflecting the features of a proven platform like Uber can establish trust and credibility among users, setting you apart from competitors.
Uber Cargo Script - Parcel Delivery on Demand Solution just like postmates to get parcel picked…
The Uber Delivery Clone stands out as a premier solution in the on-demand delivery market. Its versatility shines through with support for a range of vehicles, from bikes for quick urban deliveries to vans and trucks for larger shipments. This adaptability ensures optimal delivery options for varying customer needs. Furthermore, the clone's dynamic delivery modes, accommodating both single and multiple shipments, demonstrate its commitment to meeting diverse requirements.
Moreover, the clone's comprehensive features go beyond basic logistics. It introduces advanced elements like integrated waybills and insurance, elevating transparency and reliability. This not only fosters customer trust but also streamlines the entire delivery process.
Parcel

Lieferung

on-Demand
Revolutionize the parcel delivery landscape with the Uber Delivery Clone, a disruptive force in the on-demand delivery sector. By harnessing the power of this cutting-edge solution, businesses can seamlessly integrate versatile delivery options into their operations. The clone's support for various vehicle types, including bikes, vans, and trucks, ensures that parcels of all sizes can be efficiently transported, optimizing delivery times and reducing costs.
Gone are the days of rigid delivery structures. The Uber Delivery Clone empowers businesses to offer customers a tailored experience, allowing for single or multiple deliveries based on their preferences.
Modernste Funktionen
that drive Uber Delivery
The Uber Delivery Clone boasts a range of cutting-edge features that revolutionize the delivery industry. Its multi-vehicle support accommodates various shipment sizes, while dynamic route optimization ensures efficient and timely deliveries. Real-time parcel tracking provides transparency, bolstered by automated notifications that keep users informed.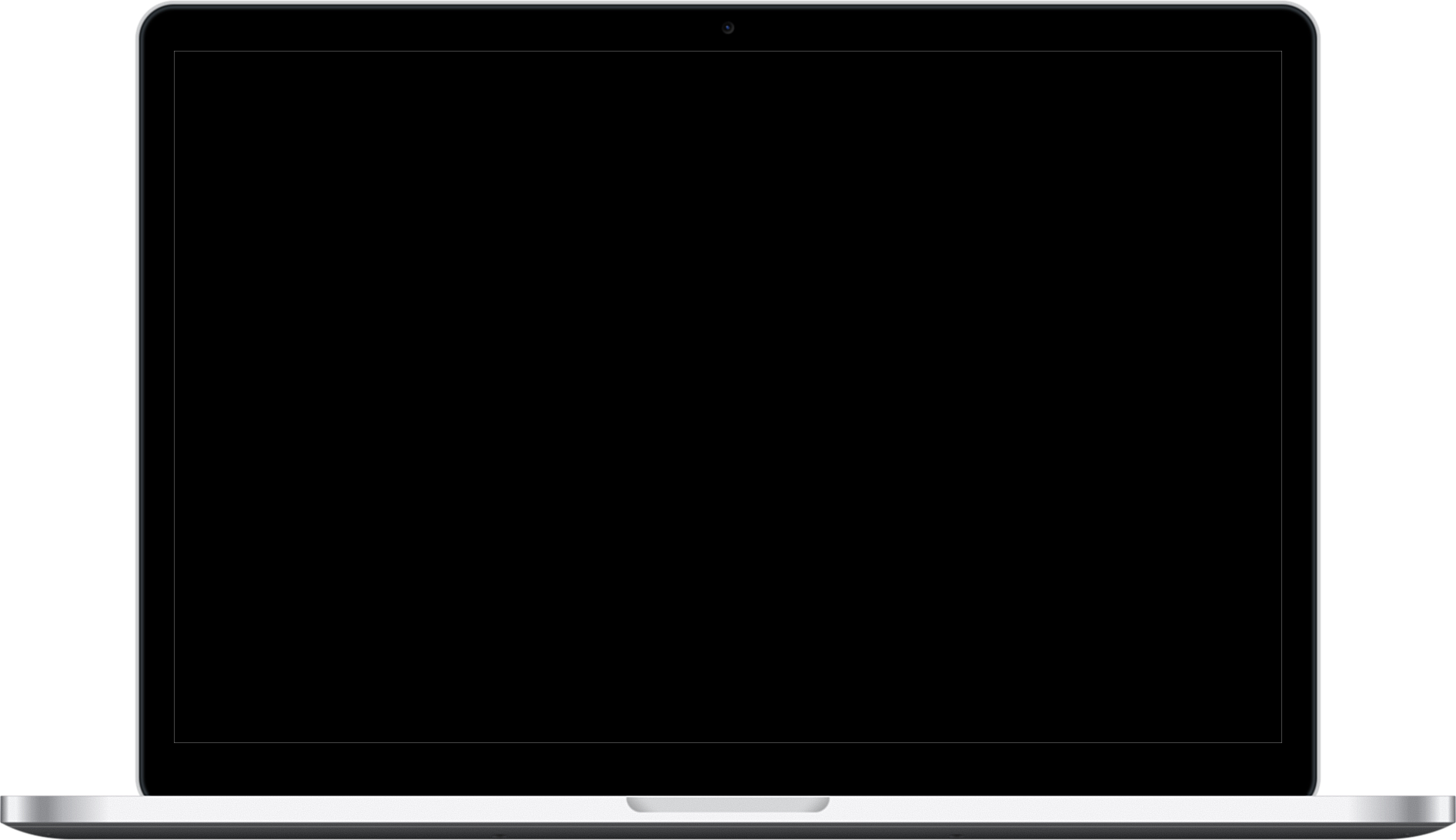 Easy Booking: Intuitive interface allows users to effortlessly schedule deliveries, choose vehicle types, and input delivery details.


Echtzeit-Tracking: Live tracking feature enables users to monitor their parcels' journey in real-time, enhancing transparency.


Benachrichtigungen: Instant notifications provide updates on order confirmation, driver assignment, and delivery completion.


Payment Options: Multiple integrated payment methods offer convenient and secure transactions.


Bewertung und Rezensionen: Users can provide feedback, fostering a reliable feedback loop and improving service quality.


Order History: Access to previous orders and delivery details allows users to easily manage their shipment history.
Dashboard Insights: Comprehensive analytics offer a clear overview of operations, helping admins make informed decisions.


Driver Management: Efficiently onboard, verify, and manage drivers, ensuring a reliable workforce.


Order Monitoring: Track ongoing orders, manage deliveries, and address any issues in real-time.


Fare Management: Admins can set and adjust delivery fees, discounts, and pricing structures.


Customer Support: Built-in tools for handling customer inquiries and resolving disputes maintain a high level of service.


Marketing Tools: Create and manage promotional campaigns, enhancing user engagement and retention.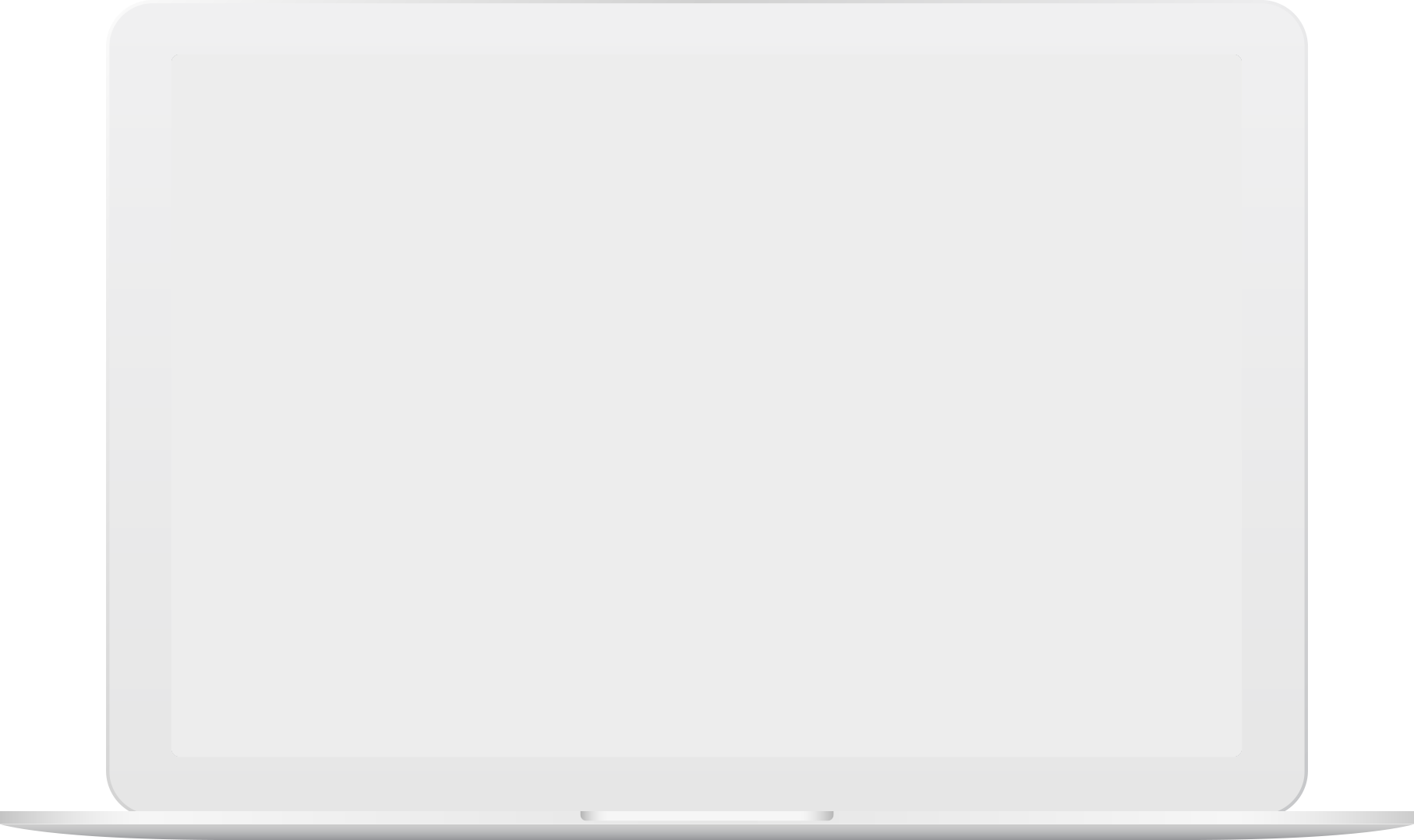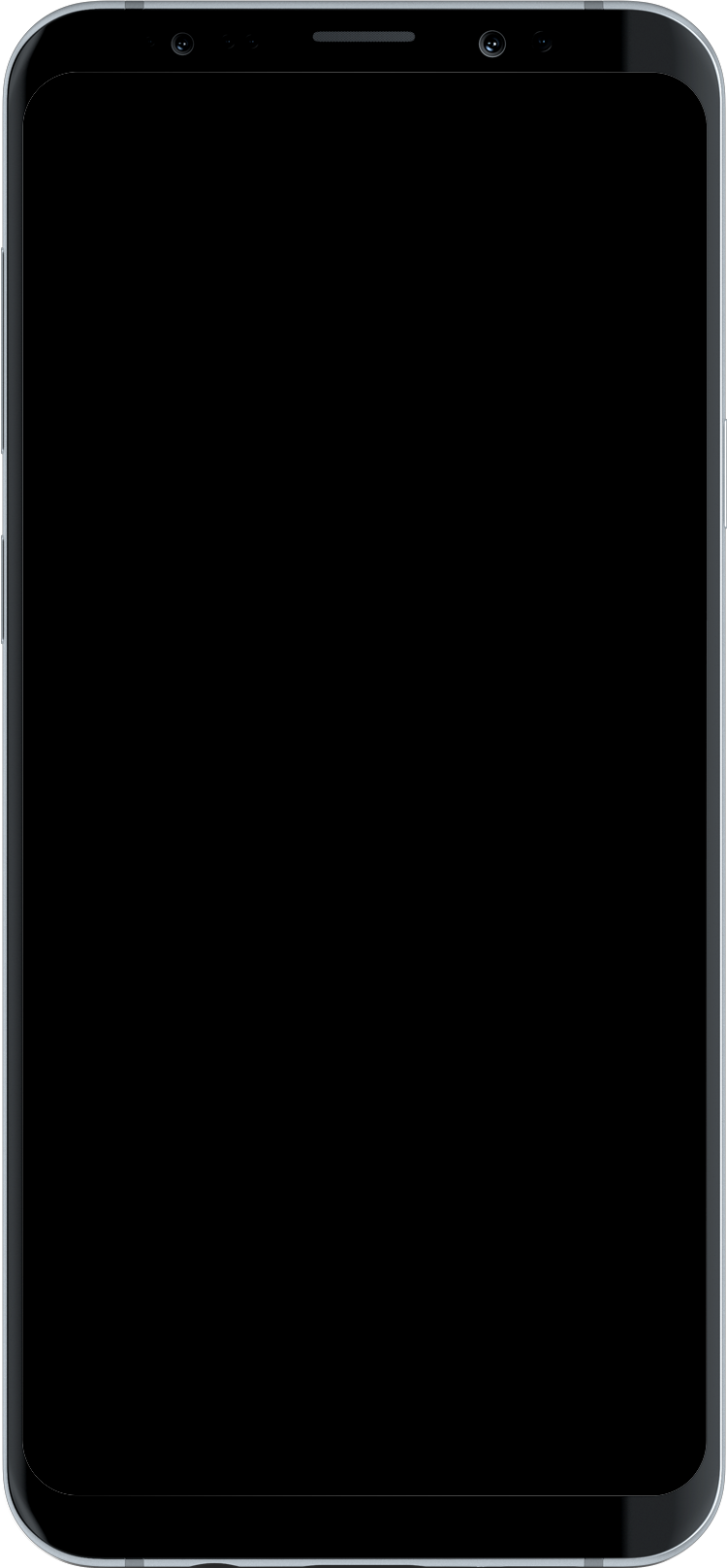 User-Friendly Interface: Intuitive app design makes booking deliveries and tracking shipments effortless.


GPS Integration: Seamlessly integrate GPS for accurate location tracking and route optimization.


Delivery OTP: Secure delivery verification through OTP ensures parcels reach the right recipients.


Driver Chat: In-app messaging enables real-time communication between users and drivers.


Document Upload: Drivers can easily upload required documents for verification and compliance.


Navigation Assistance: Built-in navigation tools guide drivers efficiently to their destinations, reducing delivery times.
Bereit
Vorgefertigt und sofort verfügbar, was die Entwicklungszeit verkürzt und eine schnelle Implementierung ermöglicht.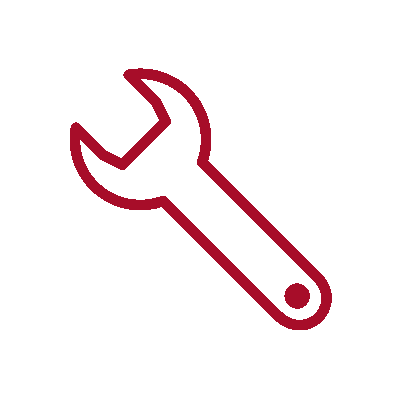 Satz
Konfiguriert für spezifische Anforderungen, wodurch der Bedarf an umfangreichen Anpassungen vor der Bereitstellung minimiert wird.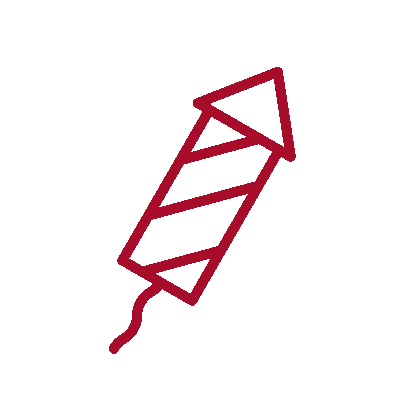 Gehen
Nach der Bereitstellung kann es schnell in bestehende Systeme integriert werden und ermöglicht so eine nahtlose Einführung.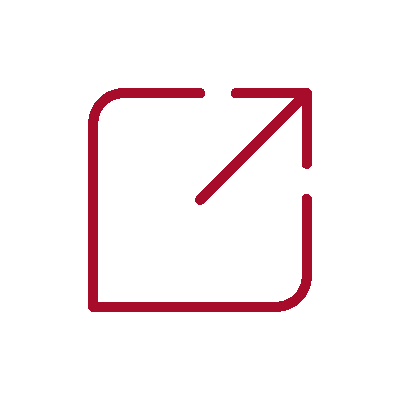 Jetzt
Unmittelbarer Zugang zu modernen Technologien, damit Unternehmen auf dem neuesten Stand und wettbewerbsfähig bleiben.
In
Kann an die bestehende Infrastruktur des Unternehmens angepasst werden und sorgt so für Kompatibilität und reibungslose Integration.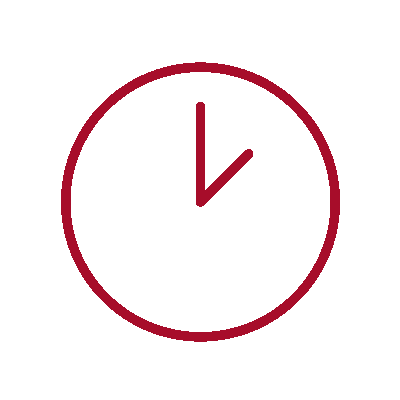 Zeit
Sparen Sie wertvolle Zeit, indem Sie spezifische Herausforderungen effizient angehen, sodass sich Teams auf ihre Kerngeschäftsaktivitäten konzentrieren können.
Lieferung@demo.com | 123456
Registration
Users create an account with their details and credentials.
Login
Users log in using their registered email or mobile number.
Delivery Details
Users input package information, pickup and drop-off locations.
Vehicle Selection
Users choose a suitable vehicle type for their delivery.
Review and Confirm
Users review order details and confirm the booking.
Zahlung
Users select a payment method and complete the transaction.
Echtzeit-Tracking
Users track their delivery in real-time as it's en route.
Delivery Completion
Users receive notifications and confirm delivery completion, providing feedback if desired.
Kostenlose Bereitstellung
Wir führen das Rebranding Ihrer Website und Apps mit Ihrem Logo, Ihren Symbolen und Ihrem Farbschema durch und implementieren diese.
Quell- und Projektcodes
Wir stellen Ihnen zu Beginn vollständige Quellcodes und zum Zeitpunkt der endgültigen Lieferung vollständige Projektcodes zur Verfügung.
Apps-Veröffentlichung
Wir kümmern uns um die Veröffentlichung Ihrer Apps in beiden Stores auf Ihren Entwicklerkonten und sorgen für die Freigabe.
Support-Zeitleiste
Wir bieten 60 Tage technischen Bug-Support und 1 Jahr lang Produkte (falls vorhanden) in Form von SDK oder API ohne zusätzliche Kosten.
Web & Admin
Wir haben PHP mit Bootstrap Framework zusammen mit MYSQL und NodeJS verwendet, um es robust und flexibel zu machen.
Android Apps
Android-Apps werden nativ mit Java/Kotlin auf Android unter Verwendung der neuesten SDK-Implementierungen und Benutzeroberflächen erstellt.
iOS-Apps
IOS-Apps werden nativ mit Swift 4/5 auf Xcode unter Verwendung der neuesten SDK-Implementierungen und Benutzeroberflächen erstellt.
API-Major eines Drittanbieters
Google Full Map SDK, Social Logins, Twilio, Firebase, Zahlungsgateways, Google Translate und MTR.

Smart Route Optimization
Implement an AI-driven route optimization addon that takes into account traffic conditions, weather, and delivery priorities, ensuring the fastest and most efficient route for each delivery.
$900
Augmented-Reality-Navigation
Integrate an AR navigation addon that overlays navigation instructions onto the user's real-world view, aiding drivers in finding exact delivery locations with greater ease.
$1200
Smart Package Monitoring
Develop a package monitoring addon equipped with IoT sensors to track temperature, humidity, and handling conditions, ensuring the integrity of sensitive shipments and providing real-time alerts to both users and drivers.
$960
Automated Delivery Lockers
Create an addon enabling the integration of automated delivery lockers at strategic locations, allowing users to securely pick up their packages at their convenience while reducing contact and wait times.
$1200
100% Anpassbar


Wir bieten Anpassungsdienste an, um sicherzustellen, dass unsere Kunden genau die Features und Funktionalitäten erhalten, die sie für ihre Klonlösungsanforderungen benötigen.



Kostenloser technischer Support


Unser Expertenteam bietet unseren Kunden während des gesamten Entwicklungsprozesses und auch nach dem Start der Plattform kostenlosen technischen Support.



Kostenloser Bug-Support


Wir bieten unseren Kunden kostenlosen Bug-Support, um sicherzustellen, dass die Plattform reibungslos und ohne Probleme läuft.



Vollständiger Quellcode


Wir stellen sicher, dass Sie den vollständigen Besitz des Binance-Klons erhalten, indem wir Ihnen den vollständigen Quellcode anbieten.

Die kundenspezifische Entwicklung erfordert ein hohes Budget, aber unser vorgefertigtes Klonskript bietet zahlreiche Funktionen und einen kostenlosen Rebranding-Service zu einem günstigen Preis.
Warten ist langweilig, deshalb stellen wir Ihnen dieses sofort einsatzbereite Klonskript zur Verfügung, das vollständig an Ihre Bedürfnisse angepasst werden kann.
Wir verfügen über umfangreiche Erfahrung in der Entwicklung kryptowährungsbasierter Anwendungen, um Ihren Einsatz so leistungsfähig zu machen, dass er Ihr Krypto-Handelsgeschäft ankurbelt.

Wir wissen, wie ernst die Sicherheit in den aktuellen Zeiten von Datenschutzverletzungen ist. Aus diesem Grund haben wir unser Klonskript bereits mit strengen Sicherheitstests überprüft.
Im Rahmen unseres Engagements für die Bereitstellung einer umfassenden Lösung haben wir auch das Skript für eine höhere Geschwindigkeit optimiert, um sicherzustellen, dass Benutzer eine schnelle und effiziente Leistung erleben.
Durch die Kombination aller Schlüsselpunkte erreichen wir die Stufe einer effizient funktionierenden Lösung, die für jeden den richtigen Zweck und die richtigen Funktionen bietet.
Uber Cargo Delivery –  Your perfect script and app to hire a vehicle – van, truck, or motorcycle or to get a courier service among cities around the world. Whether you need to hire a bike, van, or vehicle immediately or book a vehicle in advance, our app provides you access to many drivers. Uber Cargo is the need of the modern generation and is widely used and appreciated.
As we learn to live in the new normal, Uber Cargo wants to help you navigate through this new way of life. We want to make your life a little easier. Miracuves has launched a new Produkt, Uber Cargo –  Uber Delivery, to make it easier than ever to send packages, items, and goods to others.
The features of an Uber Delivery Clone typically include:
User Registration and Authentication: Allow users to create accounts, log in securely, and manage their profiles.

Delivery Booking: Enable users to schedule deliveries by providing package details, pickup and drop-off locations, and preferred delivery time.

Echtzeit-Tracking: Provide users with the ability to track their deliveries in real-time on a map.

Vehicle Options: Offer a range of vehicle choices (bikes, cars, vans, trucks) based on the size and type of delivery.

Route Optimization: Optimize delivery routes for efficient and timely transportation.

Benachrichtigungen: Send automated notifications to users about order confirmation, driver assignment, and delivery status updates.

Sichere Zahlungen: Integrate various payment methods for seamless and secure transactions.

Review and Rating System: Allow users to rate drivers and provide feedback to maintain service quality.

Driver Management: Admin panel to onboard, verify, and manage delivery drivers.

Admin Dashboard: Provide administrators with a centralized dashboard for order management, driver oversight, and analytics.

Driver App: Equip drivers with a mobile app for receiving delivery requests, navigation, and communication with users.

Document Verification: Verify driver documents and credentials for security and compliance.

Delivery OTP: Implement a one-time password system to ensure secure delivery verification.

Waybills and Documentation: Generate waybills and provide necessary documentation for transparency and record-keeping.

Multi-language Support: Offer support for multiple languages to cater to diverse user bases.

Sonderangebote und Rabatte: Allow users to apply promo codes and discounts to their deliveries.

Customer Support: Provide a channel for users to contact customer support for assistance and issue resolution.

Analytik und Reporting: Provide insights and data on deliveries, user behavior, and driver performance for informed decision-making.

Location Services: Utilize GPS for accurate pickup and drop-off location identification.

Scheduled and On-demand Deliveries: Allow users to choose between immediate or scheduled deliveries based on their preferences.
These are some of the core features you might find in an Uber Delivery Clone, but customization and additional features can vary based on specific business requirements.
What is Uber Cargo?
Uber Cargo is an easy, same-day, no-contact delivery solution that allows people to send items whether it's a care package for a loved one, a gift for a friend's birthday, an item you sold online or an important business document.
Here's how it compares with normal package-delivery services
No postage is required.
On-demand package delivery—no need to wait hours or days for it to arrive.
The driver will transport the package on your behalf directly from your location
No direct contact with others—physical distancing guidance approved!
How Uber Cargo works
Prepare your package and secure it shut.
Select Delivery Type in the Uber Cargo app, agree to the terms and conditions, confirm that your package does not contain prohibited items, and request a delivery.
Reply to the message you'll receive in the Uber cargo like app asking for the recipient's name and any special delivery instructions for your driver.
Meet the driver curbside and load your package into their vehicle.*
Instruct the recipient to meet the driver curbside to retrieve the package.
This is just one of the ways Miracuves Uber Delivery Solution wants to help meet the needs of businesses, drivers, delivery people, and consumers during this time. Even though we have to physically remain apart, staying connected will help us get through this time together.
Marketability of an Uber Delivery Clone lies in its ability to address the growing demand for efficient and flexible delivery solutions in today's fast-paced world. Here are key points that enhance its marketability:
Convenience: Highlight how the clone streamlines the delivery process, enabling users to get their parcels delivered quickly and effortlessly.

Versatility: Emphasize the clone's support for various vehicle types, catering to diverse delivery needs and accommodating packages of different sizes.

Echtzeit-Tracking: Showcase the real-time tracking feature that offers transparency, allowing users to monitor their deliveries every step of the way.

Secure Transactions: Highlight the secure and integrated payment methods, assuring users of safe and hassle-free transactions.

Anpassung: Mention how the clone can be tailored to different businesses, whether it's local couriers, e-commerce platforms, or grocery deliveries.

Efficiency: Discuss how route optimization and smart navigation tools ensure prompt and efficient deliveries, benefiting both users and drivers.

Transparency: Explain the integration of features like waybills and insurance, providing transparency and confidence in the delivery process.

Scalability: Describe the clone's scalability potential, allowing businesses to expand operations as demand grows.

User Engagement: Highlight features like ratings, reviews, and promotional campaigns that encourage user engagement and loyalty.

Analysen und Erkenntnisse: Showcase how the admin dashboard offers data-driven insights that empower businesses to make informed decisions.

Competitive Edge: Position the clone as a modern, technology-driven solution that gives businesses a competitive edge in the on-demand delivery market.

Ease of Use: Emphasize the user-friendly interface of both the app and web panel, making it easy for users to place orders and track deliveries.

Customer Support: Mention the availability of customer support channels that enhance user satisfaction and trust.

Future Trends: Discuss how the clone aligns with the rising trends in contactless deliveries and the increasing reliance on on-demand services.
Overall, effectively marketing an Uber Delivery Clone involves showcasing its features as solutions to current delivery challenges while highlighting its adaptability, efficiency, and user-centric approach.
An Uber Delivery Clone can generate revenue through various monetization strategies. Here are some common revenue models:
Delivery Fees: Charge users a delivery fee based on factors like distance, delivery urgency, and package size. Different vehicle types could also have varying fee structures.

Commission from Drivers: Take a percentage of each delivery payment as a commission from the drivers who use your platform for delivery services.

Abonnementpläne: Offer subscription plans to frequent users or businesses that require regular deliveries. Subscribers could enjoy benefits like reduced delivery fees or priority service.

Promotional Campaigns: Allow businesses to run promotional campaigns on your platform, charging them for increased visibility and exposure to your user base.

Ausgewählte Einträge: Provide premium placement for certain businesses or restaurants, charging them for increased visibility in the app or website.

Peak Hour Charges: Implement surge pricing during peak delivery hours or high-demand periods, allowing you to charge higher fees for immediate deliveries.

Sponsored Deliveries: Partner with brands or advertisers to offer sponsored deliveries, where users receive special offers or discounts from these sponsors.

In-App Advertising: Integrate targeted ads within the app or website, generating revenue from advertisers looking to reach your user base.

Datenanalysedienste: Offer insights and analytics based on the data collected from deliveries and user behavior to businesses looking to improve their operations.

White-Label-Lösungen: Provide customized versions of your clone to other businesses for a licensing fee, allowing them to use your platform under their branding.

Premium Features: Introduce premium features for users who are willing to pay extra, such as faster delivery times, priority support, or exclusive deals.

Delivery Partnerships: Partner with restaurants, grocery stores, and retailers to offer delivery services, earning a commission on each transaction.

Rental of Delivery Equipment: If you offer vehicle rental services to drivers, you can generate revenue by charging them for using the delivery equipment.
It's important to choose a revenue model that aligns with your target audience, market trends, and the value your platform provides. You might even opt for a combination of these models to maximize revenue streams.
Advanced features for an Uber Delivery Clone can set your platform apart and enhance user experience. Here are some advanced features to consider:
Predictive Analytics: Implement machine learning algorithms to predict delivery times more accurately based on historical data, traffic patterns, and external factors.

Voice Commands: Integrate voice recognition technology to allow users and drivers to interact with the app hands-free, improving safety and convenience.

Integration von Drohnenlieferungen: Explore the possibility of integrating drone delivery for specific locations, offering ultra-fast deliveries for smaller packages.

Augmented Reality (AR) Navigation: Introduce AR navigation tools that overlay directions onto the real world, making it easier for drivers to navigate and locate delivery addresses.

Blockchain for Security: Utilize blockchain technology to enhance security and transparency in transactions, ensuring secure payments and data integrity.

IoT Package Tracking: Incorporate IoT sensors into packages for real-time tracking of temperature, humidity, and package handling conditions, particularly for sensitive goods.

AI-Powered Chatbot Support: Implement an AI-powered chatbot for customer support, providing instant assistance and resolving common queries.

Biometric Verification: Integrate biometric authentication methods like fingerprint or facial recognition for secure user and driver identification.

Dynamic Pricing Algorithms: Develop advanced pricing algorithms that factor in real-time demand, supply, and delivery urgency, optimizing delivery fees.

Multi-Language Voice Navigation: Offer voice navigation in multiple languages to cater to a diverse user base, enhancing accessibility and usability.

Smart Locker Integration: Collaborate with parcel locker providers to integrate smart lockers into the platform, allowing users to pick up deliveries at their convenience.

AI-Driven Recommendations: Use AI algorithms to analyze user preferences and suggest relevant promotions, vehicle types, or delivery times.

Integration with Smart Home Devices: Enable users to control delivery preferences and track shipments through voice assistants or smart home devices.

Subscription Analytics: Provide advanced analytics for subscription plans, allowing businesses to analyze delivery patterns and optimize subscription offerings.

Environmental Impact Metrics: Calculate and display the environmental impact of each delivery, appealing to eco-conscious users and businesses.
These advanced features not only differentiate your Uber Delivery Clone but also contribute to a more sophisticated, user-friendly, and innovative delivery platform that meets the evolving needs of modern consumers and businesses.
The future prospects for an Uber Delivery Clone are promising, as the demand for efficient, on-demand delivery solutions continues to grow. Here are some key future prospects to consider:
Contactless Deliveries: With increasing hygiene awareness, contactless delivery options are likely to become a standard feature, making platforms like Uber Delivery Clone even more relevant.

Rise of Autonomous Vehicles: As autonomous vehicle technology advances, integrating self-driving delivery vehicles into your clone could revolutionize the delivery industry.

Drone Deliveries: Drone technology is evolving rapidly, and incorporating drone deliveries into your platform could provide ultra-fast, last-mile solutions.

Sustainability Focus: As environmental concerns rise, offering eco-friendly delivery options, electric vehicles, and carbon footprint tracking could attract environmentally conscious users.

Hyperlocal Deliveries: Focusing on hyperlocal deliveries for groceries, essential items, and immediate needs could tap into growing demands for quick, localized services.

Globale Ausbreitung: Expanding your platform to untapped markets and regions can create new revenue streams and establish your brand on a global scale.

Partnerships with Retailers: Collaborating with retailers and e-commerce platforms for integrated delivery services could drive platform growth and user engagement.

Data Monetization: Leveraging the data collected on user preferences, delivery patterns, and more can open doors to new revenue streams through insights and partnerships.

Smart City Integration: As cities become smarter, integrating with urban infrastructure for optimized deliveries and traffic management could be a significant advantage.

Niche Markets: Targeting niche markets like specialized product deliveries (medicines, fragile items, etc.) can carve out a unique position in the market.

Enhanced User Experience: Continuously improving user interfaces, AI-driven recommendations, and seamless interactions can solidify user loyalty.

Blockchain for Security: Implementing blockchain technology for secure transactions and transparent documentation can enhance trust and reliability.

Augmented Reality Integration: AR-based navigation and package interaction could become mainstream, enhancing driver efficiency and user engagement.

Rise of 5G: As 5G technology becomes widespread, leveraging its capabilities can enable real-time data processing, smoother user experiences, and faster deliveries.

Regulatorische Anpassung: Staying updated with evolving regulations and adapting the platform accordingly can ensure compliance and avoid legal challenges.
Incorporating these future prospects into your Uber Delivery Clone can position your platform as an innovative and forward-looking solution, capturing new markets and catering to changing customer preferences.
How does the Uber Delivery Clone work?
The Uber Delivery Clone connects users with delivery drivers through a mobile app or web platform. Users input delivery details, choose a vehicle type, and track their parcel in real-time as the driver completes the delivery.
What types of deliveries can I make using the Uber Delivery Clone?
The Uber Delivery Clone supports various types of deliveries, including packages, food orders, groceries, documents, and more. Different vehicle options are available to suit different delivery needs.
How do I ensure the security of my delivery?
The Uber Delivery Clone employs various security features, including real-time tracking, delivery verification through OTP, and driver identification. Additionally, packages can be insured for added protection.
Can I schedule deliveries in advance?
Yes, the Uber Delivery Clone allows users to schedule deliveries in advance according to their preferred date and time. This feature is particularly useful for planning and organizing deliveries ahead of time.
How are delivery fees calculated?
Delivery fees are calculated based on factors such as distance, vehicle type, delivery urgency, and any additional services. The app provides a transparent breakdown of the fees before confirming the order.
What if I have a problem with my delivery or driver?
The Uber Delivery Clone offers customer support through the app or website. You can contact support for assistance with any issues related to your delivery, driver, or payment.
Arbeiten Sie mit uns für eine umfassende IT-Entwicklung zusammen
Gerne beantworten wir Ihre Fragen und helfen Ihnen herauszufinden, welche unserer Dienstleistungen am besten zu Ihren Bedürfnissen passen.
Was passiert als nächstes?
Wir vereinbaren einen für Sie passenden Termin. 
Wir führen ein Entdeckungs- und Beratungsgespräch durch. 
Wir erarbeiten einen Vorschlag und eine Vorgehensweise.
Vereinbaren Sie eine kostenlose Beratung
Mit unseren Managed IT Services können Sie sich auf das Wesentliche konzentrieren
Sind Sie damit beschäftigt, IT-Brände zu beseitigen, anstatt sich auf Ihr Kerngeschäft zu konzentrieren? Wenn Ihre Technologie Ressourcen verbraucht, anstatt sie zu optimieren, kann Netsurit Sie wieder auf den richtigen Weg bringen. Ein professionell verwalteter Serviceanbieter kann Ihnen den entscheidenden Vorteil verschaffen: