Launch Your Leading-Edge Food & Grocery Delivery Platform
Miracuves offers 100% customizable Swiggy Clone, a white-label Food & Grocery platform integrated with all the new-age features and functionalities.
Swiggy Clone allows you to offer, Food & Grocery Delivery Services to People.
Food & Grocery Delivery on-Demand, delivering on time and in place.
Swiggy Clone App will look for the restaurant or store's location using GPS and will make good food and needed items your way! Swiggy Clone Script allows you to have control of your day. Customize your food, select the desired groceries, and get it when you want it.
A professionally developed Swiggy Clone can give you the decisive edge to:
Schneller Markteintritt: A professionally developed Swiggy Clone enables you to swiftly enter the online food delivery market, capitalizing on its proven business model.

Operational Efficiency: The clone can provide a streamlined platform with tested features, enhancing your operational efficiency and reducing development time.

User Familiarity: A Swiggy Clone offers users a familiar interface, increasing user adoption and engagement due to their existing experience with similar platforms.

Wettbewerbsvorteil: Utilizing a well-crafted clone allows you to focus on unique value propositions, giving you a competitive advantage in a rapidly growing industry.
Get started with your own Postmates Clone App for Food & Grocery Delivery with multiple…
In the dynamic realm of online food delivery, outspending your competitors with a Swiggy clone can be a strategic move to secure a significant market share. By investing in robust marketing campaigns, extensive geographical expansion, and top-tier technology, you can elevate your brand's visibility and user base. Allocate resources to targeted advertising across multiple platforms, creating a strong brand presence and capturing the attention of potential customers.
Moreover, deploying a Swiggy clone offers an advantage in operational efficiency. Streamlined features and a user-friendly interface can enhance customer experience, which, when combined with strategic spending, can lead to increased customer loyalty and word-of-mouth recommendations. Leveraging data analytics for personalized promotions and loyalty programs can further drive customer retention.
Food

Lebensmittelgeschäft

Lieferung
Revolutionizing the food and grocery delivery landscape through a Swiggy clone involves a multi-faceted approach that leverages innovation, efficiency, and customer-centricity. Firstly, optimizing the user experience by integrating both food and grocery options onto a single platform can create a one-stop solution for consumers' culinary needs. This not only enhances convenience but also encourages users to explore a broader array of offerings, increasing engagement and order frequency.
Secondly, embracing emerging technologies like AI-driven route optimization, predictive analytics, and automated inventory management can significantly streamline operations. This not only reduces delivery times but also ensures fresher and more accurate grocery deliveries. Implementing sustainable practices, such as eco-friendly packaging and efficient delivery routing, can resonate with environmentally conscious consumers, setting your Swiggy clone apart from competitors.
Modernste Funktionen
that drive Swiggy Clone
The Swiggy Clone incorporates a range of cutting-edge features that redefine the food and grocery delivery experience. AI-driven recommendations personalize choices for users, while contactless delivery ensures safety and convenience. The integration of virtual kitchens taps into emerging culinary trends, enhancing variety.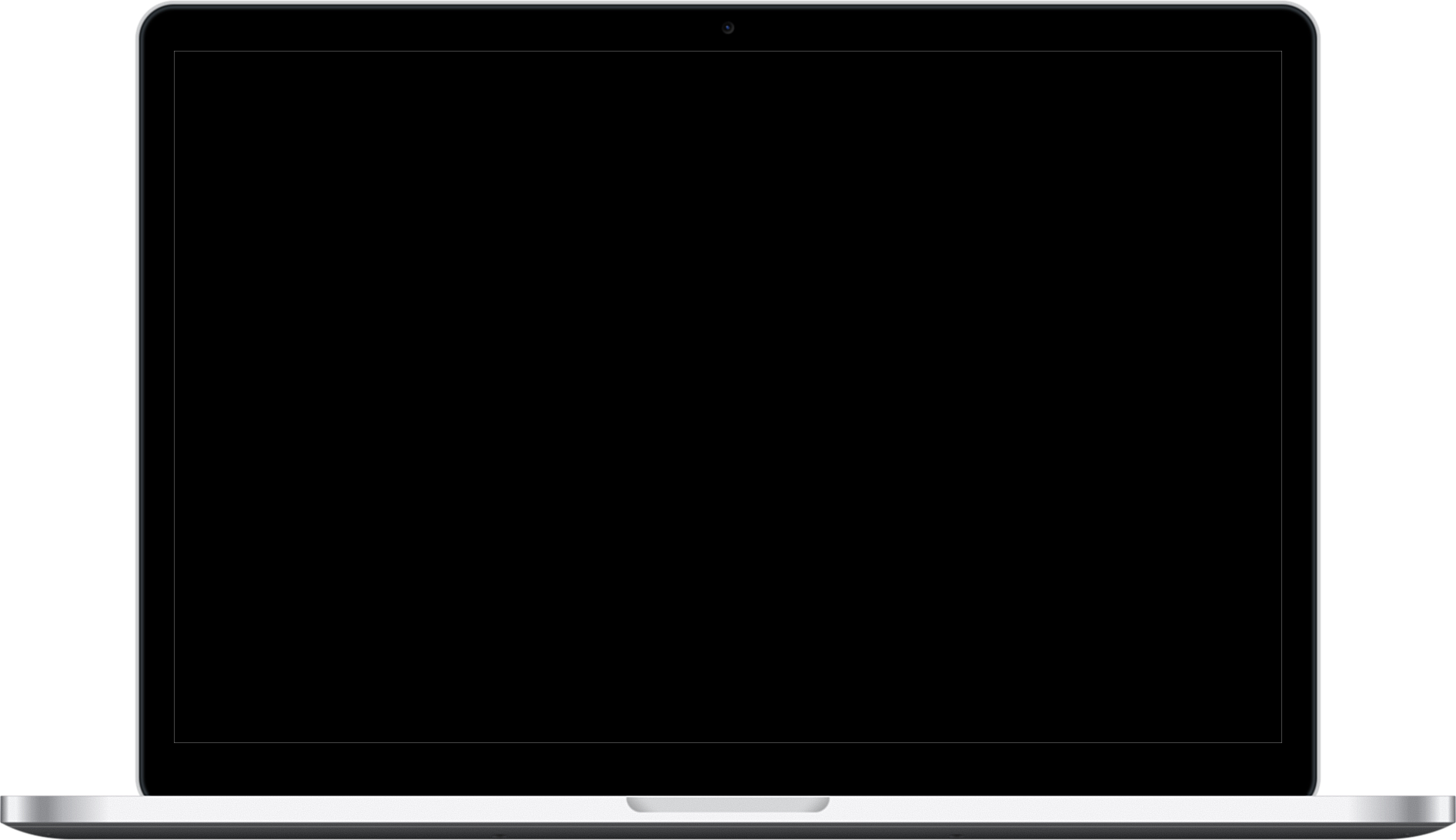 Benutzerprofil: Create personalized user accounts for seamless order history tracking and customized experiences.
Restaurant Selection: Offer a wide range of restaurant choices with advanced filters and search options for easy selection.


Echtzeit-Tracking: Provide live order tracking, enabling users to monitor their delivery progress in real time.


Sichere Zahlungen: Integrate multiple secure payment options, ensuring hassle-free and safe transactions.


Rating & Reviews: Allow users to rate and review restaurants, enhancing transparency and aiding decision-making.


Scheduled Orders: Enable users to place orders for future delivery, providing flexibility and convenience.
Dashboard: Furnish administrators with an overview of key metrics, order trends, and user behavior for informed decision-making.
Restaurant Management: Facilitate efficient management of restaurants, menus, and offerings with an easy-to-use interface.
Order Monitoring: Provide real-time order tracking and management tools to ensure smooth operations and timely deliveries.
Benutzerverwaltung: Manage user accounts, reviews, and feedback, enhancing customer service and engagement.
Analysen und Berichte: Generate detailed reports and analytics on sales, revenue, and customer behavior to guide strategic planning.


Promotions & Offers: Enable the creation and management of promotional campaigns, discounts, and loyalty programs to attract and retain customers.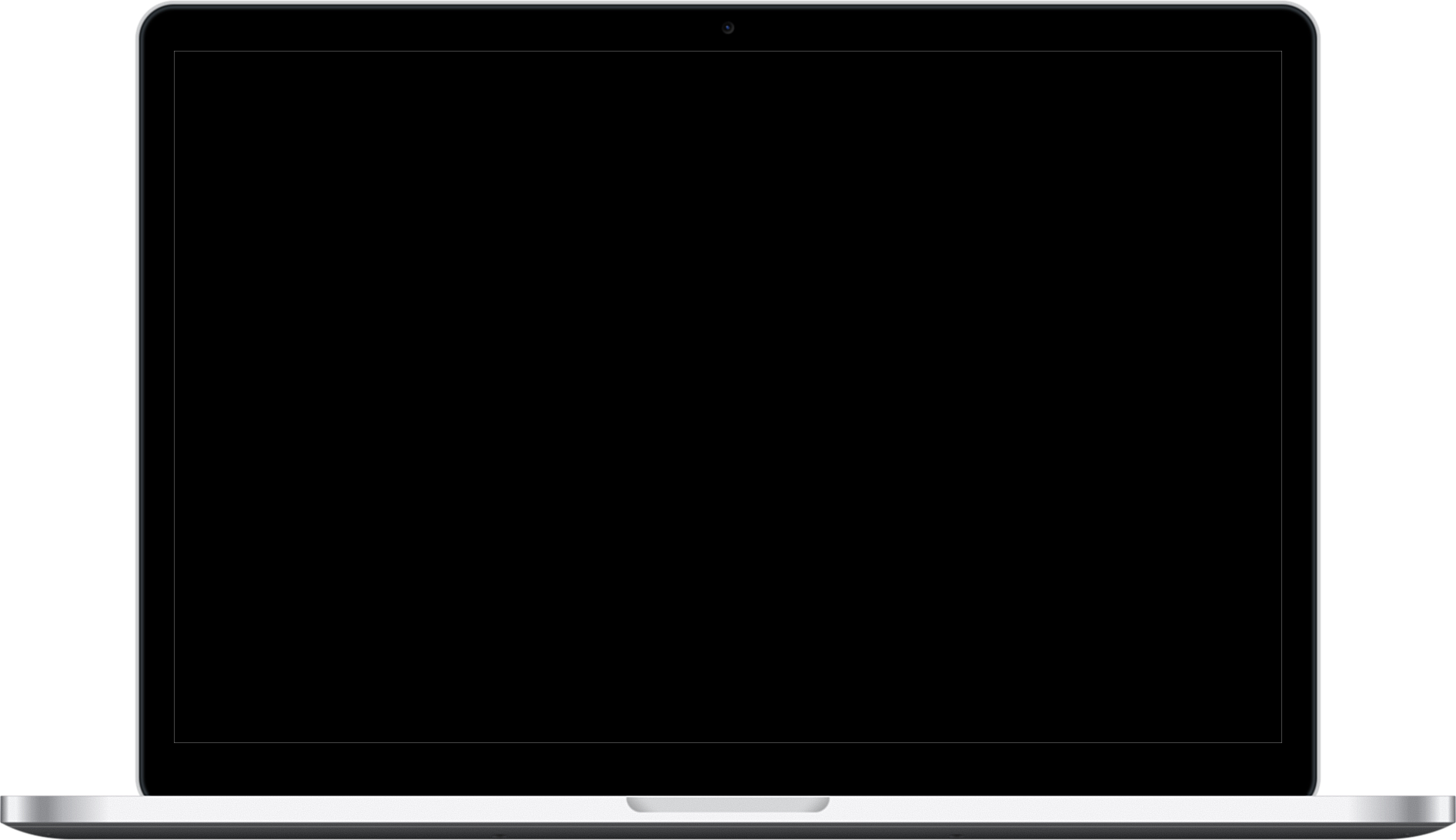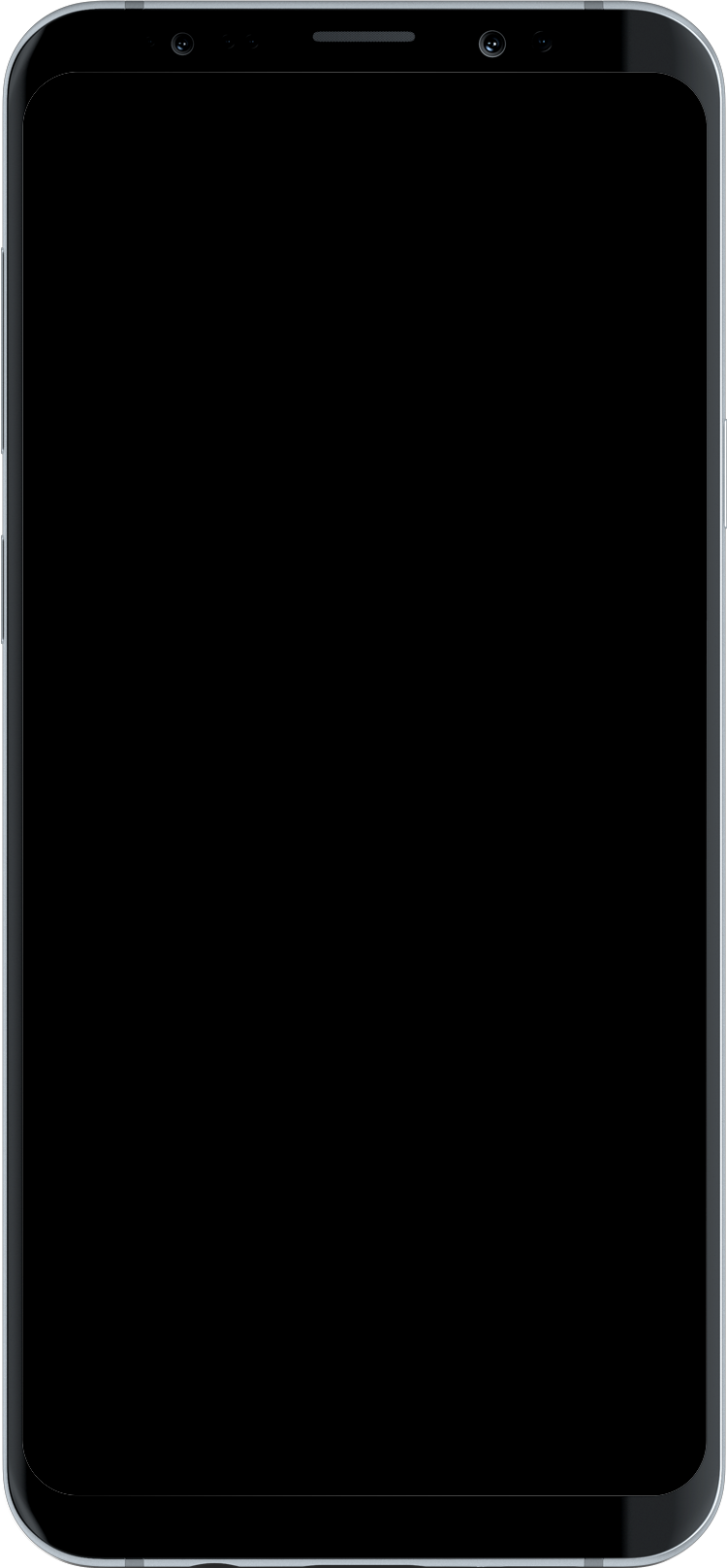 Intuitive Interface: Offer a user-friendly mobile app design for effortless navigation and a seamless ordering experience.


Geolocation: Leverage GPS to enable accurate location tracking, enhancing delivery efficiency and accuracy.
Mitteilungen: Send real-time updates on order status, promotions, and offers, keeping users engaged and informed.


In-App-Chat: Incorporate a chat feature for users to communicate directly with restaurants or customer support.
QR Code Scanning: Integrate QR code scanning for quick access to restaurant menus and information.


Multiple Platforms: Develop the app for both iOS and Android platforms, maximizing market reach and user accessibility.
Bereit
Vorgefertigt und sofort verfügbar, was die Entwicklungszeit verkürzt und eine schnelle Implementierung ermöglicht.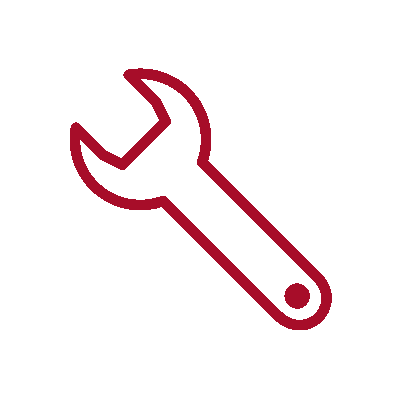 Satz
Konfiguriert für spezifische Anforderungen, wodurch der Bedarf an umfangreichen Anpassungen vor der Bereitstellung minimiert wird.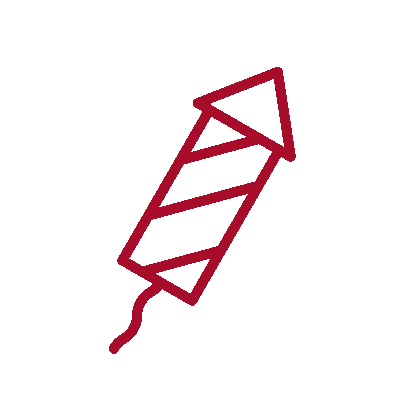 Gehen
Nach der Bereitstellung kann es schnell in bestehende Systeme integriert werden und ermöglicht so eine nahtlose Einführung.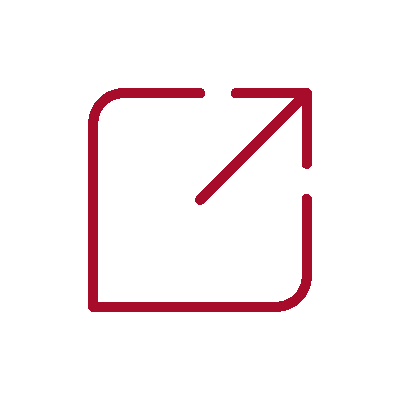 Jetzt
Unmittelbarer Zugang zu modernen Technologien, damit Unternehmen auf dem neuesten Stand und wettbewerbsfähig bleiben.
In
Kann an die bestehende Infrastruktur des Unternehmens angepasst werden und sorgt so für Kompatibilität und reibungslose Integration.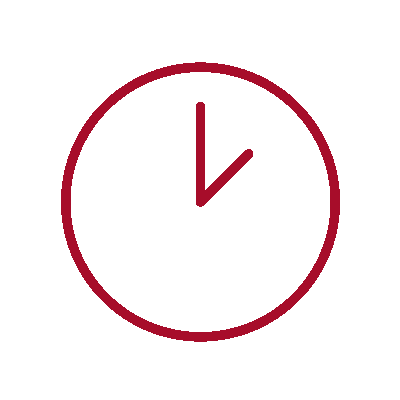 Zeit
Sparen Sie wertvolle Zeit, indem Sie spezifische Herausforderungen effizient angehen, sodass sich Teams auf ihre Kerngeschäftsaktivitäten konzentrieren können.
demo@user.com or +919876543210 | 123456
grocery@demo.com /restaurant@demo.com | 123456
delivery@demo.com or +91888888888 | 123456
Benutzer Registration
Users sign up with their details or log in to their accounts.
Browse Restaurants
Users explore a list of available restaurants and their menus.
Select Item
Users add desired food items to their cart.
Customize Orders
Users modify orders by adding special instructions or extras.
Kasse
Users review the order, select delivery options, and make payment.
Zahlung
Users make secure payments using various methods.
Sendungsverfolgung
Users track their order's real-time status.
Delivery & Review
Users receive the order, provide ratings, and complete the process.
Kostenlose Bereitstellung
Wir führen das Rebranding Ihrer Website und Apps mit Ihrem Logo, Ihren Symbolen und Ihrem Farbschema durch und implementieren diese.
Quell- und Projektcodes
Wir stellen Ihnen zu Beginn vollständige Quellcodes und zum Zeitpunkt der endgültigen Lieferung vollständige Projektcodes zur Verfügung.
Apps-Veröffentlichung
Wir kümmern uns um die Veröffentlichung Ihrer Apps in beiden Stores auf Ihren Entwicklerkonten und sorgen für die Freigabe.
Support-Zeitleiste
Wir bieten 60 Tage technischen Bug-Support und 1 Jahr lang Produkte (falls vorhanden) in Form von SDK oder API ohne zusätzliche Kosten.
Web & Admin
Wir haben PHP mit Bootstrap Framework zusammen mit MYSQL und NodeJS verwendet, um es robust und flexibel zu machen.
Android Apps
Android-Apps werden nativ mit Java/Kotlin auf Android unter Verwendung der neuesten SDK-Implementierungen und Benutzeroberflächen erstellt.
iOS-Apps
IOS-Apps werden nativ mit Swift 4/5 auf Xcode unter Verwendung der neuesten SDK-Implementierungen und Benutzeroberflächen erstellt.
API-Major eines Drittanbieters
Google Full Map SDK, Social Logins, Twilio, Firebase, Zahlungsgateways, Google Translate und MTR.

Virtual Chef Experience
Offer a virtual cooking class addon, where users can book live sessions with professional chefs to learn cooking techniques or create custom dishes.
$900
Local Farm Fresh
Integrate an addon that allows users to directly purchase locally sourced, organic produce and ingredients from nearby farms or markets.
$1200
Mystery Meal Box
Provide an addon where users can opt for a surprise meal curated by the restaurant, adding an element of excitement and surprise to their order.
$960
Eco-Friendly Packaging
Offer users the choice to opt for eco-friendly packaging for their orders, aligning with sustainable practices and reducing environmental impact.
$1200
100% Anpassbar


Wir bieten Anpassungsdienste an, um sicherzustellen, dass unsere Kunden genau die Features und Funktionalitäten erhalten, die sie für ihre Klonlösungsanforderungen benötigen.



Kostenloser technischer Support


Unser Expertenteam bietet unseren Kunden während des gesamten Entwicklungsprozesses und auch nach dem Start der Plattform kostenlosen technischen Support.



Kostenloser Bug-Support


Wir bieten unseren Kunden kostenlosen Bug-Support, um sicherzustellen, dass die Plattform reibungslos und ohne Probleme läuft.



Vollständiger Quellcode


Wir stellen sicher, dass Sie den vollständigen Besitz des Binance-Klons erhalten, indem wir Ihnen den vollständigen Quellcode anbieten.

Die kundenspezifische Entwicklung erfordert ein hohes Budget, aber unser vorgefertigtes Klonskript bietet zahlreiche Funktionen und einen kostenlosen Rebranding-Service zu einem günstigen Preis.
Warten ist langweilig, deshalb stellen wir Ihnen dieses sofort einsatzbereite Klonskript zur Verfügung, das vollständig an Ihre Bedürfnisse angepasst werden kann.
Wir verfügen über umfangreiche Erfahrung in der Entwicklung kryptowährungsbasierter Anwendungen, um Ihren Einsatz so leistungsfähig zu machen, dass er Ihr Krypto-Handelsgeschäft ankurbelt.

Wir wissen, wie ernst die Sicherheit in den aktuellen Zeiten von Datenschutzverletzungen ist. Aus diesem Grund haben wir unser Klonskript bereits mit strengen Sicherheitstests überprüft.
Im Rahmen unseres Engagements für die Bereitstellung einer umfassenden Lösung haben wir auch das Skript für eine höhere Geschwindigkeit optimiert, um sicherzustellen, dass Benutzer eine schnelle und effiziente Leistung erleben.
Durch die Kombination aller Schlüsselpunkte erreichen wir die Stufe einer effizient funktionierenden Lösung, die für jeden den richtigen Zweck und die richtigen Funktionen bietet.
Go global with the Swiggy Clone app or Postmates clone app. Supporting your business operations to deliver food and grocery. Timely and to the doorstep to increase your delivery profits. Stay ahead in the competition with our instant app support. 
Swiggy Clone Script
also known as the Swiggy clone app is an in-demand solution. It helps customers to get stuff delivered from local stores. Online ordering of food or grocery. It is now a few clicks on your smartphone.
Start Food & Grocery Delivery Business
Get Postmates or Talabat like success as it lines up another $100 million. It is necessary to put in place advanced technology and keep it fine-tuned. While developing any delivery business. Growth comes with updates and upgrades to business. Customers are always searching for an online solution that saves both time and money. Swiggy Clone Script is like Postmates clone script. It is a reliable and dependable delivery solution. It offers features for achieving great success.
We have made it easy for users by providing you with a ready-made and customisable. Swiggy Clone / postmates clone is ready to fulfil this growing demand of customers. Swiggy Clone app is an Online delivery solution. It allows users to get food delivery or grocery. From their nearby stores at a very affordable cost in one single solution. With the help of a website or application, an individual can place orders.
Service providers deliver the order within the city. It is beneficial for store owners because hiring permanent staff is expensive. With the help of the Postmates clone, they can deliver goods at very cost-effective rates.
A Swiggy Clone typically incorporates a range of features to replicate the successful online food delivery model. Here are some common features:
**User App:**
1. **User Registration/Login**: Seamless signup and login options for users to create accounts.
2. **Restaurant Listings**: Browse through a variety of restaurants and their menus.
3. **Search & Filters**: Advanced search and filters to find specific cuisines, dishes, or dietary preferences.
4. **Food Customization**: Option to customize food orders with extras, modifications, and special instructions.
5. **Cart Management**: Add, remove, or modify items in the cart before checkout.
6. **Secure Payments**: Integration of multiple payment methods for safe and convenient transactions.
7. **Real-time Tracking**: Track the status of orders in real time, from preparation to delivery.
8. **Ratings & Reviews**: Leave reviews and ratings for restaurants and dishes.
9. **Promotions & Offers**: View and apply discounts, coupons, and promotional offers.
10. **Scheduled Orders**: Option to schedule food deliveries for a specific time.
**Restaurant Partner Panel:**
1. **Restaurant Registration**: Seamless onboarding process for restaurants to join the platform.
2. **Menu Management**: Add, edit, and manage menu items, categories, and prices.
3. **Order Management**: Receive and manage incoming orders, update order status, and communicate with customers.
4. **Analytics & Reports**: Access performance analytics, sales reports, and customer feedback.
5. **Promotions Management**: Create and manage promotions, discounts, and special offers.
6. **Payment Management**: Track earnings, receive payments, and manage financial transactions.
7. **Availability Control**: Set opening and closing times, manage availability, and mark items as sold out.
**Admin Dashboard:**
1. **User Management**: Admin access to user accounts, activity, and support.
2. **Restaurant Management**: Monitor restaurant partnerships, menus, and performance.
3. **Order Tracking**: Monitor and manage order statuses, delivery, and logistics.
4. **Analytics & Insights**: Access comprehensive reports on sales, revenue, customer behavior, and trends.
5. **Promotions & Offers**: Oversight of platform-wide promotional campaigns and discounts.
6. **Support & Communication**: Admin communication channel with users, restaurants, and support teams.
7. **Payment Monitoring**: Track earnings, transactions, and payouts to restaurants.
These features collectively create a comprehensive Swiggy Clone that caters to the needs of users, restaurant partners, and administrators, while offering a seamless food delivery experience.
Get Swiggy Clone 2023
Swiggy App is the food delivery, grocery delivery and delivery genie powerhouse. Swiggy delivery app became popular in the last few years and is ruling the industry. There are many features in swiggy delivery app you will come across and find the utility of the same. Our Swiggy app free download for the demo is there to check and understand. Swiggy com app comes with many apps. Along with swiggy delivery partner app for iPhone and Android. So all platforms included along with admin panel swiggy dashboard login. There are many Swiggy like apps in the market but no one is as clear as ours.
Our Swiggy clone solution is available in many languages. It comes with swiggy rider app, swiggy merchant app and complete swiggy source code. It's so popular and used by so many people that it no more needed to explain how to use swiggy app. We made our swiggy app install and swiggy application on the same lines so it's the same experience. We cloned the swiggy clone app from swiggy go app download to swiggy login app. Comes with swiggy push notifications and a powerful dashboard swiggy like. Our solution is a perfect swiggy alternative.
The online food and grocery delivery business is growing day by day. More than 30% of restaurant orders are through a digital medium. Demand in the food delivery industry attracts restaurant owners and food delivery startups.  Grocery demand surges as people are ordering from home. With this in mind, we have developed the Swiggy clone script. To meet the demand and needs of startups and companies.
Swiggy is one of the top food delivery and grocery delivery company. It works with the best business module that suits every startup and entrepreneur. Swiggy Clone App helps you to start a
food ordering and grocery delivery
business. You can start almost 
instantly
. Our food ordering script is available in the web app as well as in Android and ios. A Multi-Purpose app like Swiggy helps you run your online food delivery business. Along with Grocery to Doorstep services as well. Understanding the needs of our customers. We design an app that functions with no trouble. It is stable. It can be 
leicht
 customized anytime without disturbing the existing features.
Our Swiggy Clone App Package
Depending on our years of industry experience and intelligence. we provide swiggy clone app development services. That changes your business processes from offline to online. As well as supports your enterprise' productivity. Have a look at our deliverable list with our product:
Customer App (Android & iOS)

Restaurant Owner App (Android & iOS)

Delivery Boy App (Android & iOS)

Restaurant Web panel

Super Admin panel

Billing Panel

Dispatcher-Panel

Full Swiggy Clone App Source Code

100% Customisable
Service providers deliver the order within the city. It is beneficial for store owners because hiring permanent staff is expensive. With the help of the Postmates clone, they can deliver goods at very cost-effective rates. This solution follows the below-mentioned process:
Customers can place the order using a website or dedicated application Store owners receive the request by a customer and prepare the package Once the order is ready to dispatch, the delivery man receives the request from the store owner Delivery providers hand over the parcel to the customer's location. Customers pay the order amount.
Our solution is very well done and will help you serve customers right and in time. We are a pioneering Swiggy clone app development company. Offering cutting edge customized Swiggy clone app source code. That would help you reach thousands of customers globally. With our cost-effective and committed Swiggy clone script. We help you in staying ahead of the curve and serve your customers. Fresh and hot meals are delivered to customers in no time without any stress.
We have two options for you. We develop a food and grocery delivery app like
Swiggy
from scratch. For better, we can offer our readymade app to you. With our readymade product, we will launch the solution in less than 7 days. Android and iOS applications on Play Store or App Store are approved 100%.
A Swiggy Clone typically employs a revenue model that mirrors the core strategies of the original platform, generating income from various sources within the online food delivery ecosystem. Here are the primary revenue streams:
1. **Commission from Restaurants**: The platform charges a commission fee to restaurants for every order placed through the app. This fee is typically a percentage of the order value and varies based on factors such as the restaurant's popularity, location, and order volume.
2. **Delivery Charges**: Users may be charged a delivery fee for the convenience of having their orders delivered to their doorstep. This fee might vary depending on factors such as distance, location, and time of day.
3. **Promotional Partnerships**: Restaurants can pay the platform for increased visibility through featured listings, banners, and promoted placements within the app. This allows restaurants to gain more attention and potentially attract more orders.
4. **Subscription Services**: Some Swiggy Clone platforms offer subscription models where users pay a recurring fee in exchange for benefits like free or discounted delivery, exclusive offers, and priority access to new features.
5. **Advertising Revenue**: The platform can generate revenue by displaying targeted advertisements within the app. Restaurants or other businesses related to the food industry can pay for ad placements to reach a specific audience.
6. **Peak Pricing**: During high-demand periods, the platform can implement surge pricing where delivery fees or service charges are increased temporarily. This helps balance supply and demand while generating additional revenue.
7. **Data Monetization**: Aggregated user data can be anonymized and analyzed to provide valuable insights to restaurants, helping them improve their offerings and marketing strategies. Restaurants might pay for access to this data.
8. **Partnerships with Cloud Kitchens**: The platform can collaborate with cloud kitchens or virtual restaurants, charging them for access to the user base, delivery infrastructure, and technology.
9. **Payment Processing Fees**: If the platform offers in-app payment options, it may charge a small transaction fee for processing payments securely.
10. **White-Label Licensing**: Some clone providers offer their platforms as white-label solutions to entrepreneurs or businesses interested in starting their own food delivery services. Revenue can be generated through licensing fees and ongoing support.
By diversifying revenue streams, a Swiggy Clone can establish a sustainable business model while offering value to users, restaurants, and other stakeholders in the food delivery ecosystem.
An advanced Swiggy Clone goes beyond the basic features to offer innovative solutions that cater to evolving market trends and user demands. Here are some advanced features that can set your clone apart:
1. **Predictive AI Recommendations**: Implement advanced AI algorithms that analyze user preferences, order history, and trends to provide accurate food and menu recommendations, enhancing the user experience and increasing order frequency.
2. **Dynamic Delivery Routes**: Utilize real-time data and AI to optimize delivery routes, minimizing delivery times and maximizing driver efficiency, leading to faster and more accurate deliveries.
3. **Augmented Reality Menu Interaction**: Integrate AR technology to allow users to interact with restaurant menus in an immersive way, visualizing dishes through their smartphones before placing orders.
4. **Voice-Enabled Virtual Assistant**: Incorporate a voice-activated virtual assistant that assists users in placing orders, tracking deliveries, and answering common queries, providing a futuristic and convenient experience.
5. **Blockchain-Powered Transparency**: Utilize blockchain technology to ensure transparency and traceability in the supply chain, giving users insight into the sourcing, handling, and quality of ingredients used in their orders.
6. **Multi-Language Support**: Offer a diverse user base the ability to access the app in multiple languages, enhancing inclusivity and user engagement.
7. **Subscription-Based Loyalty Programs**: Introduce tiered subscription plans that offer users benefits such as free delivery, exclusive deals, and priority access to new features, fostering customer loyalty.
8. **Smart Kitchen Integration**: Collaborate with restaurants to equip their kitchens with IoT devices that communicate real-time order updates, ensuring timely preparation and seamless coordination.
9. **Intelligent Waitlisting**: Implement a waitlist feature that predicts restaurant wait times based on historical data and user flow, allowing users to join a digital queue and arrive when their table is ready.
10. **Health & Allergen Filters**: Enable users to filter menu items based on dietary preferences, allergies, and nutritional requirements, catering to a health-conscious user base.
11. **In-App Social Sharing**: Integrate social sharing features that allow users to share their orders, reviews, and experiences on social media platforms directly from the app, promoting user-generated content.
12. **Group Orders & Split Payments**: Facilitate group orders with a feature that enables multiple users to contribute to a single order and split the payment, making it convenient for social gatherings.
Incorporating these advanced features into your Swiggy Clone can position your platform as a trailblazer in the online food delivery industry, offering enhanced user engagement, efficiency, and convenience.
The future prospects for a Swiggy Clone remain promising as the online food delivery industry continues to evolve and expand. Here are some key trends and opportunities that can shape its future:
1. **Continued Market Growth**: The demand for online food delivery is expected to grow as more consumers opt for convenience and time-saving solutions. Expanding to untapped markets and suburban areas can lead to increased user adoption.
2. **Health & Sustainability**: There's a rising trend towards healthier and more sustainable food choices. Integrating organic, locally sourced, and plant-based options into the clone's offerings can attract health-conscious and environmentally aware consumers.
3. **Technology Integration**: As technology advances, integrating AI, machine learning, and automation can enhance user experience, optimize operations, and improve delivery efficiency, ultimately reducing costs.
4. **Contactless Delivery**: The emphasis on hygiene and safety due to recent events has elevated the importance of contactless delivery. Innovations in this area, like drone and robot deliveries, can enhance the user experience and set your clone apart.
5. **Cloud Kitchens and Virtual Restaurants**: The rise of cloud kitchens and virtual restaurants offers opportunities for partnerships and expanding the variety of cuisines and options available on your platform.
6. **Personalization**: Customized experiences, such as personalized menus, promotions, and recommendations, can boost user engagement and retention.
7. **Data-Driven Insights**: Leveraging data analytics for user behavior, preferences, and market trends can help refine the platform, enhance offerings, and enable targeted marketing strategies.
8. **Innovative Marketing**: Utilizing influencer collaborations, gamification, and interactive marketing campaigns can engage users and create buzz around the clone.
9. **Integration with IoT Devices**: Integrating with smart home devices can allow users to place orders through voice commands or automate recurring orders.
10. **Global Expansion**: The success of Swiggy's model in India showcases the potential for similar platforms to flourish in other countries, offering localized solutions and catering to diverse preferences.
11. **Blockchain for Transparency**: Integrating blockchain technology to ensure transparency in the supply chain can build trust with users and set your clone apart from competitors.
12. **Subscription Services**: Offering subscription-based models with benefits like unlimited free delivery, exclusive discounts, and priority access can encourage customer loyalty and recurring revenue.
By staying adaptable, responsive to industry trends, and focused on user satisfaction, a well-executed Swiggy Clone can capitalize on these future prospects and continue to thrive in the competitive online food delivery landscape.
A Swiggy Clone is an online food delivery platform that emulates the features and functionalities of the popular food delivery service Swiggy. It allows users to browse menus, place food orders, and have them delivered to their doorstep from a variety of restaurants.
How do I place an order on the Swiggy Clone?
To place an order on the Swiggy Clone, simply download the app, create an account or log in, browse the available restaurants, select your desired items from the menu, customize your order if needed, add them to your cart, proceed to checkout, and make the payment. Once confirmed, you can track your order in real time.
What types of restaurants are available on the Swiggy Clone?
The Swiggy Clone offers a diverse range of restaurants, catering to various cuisines, budgets, and preferences. You can find options ranging from local eateries to high-end restaurants, and even cloud kitchens or virtual restaurants that specialize in specific cuisines or dishes.
How does order tracking work?
Order tracking on the Swiggy Clone allows you to monitor the status of your order in real time. After placing an order, you can track its progress from the time it's accepted by the restaurant to its preparation and eventual delivery. You'll receive notifications at different stages of the process to keep you informed.
Are there any delivery charges?
Yes, there might be delivery charges associated with your order. The Swiggy Clone typically calculates these charges based on factors like the distance between the restaurant and your location, time of day, and current demand. However, some restaurants or promotions might offer free delivery for certain orders or conditions.
Arbeiten Sie mit uns für eine umfassende IT-Entwicklung zusammen
Gerne beantworten wir Ihre Fragen und helfen Ihnen herauszufinden, welche unserer Dienstleistungen am besten zu Ihren Bedürfnissen passen.
Was passiert als nächstes?
Wir vereinbaren einen für Sie passenden Termin. 
Wir führen ein Entdeckungs- und Beratungsgespräch durch. 
Wir erarbeiten einen Vorschlag und eine Vorgehensweise.
Vereinbaren Sie eine kostenlose Beratung
Mit unseren Managed IT Services können Sie sich auf das Wesentliche konzentrieren
Sind Sie damit beschäftigt, IT-Brände zu beseitigen, anstatt sich auf Ihr Kerngeschäft zu konzentrieren? Wenn Ihre Technologie Ressourcen verbraucht, anstatt sie zu optimieren, kann Netsurit Sie wieder auf den richtigen Weg bringen. Ein professionell verwalteter Serviceanbieter kann Ihnen den entscheidenden Vorteil verschaffen: