Launch Your Leading-Edge Communication Platform
Miracuves offers 100% customizable Skype Clone, a white-label Messaging, video communication platform integrated with all the new-age features and functionalities.
Skype Clone is a communication on-demand Platform
Message on-demand to enable you to connect with people and groups to communicate.
Online messaging apps are increasing day by day. People are using chat apps for their day-to-day conversations. People use it for audio calls, video calls, text messages, sharing media, and whatnot. Due to such high use of these apps, they are always the first choice of businesses to connect with their audience.
A professionally developed Skype Clone can give you the decisive edge to:
Enhance Communication: A well-developed Skype Clone can offer advanced communication features, improving real-time interactions and collaboration.
Customized Solutions: Tailored to specific needs, the clone can provide unique functionalities that align with your business requirements.
Data Security: A professionally crafted clone can prioritize data privacy and encryption, ensuring secure conversations and information exchange.
Competitive Advantage: Utilizing a robust Skype Clone can set you apart by offering a reliable, feature-rich communication platform to your users.
Skype clone Script is an innovative open-source video communication solution for businesses that enables streamlined…
The Skype Clone is a rich telecommunications platform that enables video chat and voice calls between computers, laptops, tablets, mobile devices, smartwatches, and Xbox consoles, over the internet. This robust application provides instant messaging, and checking-up chat history allows incoming & outgoing calling facilities between Skype Clone and the other mobile/landline numbers. The features do not just end here.
Kommunikation

OnDemand

Platform
Being able to carry your web collaboration set up wherever you go is one of the most useful features of any Skype-like business. It gives you the liberty to attend meetings from anywhere, while you are at home, or in your car. It is also multi-platform compatible with iOS and Android devices, be it your desktop, tablet, or smartphone.
These Skype-like businesses usually support a bandwidth of up to 250 people for one web conferencing session. These include people who can dial in from anywhere in the world using any internet connection, webcam, VoIP, and audio set up to participate in a video web-conferencing presentation. The Skype Clone is one of the best examples of portability offerings for your business collaborations and team meetings.
Modernste Funktionen
that drive Skype Clone
The cutting-edge features that propel the Skype Clone include augmented reality filters, real-time language translation, blockchain-based security, virtual backgrounds, AI-powered noise cancellation, integration with productivity tools, and interactive live streaming.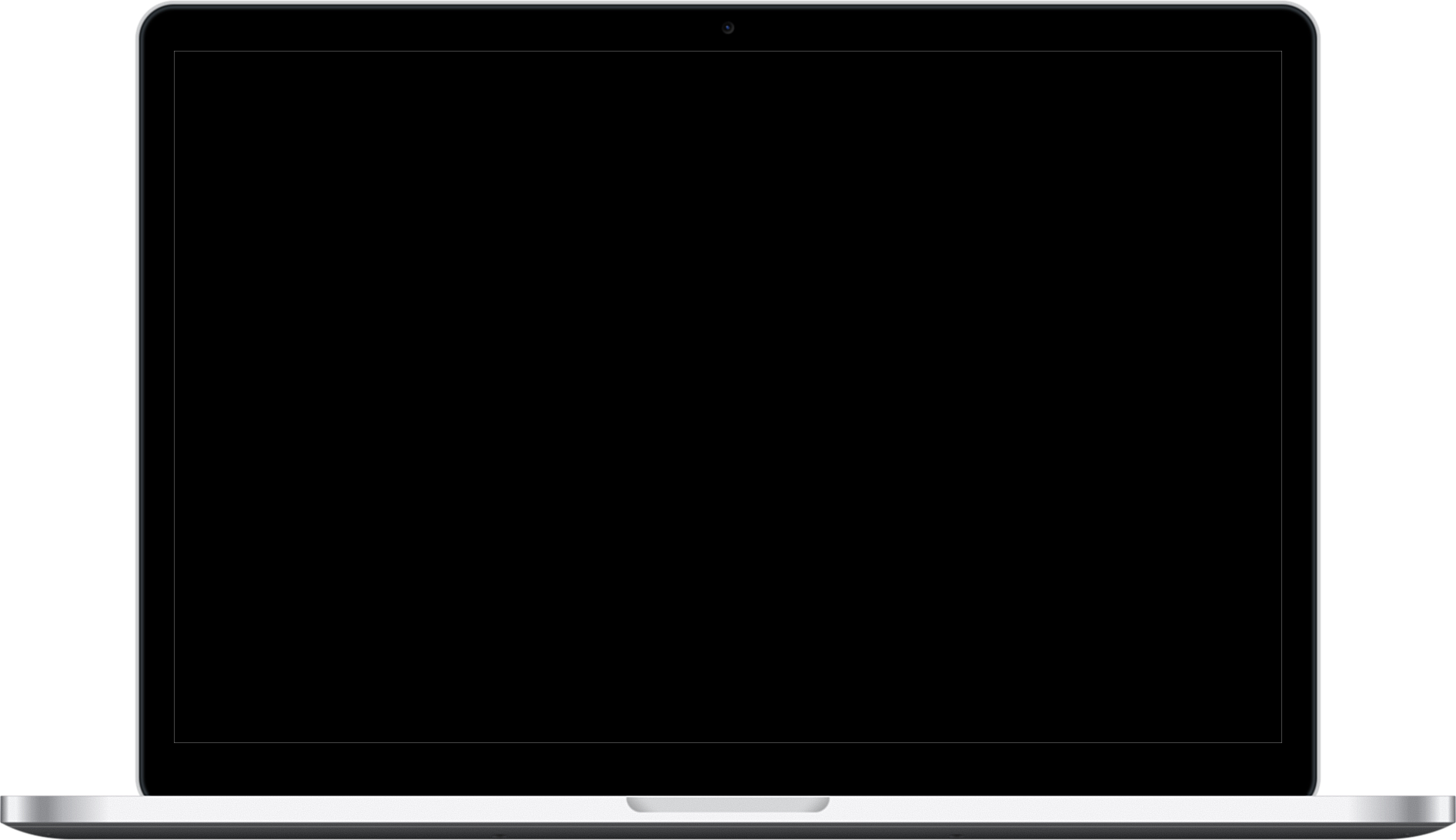 User Authentication: Secure user logins and registrations, maintaining account privacy.


Contact Management: Efficiently organize and manage contacts for easy communication.


Multi-platform Access: Seamlessly access the clone on web browsers across devices for convenience.


Message History: Keep track of past conversations and messages for reference.


Profile Customization: Personalize profiles with avatars, status updates, and user information.


Benachrichtigungen: Receive real-time alerts for messages, calls, and updates, ensuring prompt responses.
Benutzerverwaltung: Efficiently manage user accounts, permissions, and roles.


Analytics Dashboard: Monitor user engagement, call statistics, and other relevant data for insights.


Membership Plans: Administer subscription tiers, pricing, and features for monetization.


Content Moderation: Implement content filters and reporting mechanisms to maintain a safe environment.


Technical Support: Provide assistance to users, troubleshoot issues, and manage customer queries.


System Customization: Tailor the platform's appearance and functionalities to suit branding and business needs.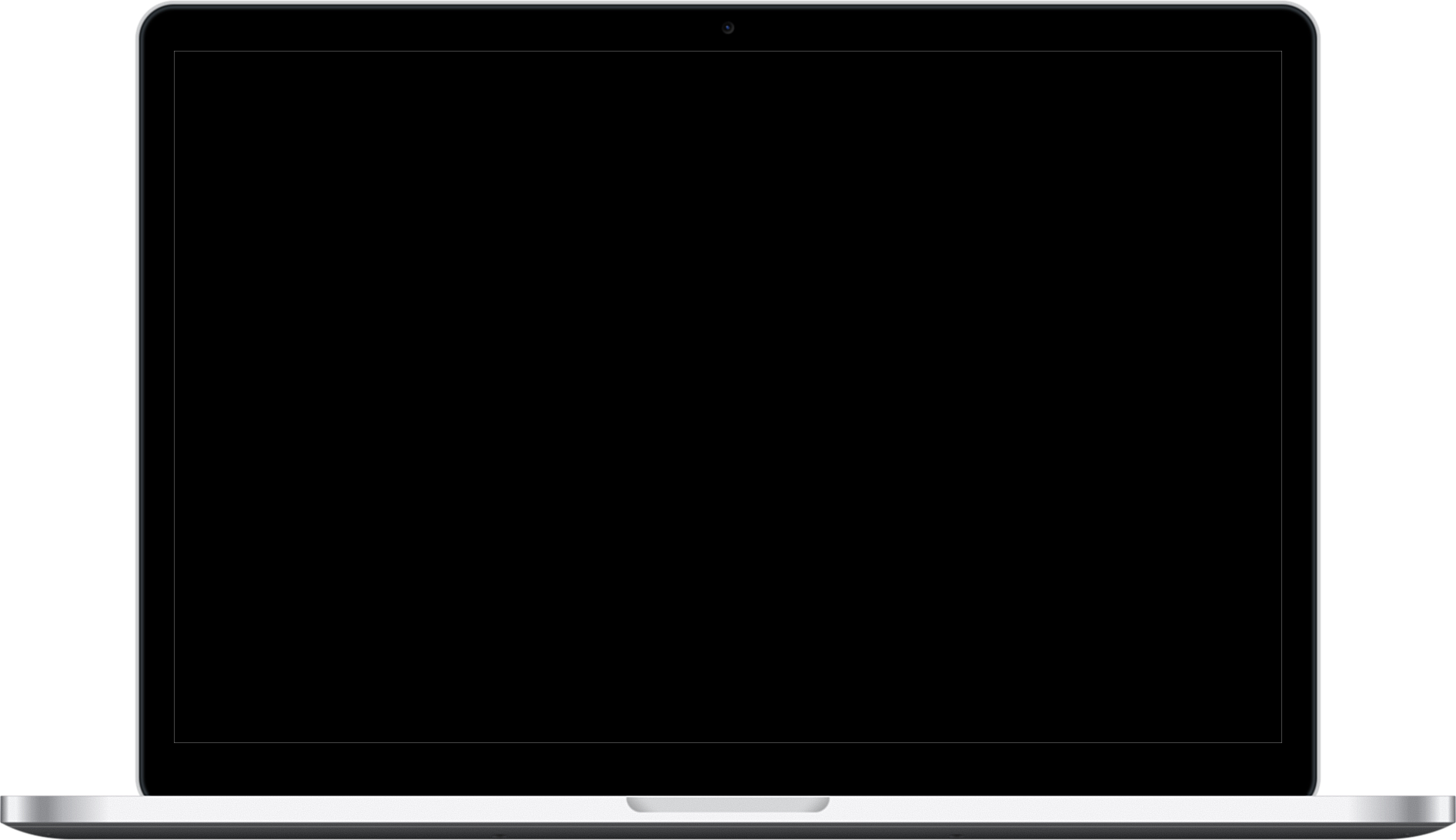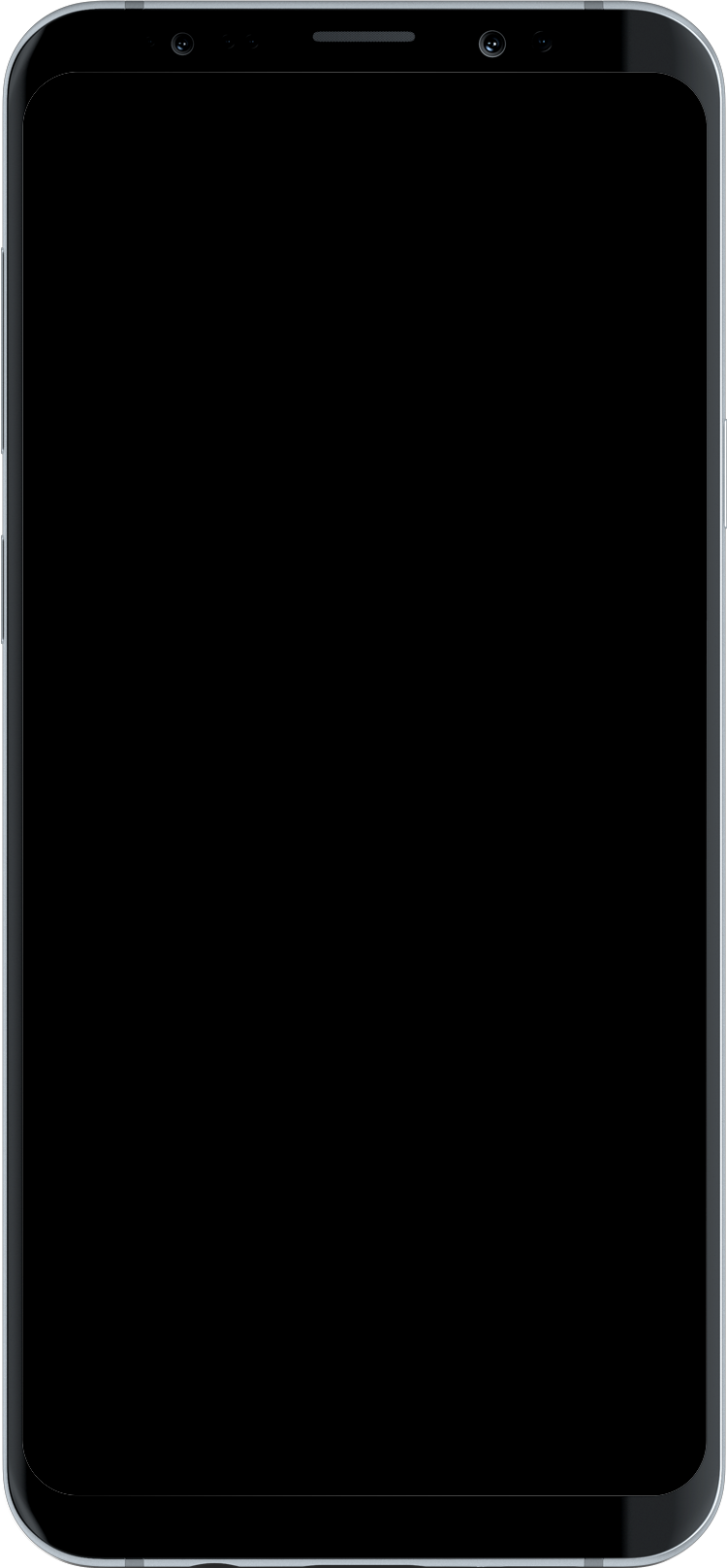 Mitteilungen: Deliver instant updates and alerts to users, enhancing user engagement.


Cross-Device Synchronization: Ensure seamless transitions between mobile and other platforms.


Video Calling: Facilitate high-quality video calls with options for screen sharing and camera switching.


Location Sharing: Enable users to share their location for easier coordination and meetups.


Offline Messaging: Allow users to send and receive messages even when offline, syncing when back online.


Gesture Controls: Implement intuitive gestures for easy navigation and control during calls and chats.
Bereit
Vorgefertigt und sofort verfügbar, was die Entwicklungszeit verkürzt und eine schnelle Implementierung ermöglicht.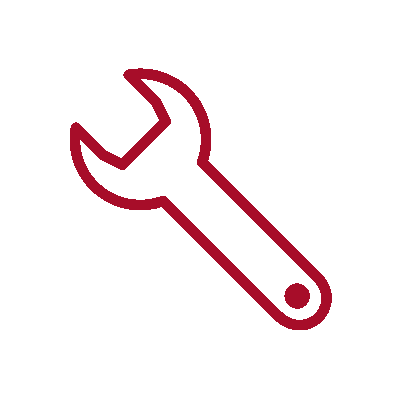 Satz
Konfiguriert für spezifische Anforderungen, wodurch der Bedarf an umfangreichen Anpassungen vor der Bereitstellung minimiert wird.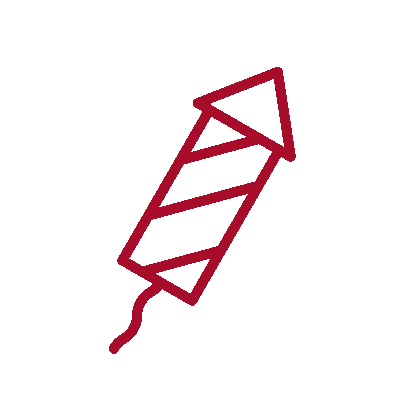 Gehen
Nach der Bereitstellung kann es schnell in bestehende Systeme integriert werden und ermöglicht so eine nahtlose Einführung.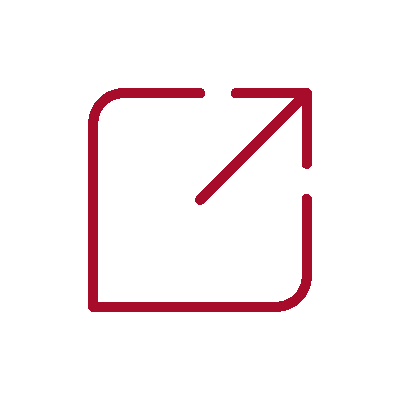 Jetzt
Unmittelbarer Zugang zu modernen Technologien, damit Unternehmen auf dem neuesten Stand und wettbewerbsfähig bleiben.
In
Kann an die bestehende Infrastruktur des Unternehmens angepasst werden und sorgt so für Kompatibilität und reibungslose Integration.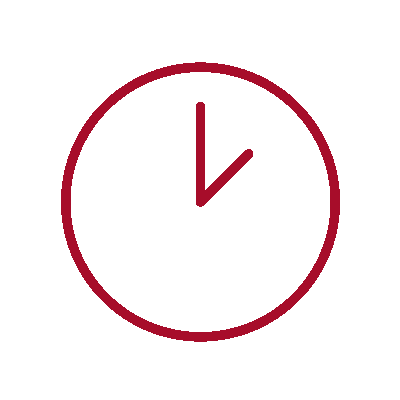 Zeit
Sparen Sie wertvolle Zeit, indem Sie spezifische Herausforderungen effizient angehen, sodass sich Teams auf ihre Kerngeschäftsaktivitäten konzentrieren können.
user@demo.com | Benutzer_321
admin@demo.com | Admin_$321
Benutzer Registration
New users create accounts with email/phone and password.
Profileinrichtung
Users customize profiles with photos, statuses, and contact information.
Adding Contacts
Users search and add contacts using usernames or emails.
Text Messaging
Users initiate text chats, sending and receiving messages in real time.
Audio/Video Calls
Users make audio or video calls, connecting with contacts instantly.
Screen Sharing
Users share screens during calls for collaborative presentations.
Benachrichtigungen
Users receive alerts for messages, calls, and other activities.
Settings & Preferences
Adjust app settings, manage notifications, and update preferences.
Kostenlose Bereitstellung
Wir führen das Rebranding Ihrer Website und Apps mit Ihrem Logo, Ihren Symbolen und Ihrem Farbschema durch und implementieren diese.
Quell- und Projektcodes
Wir stellen Ihnen zu Beginn vollständige Quellcodes und zum Zeitpunkt der endgültigen Lieferung vollständige Projektcodes zur Verfügung.
Apps-Veröffentlichung
Wir kümmern uns um die Veröffentlichung Ihrer Apps in beiden Stores auf Ihren Entwicklerkonten und sorgen für die Freigabe.
Support-Zeitleiste
Wir bieten 60 Tage technischen Bug-Support und 1 Jahr lang Produkte (falls vorhanden) in Form von SDK oder API ohne zusätzliche Kosten.
Web & Admin
Wir haben PHP mit Bootstrap Framework zusammen mit MYSQL und NodeJS verwendet, um es robust und flexibel zu machen.
Android Apps
Android-Apps werden nativ mit Java/Kotlin auf Android unter Verwendung der neuesten SDK-Implementierungen und Benutzeroberflächen erstellt.
iOS-Apps
IOS-Apps werden nativ mit Swift 4/5 auf Xcode unter Verwendung der neuesten SDK-Implementierungen und Benutzeroberflächen erstellt.
API-Major eines Drittanbieters
Google Full Map SDK, Social Logins, Twilio, Firebase, Zahlungsgateways, Google Translate und MTR.

100% Anpassbar


Wir bieten Anpassungsdienste an, um sicherzustellen, dass unsere Kunden genau die Features und Funktionalitäten erhalten, die sie für ihre Klonlösungsanforderungen benötigen.



Kostenloser technischer Support


Unser Expertenteam bietet unseren Kunden während des gesamten Entwicklungsprozesses und auch nach dem Start der Plattform kostenlosen technischen Support.



Kostenloser Bug-Support


Wir bieten unseren Kunden kostenlosen Bug-Support, um sicherzustellen, dass die Plattform reibungslos und ohne Probleme läuft.



Vollständiger Quellcode


Wir stellen sicher, dass Sie den vollständigen Besitz des Binance-Klons erhalten, indem wir Ihnen den vollständigen Quellcode anbieten.

Die kundenspezifische Entwicklung erfordert ein hohes Budget, aber unser vorgefertigtes Klonskript bietet zahlreiche Funktionen und einen kostenlosen Rebranding-Service zu einem günstigen Preis.
Warten ist langweilig, deshalb stellen wir Ihnen dieses sofort einsatzbereite Klonskript zur Verfügung, das vollständig an Ihre Bedürfnisse angepasst werden kann.
Wir verfügen über umfangreiche Erfahrung in der Entwicklung kryptowährungsbasierter Anwendungen, um Ihren Einsatz so leistungsfähig zu machen, dass er Ihr Krypto-Handelsgeschäft ankurbelt.

Wir wissen, wie ernst die Sicherheit in den aktuellen Zeiten von Datenschutzverletzungen ist. Aus diesem Grund haben wir unser Klonskript bereits mit strengen Sicherheitstests überprüft.
Im Rahmen unseres Engagements für die Bereitstellung einer umfassenden Lösung haben wir auch das Skript für eine höhere Geschwindigkeit optimiert, um sicherzustellen, dass Benutzer eine schnelle und effiziente Leistung erleben.
Durch die Kombination aller Schlüsselpunkte erreichen wir die Stufe einer effizient funktionierenden Lösung, die für jeden den richtigen Zweck und die richtigen Funktionen bietet.
You can easily connect with your peers in seconds. The
skype clone app
has made it an easy task to connect with loved ones. If you are looking to set up an online business, the skype clone app is the best suited for you. There are so many features available on the app that can turn your business to great heights.
Because of the popularity of such apps, we are here to create chat apps like skype to fulfill your needs for video chat apps. Nowadays many businesses are using video chat apps like skype to connect with their customers.
Many businesses are shifting to video chat app development for their needs. These apps help them to provide better services to others. These apps help them to build their business effectively. The skype clone app allows you to instantly communicate with others. All this has come true only because of apps like skype. It is a dynamic app that has many features for you.
Miracuves is a chat app development company that develops programs like skype.  Our developers are well versed to create a chat application in android as well as ios.
A Skype Clone typically includes a range of features that facilitate communication and collaboration. Here are some common features you might find:
Instant Messaging: Users can send and receive text messages in real-time, allowing quick communication.
Audio and Video Calls: Users can make voice and video calls to connect face-to-face or over a call.
Group Chats and Calls: Users can create and participate in group conversations and conference calls.
File Sharing: The ability to send and receive files, documents, images, and videos within chats.
Screen Sharing: Users can share their screens with others during calls, useful for presentations and collaborations.
Emojis and GIFs: Integration of emojis, stickers, and GIFs to add expressions and emotions to messages.
Status Updates: Users can set availability statuses to indicate whether they're online, busy, away, etc.
Contact List: A list of saved contacts for easy communication and organization.
Video Message Recording: Users can record and send short video messages to contacts.
Mitteilungen: Real-time alerts for messages, calls, and updates even when the app is closed.
Read Receipts: Indicates when a message has been read by the recipient.
End-to-End Encryption: Enhanced security with encrypted messages and calls for privacy.
Profile Customization: Users can personalize their profiles with photos, statuses, and other information.
User Blocking: Ability to block unwanted contacts or users.
Location Sharing: Users can share their real-time location with contacts.
Integration with Calendar: Syncing with users' calendars for scheduling and reminders.
Multi-Platform Support: Accessible on web browsers, desktop applications, and mobile apps.
Voice Messages: Record and send voice messages in addition to text.
Call Recording: Users can record calls for later reference or archiving.
Mehrsprachige Unterstützung: Language options for a global user base.
Custom Emoticons: Allow users to create and use custom emoticons.
Multi-Account Management: Users can manage multiple accounts from a single interface.
Membership Plans: Offer different subscription tiers with varying features and benefits.
Technical Support: Access to customer support for assistance and troubleshooting.
Analysen und Einblicke: Admin panel provides usage data and insights for monitoring and improvements.
Skype Clone 2023
Skype clone script is a well-defined document that contains everything about the app. From the blueprint to design, the skype clone script has every detail about it. The script is made for the purpose to understand the app in a better way.
It contains codes of some programs that are necessary to understand the working of an app. The skype clone script is a model for customers to understand the functionality of the app. The skype clone app can fulfill all your requirements to make a strong network across the world.
This app is all for those who wish for skype similar apps with quality features. With all these features of the skype clone app, you can use it for daily purposes.
There are many workflows in which the Skype clone app works. The most common workflow includes signing up for the account and then login into the account.
Users can sign up using their mobile number or their Gmail accounts. If users have already signed up, they can directly log in to their account. The skype clone app works on a primary protocol that is whisper protocol which means that all your data on the app is completely safe and end to end encrypted.
Our skype clone script has many features and integration that make the skype clone app stand out from other apps.
The White-Label Skype Clone Script Includes:
Main Website

Administrationsmenü

Benutzerbereich

PWA Apps
Skype-Klon is a Web Application offering Real-Time Communication with Video & Audio Communication, File Sharing, Screen Sharing, Whiteboard and Live P2P & Group Chat Messaging. Built using secure and scalable WebRTC, which is an open source framework to enable realtime communication of audio, video and data in Web and native apps. It enables users to communicate with others via Video & Audio Conference, Webinar, Podcast etc.
Here are some points which make Skype-Klon the Perfect Solution for your Audio & Video Conferencing needs.
Multiple Meeting Types
Scheduled & Instant Meetings
Contacts & Segments for Invitation
Audio, Video and Screen Sharing Options
Multiple Level of Meeting Configurations
Live Chat / Real Time Messaging
Real Time File Sharing
Multiple Authentication Option
Complete Users Management System
Whiteboard & Streaming
Publicly Accessible Meetings

Well, recent upgradations of the Skype App make it so simple to use. Also, it brings sophistication to watch the related content as per the need of a single individual. The tantalizing experience created by Skype has resulted in bringing it to one of the top-grossing apps in the US. Now, this exquisite piece of a new experience can inculcate a desire to develop an app like this on your own. We help you launch a video/audio streaming platform just like Youtube, Netflix, Spotify, Ted, Sound cloud, Skype, etc. Providing end to end solution with a high-quality performance featuring on the web, mobile and TV apps too. 
A Skype Clone can generate revenue through various monetization strategies. Here are some common revenue models:
Abonnementpläne: Offer different tiers of subscription plans with varying features and benefits. Premium plans might include higher quality video calls, more participants in group calls, enhanced security, and additional storage for files.

Freemium Model: Provide a basic version of the clone with essential features for free, while offering premium features and functionalities as paid upgrades. This encourages users to upgrade for an enhanced experience.

In-App Käufe: Allow users to purchase virtual goods, stickers, emojis, or premium themes to customize their communication experience.

Advertisement: Display targeted advertisements within the app. Ads can be shown during calls, in chat windows, or within the user interface.

Pay-per-Use Services: Offer premium services on a pay-per-use basis, such as higher quality video calls, international calling minutes, or advanced collaboration tools.

Data Storage Upgrades: Provide limited storage for files and messages in the free version and offer additional storage space as a paid option.

White-Labeling: Allow businesses to customize and rebrand the clone for their own communication needs, generating revenue through licensing fees.

Enterprise Solutions: Offer specialized communication solutions tailored to businesses, charging a fee for advanced features, customization, and technical support.

Affiliate-Partnerschaften: Collaborate with other services or platforms for cross-promotion or integration, earning a commission for referrals or partnerships.

API-Zugriff: Charge third-party developers for access to your clone's API, allowing them to integrate its communication features into their own applications.

Premium Features: Introduce unique and advanced features, such as virtual reality communication, smart AI assistants, or real-time language translation, and offer them as premium upgrades.

Data Analytics and Insights: Provide businesses with insights and analytics about their communication patterns, charging a fee for access to these data-driven insights.
Choosing the right revenue model depends on your target audience, the value your clone provides, and the competitive landscape. It's often beneficial to offer a mix of models to cater to different user segments and maximize revenue potential.
Certainly, here are some advanced features that can be included in a Skype Clone to enhance its functionality and user experience:
Augmented Reality Filters: Integrate AR filters and effects for video calls, allowing users to have fun and creative interactions during their conversations.

Real-time Language Translation: Implement automatic language translation for chats and calls, breaking down language barriers and enabling global communication.

Blockchain-based Security: Enhance data security and user privacy through blockchain technology, ensuring encrypted communication and safeguarding user identities.

Virtual Backgrounds: Offer the option to set virtual backgrounds during video calls, providing privacy and professional aesthetics while eliminating the need for physical backgrounds.

AI-Powered Noise Cancellation: Utilize artificial intelligence to cancel background noise during calls, ensuring clear and focused communication.

Integration with Productivity Tools: Integrate with popular productivity apps such as calendars, task managers, and file-sharing platforms, streamlining collaboration and communication.

Interactive Live Streaming: Allow users to broadcast live videos to a broader audience while engaging with viewers in real-time through comments, reactions, and interactive features.

Advanced Screen Sharing: Enable collaborative screen sharing with annotation tools, drawing capabilities, and synchronized document editing during presentations.

Advanced Security Measures: Implement biometric authentication, two-factor authentication, and secure end-to-end encryption to ensure the highest level of user data protection.

Multi-device Synchronization: Enable seamless synchronization of messages, calls, and other activities across different devices, ensuring continuity and flexibility.

Smart Notifications: Introduce intelligent notifications that prioritize and categorize messages based on user behavior, improving the user's overall communication experience.

Intelligent Chatbots: Incorporate AI-powered chatbots to assist users in finding information, scheduling appointments, and initiating calls, enhancing user engagement.

Webinar Hosting: Offer advanced features for hosting webinars, including audience interaction tools, registration management, and analytics.

Customizable Themes and Layouts: Allow users to personalize the app's interface by choosing from various themes, layouts, and color schemes.

Advanced Call Analytics: Provide users with detailed call analytics, including call quality metrics, duration, and participant engagement, aiding in performance assessment.
These advanced features can set your Skype Clone apart, offering users a richer and more dynamic communication experience while catering to diverse needs and preferences.
The future prospects for a Skype Clone remain promising, as communication technology continues to evolve. Here are some potential avenues of growth:
Remote Work and Collaboration: With the rise of remote work and distributed teams, the demand for efficient communication tools like Skype Clones will likely continue to increase, enabling seamless collaboration across geographic boundaries.

Virtual Reality Communication: Integration of virtual reality (VR) features could transform the way people interact, allowing users to have more immersive and lifelike conversations, meetings, and experiences.

Artificial Intelligence: Incorporating AI-driven features such as advanced language translation, sentiment analysis, and predictive responses could enhance user engagement and productivity.

Enhanced Security: As data privacy concerns grow, Skype Clones that offer robust security measures, including end-to-end encryption and blockchain-based authentication, could gain a competitive edge.

Internet of Things (IoT) Integration: Integration with IoT devices could enable users to initiate calls, messages, and presentations through voice commands, offering a more seamless and integrated communication experience.

Healthcare and Telemedicine: The healthcare industry could benefit from Skype Clones by facilitating secure telehealth consultations, remote patient monitoring, and medical collaboration.

Education and E-Learning: Online education could utilize Skype Clones for interactive virtual classrooms, real-time collaboration on assignments, and remote tutoring.

E-Commerce Integration: Integration with e-commerce platforms could enable businesses to provide customer support through video calls, enhancing the shopping experience.

Multilingual Communication: Further advancements in language translation technology could foster global communication by breaking down language barriers.

Emphasis on Accessibility: Future Skype Clones might focus on providing accessibility features for differently abled users, ensuring that communication is inclusive for all.

Energy Efficiency and Sustainability: Developing energy-efficient communication protocols and technologies could align with growing sustainability trends.

Hybrid Work Solutions: As hybrid work models become more prevalent, Skype Clones could evolve to offer features tailored to both in-office and remote collaboration.

Personalization and AI Insights: AI-driven insights could offer users valuable data about their communication patterns, helping them improve efficiency and effectiveness.

5G Integration: As 5G networks become more widespread, Skype Clones could leverage the enhanced speed and bandwidth for even higher-quality audio and video communication.

Privacy-Centric Features: Incorporating features that allow users more control over their data, privacy settings, and content sharing could attract users concerned about data privacy.
The key to capitalizing on these prospects is continuous innovation, adapting to user needs, and staying ahead of technological trends in the ever-evolving communication landscape.
What is a Skype Clone, and how does it work?
A Skype Clone is a communication platform that offers features similar to Skype. It allows users to send messages, make audio and video calls, share files, and collaborate in real time. Users create accounts, add contacts, and use the platform's tools to connect with others.
Is my communication secure on the Skype Clone?
Yes, we prioritize your security. Our platform employs end-to-end encryption to ensure that your messages and calls are private and protected from unauthorized access.
Can I use the Skype Clone on different devices?
Absolutely, our Skype Clone is designed for multi-device usage. You can access it through web browsers, desktop applications, and mobile apps, ensuring seamless communication wherever you are.
What makes the Skype Clone stand out from other communication apps?
Our Skype Clone stands out due to its cutting-edge features, including AI-powered noise cancellation, real-time language translation, augmented reality filters, and blockchain-based security. These innovations enhance your communication experience.
Are there different subscription plans available?
Yes, we offer various subscription plans to cater to different needs. Our plans range from basic free versions to premium tiers that include advanced features, more participants in group calls, additional storage, and priority support.
Can I integrate the Skype Clone with other apps or services I use?
Certainly, our platform supports integration with productivity tools, calendars, and other applications. This allows you to streamline your workflow and collaborate more efficiently with others.
Arbeiten Sie mit uns für eine umfassende IT-Entwicklung zusammen
Gerne beantworten wir Ihre Fragen und helfen Ihnen herauszufinden, welche unserer Dienstleistungen am besten zu Ihren Bedürfnissen passen.
Was passiert als nächstes?
Wir vereinbaren einen für Sie passenden Termin. 
Wir führen ein Entdeckungs- und Beratungsgespräch durch. 
Wir erarbeiten einen Vorschlag und eine Vorgehensweise.
Vereinbaren Sie eine kostenlose Beratung
Mit unseren Managed IT Services können Sie sich auf das Wesentliche konzentrieren
Sind Sie damit beschäftigt, IT-Brände zu beseitigen, anstatt sich auf Ihr Kerngeschäft zu konzentrieren? Wenn Ihre Technologie Ressourcen verbraucht, anstatt sie zu optimieren, kann Netsurit Sie wieder auf den richtigen Weg bringen. Ein professionell verwalteter Serviceanbieter kann Ihnen den entscheidenden Vorteil verschaffen: