Launch Your Leading-Edge Short Videos Platform
Miracuves offers 100% customizable Tiktok Clone, a white-label Short videos platform
integriert mit allen Features und Funktionalitäten des neuen Zeitalters.
TikTok Clone is a short video-sharing platform popular among all age groups.
It's a Social App with Short Video Creation and publishing, Monetizing, Fan Following & lot more.
Build your own short video-sharing platform leveraging our powerful TikTok Clone to encourage a wide audience. Our features like video filters, social network sharing options, and more help deliver exceptional user experiences.
A professionally developed TikTok Clone can give you the decisive edge to:
Capture Trendy Audiences: A well-developed TikTok clone can attract users who are drawn to the latest trends and content formats, helping you tap into a highly engaged audience.

Enhance User Engagement: With features inspired by TikTok's success, your clone can offer interactive and entertaining elements, boosting user engagement and retention.

Monetization Opportunities: A professionally crafted clone can provide avenues for advertising, in-app purchases, and partnerships, allowing you to generate revenue from the platform's popularity.

Quick Market Entry: Utilizing a TikTok clone can expedite your entry into the social media market, as the platform's familiarity can attract users and content creators more rapidly.
TikTok Clone Script – Redefine the rules of entertainment over social networks by building your own…
In a global landscape where TikTok faces increasing government scrutiny over privacy concerns, there's a burgeoning market for meticulously developed clone apps to meet the demand. Our cutting-edge TikTok clone, positioned as the foremost alternative, equips you with a comprehensive toolkit to seize this opportune moment and thrive in the void left behind.
Miracuves's TikTok clone stands ready to revolutionize the short video platform landscape. With TikTok facing mounting challenges, our clone steps in as a transformative force, redefining how users engage with bite-sized content. Seamlessly emulating the user-favorite features of TikTok, our clone introduces an immersive news feed that ensures a steady stream of captivating videos, while also enabling users to select from an extensive library of songs and audio snippets, infusing their videos with a personalized touch of creativity. What truly sets Miracuves's clone apart is its commitment to privacy and security, addressing the concerns that have plagued TikTok. Users can confidently explore and contribute to the world of short videos without compromising their data.
By capitalizing on this pivotal moment, Miracuves's TikTok clone opens doors for businesses and creators to tap into a market ripe for innovation. Our state-of-the-art monetization options empower content creators to turn their passion into profit, while advertisers find a fresh avenue to engage audiences through interactive campaigns. With a user-centric approach and a dedication to fostering a vibrant community, our TikTok clone is poised to disrupt the status quo and lead the charge in shaping the future of short-form video entertainment.
Modernste Funktionen
die Binance Clone antreiben
This innovative TikTok clone introduces a spectrum of cutting-edge features that redefine short video engagement. Leveraging AI-driven recommendations, users enjoy a tailored content feed, while real-time filters and interactive AR elements enhance their creative expression. Engaging gamification, challenges, and robust privacy controls ensure immersive yet secure experiences.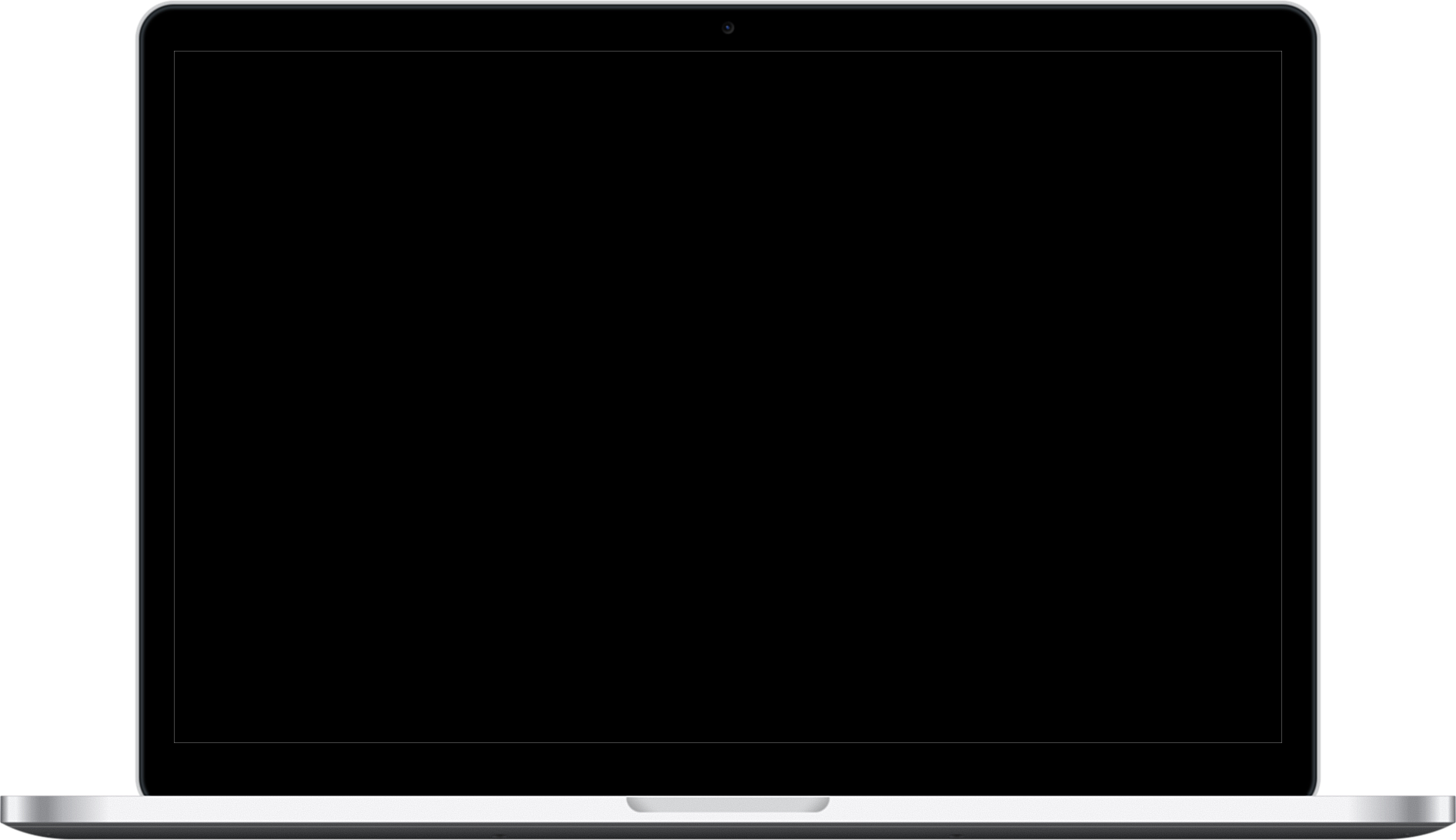 Profile Customization: Users can personalize their profiles with bios, profile pictures, and linked social media accounts for a unique identity.

Video Creation Tools: A range of creative tools, such as filters, effects, and video editing features, empower users to craft captivating videos.

Social Interactions: Users can follow, like, comment on, and share videos, fostering a vibrant community and social engagement.

Discovery & Trending: A user-friendly interface offers easy discovery of trending content, hashtags, and challenges, enhancing user exploration.

Private Messaging: Integrated messaging functionality allows users to communicate privately, share videos, and collaborate on content.

Analytics Dashboard: Users access insights into video performance, followers, and engagement metrics to refine their content strategy.
Content Moderation: The admin panel provides tools to monitor and moderate user-generated content, ensuring compliance with community guidelines.

Benutzerverwaltung: Efficiently manage user accounts, handle reports, and address user-related issues through a comprehensive admin interface.

Monetization Control: Admins can set up and manage monetization strategies, ad placements, and virtual goods for revenue generation.

Analytics & Reporting: Robust analytics tools offer insights into platform usage, user behavior, and content performance, aiding strategic decisions.

Security & Privacy: Admins can implement stringent security measures, data protection protocols, and privacy controls to safeguard user information.

Customization Options: The admin panel enables customization of platform appearance, content categories, trending algorithms, and promotional features.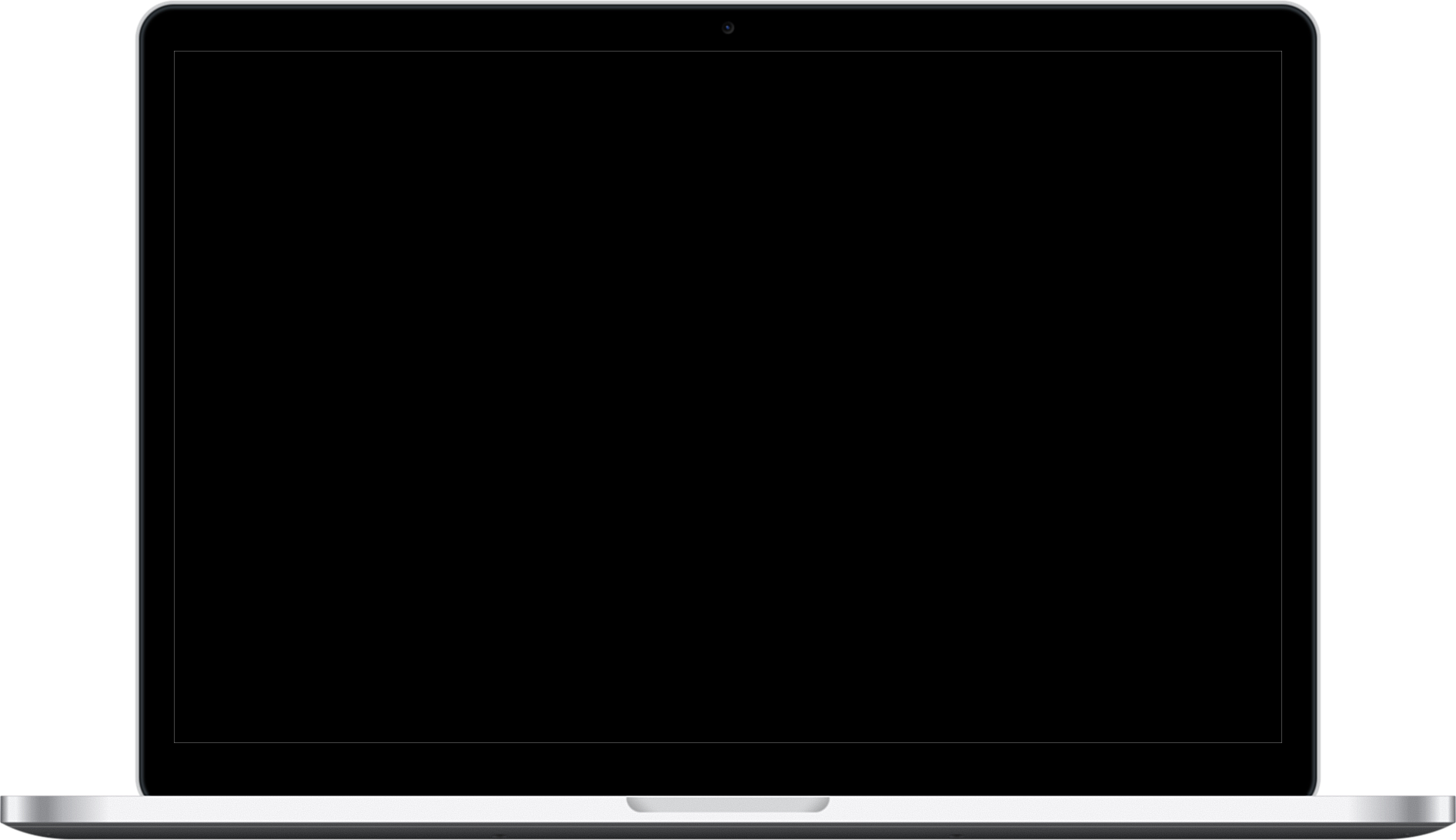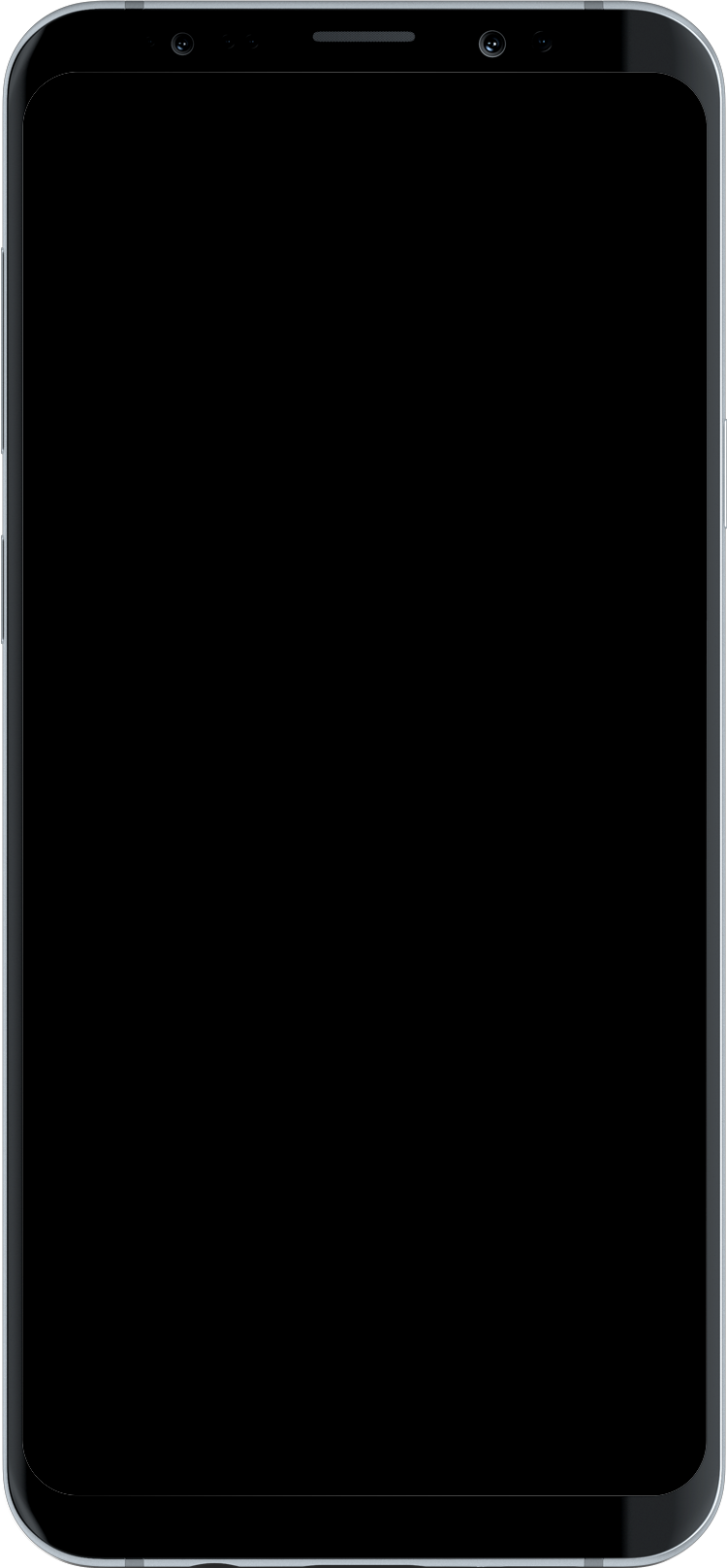 Seamless Video Recording: The mobile app offers a user-friendly video recording interface with real-time effects and filters for on-the-go content creation.

Song/Audio Integration: Users can seamlessly select from a vast library of songs and audio clips to enhance their videos.

Mitteilungen: Users receive real-time notifications for likes, comments, new followers, and trending challenges, ensuring constant engagement.

Location-Based Content: The app can leverage geolocation to provide users with location-specific content and trends, enhancing relevancy.

Cross-Platform Sharing: Integrated sharing options enable users to share their videos on various social media platforms, increasing content reach.

Gesture-Based Navigation: Intuitive swipe gestures facilitate seamless navigation through the app, enhancing user experience and engagement.
Bereit
Vorgefertigt und sofort verfügbar, was die Entwicklungszeit verkürzt und eine schnelle Implementierung ermöglicht.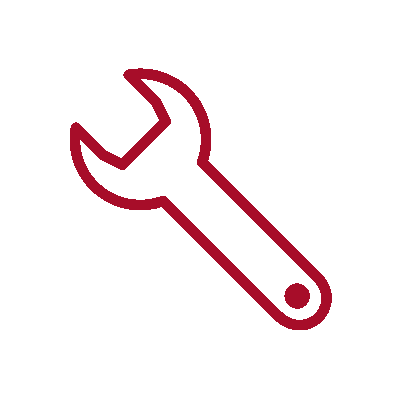 Satz
Konfiguriert für spezifische Anforderungen, wodurch der Bedarf an umfangreichen Anpassungen vor der Bereitstellung minimiert wird.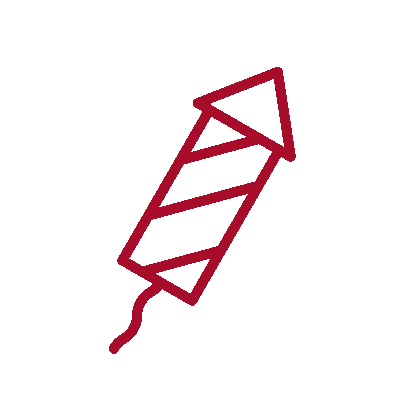 Gehen
Nach der Bereitstellung kann es schnell in bestehende Systeme integriert werden und ermöglicht so eine nahtlose Einführung.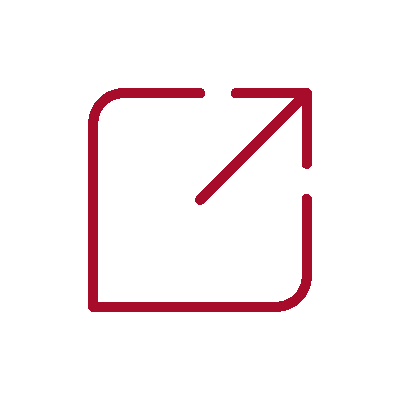 Jetzt
Unmittelbarer Zugang zu modernen Technologien, damit Unternehmen auf dem neuesten Stand und wettbewerbsfähig bleiben.
In
Kann an die bestehende Infrastruktur des Unternehmens angepasst werden und sorgt so für Kompatibilität und reibungslose Integration.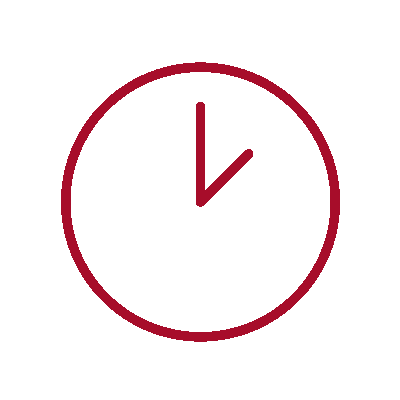 Zeit
Sparen Sie wertvolle Zeit, indem Sie spezifische Herausforderungen effizient angehen, sodass sich Teams auf ihre Kerngeschäftsaktivitäten konzentrieren können.
admin@demo.com | Admin_$321
Registration/Login
Users sign up or log in to the TikTok clone app using their email or social media accounts.
Home Feed
Users are directed to the dynamic home feed displaying a stream of short videos from creators they follow and trends they might enjoy.
Video Exploration
Users scroll through videos, tapping on content that piques their interest to watch and engage with.
Video Interaction
While watching videos, users can like, comment, and share videos, as well as follow creators they enjoy.
Video Creation
Users click on the "Create" button to record their own videos, applying effects, filters, and adding music.
Video Editing
After recording, users can edit their videos further, trimming, adding captions, and enhancing with stickers.
Posting & Sharing
Once satisfied, users post their videos to their profile, with the option to share on other social media platforms.
Benachrichtigungen
Users receive notifications for new followers, likes, comments, and trending challenges to maintain engagement.
Kostenlose Bereitstellung
Wir führen das Rebranding Ihrer Website und Apps mit Ihrem Logo, Ihren Symbolen und Ihrem Farbschema durch und implementieren diese.
Quell- und Projektcodes
Wir stellen Ihnen zu Beginn vollständige Quellcodes und zum Zeitpunkt der endgültigen Lieferung vollständige Projektcodes zur Verfügung.
Apps-Veröffentlichung
Wir kümmern uns um die Veröffentlichung Ihrer Apps in beiden Stores auf Ihren Entwicklerkonten und sorgen für die Freigabe.
Support-Zeitleiste
Wir bieten 60 Tage technischen Bug-Support und 1 Jahr lang Produkte (falls vorhanden) in Form von SDK oder API ohne zusätzliche Kosten.
Web & Admin
Wir haben PHP mit Bootstrap Framework zusammen mit MYSQL und NodeJS verwendet, um es robust und flexibel zu machen.
Android Apps
Android-Apps werden nativ mit Java/Kotlin auf Android unter Verwendung der neuesten SDK-Implementierungen und Benutzeroberflächen erstellt.
iOS-Apps
IOS-Apps werden nativ mit Swift 4/5 auf Xcode unter Verwendung der neuesten SDK-Implementierungen und Benutzeroberflächen erstellt.
API-Major eines Drittanbieters
Google Full Map SDK, Social Logins, Twilio, Firebase, Zahlungsgateways, Google Translate und MTR.

Augmented Reality Commerce
Integrate AR technology that allows users to virtually try on products featured in videos, creating a seamless shopping experience directly from the platform.
$900
Translation & Captioning
Implement real-time language translation for comments and captions, enabling a global user base to engage and understand content across languages.
$1200
Dynamic Video Challenges
Introduce AI-powered challenges that adapt to user preferences, generating personalized video prompts and encouraging diverse and creative content.
$960
Interactive Live Polling
Enable creators to engage with their audience in real-time by incorporating interactive polls within their videos, enhancing user interaction and participation.
$1200
100% Anpassbar


Wir bieten Anpassungsdienste an, um sicherzustellen, dass unsere Kunden genau die Features und Funktionalitäten erhalten, die sie für ihre Klonlösungsanforderungen benötigen.



Kostenloser technischer Support


Unser Expertenteam bietet unseren Kunden während des gesamten Entwicklungsprozesses und auch nach dem Start der Plattform kostenlosen technischen Support.



Kostenloser Bug-Support


Wir bieten unseren Kunden kostenlosen Bug-Support, um sicherzustellen, dass die Plattform reibungslos und ohne Probleme läuft.



Vollständiger Quellcode


Wir stellen sicher, dass Sie den vollständigen Besitz des Binance-Klons erhalten, indem wir Ihnen den vollständigen Quellcode anbieten.

Die kundenspezifische Entwicklung erfordert ein hohes Budget, aber unser vorgefertigtes Klonskript bietet zahlreiche Funktionen und einen kostenlosen Rebranding-Service zu einem günstigen Preis.
Warten ist langweilig, deshalb stellen wir Ihnen dieses sofort einsatzbereite Klonskript zur Verfügung, das vollständig an Ihre Bedürfnisse angepasst werden kann.
Wir verfügen über umfangreiche Erfahrung in der Entwicklung kryptowährungsbasierter Anwendungen, um Ihren Einsatz so leistungsfähig zu machen, dass er Ihr Krypto-Handelsgeschäft ankurbelt.

Wir wissen, wie ernst die Sicherheit in den aktuellen Zeiten von Datenschutzverletzungen ist. Aus diesem Grund haben wir unser Klonskript bereits mit strengen Sicherheitstests überprüft.
Im Rahmen unseres Engagements für die Bereitstellung einer umfassenden Lösung haben wir auch das Skript für eine höhere Geschwindigkeit optimiert, um sicherzustellen, dass Benutzer eine schnelle und effiziente Leistung erleben.
Durch die Kombination aller Schlüsselpunkte erreichen wir die Stufe einer effizient funktionierenden Lösung, die für jeden den richtigen Zweck und die richtigen Funktionen bietet.
As we all know, Tik Tok is one of the most well-known social media video recording apps accessible, having quickly surpassed Facebook, WhatsApp, and other similar apps.
The intriguing concept of allowing individuals to record themselves with gestures to a variety of songs or music pieces playing in the background is the main cause behind TikTok's success.
As a result of its popularity, the mobile app market has been flooded with Tik Tok clone apps from a variety of software businesses.
Our Tik Tok Clone system is a fully functional clone program that is ready to use with your branding and can be customized to meet your specific business needs.
TikTok is one of the world's leading entertainment and music streaming mobile apps developed by Byte Dance headquartered in China for both the Android and iOS platforms. The company has the intention to create a platform that allows the user to capture and present their creative video making sense to the world. The users
can create a video about daily lifestyles, knowledge, and memories that can be uploaded to showcase their creativity directly from their smartphones.
Benutzerprofil: Users can create and customize their profiles with profile pictures, bios, and links to other social media accounts.

Video Creation: Users can record short videos using the app's camera, with options for adding music, effects, and filters.

Music & Audio Library: Access to a wide range of licensed music tracks and audio snippets that users can incorporate into their videos.

News Feed: A dynamic feed that displays a curated selection of videos based on user preferences and trending content.

Likes, Comments & Shares: Users can engage with videos by liking, commenting, and sharing them, fostering social interactions.

Hashtags & Challenges: Users can participate in trending challenges, discover popular hashtags, and create their own challenges.

Follow & Followers: Users can follow other users, and in turn, gain followers, building a community around their content.

Discovery Page: A page dedicated to exploring trending content, discovering new creators, and finding popular challenges.

Direct Messaging: Private messaging functionality that allows users to communicate, share videos, and collaborate with other users.

Video Editing Tools: Tools for editing videos, including trimming, adding captions, stickers, and effects.

Geolocation Tags: Users can add location tags to their videos, allowing viewers to see where the video was created.

Live Streaming: Live video broadcasting where users can engage with their audience in real-time.

Monetization: Options for creators to monetize their content through in-app ads, sponsored content, and virtual gifts from viewers.

Analytics Dashboard: Creators can access insights into video performance, follower growth, and engagement metrics.

Privacy Controls: Settings to control who can view, comment on, and interact with their videos, enhancing user privacy.

Cross-Platform Sharing: Integration with other social media platforms to easily share TikTok clone videos.

Reporting & Moderation: Reporting mechanisms for users to flag inappropriate content, and moderation tools for administrators to manage content.

Anpassung: Options for users to personalize their feed based on preferences, languages, and interests.

Mitteilungen: Real-time notifications for likes, comments, followers, and engagement on their videos.

Mehrsprachige Unterstützung: Language options and translation features to cater to a diverse user base.
Tiktok-Klon
As we all know, Tik Tok is one of the world's best known social media video recording apps available, that overcame Facebook, WhatsApp, and other apps in a rather relatively short period of time.
The primary reason for TikTok's success is its intriguing concept of allowing people to record themselves with gestures to a selection of songs or music pieces played in the background. Due to its success, the mobile applications market has been swamped with various software companies providing TikTok-Klon applications.
Our Tik Tok Clone system is a complete ready-made clone app that is ready to launch with your labeling and can be altered with infinite modifications as per your company requirements.
Top Functions are:
High-speed image capturing
Video sharing capabilities across numerous platforms
An extensive list of filters and effects
Music video broadcasting features
Well-crafted music libraries
Screen share with multiple users
The White-Label TikTok Clone Script Includes:
Admin Web Panel
Admin-Dashboard
Android App for Users
iOS App App for Users
Make an unforgettable impact straight away in the market with our cutting-edge TikTok
clone package
. Our package covers all the segments and is the perfect choice for TikTok clone app development.
Plan and put your hard-earned money in app development for once might sound risky and impulsive. To calm your doubts, we have listed down benefits so that you don't miss out on capitalizing on this opportunity!
Über 500 Millionen Nutzer weltweit
Mehr als 33 Millionen Downloads
More magnanimous margin for profits
Eine perfekte App für jede Altersgruppe
Vollständig anpassbare Ergebnisse
Real, raw video sharing community

Die Zukunft sieht für Social-Media-Apps vielversprechend aus, insbesondere für solche mit der Möglichkeit, Live-Inhalte zu übertragen. Mit zunehmendem Internetzugang und sinkenden Smartphone-Preisen wächst der Markt jedes Jahr exponentiell. Wir haben die TikTok Clone-App so entwickelt, dass sie hoch skalierbar ist, um mit den neuesten Entwicklungen in diesem Bereich Schritt zu halten.
A TikTok clone can generate revenue through various monetization strategies:
In-App Advertisements: Display ads within the app, such as banner ads, interstitial ads, or native ads, allowing advertisers to reach a large user base.

Promoted Content: Offer brands and businesses the opportunity to create sponsored videos or challenges, enabling them to engage directly with users.

Virtual Gifts & Purchases: Introduce virtual gifts that users can buy and send to content creators during live streams or as a form of appreciation.

Premium Features: Provide users the option to subscribe to premium plans offering exclusive features like ad-free browsing, enhanced analytics, or early access to new features.

Paid Challenges: Organize special challenges that users can participate in for a fee, with the chance to win prizes or rewards.

Subscription Models: Introduce tiered subscription models with varying benefits, such as access to premium content, badges, and exclusive features.

Merchandise Sales: Allow creators to sell branded merchandise directly through the app, earning a portion of the sales.

Tipping and Donations: Enable users to tip or donate to their favorite creators, showing support and appreciation.

Datenanalysedienste: Offer data insights and analytics tools to businesses and creators for a fee, helping them understand user behavior and trends.

Paid Filters and Effects: Provide advanced filters, effects, and editing tools as paid add-ons for users who want to enhance their videos.

Premium Music Library: Offer a premium selection of music tracks and audio snippets that users can access for a fee.

E-Commerce-Integration: Partner with e-commerce platforms to allow users to make purchases directly from videos, earning a commission on sales.

Affiliate Marketing: Collaborate with brands and businesses for affiliate marketing campaigns, earning a commission on sales generated through the app.

Sponsored Hashtags: Brands can pay to create and promote their own hashtags, increasing visibility and engagement.

Special Events & Partnerships: Organize special events, contests, or partnerships with brands that users can participate in for a fee or reward.
Remember that the success of the revenue model depends on user engagement, the quality of content, and the value offered to both users and advertisers. It's important to find a balance that keeps users engaged while generating sustainable revenue.
Advanced features for a TikTok clone can set it apart from the competition and offer unique user experiences:
AI-Powered Video Recommendations: Implement AI algorithms that analyze user preferences and behavior to suggest personalized video content, enhancing user engagement.

Interactive AR Filters: Integrate advanced augmented reality filters that respond to user gestures and movements, enabling immersive interactions within videos.

Video Remixing: Allow users to remix existing videos, encouraging collaboration and creative reinterpretation of popular content.

Multi-Clip Editing: Enable users to seamlessly combine multiple clips into a single video, creating more intricate and dynamic storytelling.

Video Stabilization: Incorporate AI-driven video stabilization to enhance video quality and reduce shakiness in user-generated content.

Dynamic Duets and Collaborations: Offer a feature where users can collaborate with others by recording duet videos side by side, fostering unique content partnerships.

360-Degree Videos: Support the creation and playback of 360-degree videos, providing an immersive viewing experience for users.

Voice Recognition Captions: Introduce voice recognition technology to automatically generate captions for videos, improving accessibility and engagement.

Custom AR Effects Creation: Allow users to design their own augmented reality effects, encouraging innovation and personalization of content.

Interactive Polls & Quizzes: Enable creators to add interactive polls, quizzes, and questions directly into their videos to engage viewers.

Offline Viewing: Allow users to download videos for offline viewing, enhancing user convenience and access in low connectivity areas.

Advanced Analytics Dashboard: Provide creators with in-depth analytics, including audience demographics, viewer retention, and engagement metrics.

Language Translation: Implement real-time language translation for video captions and comments, fostering global interactions.

AI-Based Video Editing: Offer AI-driven video editing suggestions that streamline the editing process and enhance video quality.

AI-Generated Captions: Use AI to automatically generate accurate captions for videos, aiding accessibility and content discovery.

Live Commerce Integration: Combine live streaming with e-commerce, enabling users to purchase products showcased in live videos directly.

Instant AR Try-On: Integrate instant virtual try-on capabilities for fashion and beauty products, allowing users to visualize items before purchasing.

Advanced Hashtag Challenges: Create more complex and interactive hashtag challenges that involve multiple tasks and interactions.

Intelligent Content Moderation: Utilize AI-driven content moderation tools to automatically detect and filter out inappropriate or offensive content.

Enhanced Data Privacy: Implement advanced data protection measures, including end-to-end encryption and user-controlled data sharing.
Incorporating these advanced features can elevate your TikTok clone to provide a more engaging, interactive, and innovative user experience.
The future prospects for a TikTok clone are promising, driven by evolving trends and technological advancements:
Globale Ausbreitung: As digital adoption increases worldwide, a TikTok clone has the potential to tap into new markets and reach a diverse user base.

Short-Form Video Dominance: Short-form video content continues to be a preferred mode of communication, offering ample opportunities for growth and engagement.

AR- und VR-Integration: With the rise of augmented and virtual reality, integrating immersive AR and VR experiences into the clone could attract users seeking innovative content.

E-Commerce Integration: Seamless integration of e-commerce features, including in-video shopping and product discovery, can create new revenue streams.

Personalization & AI: Further integration of AI-driven algorithms for personalized content recommendations and user experiences can enhance engagement.

Live Streaming Evolution: Enhanced live streaming experiences, interactive Q&A sessions, and virtual events can strengthen community engagement.

Niche Communities: The clone can cater to specific interests and niche communities, fostering deeper connections and specialized content.

Content Monetization: Advanced monetization options, like exclusive subscriptions, premium content, and pay-per-view events, can empower creators.

Environmental & Social Responsibility: Integrating features that promote sustainability and social responsibility can align with evolving user values.

Plattformübergreifende Integration: Enhancing cross-platform sharing and integration can extend the clone's reach and engagement beyond its native app.

AI-Generated Content: AI-generated content, such as personalized video compilations and recommendations, could redefine content discovery.

User-Centric Privacy: Prioritizing user privacy, data security, and transparency will be essential to maintain user trust in a rapidly evolving digital landscape.

Education and Learning: The clone can be expanded to facilitate educational content, tutorials, and skill-sharing, catering to lifelong learners.

Health and Wellness Integration: Incorporating content related to fitness, mental health, and wellness can align with user well-being trends.

Virtual Events: Hosting virtual events, concerts, and gatherings can provide unique and immersive entertainment experiences.

Partnerships & Collaborations: Collaborating with influencers, brands, and businesses can open avenues for strategic partnerships and co-branded campaigns.

Real-Time Collaboration: Enabling real-time collaborative video creation and duets can foster new forms of creativity and engagement.

Voice and Gesture Recognition: Integrating voice and gesture recognition can offer new ways for users to interact with content.

Blockchain and NFTs: Exploring blockchain technology and NFTs for digital ownership and authenticity of user-generated content can be a futuristic avenue.

Social-Impact-Initiativen: Incorporating features that support charitable causes and social impact can resonate with socially conscious users.
The future of a TikTok clone lies in its adaptability, innovation, and ability to stay aligned with changing user preferences and technological advancements.
A TikTok clone is a social media platform designed to replicate the popular short-form video sharing and discovery features of TikTok. It allows users to create, edit, and share short videos set to music, often with interactive elements and effects.
How Does a TikTok Clone Work?
Similar to TikTok, a clone enables users to record and edit short videos, add music, apply filters, and use effects. These videos are then shared on the platform's feed, where users can like, comment, and engage with the content. The platform uses algorithms to recommend videos based on user preferences and trending content.
Is a TikTok Clone Safe to Use?
A well-developed TikTok clone should prioritize user safety and privacy. It should implement robust security measures, data encryption, and content moderation tools to ensure a safe environment for users. Additionally, users should exercise caution while sharing personal information or interacting with others.
Can I Monetize Content on a TikTok Clone?
Yes, many TikTok clones offer monetization opportunities for content creators. These can include in-app advertisements, sponsored content, virtual gifts, and premium subscription models. Creators can earn revenue based on the engagement their videos receive and collaborations with brands.
What Makes a TikTok Clone Unique?
While inspired by TikTok's concept, a clone can differentiate itself through unique features such as advanced filters, interactive challenges, enhanced privacy controls, and specialized content niches. Customization options, cross-platform integration, and improved data privacy can also set a clone apart.
Can I Use a TikTok Clone for Business Promotion?
Yes, a TikTok clone can be utilized for business promotion. Brands can create accounts, participate in challenges, and share creative content to engage with their target audience. By partnering with influencers or running sponsored campaigns, businesses can increase brand visibility and engage with a broader user base.
Arbeiten Sie mit uns für eine umfassende IT-Entwicklung zusammen
Gerne beantworten wir Ihre Fragen und helfen Ihnen herauszufinden, welche unserer Dienstleistungen am besten zu Ihren Bedürfnissen passen.
Was passiert als nächstes?
Wir vereinbaren einen für Sie passenden Termin. 
Wir führen ein Entdeckungs- und Beratungsgespräch durch. 
Wir erarbeiten einen Vorschlag und eine Vorgehensweise.
Vereinbaren Sie eine kostenlose Beratung
Mit unseren Managed IT Services können Sie sich auf das Wesentliche konzentrieren
Sind Sie damit beschäftigt, IT-Brände zu beseitigen, anstatt sich auf Ihr Kerngeschäft zu konzentrieren? Wenn Ihre Technologie Ressourcen verbraucht, anstatt sie zu optimieren, kann Netsurit Sie wieder auf den richtigen Weg bringen. Ein professionell verwalteter Serviceanbieter kann Ihnen den entscheidenden Vorteil verschaffen: