Launch Your Leading-Edge Video & Collaboration Platform
Miracuves offers 100% customizable Zoom Clone, a white-label video conferencing & collaboration platform integrated with all the new-age features and functionalities.
Zoom Clone is Complete Video Conferencing & Work Collaboration tool.
Zoom Clone enables you to host video meetings, work collaboration and much more.
Zoom clone is an innovative open-source video communication solution for businesses that enables streamlined video conferencing amongst users along with other useful functionalities. With our Zoom clone script, users will be able to conduct online meetings, collaborate remotely, chat with other users, and seamlessly carry out their business needs. A professionally developed Zoom Clone can give you the decisive edge to:
Customization: Tailor the clone to match your brand's identity and specific requirements.
Security: Implement advanced security features to ensure safe and private communication.
Scalability: Accommodate a growing user base without compromising performance or quality.
Innovation: Incorporate cutting-edge features to stay ahead of the competition and enhance user experience.
Zoom clone Script is an innovative open-source video communication solution for businesses that enables streamlined…
Embodying the essence of top-tier solutions at remarkably competitive pricing, our comprehensive selection of Zoom clone scripts is a surefire choice. Irrespective of your specific demands, we're poised to furnish you with a tailored answer that impeccably aligns with and fulfills your unique needs.
Our Zoom clone scripts are conceptualized to encapsulate the excellence of premium solutions without the premium cost. With an array that caters to diverse requirements, count on us to deliver a personalized, optimized solution designed to harmonize seamlessly with your distinct needs.
Video

Zusammenarbeit

Platform
In today's dynamic business landscape, establishing remote communication channels with employees is not just a convenience but a strategic imperative. The Zoom clone app significantly amplifies productivity and operational efficiency, empowering management to disseminate real-time information seamlessly.
Empowering a spectrum of applications, from remote meetings and teleconferences to engaging webinars, the Zoom Clone transcends boundaries, serving as an invaluable tool across work, entertainment, education, and beyond. Its versatility spans a wide array of purposes, making it an indispensable asset in the modern digital landscape.
Modernste Funktionen
that drive Zoom Clone
The Zoom Clone boasts a suite of cutting-edge features that revolutionize virtual interactions. From dynamic virtual backgrounds that add flair to meetings, to AI-driven noise cancellation ensuring clear communication, and real-time language translation that bridges global divides. Augmented reality filters inject creativity and engagement, collectively elevating the Zoom Clone to a versatile platform that transcends traditional boundaries.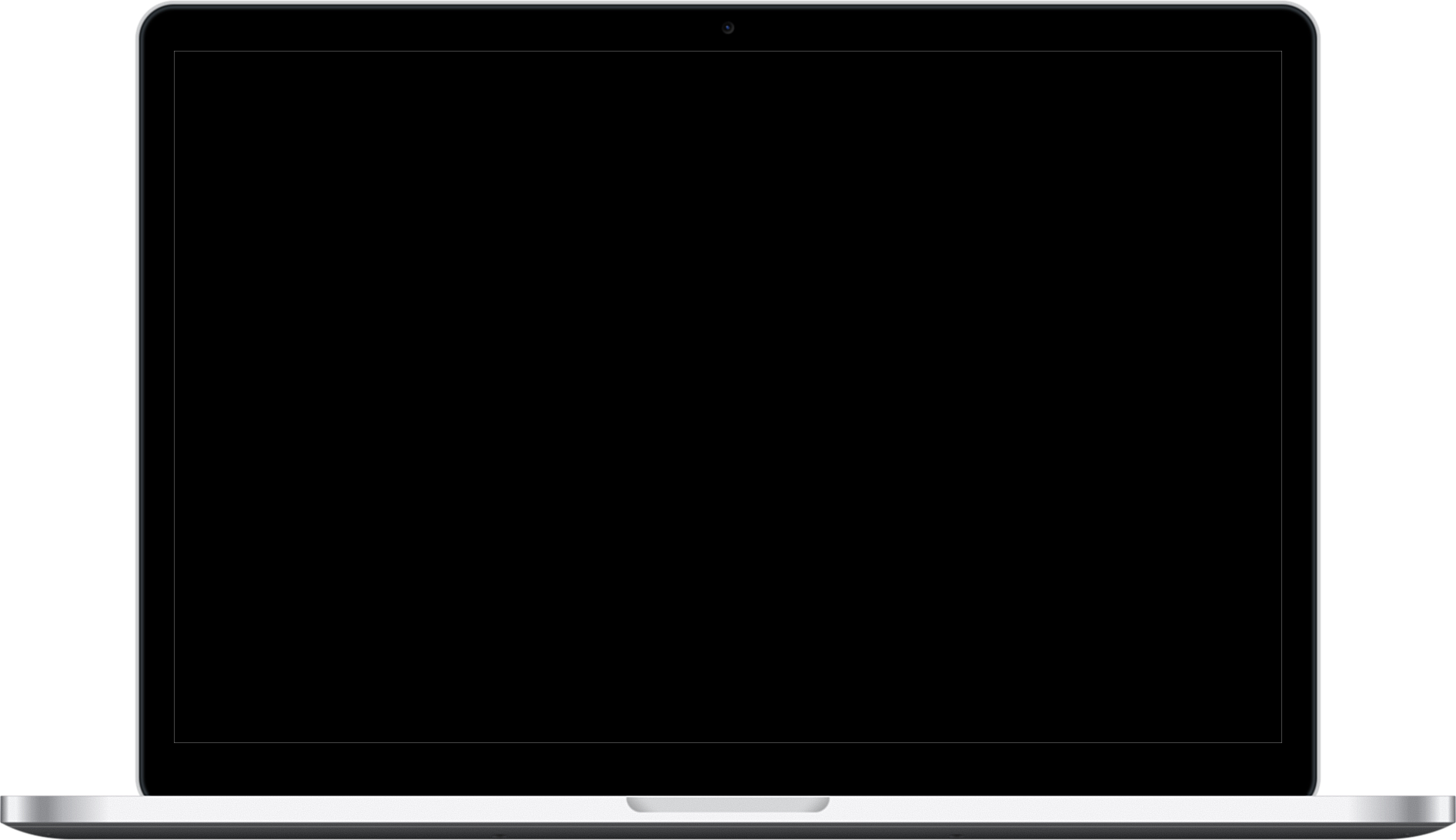 Benutzerprofil: Personalize experiences with customizable profiles, enhancing engagement and interaction.


Scheduling & Reminders: Seamlessly schedule meetings, set reminders, and manage appointments for efficient time management.


Instant Messaging: Foster real-time communication through text chats, enabling quick information exchange.


Participant Controls: Grant hosts the ability to manage participant permissions, ensuring smooth meeting dynamics.


Screen Recording: Empower users to capture important moments by recording meetings, presentations, and discussions.


File Sharing: Facilitate collaborative work by enabling participants to share documents, images, and media seamlessly.
Benutzerverwaltung: Efficiently manage user accounts, permissions, and access levels for streamlined administration.


Analytics & Reporting: Gain insights into usage patterns, attendance metrics, and engagement for data-driven decision-making.


Custom Branding: Tailor the platform with your branding elements, enhancing brand consistency and recognition.


Security Settings: Implement robust security measures, such as encryption and authentication, to safeguard sensitive information.


Subscription Management: Administer subscription plans, payment processing, and upgrade options for seamless user experiences.


Support & Troubleshooting: Provide dedicated support, troubleshoot issues, and offer assistance to users for enhanced satisfaction.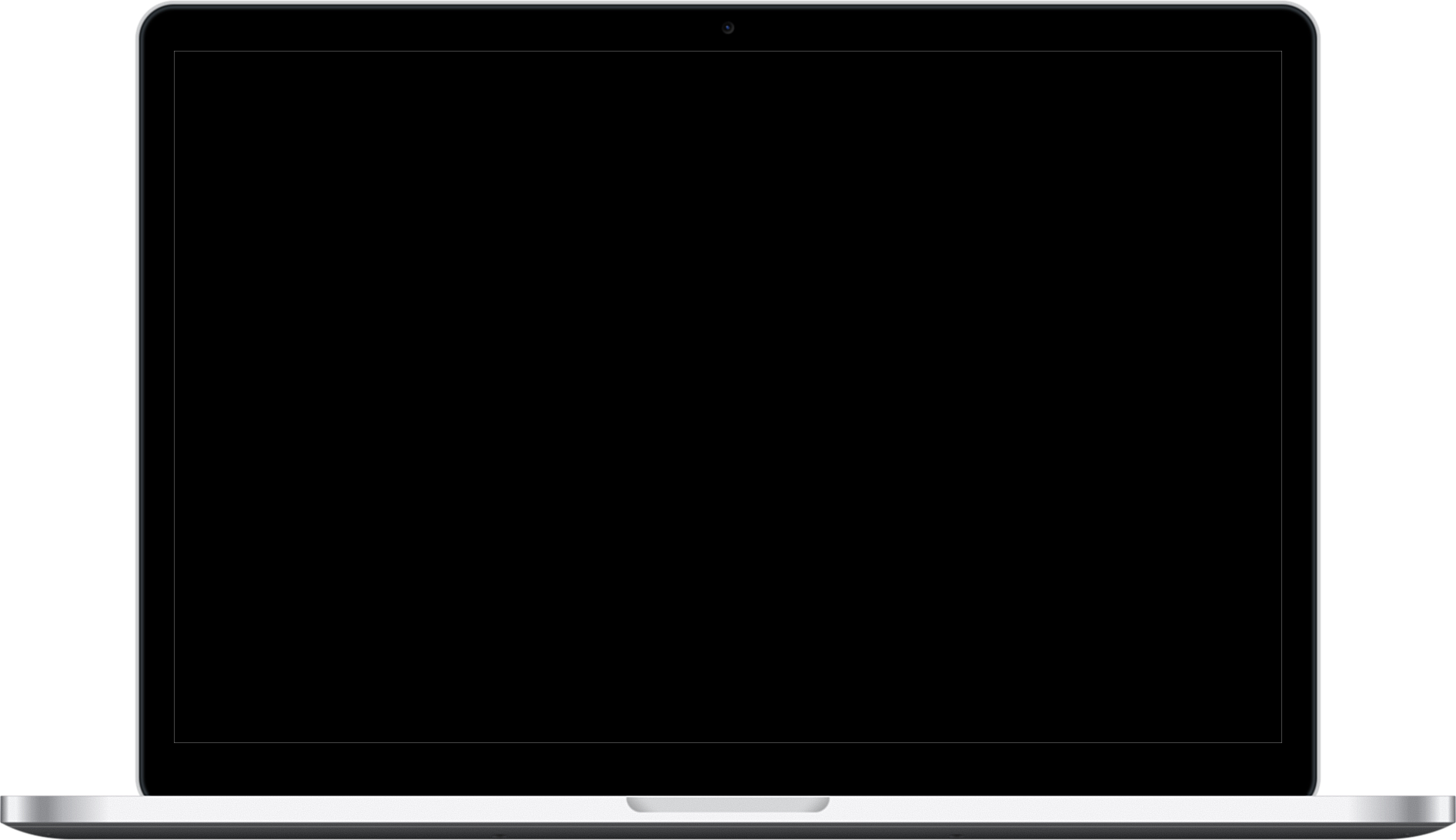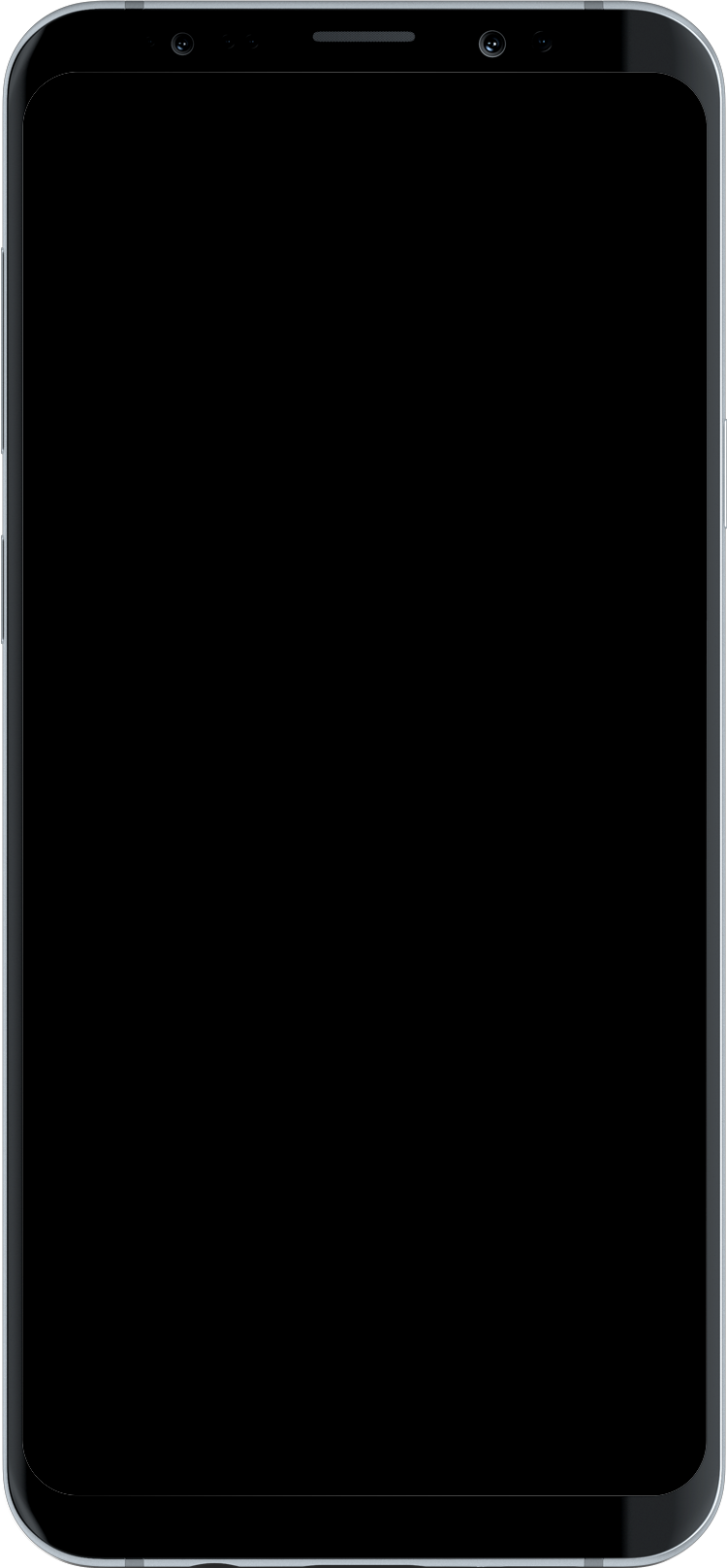 Cross-Platform Compatibility: Ensure access across various devices, offering a consistent experience on smartphones and tablets.


Mitteilungen: Keep users informed with real-time alerts for upcoming meetings, messages, and updates.


Mobile Scheduling: Enable users to schedule and manage meetings on the go, enhancing flexibility and convenience.


Geolocation Integration: Enhance event planning by integrating geolocation services for location-based interactions.


Mobile Collaboration: Facilitate collaboration through mobile-friendly features like chat, document sharing, and real-time editing.


Touch-Friendly Controls: Optimize user interaction with intuitive touch controls and gestures for seamless navigation.
Bereit
Vorgefertigt und sofort verfügbar, was die Entwicklungszeit verkürzt und eine schnelle Implementierung ermöglicht.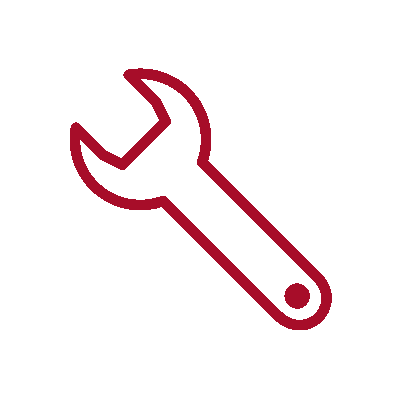 Satz
Konfiguriert für spezifische Anforderungen, wodurch der Bedarf an umfangreichen Anpassungen vor der Bereitstellung minimiert wird.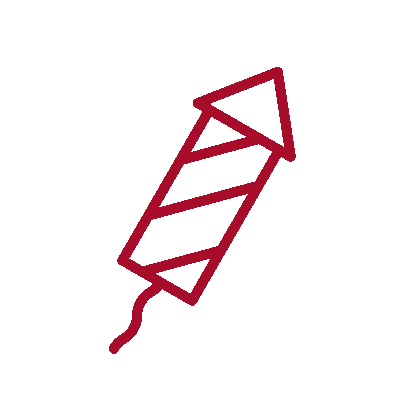 Gehen
Nach der Bereitstellung kann es schnell in bestehende Systeme integriert werden und ermöglicht so eine nahtlose Einführung.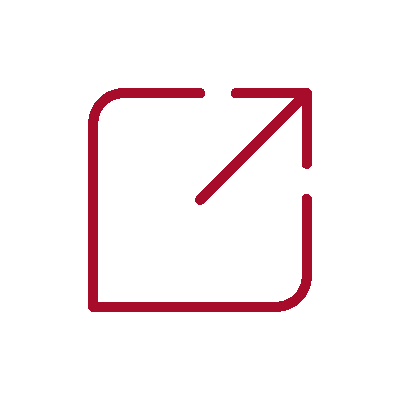 Jetzt
Unmittelbarer Zugang zu modernen Technologien, damit Unternehmen auf dem neuesten Stand und wettbewerbsfähig bleiben.
In
Kann an die bestehende Infrastruktur des Unternehmens angepasst werden und sorgt so für Kompatibilität und reibungslose Integration.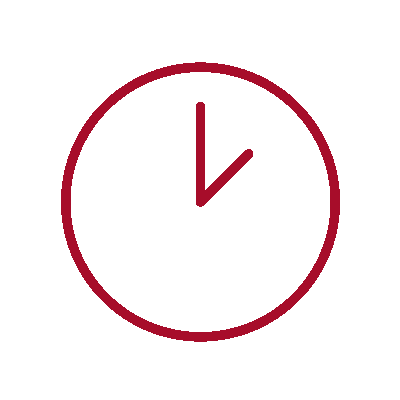 Zeit
Sparen Sie wertvolle Zeit, indem Sie spezifische Herausforderungen effizient angehen, sodass sich Teams auf ihre Kerngeschäftsaktivitäten konzentrieren können.
user@demo.com | Benutzer_321
admin@demo.com | Admin_$321
Benutzer Registration
Create an account using email or social media credentials.
Profileinrichtung
Customize user profile with details and preferences.
Meeting Scheduling
Set up and schedule meetings with required details.
Invitations & Reminders
Send invites to participants and set reminders for upcoming meetings.
Joining Meetings
Enter meetings via meeting links or unique access codes.
Meeting Interaction
Engage through video, audio, chat, screen sharing, and collaborative tools.
File Sharing
Share documents, media, and files during the meeting.
Meeting Wrap-up
End meetings, save recordings, and gather feedback for improvements.
Kostenlose Bereitstellung
Wir führen das Rebranding Ihrer Website und Apps mit Ihrem Logo, Ihren Symbolen und Ihrem Farbschema durch und implementieren diese.
Quell- und Projektcodes
Wir stellen Ihnen zu Beginn vollständige Quellcodes und zum Zeitpunkt der endgültigen Lieferung vollständige Projektcodes zur Verfügung.
Apps-Veröffentlichung
Wir kümmern uns um die Veröffentlichung Ihrer Apps in beiden Stores auf Ihren Entwicklerkonten und sorgen für die Freigabe.
Support-Zeitleiste
Wir bieten 60 Tage technischen Bug-Support und 1 Jahr lang Produkte (falls vorhanden) in Form von SDK oder API ohne zusätzliche Kosten.
Web & Admin
Wir haben PHP mit Bootstrap Framework zusammen mit MYSQL und NodeJS verwendet, um es robust und flexibel zu machen.
Android Apps
Android-Apps werden nativ mit Java/Kotlin auf Android unter Verwendung der neuesten SDK-Implementierungen und Benutzeroberflächen erstellt.
iOS-Apps
IOS-Apps werden nativ mit Swift 4/5 auf Xcode unter Verwendung der neuesten SDK-Implementierungen und Benutzeroberflächen erstellt.
API-Major eines Drittanbieters
Google Full Map SDK, Social Logins, Twilio, Firebase, Zahlungsgateways, Google Translate und MTR.

100% Anpassbar


Wir bieten Anpassungsdienste an, um sicherzustellen, dass unsere Kunden genau die Features und Funktionalitäten erhalten, die sie für ihre Klonlösungsanforderungen benötigen.



Kostenloser technischer Support


Unser Expertenteam bietet unseren Kunden während des gesamten Entwicklungsprozesses und auch nach dem Start der Plattform kostenlosen technischen Support.



Kostenloser Bug-Support


Wir bieten unseren Kunden kostenlosen Bug-Support, um sicherzustellen, dass die Plattform reibungslos und ohne Probleme läuft.



Vollständiger Quellcode


Wir stellen sicher, dass Sie den vollständigen Besitz des Binance-Klons erhalten, indem wir Ihnen den vollständigen Quellcode anbieten.

Die kundenspezifische Entwicklung erfordert ein hohes Budget, aber unser vorgefertigtes Klonskript bietet zahlreiche Funktionen und einen kostenlosen Rebranding-Service zu einem günstigen Preis.
Warten ist langweilig, deshalb stellen wir Ihnen dieses sofort einsatzbereite Klonskript zur Verfügung, das vollständig an Ihre Bedürfnisse angepasst werden kann.
Wir verfügen über umfangreiche Erfahrung in der Entwicklung kryptowährungsbasierter Anwendungen, um Ihren Einsatz so leistungsfähig zu machen, dass er Ihr Krypto-Handelsgeschäft ankurbelt.

Wir wissen, wie ernst die Sicherheit in den aktuellen Zeiten von Datenschutzverletzungen ist. Aus diesem Grund haben wir unser Klonskript bereits mit strengen Sicherheitstests überprüft.
Im Rahmen unseres Engagements für die Bereitstellung einer umfassenden Lösung haben wir auch das Skript für eine höhere Geschwindigkeit optimiert, um sicherzustellen, dass Benutzer eine schnelle und effiziente Leistung erleben.
Durch die Kombination aller Schlüsselpunkte erreichen wir die Stufe einer effizient funktionierenden Lösung, die für jeden den richtigen Zweck und die richtigen Funktionen bietet.
With years of extensive experience in the field of application development, Miracuves's Zoom clone script is a highly economical and cost-effective alternative that provides all the functionalities that one requires to carry out their business remotely.
Zoom Clone Script- A Video Conferencing Powerhouse
A complete white-labeled, ready-made script to build cloud meetings, video conferencing, and online collaboration tool like Zoom in a matter of few steps.
Our Zoom clone script is even better, as we have studied and eliminated all security and privacy issues that the original video conferencing tool reportedly had.
It's your fair chance to grab the massive demand of enterprise scale video conferencing tools and launch a more secure, and powerful Zoom alternative in the market. Using our script, you can get your video conferencing and collaboration tool up-and-running without writing a single line of code, as we have done that already for you.
It's ready-made, and yet supports high-level customizations because you get a 100% access to the source-code and self-hosting capability.
Unser Zoom Klon is not a mere rip-off of the original video conferencing tool. It's a more agile, secure, robust, and feature-packed solution to let you build and launch a Zoom-like tool without spending months on research, development, and testing. You just need to install this script on your preferred web-server to become the owner of a Zoom-like business in a few steps.
Video Conferencing:

High-quality video and audio streaming for meetings.
Support for one-on-one and group video calls.
Adjustable video layouts for optimal viewing.
Screen sharing for presentations and collaborative work.
Real-time chat for text communication.

Meeting Scheduling:

Ability to schedule and manage meetings in advance.
Integration with calendar applications for seamless scheduling.
Automated email invitations and reminders to participants.

Webinars and Live Streaming:

Conduct webinars and live stream events to a larger audience.
Host controls for managing participant interactions.
Q&A sessions, polls, and attendee engagement features.

Mobile Apps:

Native mobile apps for iOS and Android devices.
Joining and hosting meetings on the go.
Push notifications for meeting updates and alerts.

Screen Sharing and Collaboration Tools:

Share screens, documents, and presentations during meetings.
Whiteboarding and annotation features for collaborative brainstorming.
Co-editing of shared documents in real time.

Recording and Playback:

Record meetings for later reference or sharing.
Store recordings securely and provide playback options.

Security and Privacy:

End-to-end encryption for secure communication.
Waiting rooms and participant authentication.
Host controls for managing participant access and behavior.

Analysen und Berichte:

Gather insights on meeting attendance, engagement, and usage patterns.
Generate reports for analysis and decision-making.

Integration and Customization:

Integration with third-party applications like CRM, project management, and more.
Custom branding options for a consistent user experience.

Breakout Rooms:

Create smaller groups within a larger meeting for focused discussions.
Hosts can manage and move participants between breakout rooms.

Virtual Backgrounds and Filters:

Change backgrounds to maintain privacy or add creativity.
Apply filters and effects for a fun and engaging experience.

AI-Powered Features:

Automatic transcription and captioning for accessibility.
AI-driven noise cancellation for improved audio quality.
There are many video conferencing solutions available out there. We know that you might be dilly-dallying about which would be the right team to work with. If we have guessed it right, then we might as well say, look further not. As forecasters of the video conferencing market, we know very well about future trends and adoption.
Bearing in mind, we bestow the best video conferencing solution to our clients that contains all the bells and whistles needed to come out as the best product. You can tell us your ideas, and our engineers will work their magic into creating a Zoom Clone app that thoroughly suits your business needs. Rebrand. Customize. Integrate and Launch!
Zoom-Klon is a cloud-based video conferencing solution that is used to host virtual meetings, chats and audio conferencing. The app is pliant to be used for many use cases like webinars, business meetings, socializing with friends etc. The video conferencing platform is agile in functionality and robust to hold millions of users simultaneously without lags. You can build and launch a Zoom like video conferencing system without having to squander money.
Dank jahrelanger und umfassender Erfahrung im Bereich der Anwendungsentwicklung ist das Zoom-Klonskript von Miracuves eine äußerst wirtschaftliche und kostengünstige Alternative, die alle Funktionalitäten bietet, die man für die Fernabwicklung seiner Geschäfte benötigt.
Zoom Clone Script 2023
A total white-named, instant content to fabricate cloud gatherings, video conferencing, and online coordinated effort instrument like Zoom in an issue of not many advances.
Our Zoom clone script is far superior, as we have contemplated and disposed of all security and protection gives that the first video conferencing instrument allegedly had.
It's your reasonable opportunity to get the gigantic interest of big business scale video conferencing devices and dispatch a safer, and amazing Zoom elective on the lookout. Utilizing our content, you can get your video conferencing and cooperation apparatus fully operational without composing a solitary line of code, as we have done that as of now for you.
It's instant, but then backings significant level customizations since you get a 100% admittance to the source-code and self-facilitating capacity.
Our Zoom Clone is anything but a simple remove from the first video conferencing apparatus. It's a more deft, secure, strong, and include stuffed answer for let you fabricate and dispatch a Zoom-like device without going through months on exploration, improvement, and testing. You simply need to introduce this content on your favored web-server to turn into the proprietor of a Zoom-like business in a couple of steps.
There are numerous video conferencing arrangements accessible out there. We realize that you may be dawdling concerning which would be the right group to work with. In the event that we have gotten it right, we should say, look further not. As forecasters of the video conferencing market, we know very well with regards to future patterns and reception.
Remembering, we present the best video conferencing answer for our customers that contains every one of the extravagant accessories expected to come out as the best item. You can let us know your thoughts, and our specialists will do something amazing into making a Zoom Clone application that completely suits your business needs. Rebrand. Modify. Incorporate and Launch!
Zoom Clone is a cloud-based video conferencing arrangement that is utilized to have virtual gatherings, talks and sound conferencing. The application is flexible to be utilized for some, utilization cases like online classes, conferences, associating with companions and so forth The video conferencing stage is deft in usefulness and vigorous to hold a huge number of clients all the while without slacks. You can fabricate and dispatch a Zoom like video conferencing framework without wasting cash.
With long periods of broad involvement with the field of use improvement, Miracuves' Zoom clone script is an exceptionally prudent and savvy elective that gives every one of the functionalities that one needs to do their business distantly.
A Zoom Clone can generate revenue through various monetization strategies. Here are some potential revenue models:
Abonnementpläne:

Offer different tiers of subscription plans with varying features and participant limits.
Basic plan for free with limited features, enticing users to upgrade to paid plans for enhanced capabilities.

Pay-Per-Use Model:

Charge users on a per-meeting or per-minute basis for utilizing the platform.
Ideal for occasional users who may not need a recurring subscription.

Enterprise Solutions:

Tailor packages for businesses and organizations with larger participant requirements.
Offer customized solutions, dedicated support, and advanced features.

White Labeling:

License the Zoom Clone platform to other businesses and organizations under their branding.
Charge licensing fees and possibly a percentage of their generated revenue.

Advertising and Sponsorships:

Offer a free version of the platform supported by targeted advertisements during meetings.
Collaborate with sponsors for branded virtual backgrounds or promoted events.

In-App Käufe:

Provide additional features, virtual backgrounds, or filters as in-app purchases.
Users can enhance their experience by buying these add-ons.

API Integration Fees:

Charge third-party developers for using your platform's API to integrate with their applications.
This can extend the functionality of your Zoom Clone.

Premium Features:

Introduce premium features such as advanced analytics, extended meeting durations, or exclusive tools.
Users can pay a one-time or recurring fee to access these features.

Consulting and Training:

Offer training sessions, workshops, or consulting services related to using the platform effectively.
Businesses and individuals can pay for personalized guidance.

Data Analytics and Insights:

Offer advanced analytics and data insights to businesses for tracking meeting performance and engagement.
Charge a fee for providing in-depth data reports.

API and Integration Partnerships:

Collaborate with other software providers to offer seamless integrations.
Charge partners for API access or integration services.
Remember, the choice of revenue model will depend on your target audience, the value proposition of your Zoom Clone, and the competitive landscape. It's also important to balance monetization with providing value to users to ensure long-term success.
Certainly, here are some advanced features that could set a Zoom Clone apart:
Virtual Reality (VR) Meetings:

Enable users to join meetings in virtual environments, enhancing immersion and interaction.

Artificial Intelligence (AI) Insights:

Utilize AI to provide post-meeting insights, such as sentiment analysis, engagement metrics, and actionable recommendations.

Intelligent Meeting Scheduling:

AI-powered scheduling assistant that suggests optimal meeting times based on participants' calendars and time zones.

Augmented Reality (AR) Collaboration:

Incorporate AR overlays for participants to collaboratively annotate and manipulate real-world objects during meetings.

Holographic Presentations:

Allow hosts to present in a holographic form, providing a unique and captivating experience for participants.

Biometrische Authentifizierung:

Implement biometric recognition, like facial or fingerprint recognition, for enhanced meeting security.

Real-time Language Translation:

AI-driven instant translation for seamless communication among participants speaking different languages.

Voice-Activated Commands:

Enable hands-free interaction by integrating voice commands for controlling meetings and features.

Interactive 3D Models and Simulations:

Collaboratively interact with complex 3D models, ideal for training sessions, simulations, and design reviews.

Blockchain-based Verification:

Utilize blockchain technology to verify meeting attendees' identities and ensure tamper-proof meeting records.

Advanced Virtual Backgrounds:

Introduce dynamic, interactive virtual backgrounds with 3D effects, animations, and real-time information display.

Enhanced Data Security:

Offer end-to-end encryption for all communication, ensuring the highest level of data privacy.

Customizable Avatars and Emojis:

Allow participants to create personalized avatars or use emojis for expressive communication.

Smart Meeting Automation:

AI-driven automation for routine tasks like scheduling, note-taking, and follow-up actions after meetings.

Integrated E-commerce Solutions:

Enable seamless product demonstrations and sales presentations with integrated e-commerce features.
Remember, while these advanced features can elevate your Zoom Clone, it's important to carefully consider the target audience's needs, technological feasibility, and the value they bring to the user experience.
The future prospects of a Zoom Clone hold great potential due to the increasing reliance on remote communication and collaboration tools. Here are some key aspects to consider:
Continued Remote Work Culture: The trend towards remote work and flexible work arrangements is expected to persist, driving sustained demand for robust video conferencing and collaboration platforms.

Hybrid Work Environments: Many organizations are adopting hybrid work models, combining remote and in-person work. A Zoom Clone can cater to the need for seamless communication among dispersed teams.

Global Collaboration: As businesses expand internationally, there will be a growing need for platforms that facilitate real-time communication and collaboration across different time zones and languages.

Education and E-learning: The e-learning sector is poised for growth, creating opportunities for virtual classrooms, interactive webinars, and online training sessions.

Healthcare and Telemedicine: The healthcare industry can benefit from secure and reliable video conferencing for telemedicine consultations, medical conferences, and patient communication.

Virtual Events and Webinars: The popularity of virtual events, conferences, and webinars is on the rise. A Zoom Clone can adapt to host large-scale virtual gatherings.

Innovation and Integration: Continuous technological advancements can lead to innovative features and integrations, enhancing the overall user experience and utility.

Security and Compliance: With a growing emphasis on data privacy and security, platforms that offer strong encryption and compliance measures will remain crucial.

AI and Automation: Integrating AI-driven features can lead to smarter scheduling, improved meeting quality, and enhanced user engagement.

Industry-Specific Solutions: Niche industries such as entertainment, arts, and design can leverage specialized features within a Zoom Clone to meet their unique needs.

Wearable Technology Integration: The integration of video conferencing with wearable devices can create novel applications and use cases.

5G Technology: The rollout of 5G networks can lead to improved connectivity and enable more seamless high-quality video communication.

Augmented and Virtual Reality: The integration of AR and VR can redefine the way participants engage in virtual meetings, training sessions, and events.

Plattformübergreifende Zugänglichkeit: Ensuring compatibility across various devices and platforms will be crucial for catering to diverse user preferences.
The success of a Zoom Clone in the future will depend on its ability to innovate, adapt to changing trends, provide value-added features, ensure security, and deliver a seamless user experience in an evolving digital landscape.
A Zoom Clone is a video conferencing and collaboration platform inspired by Zoom's features. It enables users to conduct virtual meetings, webinars, and communicate via audio, video, chat, and screen sharing.
How does a Zoom Clone work?
Similar to Zoom, a Zoom Clone allows users to create and join virtual meetings using unique meeting links or codes. Participants can interact through video and audio, share screens, and collaborate in real time.
What features does a Zoom Clone offer?
A Zoom Clone offers features such as video conferencing, screen sharing, chat, virtual backgrounds, recording, scheduling, and collaboration tools. It may also include advanced features like AI-driven insights and virtual reality integration.
Is my data secure on a Zoom Clone?
Security measures vary among platforms, but reputable Zoom Clones prioritize data security. They may use end-to-end encryption, multi-factor authentication, and regular security updates to protect user information.
Can I use a Zoom Clone on my mobile device?
Yes, most Zoom Clones provide mobile apps for iOS and Android devices. Users can download the app, join meetings, and access features on the go.
How is a Zoom Clone different from other video conferencing tools?
A Zoom Clone is specifically designed to replicate the features and functionality of Zoom. While other tools may offer similar features, a Zoom Clone aims to provide a user experience similar to Zoom's interface and capabilities.
Arbeiten Sie mit uns für eine umfassende IT-Entwicklung zusammen
Gerne beantworten wir Ihre Fragen und helfen Ihnen herauszufinden, welche unserer Dienstleistungen am besten zu Ihren Bedürfnissen passen.
Was passiert als nächstes?
Wir vereinbaren einen für Sie passenden Termin. 
Wir führen ein Entdeckungs- und Beratungsgespräch durch. 
Wir erarbeiten einen Vorschlag und eine Vorgehensweise.
Vereinbaren Sie eine kostenlose Beratung
Mit unseren Managed IT Services können Sie sich auf das Wesentliche konzentrieren
Sind Sie damit beschäftigt, IT-Brände zu beseitigen, anstatt sich auf Ihr Kerngeschäft zu konzentrieren? Wenn Ihre Technologie Ressourcen verbraucht, anstatt sie zu optimieren, kann Netsurit Sie wieder auf den richtigen Weg bringen. Ein professionell verwalteter Serviceanbieter kann Ihnen den entscheidenden Vorteil verschaffen: