Launch Your Leading-Edge B2B & B2C Marketplace
Miracuves offers 100% customizable Alibaba Clone, a white-label b2b & b2c marketplace  platform integrated with all the new-age features and functionalities.
Alibaba clone B2B Marketplace on-demand with Multi-Vendors.
B2B is very popular business model for manufacturers, suppliers & sellers to meet & deal.
Alibaba Clone – B2B e-commerce marketplaces have become pretty popular recently. For businesses, the B2B eCommerce model is convenient—companies can buy all the supplies they need in one place. No phone ordering from different suppliers, no confusion with orders and papers. On a B2B, an online marketplace business can buy supplies with no hassle. A professionally developed Alibaba Clone can give you the decisive edge to:
Market Entry: Launch your online marketplace quickly and effectively, leveraging the proven Alibaba business model to tap into global trade opportunities.

Brand Recognition: Benefit from the familiarity of the Alibaba platform to attract users and build trust, giving your clone a head start in establishing brand recognition.

Feature Richness: Incorporate successful features of Alibaba, such as secure payment gateways, supplier verification, and robust search functionality, enhancing user experience.

Scalability: Build on the scalable architecture of Alibaba to accommodate growth and handle increasing user traffic, ensuring your clone can adapt to evolving market demands.
Alibaba Clone Script is done considering the craze of the customized B2B e-commerce involves the direct…
Distinguishing itself in a crowded market, the Alibaba Clone stands out as a cutting-edge e-commerce solution that brings together the best of both B2B and B2C worlds. With a seamless interface catering to diverse user needs, this platform offers unparalleled convenience through single and bulk pricing options. What sets it apart is its dynamic blend of features, from captivating deals and auctions that fuel competitiveness, to subscription plans that elevate user engagement and loyalty. The clone's incorporation of AI technology introduces a new level of sophistication, providing users with AI-powered product recommendations that enhance their shopping journeys.
Moreover, its integration of blockchain technology ensures a transparent and secure supply chain, boosting consumer confidence and product authenticity. By combining these features with the immersive experience of AR-enabled virtual product try-ons and 24/7 assistance from intelligent chatbots, the Alibaba Clone goes beyond imitation, emerging as a trailblazing marketplace that redefines the boundaries of online commerce.
In a global market where localization matters, the Alibaba Clone rises to the challenge with its multilingual and multicurrency support, breaking down barriers for international trade. The platform not only adapts to the diverse linguistic and cultural needs of users but also facilitates transactions in various currencies, making it an inclusive and accessible hub for worldwide commerce. Furthermore, the clone seamlessly integrates the realms of e-commerce and social interaction by enabling direct purchasing through popular social media platforms, opening doors to a new era of social commerce.
Its utilization of predictive analytics empowers sellers with actionable insights into market trends and buyer behavior, enabling them to make informed decisions and stay ahead of the curve. As a comprehensive solution that embraces innovation, transparency, and user-centricity, the Alibaba Clone not only stands out but also sets a new standard for e-commerce platforms, reshaping the way online business is conducted.
Modernste Funktionen
that drive Alibaba Clone
The Alibaba Clone boasts an array of pioneering features that redefine online commerce.  This comprehensive suite of innovations positions the Alibaba Clone at the forefront of e-commerce, elevating user engagement, trust, and interactivity to unparalleled heights.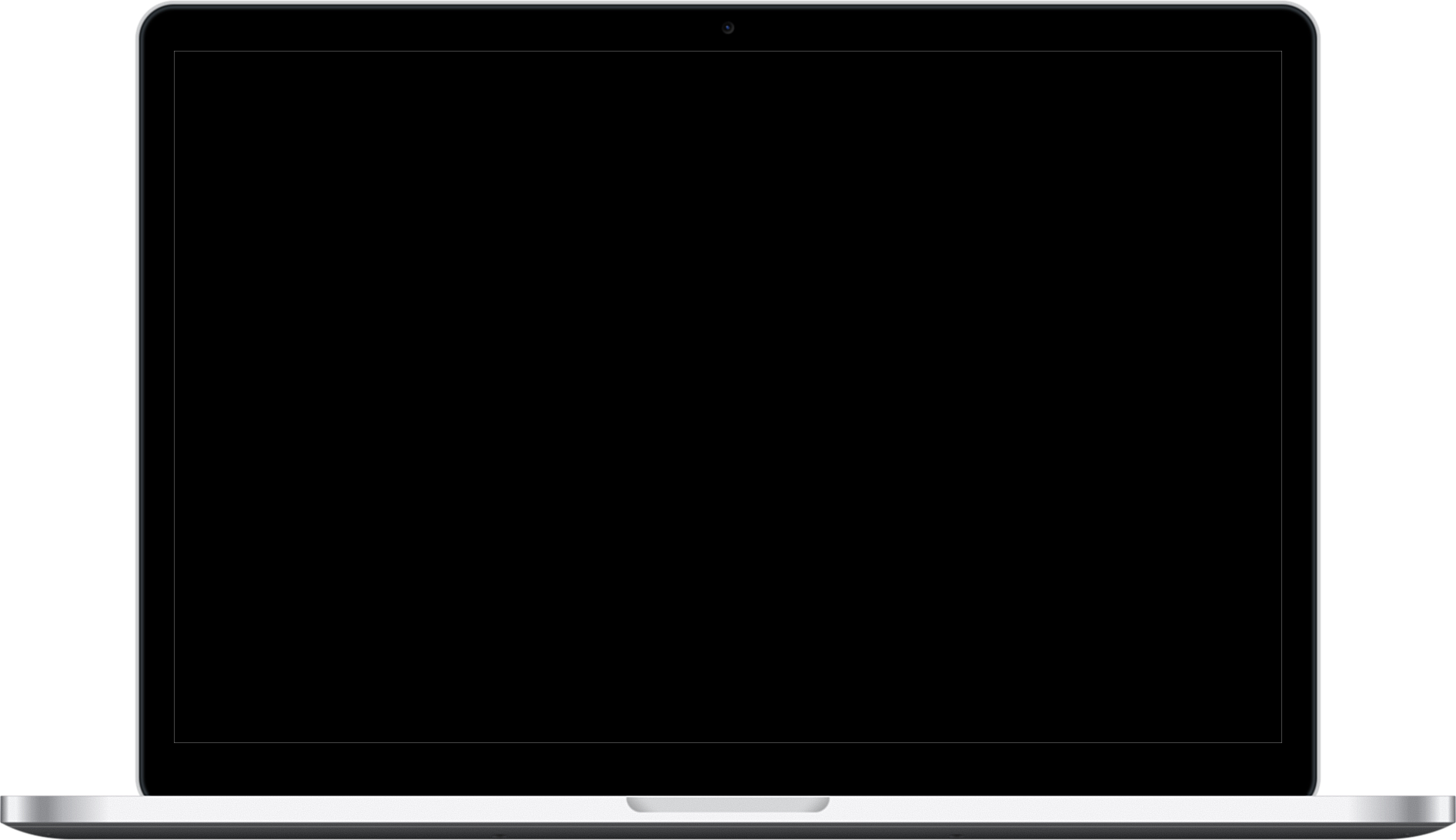 Personalized Dashboard: Users are greeted with a tailored dashboard displaying relevant products, orders, and recommendations based on their browsing history and preferences.

Advanced Search and Filters: A robust search system with filters enables users to quickly find desired products, enhancing their shopping efficiency.

Secure Payment Gateway: Integration with secure payment gateways ensures smooth and safe transactions, building trust among users.

Multi-Language Interface: Offering multiple language options, the panel caters to global users, making their shopping experience comfortable and inclusive.

Wunschliste und Favoriten: Users can create wishlists and mark favorite products for easy reference and quick future purchases.

Order Tracking and Notifications: Real-time order tracking and notifications keep users informed about their purchases, enhancing post-purchase satisfaction.
Centralized Product Management: Administrators can efficiently manage product listings, categories, and attributes from a centralized interface.

Benutzerverwaltung: The admin panel allows for user moderation, verification, and management, ensuring a secure and trustworthy user base.

Inventory and Stock Control: Admins can monitor inventory levels, set alerts for low stock, and manage product availability to avoid disruptions.

Sales and Analytics: Comprehensive sales reports and analytics provide insights into product performance, user behavior, and trends, aiding informed decision-making.

Promotions and Marketing Tools: Admins can create and manage deals, offers, and discounts to attract users and boost sales.

Customer Support and Dispute Resolution: The panel features tools to address customer inquiries, manage disputes, and provide timely support, maintaining a positive user experience.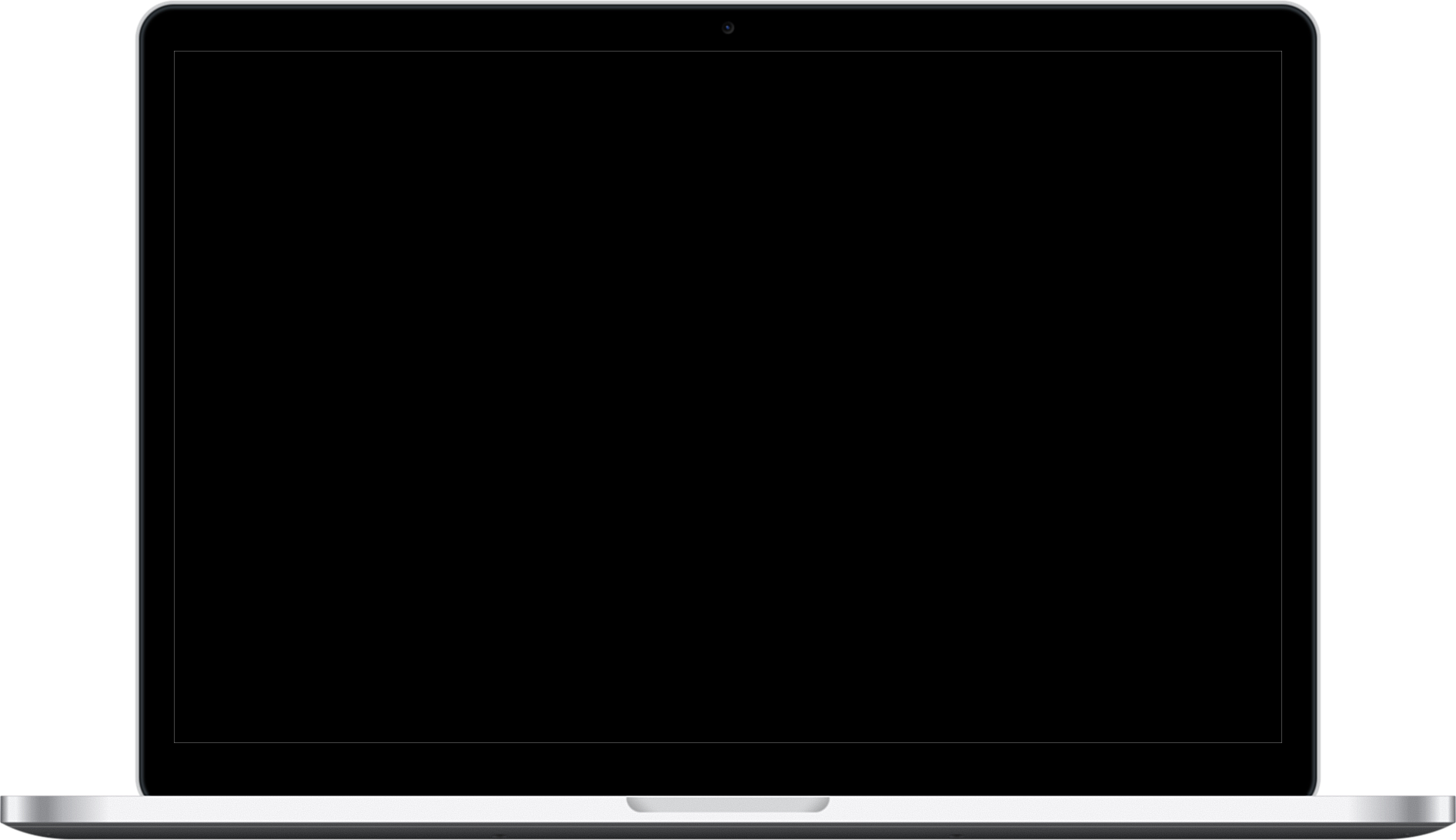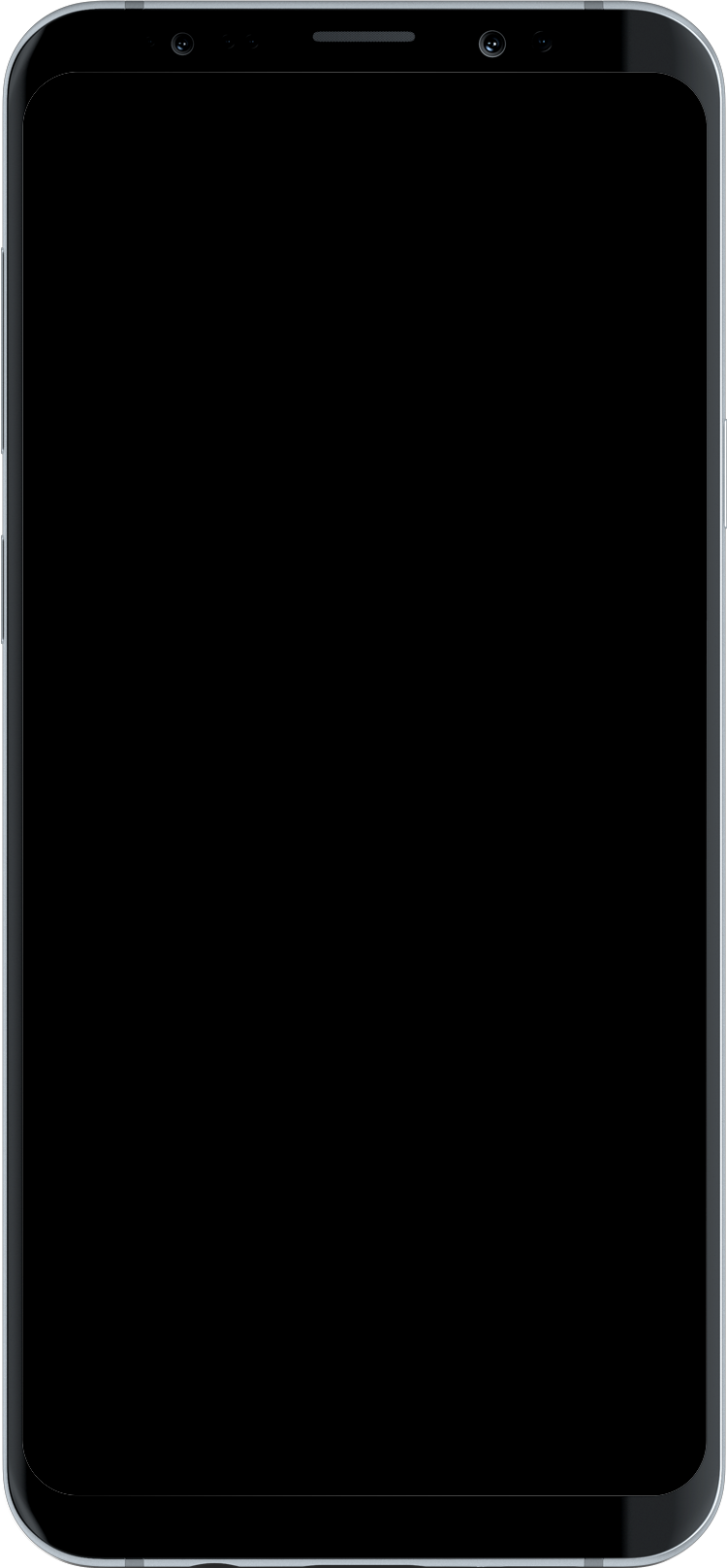 User-Friendly Interface: The mobile app offers an intuitive interface optimized for smaller screens, ensuring smooth navigation and shopping on-the-go.

Mitteilungen: Users receive real-time alerts about new products, offers, order updates, and more, enhancing user engagement.

Barcode Scanning: The app's barcode scanning feature enables quick product searches and comparisons using a smartphone camera.

Geo-Location Services: Leveraging GPS, the app provides location-based recommendations and enables users to find nearby sellers or deals.

One-Click Ordering: Streamlining the checkout process, the app allows users to save payment details and complete purchases with a single click.

Offline Access and Sync: The app's offline mode ensures users can browse and add items to their cart even without an internet connection, with changes synced once back online.
Bereit
Vorgefertigt und sofort verfügbar, was die Entwicklungszeit verkürzt und eine schnelle Implementierung ermöglicht.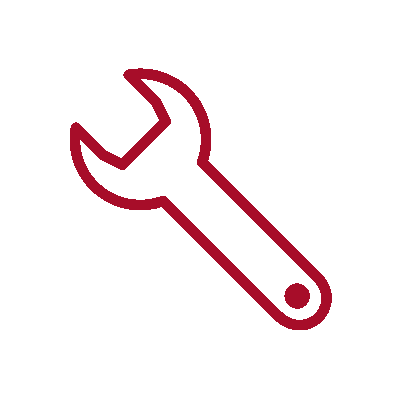 Satz
Konfiguriert für spezifische Anforderungen, wodurch der Bedarf an umfangreichen Anpassungen vor der Bereitstellung minimiert wird.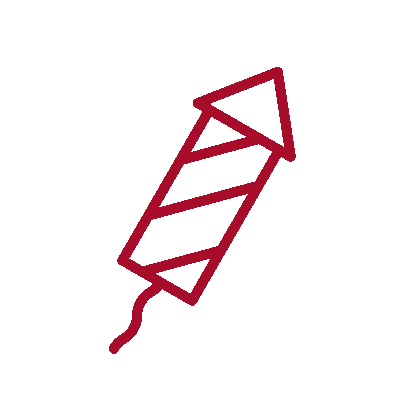 Gehen
Nach der Bereitstellung kann es schnell in bestehende Systeme integriert werden und ermöglicht so eine nahtlose Einführung.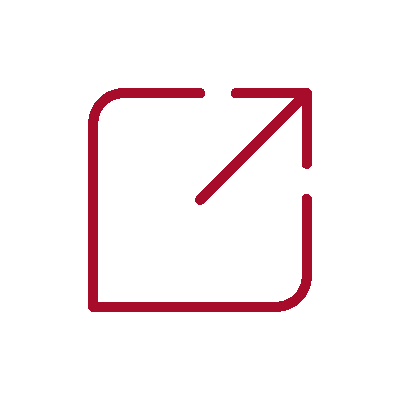 Jetzt
Unmittelbarer Zugang zu modernen Technologien, damit Unternehmen auf dem neuesten Stand und wettbewerbsfähig bleiben.
In
Kann an die bestehende Infrastruktur des Unternehmens angepasst werden und sorgt so für Kompatibilität und reibungslose Integration.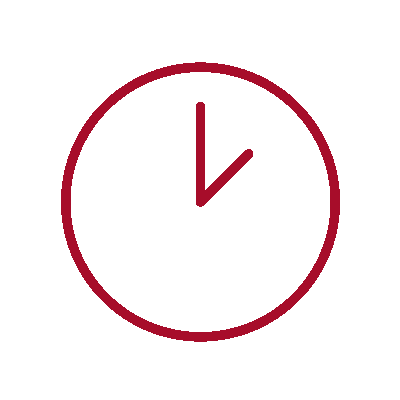 Zeit
Sparen Sie wertvolle Zeit, indem Sie spezifische Herausforderungen effizient angehen, sodass sich Teams auf ihre Kerngeschäftsaktivitäten konzentrieren können.
user@demo.com | Benutzer_321
seller@demo.com | Seller_321
admin@demo.com | Admin_321
Benutzer Registration
Create a new account or log in to the Alibaba Clone platform using existing credentials.
Produkte durchsuchen
Explore the wide range of products through intuitive categories and filters.
Product Selection
Choose desired items and add them to the shopping cart for further review.
Warenkorbbewertung
Review the selected products, update quantities, and proceed to checkout.
Secure Checkout
Provide shipping details, select a payment method, and confirm the order securely.
Order Confirmation
Receive a confirmation notification with order details and an estimated delivery date.
Sendungsverfolgung
Monitor the order status and receive real-time updates on its journey from the seller to your doorstep.
Delivery and Feedback
Once the product is delivered, provide feedback, ratings, and reviews to help other users and enhance the platform's credibility.
Kostenlose Bereitstellung
Wir führen das Rebranding Ihrer Website und Apps mit Ihrem Logo, Ihren Symbolen und Ihrem Farbschema durch und implementieren diese.
Quell- und Projektcodes
Wir stellen Ihnen zu Beginn vollständige Quellcodes und zum Zeitpunkt der endgültigen Lieferung vollständige Projektcodes zur Verfügung.
Apps-Veröffentlichung
Wir kümmern uns um die Veröffentlichung Ihrer Apps in beiden Stores auf Ihren Entwicklerkonten und sorgen für die Freigabe.
Support-Zeitleiste
Wir bieten 60 Tage technischen Bug-Support und 1 Jahr lang Produkte (falls vorhanden) in Form von SDK oder API ohne zusätzliche Kosten.
Web & Admin
Wir haben PHP mit Bootstrap Framework zusammen mit MYSQL und NodeJS verwendet, um es robust und flexibel zu machen.
Android Apps
Android-Apps werden nativ mit Java/Kotlin auf Android unter Verwendung der neuesten SDK-Implementierungen und Benutzeroberflächen erstellt.
iOS-Apps
IOS-Apps werden nativ mit Swift 4/5 auf Xcode unter Verwendung der neuesten SDK-Implementierungen und Benutzeroberflächen erstellt.
API-Major eines Drittanbieters
Google Full Map SDK, Social Logins, Twilio, Firebase, Zahlungsgateways, Google Translate und MTR.

100% Anpassbar


Wir bieten Anpassungsdienste an, um sicherzustellen, dass unsere Kunden genau die Features und Funktionalitäten erhalten, die sie für ihre Klonlösungsanforderungen benötigen.



Kostenloser technischer Support


Unser Expertenteam bietet unseren Kunden während des gesamten Entwicklungsprozesses und auch nach dem Start der Plattform kostenlosen technischen Support.



Kostenloser Bug-Support


Wir bieten unseren Kunden kostenlosen Bug-Support, um sicherzustellen, dass die Plattform reibungslos und ohne Probleme läuft.



Vollständiger Quellcode


Wir stellen sicher, dass Sie den vollständigen Besitz des Binance-Klons erhalten, indem wir Ihnen den vollständigen Quellcode anbieten.

Die kundenspezifische Entwicklung erfordert ein hohes Budget, aber unser vorgefertigtes Klonskript bietet zahlreiche Funktionen und einen kostenlosen Rebranding-Service zu einem günstigen Preis.
Warten ist langweilig, deshalb stellen wir Ihnen dieses sofort einsatzbereite Klonskript zur Verfügung, das vollständig an Ihre Bedürfnisse angepasst werden kann.
Wir verfügen über umfangreiche Erfahrung in der Entwicklung kryptowährungsbasierter Anwendungen, um Ihren Einsatz so leistungsfähig zu machen, dass er Ihr Krypto-Handelsgeschäft ankurbelt.

Wir wissen, wie ernst die Sicherheit in den aktuellen Zeiten von Datenschutzverletzungen ist. Aus diesem Grund haben wir unser Klonskript bereits mit strengen Sicherheitstests überprüft.
Im Rahmen unseres Engagements für die Bereitstellung einer umfassenden Lösung haben wir auch das Skript für eine höhere Geschwindigkeit optimiert, um sicherzustellen, dass Benutzer eine schnelle und effiziente Leistung erleben.
Durch die Kombination aller Schlüsselpunkte erreichen wir die Stufe einer effizient funktionierenden Lösung, die für jeden den richtigen Zweck und die richtigen Funktionen bietet.
For online entrepreneurs, Alibaba Clone B2B ecommerce is a good choice as well. Today, there are thousands of B2C product marketplace like Amazon and it is quite hard to compete with them in the physical product niche. So, these days, B2B is a very promising scenario because there are practically no big players to compete with. Practically.
Alibaba Clone – B2B King
One of the largest B2B marketplaces is based in China and belongs to the Alibaba Group. Alibaba Group has been functioning since 1994 and it is now one of the biggest companies in the world offering B2C, B2B, C2C ecommerce websites, cloud computing, search engines, and payment gateways.
The cognominal marketplace is built on an alibaba script—this is a multi-seller ecommerce website script where multiple independent businesses sell their products to other businesses. Alibaba was one of the first large global B2B marketplaces, and since then, Alibaba clones pop up here and there. You can start you own Alibaba clone with ease these days thanks to affordable marketplace software.
So, if you're wondering how to create a website like Alibaba, take a look at this ecommerce mall, examine it thoroughly, and use its best ideas to build your own b2b virtual marketplace on an alibaba script clone.
Schauen wir uns zunächst Alibaba genauer an. Hierbei handelt es sich um einen klassischen Business-to-Business-Internetmarktplatz, auf dem mehrere Anbieter ihre Produkte auf einer gemeinsamen Schaufensterseite präsentieren.
The marketplace is huge—it withstands insane load every minute and handles hundreds of thousands of visitors at a time. So, you need a proper alibaba clone script to build your own b2b website that will be able to offer vendors all the necessary functions and provide a stable and fast shopping experience. A lot of things depend on the clone script you choose.
There are tons of multi vendor marketplace software these days, but the best alibaba clone script for today is Tradebaba Multi-Vendor. This is a professional virtual mall script that can be successfully used to create Alibaba-Klon B2B-Marktplätze.
An Alibaba Clone typically encompasses a variety of features inspired by the original Alibaba platform. These features aim to create a comprehensive online marketplace that caters to both B2B and B2C interactions. While the specific features can vary based on the clone's development, here are some common features you might find:
Benutzerregistrierung und Profile: Users can create accounts, manage their profiles, and track their activities on the platform.

Product Listings: Sellers can list their products with detailed descriptions, images, prices, and relevant attributes.

Suche und Filter: Users can search for products using keywords and apply filters to narrow down their choices.

Shopping Cart and Checkout: Users can add items to their shopping carts, review their selections, and proceed to secure checkout with various payment options.

Multiple User Roles: Differentiating between buyers and sellers, the platform offers distinct functionalities for each user type.

Sichere Zahlungen: Integration mit sicheren Zahlungsgateways, um sichere und bequeme Transaktionen zu ermöglichen.

Auftragsverwaltung: Users can track their orders, view order history, and receive notifications about order status updates.

Product Reviews and Ratings: Users can leave reviews and ratings for products, contributing to the overall credibility of sellers and products.

Seller Verification: A verification process to ensure the authenticity of sellers and build trust among buyers.

Bidding and Auctions: Some clones might include auction functionality, allowing sellers to auction their products to the highest bidder.

Deals and Offers: Highlight special deals, discounts, and promotional offers to attract users.

Message and Communication: In-platform messaging system for communication between buyers and sellers.

Multi-Language and Currency Support: Catering to a global audience, the platform might support multiple languages and currencies.

Seller Dashboards: Sellers can manage their inventory, track orders, and analyze sales performance.

Analysen und Berichte: Advanced analytics tools provide insights into sales trends, user behavior, and more.

App: An accompanying mobile app for users to browse, shop, and manage their activities on the go.

Social Sharing: Integration with social media platforms to share products and promote user engagement.

Kundendienst: Access to customer support for inquiries, dispute resolution, and assistance.

Wunschliste und Favoriten: Users can save products they're interested in for future reference.

Bulk Buying: Facilities for businesses to make bulk purchases with custom pricing.
You don't even need to know how to code—Multi-Vendor script ships with over 500 ecommerce features, ready admin and vendor backends, and the storefront. With this platform, you can build a robust alibaba clone with all the essential and advanced features in a day.
So, if you're wondering how to create Alibaba clone website, take a look at the Tradebaba Multi-Vendor alibaba script and check what it can do:
Schnellstart. Tradebaba ist das Beste alibaba clone Skript zum Testen von MVP. Das Skript enthält alles, was Sie zum Starten eines Alibaba-Klon-B2B-Marktplatzes benötigen. Fangen Sie einfach an, sehen Sie, wie es läuft, korrigieren Sie Ihre Fehler und sehen Sie, was passiert. Sie müssen nicht Hunderttausende Dollar für die Skriptentwicklung von Grund auf ausgeben.
Leistungsstarke, sofort einsatzbereite Tools für das Lieferantenmanagement.
You have vendor subscription plans, vendor-specific promotions, configurable vendor backend where you can grant or limit access to different settings and menus, a vendor debt payout feature, common product base for vendors, money distribution system, and more.
Great performance. It's critical that your alibaba clone script works fast and handles high load. Out of the box, the Tradebaba Multi-Vendor clone script scores 92 points out of 100 in the Google PageSpeed test, which is Google's green zone.
Powerful marketing kit. The alibaba clone script features a set of marketing tools by default: promotions with various bonuses, a reward point system, VIP user groups, SEO tools, banners, cross-selling and upselling functions, and more.
One of the biggest B2B commercial centers is situated in China and has a place with the Alibaba Group. Alibaba Group has been working beginning around 1994 and it is currently perhaps the greatest organization on the planet offering B2C, B2B, C2C internet business sites, distributed computing, web indexes, and installment doors. The cognominal commercial center is based on an alibaba script—this is a multi-vender online business site script where numerous free organizations offer their items to different organizations. Alibaba was one of the principal huge worldwide B2B commercial centers, and from that point forward, Alibaba clones spring up to a great extent. You can begin you own Alibaba-Klon easily nowadays on account of reasonable commercial center programming.
Along these lines, in case you're considering how to make a site like Alibaba, investigate this web based business shopping center, analyze it completely, and utilize its best plans to fabricate your own b2b virtual commercial center on an alibaba script clone.
To begin with, we should investigate Alibaba. This is an exemplary Business-to-Business web commercial center, where different sellers feature their items on a typical customer facing facade. The commercial center is immense—it withstands crazy burden each moment and handles countless guests all at once. Thus, you really wanted a legitimate alibaba clone content to construct your own b2b site that will actually want to offer sellers every one of the vital capacities and give a steady and quick shopping experience. A great deal of things rely upon the clone script you pick.
There are huge loads of multi merchant commercial center programming nowadays, however the best alibaba clone script for now is Tradebaba Multi-Vendor. This is an expert virtual shopping center content that can be effectively used to make Alibaba clone b2b commercial centers. You don't have to realize how to code—Multi-Vendor script ships with more than 500 internet business highlights, prepared administrator and merchant backends, and the retail facade. With this stage, you can assemble a strong alibaba clone with every one of the fundamental and progressed highlights in a day.
Along these lines, in case you're considering how to make Alibaba clone site, investigate the Tradebaba Multi-Vendor alibaba content and check what it can do:
Speedy beginning. Tradebaba is the best alibaba clone script for testing MVP. The content has all that you really wanted to dispatch an Alibaba clone b2b commercial center. Simply start, perceive how it goes, right your slip-ups, and see what occurs. No compelling reason to burn through a huge number of dollars on script advancement without any preparation.
Amazing seller the board apparatuses out of the container. You have seller membership plans, merchant explicit advancements, configurable seller backend where you can give or restrict admittance to various settings and menus, a seller obligation payout highlight, normal item base for merchants, cash conveyance framework, and that's only the tip of the iceberg.
Extraordinary execution. It's important that your alibaba clone script works quick and handles high burden. Out of the case, the Tradebaba Multi-Vendor clone script scores 92 brings up of 100 in the Google PageSpeed test, which is Google's green zone.
Incredible promoting pack. The Tradebaba alibaba clone script includes a bunch of showcasing devices of course: advancements with different rewards, a prize point framework, VIP client gatherings, SEO instruments, standards, strategically pitching and upselling capacities, and that's only the tip of the iceberg.
An Alibaba Clone's revenue model involves generating income through various strategies that leverage the platform's interactions between buyers and sellers. Here are some common revenue streams:
**1. Transaktions Gebühren: Charge a percentage or fixed fee on each transaction that occurs on the platform. This can apply to product sales, auctions, and other monetary interactions between users.
**2. Subscription/Membership Plans: Offer premium subscription or membership packages to sellers that provide enhanced features such as priority listing, advanced analytics, and marketing tools.
**3. Empfohlene Einträge: Allow sellers to pay for featured listings that appear at the top of search results or on prominent sections of the platform, increasing their visibility.
**4. Advertisement: Integrate targeted advertisements from relevant brands or sellers within the platform. You can charge advertisers based on impressions, clicks, or conversions.
**5. Commission on Sales: Earn a commission on the sales made by sellers through your platform. This is different from transaction fees as it's a share of the seller's revenue rather than a fee per transaction.
**6. Treuhanddienste: Provide secure escrow services for transactions, where you temporarily hold funds until both parties fulfill their obligations. Charge a fee for this added security.
**7. Premium service: Offer premium services like logistics, warehousing, or customization to sellers who are willing to pay for extra convenience.
**8. Data Insights and Analytics: Sell aggregated and anonymized data about user behavior, market trends, and sales insights to businesses looking to make informed decisions.
**9. Partnerschaften: Collaborate with complementary businesses such as payment gateways, shipping companies, or marketing services, and earn a commission for each successful referral or transaction.
**10. API-Zugriff: Provide API access to third-party applications or services that want to integrate with your platform, charging developers or businesses for API usage.
**11. White Label Solutions: Offer your platform as a white-label solution to businesses that want to create their own online marketplace, charging for licensing or usage fees.
**12. Consultation and Training: Provide consultation, training, and support services to new sellers, charging a fee for these value-added services.
Choosing the right mix of revenue streams will depend on your target audience, the competitive landscape, and the value proposition your Alibaba Clone offers to both buyers and sellers. A diversified revenue model can help ensure stability and growth for your platform.
Advanced features for an Alibaba Clone can set your platform apart by offering unique functionalities that enhance user experience, drive engagement, and facilitate efficient transactions. Here are some advanced features to consider:
**1. AI-Powered Virtual Shopping Assistant: Integrate an AI-driven virtual shopping assistant that uses natural language processing to guide users through product searches, recommend items, and provide personalized assistance.
**2. Dynamic Pricing and Smart Offers: Implement dynamic pricing algorithms that adjust product prices based on real-time demand, competitor pricing, and user behavior. Introduce AI-generated personalized offers to entice users.
**3. Blockchain-Powered Smart Contracts: Utilize blockchain technology to create secure and automated smart contracts between buyers and sellers, ensuring trust, transparency, and efficient dispute resolution.
**4. AR and VR Shopping Experiences: Introduce immersive augmented reality (AR) and virtual reality (VR) shopping experiences, allowing users to virtually try on products or explore a 3D representation of products before purchasing.
**5. Predictive Inventory Management: Employ AI-driven predictive analytics to help sellers optimize their inventory management by forecasting demand trends and suggesting restocking or clearance strategies.
**6. Global Sourcing and Shipping Integration: Collaborate with global shipping and sourcing partners to offer seamless international trade, including integrated customs clearance, real-time tracking, and competitive shipping rates.
**7. Social Commerce Integration: Enable users to shop directly within popular social media platforms, combining the power of e-commerce with the social interactions of platforms like Instagram and Facebook.
**8. Voice-Commerce: Integrate voice recognition technology to allow users to browse, search, and purchase products using voice commands through smart devices and voice assistants.
**9. Personalized Storefronts: Offer sellers the ability to create personalized storefronts with unique branding, layouts, and customization options to enhance their online presence.
**10. Real-Time Language Translation: Incorporate real-time language translation for product descriptions, reviews, and communication between users who speak different languages.
**11. User-Generated Content Hub: Create a space where users can share their own product reviews, images, and videos, fostering a community-driven environment and building trust.
**12. Gamification Elements: Introduce gamification elements like loyalty programs, badges, and rewards to encourage user engagement, repeat purchases, and referrals.
These advanced features can elevate your Alibaba Clone beyond a mere imitation, offering users and sellers a truly innovative and valuable online marketplace experience. It's important to carefully assess the feasibility, user demand, and technical requirements of each feature before implementing them on your platform.
The future prospects of an Alibaba Clone are influenced by evolving market trends, technological advancements, and changing user preferences. Here are potential future prospects for an Alibaba Clone:
**1. Globale Ausbreitung: As e-commerce continues to globalize, your Alibaba Clone can tap into emerging markets and cater to a diverse international audience seeking online trade opportunities.
**2. AI and Automation: The integration of advanced AI algorithms can drive personalized user experiences, automate processes like inventory management, and enhance customer support through AI-driven chatbots.
**3. AR- und VR-Integration: Augmented reality (AR) and virtual reality (VR) are likely to become integral to e-commerce, offering immersive shopping experiences that bridge the gap between physical and online shopping.
**4. Blockchain for Trust and Transparency: With increasing concern for authenticity and security, blockchain technology can further establish your platform as a trusted hub for secure transactions and transparent supply chains.
**5. Sustainability and Ethical Commerce: The rise of conscious consumerism could lead to a demand for platforms that prioritize ethical sourcing, eco-friendly products, and sustainable business practices.
**6. Voice Commerce and IoT: Voice-activated shopping through smart devices and Internet of Things (IoT) integration could revolutionize the way users interact with your platform.
**7. Hyper-Personalization: Future prospects might involve hyper-personalization, where AI-driven recommendations, product suggestions, and offers are finely tuned to each user's preferences and behavior.
**8. Enhanced Social Commerce: Deepening integration with social media platforms could lead to seamless social commerce experiences, where users can buy products directly from social posts.
**9. Virtual Trade Shows and Expos: Virtual trade shows could gain popularity, allowing businesses to showcase products, engage with customers, and conduct B2B interactions in a virtual environment.
**10. SME and Entrepreneurial Growth: Your platform could play a crucial role in supporting small and medium-sized enterprises (SMEs) and aspiring entrepreneurs by providing them a platform to launch and grow their businesses.
**11. Datengesteuerte Erkenntnisse: Advanced analytics could offer even deeper insights into market trends, consumer behavior, and sales patterns, enabling sellers to make data-driven decisions.
**12. Convergence of Online and Offline: Future prospects might involve bridging the gap between online and offline retail, where users can seamlessly transition between digital and physical shopping experiences.
Staying adaptive, continuously innovating, and remaining open to emerging technologies will be key to capitalizing on these future prospects for your Alibaba Clone. By addressing evolving user needs and industry trends, your platform can secure its relevance and maintain a competitive edge.
What is an Alibaba Clone?
An Alibaba Clone is an online platform inspired by Alibaba, designed to connect buyers and sellers in a marketplace setting. It facilitates business-to-business (B2B) and business-to-consumer (B2C) transactions, offering a range of products, services, and features similar to the original Alibaba platform.
How does an Alibaba Clone work?
An Alibaba Clone functions as a virtual marketplace where registered sellers can list their products, and buyers can browse, search, and purchase items. Users can create accounts, browse categories, add products to their carts, and complete transactions using secure payment gateways. The platform fosters interaction between buyers and sellers, ensuring transparent transactions and facilitating trade.
Is my information secure on an Alibaba Clone?
Yes, an Alibaba Clone prioritizes user data security. It implements secure encryption protocols for transactions and personal information. It may also include seller verification processes and user reviews to build trust and ensure the authenticity of sellers and products.
Can I use an Alibaba Clone for both personal and business purposes?
Absolutely, an Alibaba Clone caters to both individual consumers and businesses. You can buy products for personal use, source items for your business, or even set up your own store to sell products to a global audience.
What sets an Alibaba Clone apart from other e-commerce platforms?
An Alibaba Clone stands out due to its dual focus on B2B and B2C transactions, drawing from the success of Alibaba's business model. It may offer unique features like auction functionalities, bulk pricing options, and personalized AI-driven recommendations, creating a distinct online marketplace experience.
Can I sell on an Alibaba Clone? How do I start?
Yes, you can sell on an Alibaba Clone. To start selling, you typically need to create a seller account, provide relevant information about your products, and list them on the platform. Some clones might require seller verification to ensure the credibility of sellers. Once approved, you can manage your store, track orders, and engage with customers through the seller dashboard.
Arbeiten Sie mit uns für eine umfassende IT-Entwicklung zusammen
Gerne beantworten wir Ihre Fragen und helfen Ihnen herauszufinden, welche unserer Dienstleistungen am besten zu Ihren Bedürfnissen passen.
Was passiert als nächstes?
Wir vereinbaren einen für Sie passenden Termin. 
Wir führen ein Entdeckungs- und Beratungsgespräch durch. 
Wir erarbeiten einen Vorschlag und eine Vorgehensweise.
Vereinbaren Sie eine kostenlose Beratung
Mit unseren Managed IT Services können Sie sich auf das Wesentliche konzentrieren
Sind Sie damit beschäftigt, IT-Brände zu beseitigen, anstatt sich auf Ihr Kerngeschäft zu konzentrieren? Wenn Ihre Technologie Ressourcen verbraucht, anstatt sie zu optimieren, kann Netsurit Sie wieder auf den richtigen Weg bringen. Ein professionell verwalteter Serviceanbieter kann Ihnen den entscheidenden Vorteil verschaffen: