Launch Your Leading-Edge Super All in One Platform
Miracuves offers 100% customizable GoJek Clone, a white-label Rides, Deliveries, and Services platform integrated with all the new-age features and functionalities.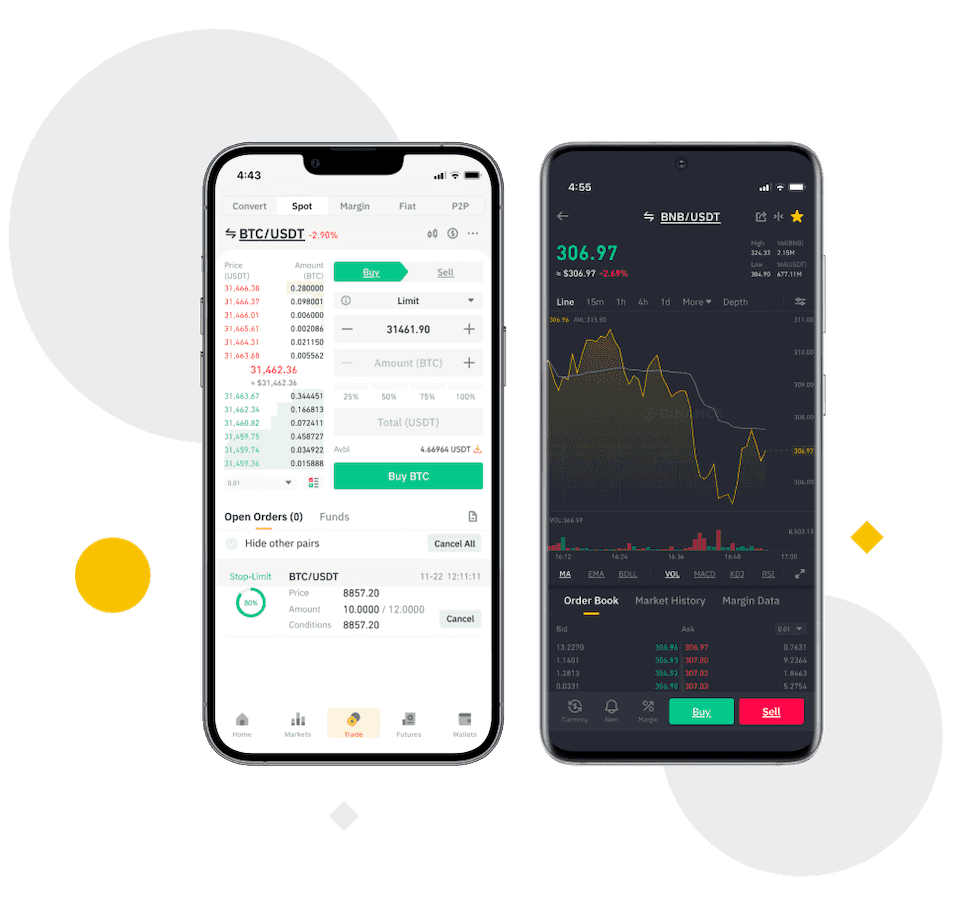 Gojek Clone Multi-Services Super App. Ride, Delivery & Services All in One.
Get a Cab, Order Food & Grocery, Send Parcel Or Request Handymen or Professional Services.
GoJek Clone 2023 Script & Apps solution was developed to work the same as GoJek. This one comes with a lot of extra features. More features than the original one and is more powerful. Advanced admin panels to manage all the segments with single control and management. Unified Control with Ease. Multiple Services in One App. A professionally developed Gojek Clone can give you the decisive edge to:
Rapid Market Entry: A professionally developed Gojek clone enables you to swiftly enter the market with a feature-rich app, capitalizing on the proven business model of Gojek.

Wettbewerbsvorteil: The clone equips you with advanced features and a seamless user experience, giving you a competitive edge by attracting users looking for a reliable and feature-packed on-demand service.

Time and Cost Efficiency: Developing a clone saves significant time and resources compared to building an app from scratch, allowing you to focus on refining and expanding your business operations.

Skalierbarkeit: With a robust clone, you can easily scale your operations and add new services, meeting growing demand and staying adaptable to market trends.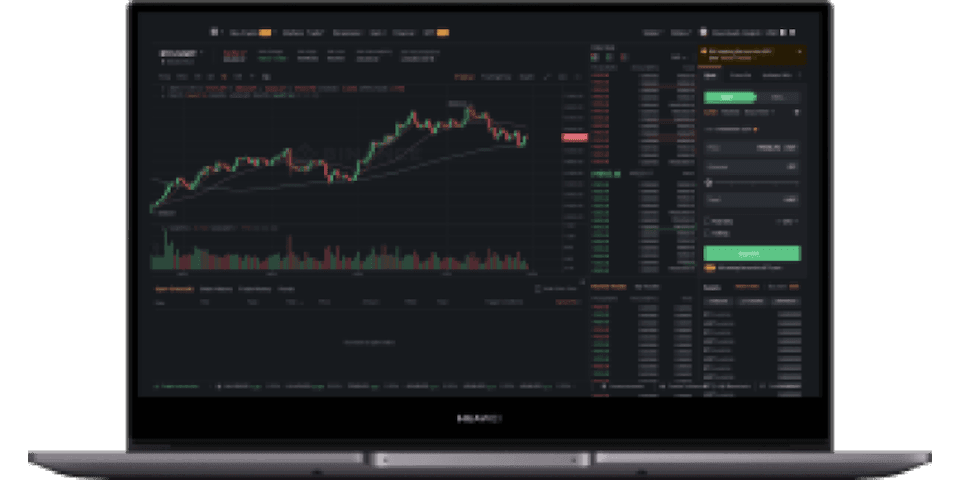 In the competitive landscape of on-demand services, our Gojek clone stands out as a trailblazer by seamlessly converging a diverse array of services into a single, user-friendly platform. Offering an unparalleled level of convenience, users can effortlessly access rides, rentals, food delivery, grocery shopping, parcel delivery, and an array of handyman services within a single app. What truly sets us apart is our commitment to optimizing user experience through cutting-edge technology.
Our innovative Multi Maps API Rotator ensures precise navigation, while our robust backend infrastructure guarantees reliability and scalability. By providing a holistic solution that addresses multiple daily needs, our Gojek clone not only simplifies lives but also empowers entrepreneurs to swiftly establish their presence in the market, all while delivering an unmatched and comprehensive service ecosystem.
Fahrten

Deliveries

Dienstleistungen
Prepare to revolutionize the rides, deliveries, and services market with our Gojek clone—a game-changing platform designed to redefine convenience. By amalgamating a wide spectrum of essential services, including rides, food delivery, parcel transportation, and an array of professional services, all under one intuitive interface, we're set to disrupt the status quo. This innovation not only eliminates the need for users to juggle multiple apps but also empowers businesses with an all-encompassing solution, streamlining operations and enhancing customer reach.
Our Gojek clone is more than just a convenience; it's a catalyst for economic empowerment. Entrepreneurs and service providers can tap into an expansive market with ease, expanding their customer base and revenue streams. This disruption goes beyond convenience—it's about driving economic growth, harnessing technology to connect communities, and shaping the future of on-demand services. Join us in reshaping the industry landscape, as we pave the way for a new era of efficiency, accessibility, and boundless opportunities.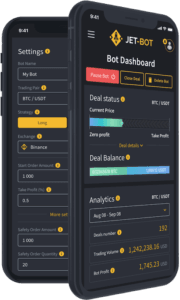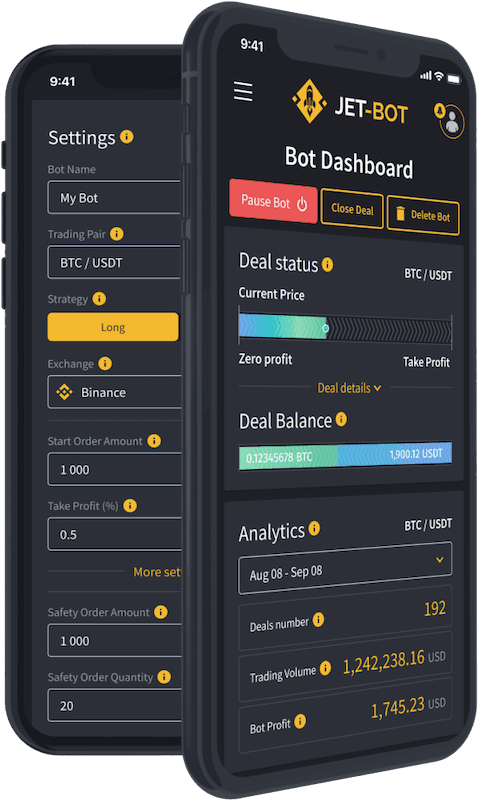 Modernste Funktionen
that drive GoJek Clone
The Gojek Clone introduces a host of cutting-edge features that redefine convenience and efficiency. Its real-time multi-service booking enables users to seamlessly request rides, food deliveries, and more in a single interface. Intelligent route optimization ensures swifter service and minimizes travel time for drivers. The in-app wallet guarantees secure cashless transactions, while the service provider rating system empowers users to make informed decisions. The platform's multi-language support broadens its reach, and live tracking coupled with notifications keeps users updated. Lastly, the instant customer support feature provides quick issue resolution, solidifying the clone's position at the forefront of the on-demand service industry.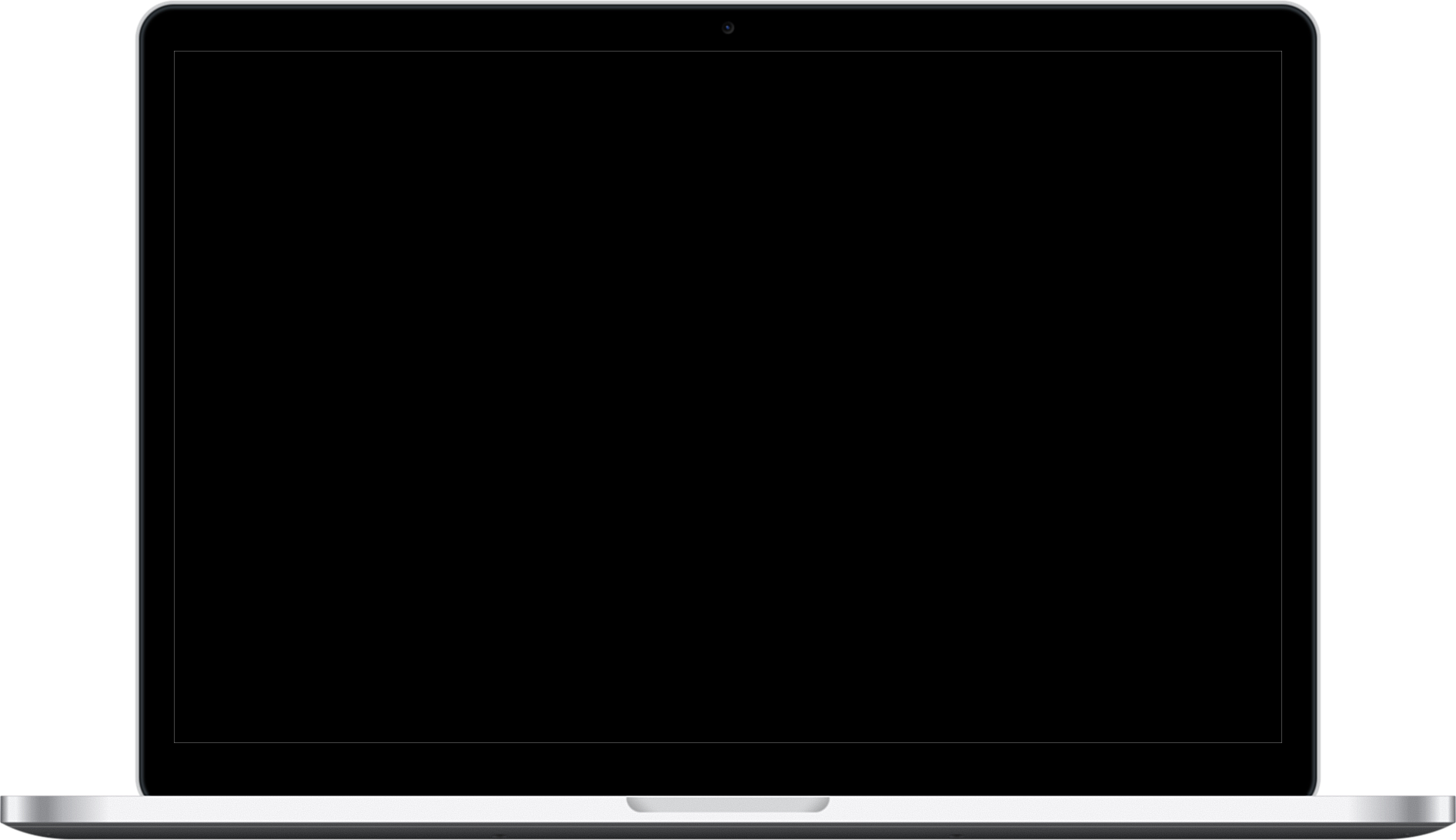 Multi-Service Selection: Users can effortlessly choose from a wide range of services, from rides to deliveries and more, all through an intuitive interface.


Flexible Payment Options: Multiple payment methods and a digital wallet offer seamless and secure transactions for a cashless experience.


Echtzeit-Tracking: Users can track service providers in real-time on a map, ensuring transparency and accurate service arrival estimates.


Service Customization: Customizable preferences for rides, deliveries, and services allow users to tailor their experience to their specific needs.


Service History: A comprehensive history log keeps track of past orders, making it easy for users to reorder or reference previous transactions.


User Ratings and Reviews: Users can rate and review service providers, fostering trust within the community and guiding future choices.
Dashboard und Analysen: An overview of key metrics and data-driven insights empowers administrators to make informed decisions.


Service-Management: The ability to manage and categorize services, service providers, and user accounts ensures efficient operations.


Earnings Tracking: Real-time monitoring of earnings, commissions, and payouts simplifies financial management and reporting.


Benutzerverwaltung: Efficiently manage user accounts, track activity, and address any issues through a user-friendly interface.


Promotions and Offers: Create and manage promotional campaigns, discounts, and offers to attract and retain users.


Support and Dispute Resolution: Integrated support features streamline issue resolution and disputes between users and service providers.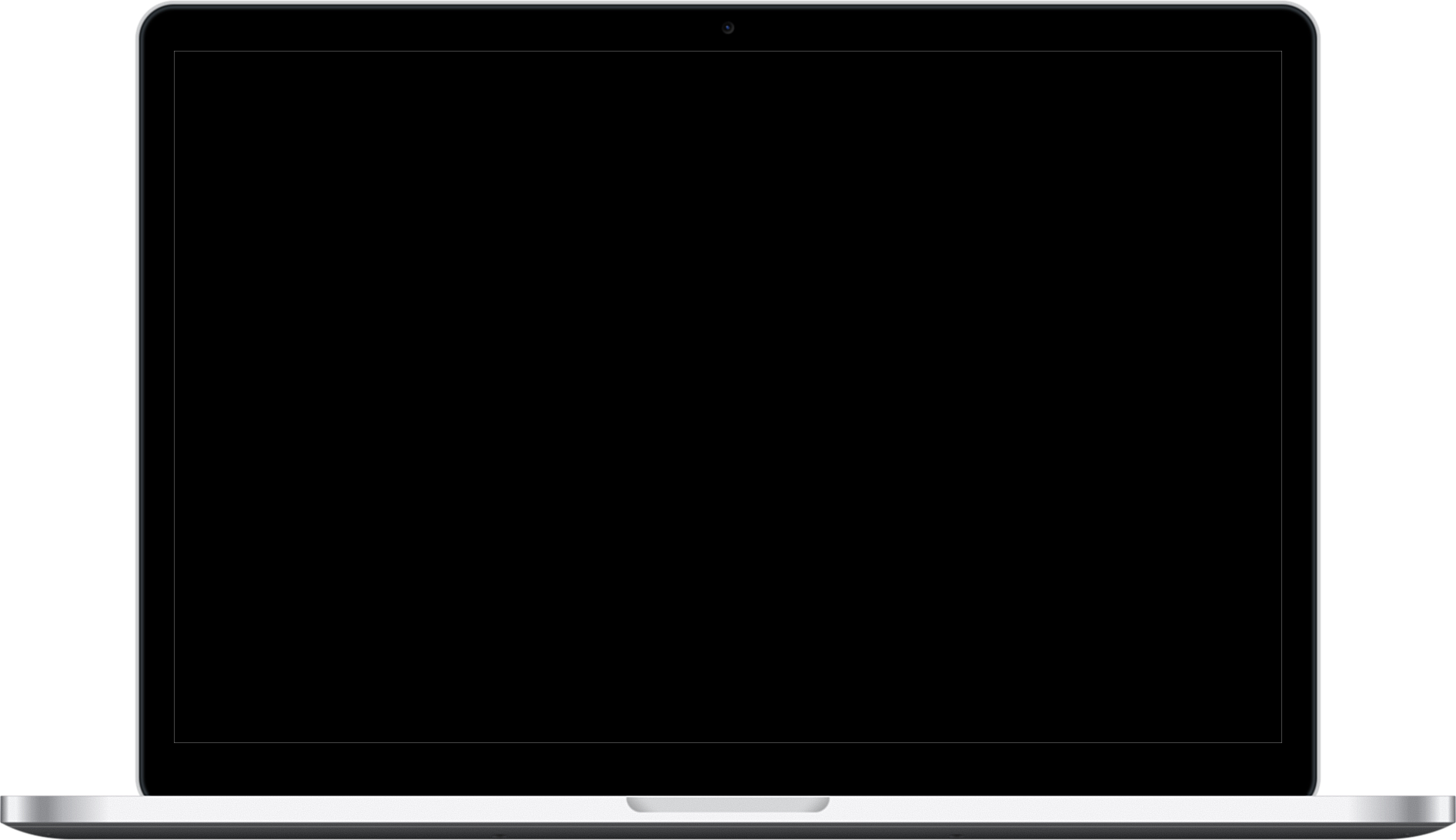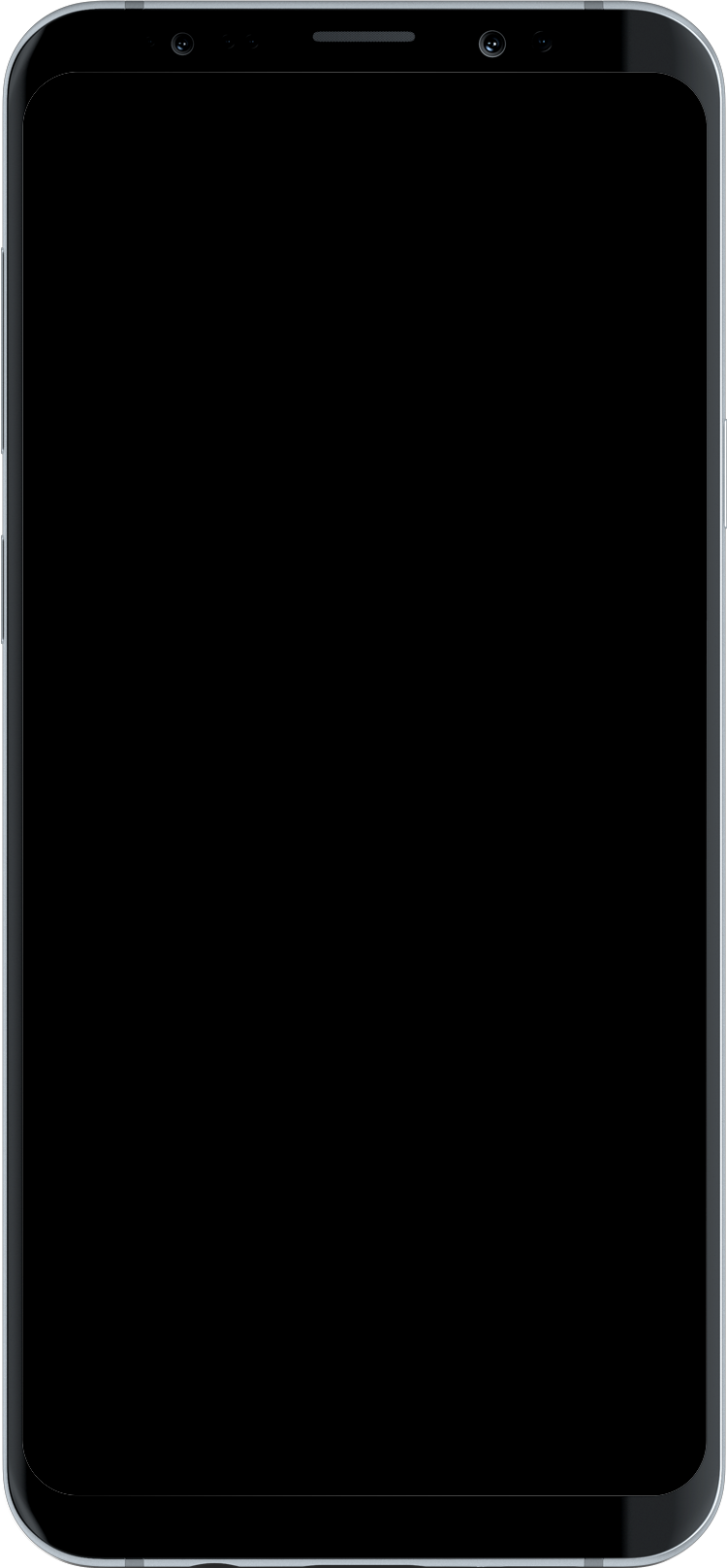 Geolocation-Dienste: Utilizing GPS, users can accurately pinpoint locations and navigate to their desired destinations.


Mitteilungen: Instant alerts keep users updated about service status, promotions, and important information.
Simplified Registration: Quick and secure sign-up methods, including social media integration, make onboarding seamless.


Interactive Maps: Maps offer intuitive navigation and real-time tracking for both users and service providers.


Instant Messaging: Built-in chat functionality enables direct communication between users and service providers.


Rating and Feedback: Users can conveniently rate services and provide feedback, enhancing the overall quality of the platform.
Bereit
Vorgefertigt und sofort verfügbar, was die Entwicklungszeit verkürzt und eine schnelle Implementierung ermöglicht.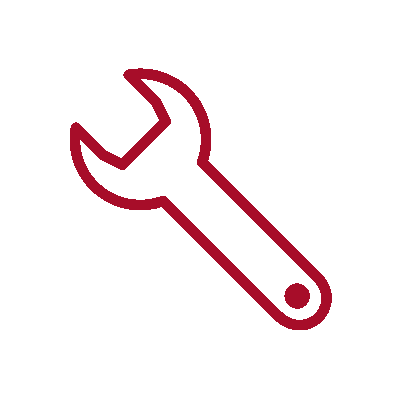 Satz
Konfiguriert für spezifische Anforderungen, wodurch der Bedarf an umfangreichen Anpassungen vor der Bereitstellung minimiert wird.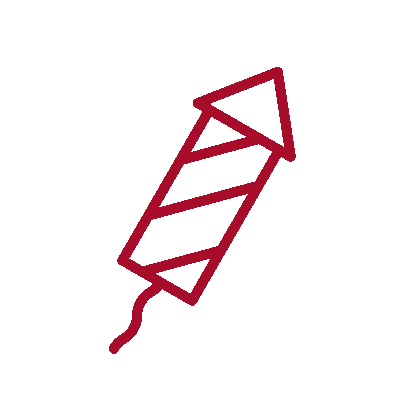 Gehen
Nach der Bereitstellung kann es schnell in bestehende Systeme integriert werden und ermöglicht so eine nahtlose Einführung.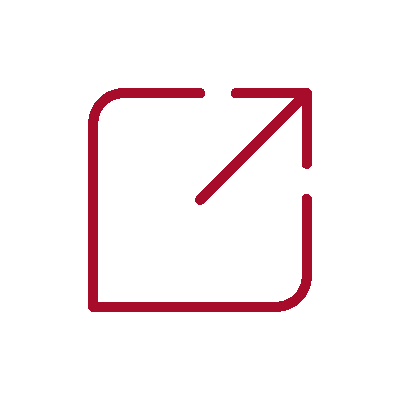 Jetzt
Unmittelbarer Zugang zu modernen Technologien, damit Unternehmen auf dem neuesten Stand und wettbewerbsfähig bleiben.
In
Kann an die bestehende Infrastruktur des Unternehmens angepasst werden und sorgt so für Kompatibilität und reibungslose Integration.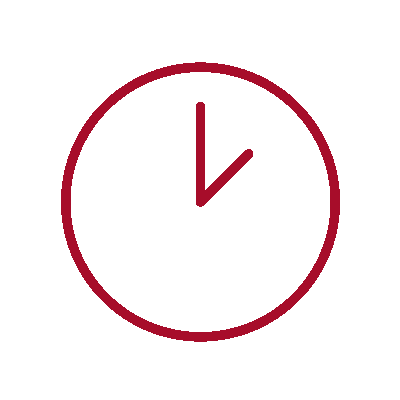 Zeit
Sparen Sie wertvolle Zeit, indem Sie spezifische Herausforderungen effizient angehen, sodass sich Teams auf ihre Kerngeschäftsaktivitäten konzentrieren können.
Benutzer Registration
Users create an account using email or social media credentials.
Serviceauswahl
Users choose from a range of services like rides, food delivery, etc.
Location Input
Users input their location using GPS or manual entry.
Service Customization
Users tailor service preferences, such as ride type or food order.
Payment Setup
Users choose the payment method and add funds to the digital wallet if desired.
Service Confirmation
Users review details and confirm the service request.
Echtzeit-Tracking
Users track service provider's location and ETA on the map.
Completion & Rating
After service, users rate and review, and payments are deducted automatically.
Kostenlose Bereitstellung
Wir führen das Rebranding Ihrer Website und Apps mit Ihrem Logo, Ihren Symbolen und Ihrem Farbschema durch und implementieren diese.
Quell- und Projektcodes
Wir stellen Ihnen zu Beginn vollständige Quellcodes und zum Zeitpunkt der endgültigen Lieferung vollständige Projektcodes zur Verfügung.
Apps-Veröffentlichung
Wir kümmern uns um die Veröffentlichung Ihrer Apps in beiden Stores auf Ihren Entwicklerkonten und sorgen für die Freigabe.
Support-Zeitleiste
Wir bieten 60 Tage technischen Bug-Support und 1 Jahr lang Produkte (falls vorhanden) in Form von SDK oder API ohne zusätzliche Kosten.
Web & Admin
Wir haben PHP mit Bootstrap Framework zusammen mit MYSQL und NodeJS verwendet, um es robust und flexibel zu machen.
Android Apps
Android-Apps werden nativ mit Java/Kotlin auf Android unter Verwendung der neuesten SDK-Implementierungen und Benutzeroberflächen erstellt.
iOS-Apps
IOS-Apps werden nativ mit Swift 4/5 auf Xcode unter Verwendung der neuesten SDK-Implementierungen und Benutzeroberflächen erstellt.
API-Major eines Drittanbieters
Google Full Map SDK, Social Logins, Twilio, Firebase, Zahlungsgateways, Google Translate und MTR.

100% Anpassbar


Wir bieten Anpassungsdienste an, um sicherzustellen, dass unsere Kunden genau die Features und Funktionalitäten erhalten, die sie für ihre Klonlösungsanforderungen benötigen.



Kostenloser technischer Support


Unser Expertenteam bietet unseren Kunden während des gesamten Entwicklungsprozesses und auch nach dem Start der Plattform kostenlosen technischen Support.



Kostenloser Bug-Support


Wir bieten unseren Kunden kostenlosen Bug-Support, um sicherzustellen, dass die Plattform reibungslos und ohne Probleme läuft.



Vollständiger Quellcode


Wir stellen sicher, dass Sie den vollständigen Besitz des Binance-Klons erhalten, indem wir Ihnen den vollständigen Quellcode anbieten.

Die kundenspezifische Entwicklung erfordert ein hohes Budget, aber unser vorgefertigtes Klonskript bietet zahlreiche Funktionen und einen kostenlosen Rebranding-Service zu einem günstigen Preis.
Warten ist langweilig, deshalb stellen wir Ihnen dieses sofort einsatzbereite Klonskript zur Verfügung, das vollständig an Ihre Bedürfnisse angepasst werden kann.
Wir verfügen über umfangreiche Erfahrung in der Entwicklung kryptowährungsbasierter Anwendungen, um Ihren Einsatz so leistungsfähig zu machen, dass er Ihr Krypto-Handelsgeschäft ankurbelt.

Wir wissen, wie ernst die Sicherheit in den aktuellen Zeiten von Datenschutzverletzungen ist. Aus diesem Grund haben wir unser Klonskript bereits mit strengen Sicherheitstests überprüft.
Im Rahmen unseres Engagements für die Bereitstellung einer umfassenden Lösung haben wir auch das Skript für eine höhere Geschwindigkeit optimiert, um sicherzustellen, dass Benutzer eine schnelle und effiziente Leistung erleben.
Durch die Kombination aller Schlüsselpunkte erreichen wir die Stufe einer effizient funktionierenden Lösung, die für jeden den richtigen Zweck und die richtigen Funktionen bietet.
In the GoJek Clone app customers can request and get any of the possible services on demand. Any nearby service provider received a notification for this service with a count-down. This includes everything from medical, delivery, repairs and a lot of other days to day needs. To be honest, it can go above 100+ services and still has no restrictions.
GoJek Clone has all the on-demand services you can 
möglicherweise
 think of! This is your chance to secure your own place in the industry with all on-demand service-based apps. Enable your customers to access different kinds of services, from a single app! 
Gojek
 Solution is the most competitive solution to get services delivered at home. Also serves as a dependable growth opportunity for service providers to earn 
independently
. Whether it is booking a cab, parcel delivery, food ordering or groceries or hiring a handyman. From Taxi Booking to Delivery, to eCommerce and Services. This app is the most dependable and precise solution in the market with live tracking. Comes with Android and iOS mobile applications.
To get more insight into the solution and its workflow, 
Nur
 take the live demo! It won't cost you anything! We will do the white labelling for this super app like go jek clone.
In the GoJek Clone – 2022 application clients can demand a taxi, dispatch, jacks of all trades, clothing, food, staple, and so on, and any close by specialist organization got a notice for this assistance with a count-down. This incorporates everything be it for the specialist, woodworker, fixes, house keepers, cleaners, coaches, attorneys, handymen, professionals, tow administrations and significantly more, frankly, it can go above 100+ administrations and still no limitations.
The Gojek Clone is an on-demand services platform that provides multiple services on a single platform, including ride-sharing, food delivery, courier services, beauty services, and more.
The platform is designed to provide a seamless user experience with an intuitive interface, multiple payment options, real-time tracking, advanced analytics, seamless communication, and customizable features.
It is built on robust and scalable technology, supports multiple languages, and allows customers to rate and review service providers, helping businesses maintain a high level of service quality.
Key features of a Gojek Clone:
Multiple Services: The Gojek Clone offers multiple on-demand services on a single platform, including ride-sharing, food delivery, courier services, beauty services, and many more. This means that customers can access a wide range of services with just a few taps on their mobile devices.
Seamless User Experience: The platform provides customers with a seamless user experience, with an intuitive interface that makes it easy to navigate through the application and access the services they need. The application is designed to be user-friendly and easy to use, with minimal steps required to complete a transaction.
Multiple Payment Options: The platform is integrated with multiple payment options, including credit/debit cards, e-wallets, and net banking, making it easy for customers to pay for the services they use. Customers can choose the payment option that is most convenient for them.
Real-Time Tracking: The Gojek Clone provides real-time tracking of service providers, allowing customers to track their location and estimated time of arrival. This feature provides customers with a sense of security and helps them plan their schedule accordingly.
Advanced Analytics: The platform provides advanced analytics and reporting, allowing businesses to track their performance and make data-driven decisions. Businesses can monitor key performance indicators such as revenue, user engagement, and customer satisfaction.
Seamless Communication: The platform provides seamless communication between service providers and customers, making it easy to resolve any issues or queries. Customers can communicate with service providers via the in-app chat feature or by calling them directly.
Customizable Platform: The Gojek Clone is highly customizable, allowing businesses to tailor the platform to their specific needs and requirements. Businesses can customize the platform's user interface, add new services, and integrate with third-party systems.
Robust Technology: The platform is built on robust and scalable technology, ensuring that it can handle high volumes of traffic and provide a fast and responsive user experience. The platform is designed to be reliable and scalable, ensuring that it can support businesses of all sizes.
Multi-Language Support: The platform supports multiple languages, making it accessible to a wide range of customers. Customers can choose the language that they are most comfortable with, making it easy for them to use the platform
Ratings and Reviews: The platform allows customers to rate and review service providers, helping businesses to maintain a high level of service quality. Ratings and reviews provide businesses with valuable feedback and help them improve their services.
GoJek Clone Ranked No.1
In this on-demand App Like Gojek, you can add unlimited services. Beginning from Taxi on Demand to AC Repair services Mechanic Services and more. Make a decent income through each trip/delivery or other services done from the Gojek Clone App. You also get options like Food Delivery, Grocery Delivery etc. Freedom to manage the main categories as well as subcategories as needed from the admin. You get different payment options like wallet, cash or card to pay for services. Users can choose to use the methods to grab the services included in the app. The perfect on-demand multi-services app. It offers multiple languages and currencies.
Gojek Clone app is a powerhouse with a lot in its core, it sounds very complex. We worked very hard to make it simple to use and generate service options and revenue without a sweat. Please check out our demo 
freely
 and without filling any forms to get access to the demo. The Power of Gojek Clone Solution is within its very roots of flexibility. Be it setting up various commissions for different services. Region-Wise Pricing or Geo-Fencing can handle it all without any issues and it is easy to control.
Covid19 has been harsh on all. It has made it clear that one service solution won't help to keep up with the stream and aspirations of people. With gojek clone solution, this won't affect 
adversely
 and will keep you robust. The opportunity that it offers enables people to increase the scope of service. In turn, will expand the revenue by offering customers more services easily efficiently. It's like a boon to the App Solutions Terminology itself.
GoJek Clone Script comes with mobile apps which also have 
mehrere
 languages. The admin backend will help you get started with business like gojek in any region across the globe. Accept or Reject for Providers and Stores is the key. To not force them and make them indulge in your business with liberty, is very simple but powerful. We have repeated the terms of multi-service and convenience 
mehrere
 times. Believe us GoJek Clone is more than you actually need. And we put it all in the right order and place to ensure that you don't have to worry ever.
We understood your concerns about the cost due to google maps API increasing costs. We know it keeps increasing and there is no way to lower it down. We have put up more than 8 maps API in the solution to lower your map billing cost.  It happens to be the heart of any on-demand solution. Don't worry anymore and the heart keeps beating without any expensive pacemakers.
GoJek Clone 2023 Script and Apps arrangement is planned, made, and incorporated to work equivalent to GoJek with past additional elements that as of now not give in a unique by a long shot the most complete administrator boards to deal with every one of the sections independently with brought together control and group the executives.
Feel free to connect with us for any frequently asked questions for the app script for on demand multi service app.
GoJek Clone 2023
Gojek Like Multi Service Booking System which allows people to book a cab or order food, grocery and deliveries and services as they need it. Moreover, you can offer Uber-like Taxi Rental Services, Moto ride, Uber-like Moto rentals just for the taxi part.
∙ Restricted traveller limit – No Extra Charges
∙ Safety checks and Verifications
∙ Book a ride for another person
∙ Shop/stop/eat while riding
Furthermore adding Covid19 Safety: Face Mask confirmation, Safety Checklists, Safety appraisals, and audits.
On-request Delivery Services
This section presents on-request conveyance from the stores and cafés close by. This includes Food, Groceries, Medicines, Faware store-based deliveries, clients can order fast. This includes food, food, meds, water-bottle, wine, vehicle washing, and so forth
The component will include:
∙ Daywise availability of time slots
∙ Search items easy for delivery
∙ Voice guidance for the conveyance drivers
∙ Restaurants to upload photos of the kitchen
∙ Order accept or reject choice for delivery drivers
Furthermore, the application comes with powerful features like Multi Language In-App Chat Different Payment Methods Many cab options that 
schnell
increase your business.
This section offers a wide range of services by Providers.
Doctors, Pet walkers, Insurance ,
Pest control, Sanitization, Tutors,
Real Estate Agents, Locksmith, Tow Services,
Lawyers, Event coordinators, Baby Sitters, House cleaning , Electricians, Plumbers, and more.
The elements will include:
∙ Feedback and evaluations
∙ Graphical symbol status of the orders
The on demand services with multi service app like gojek clone script comes with service app for service provider. It comes with complete source code and publishing of app in App Store and play store. It also comes with store app and provider app to serve customers. 
Our perfect clone script for gojek clone script to give you full gojek app with user app, service provider app and delivery app along with dispatcher panel. Phone no. and email protected by solution security.

The solution comes with android app & iOS app for both the iOS and android platform.
Why Choose Us For Developing White Label GOJEK Clone App?
You will find many companies offering Gojek Clone Solution. Point is how can you trust which one is right for you?
We aim at delivering right and promised solution as per our demo every time to our clients. We have been delivering to end number of customers the full functional Gojek  Clone. You can always ask us the clients we have served and check our full demo to understand and believe. We always deliver, to us commitment is everything.
We have a skilled team of developers and coders to achieve the same and always deliver the right. We have a track record of delivering solutions, always before the timeline, we confirm to you. We love to see you surprised with faster delivery. Miracuves is always appreciated by clients across the globe for its timely work. We ensure that you get what you asked and paid for.
Our Gojek Clone solution is completely White-Labelled and we do the complete rebranding and deployment. You can always let us know if you need any customisations you might need and we will be happy to help you out. Might incur extra costs.
The On-Demand Multi-administration App can change your business completely. Rather than having one service offering app its wise to have an app that offers many services. Our GoJek Like App is the way to get ahead of the competition by offering more. The cutting edge world depends on cell phones only. Each time somebody needs something, they get to cell phones and get to searching for what they need. With the passage of the GoJek Like App on the lookout, this model has spread over any sort of administration too.
Der
GoJek Like App
is a powerful on-demand app that empowers clients to get on the web and find services. Be it for Taxi, Delivery, Orders or Handymen. The app was launched in Indonesia as Gojek and provided ride and delivery services on bikes. Later they started adding up more services to the platform to make more offerings to clients. After the success of the GOJEK in Indonesia, people and businesses understood the idea. Offering Many services in One App makes it more attractive for customers. Even providers find it more profitable to offer services on such a platform.
Comes with a Responsive web app or Web Apps and Mobile app to give you full exposure. The Mobile application comes For android as well as iOS. Our skills are well appreciated by all our clients for Mobile app development. We use latest Sdk for native mobile and native app and they 
smoothly
 run on any of the mobile devices.
Our Dev tests the Solution on various ends
Web App Development environment

Application development on Android Studio, Xcode even Xamarin

Test Deploy the Mobile Applications for load testing and scalability
As well as checking the front end and the user interface. We ensure the backend is easy to use and reliable for you to control and manage. Build your own scalable go jek solution with us, its open-source and meets the Niche of super apps concept. Its customizable on your end and we can we can even get it Customized for you. It delivers the finest user-experience and its super scalable.
Almost everyone is looking toward this solution. As is powerful and offers 
benutzerfreundlich
 aspects
Web-application, Back end Dashboard, Cross-platform, Empowering salesforce, Short development Lifecycle, Robust Programming-language, SEO Search-engine Optimized, Admin Tutorial Hints, Agile, Powerful Frameworks and a lot more.
Solutions are 
fully
 cross-platform and Easy to Use for everyone. The accepted business model across the globe.
Gojek mobile apps
 are the perfect on 
demand multi services app
 which comes with 
admin panel serving 
app users for 

food groceries,

 

multi service apps and 

delivery apps. We provide you with 

source codes

 for this 

super app

 with 

multiple payment options allowing you to start your own

 

multi service business

 with 

payment gateway.

 Der 

app wallet

 can be used for 

taxi booking

 with many 

advanced features. The 

gojek clone app solution

 is one 

single app

 to 

book services of rides, deliveries and services in

real time. We are the the proud

app developers of such great solution,
A Gojek clone can have different revenue models depending on the business strategy and goals of the company. Here are some of the revenue models that can be adopted:
Commission-based model: The platform can charge a commission fee for each transaction made through the platform. For example, if a user orders food from a restaurant through the app, the app can charge a commission fee from the restaurant for the transaction.

Subscription-based model: The platform can offer different subscription plans to its users with additional benefits such as discounts, cashback, or free deliveries. The platform can charge a monthly or yearly subscription fee from its users.

Advertising-based model: The platform can offer advertising space to businesses on its app. The businesses can pay for the advertising space, and the platform can earn revenue through advertisements.

Delivery fee model: The platform can charge a delivery fee for each delivery made through the app. This model can work well for businesses that provide delivery services.

Surge pricing model: The platform can implement surge pricing during peak hours or busy days. This model can help the platform to earn more revenue during high-demand periods.

Partnership model: The platform can partner with other businesses such as airlines, hotels, or restaurants, and earn a commission fee for each transaction made through the partnership.
It's important to note that the revenue model should be aligned with the target market and the competition in the industry. A thorough analysis of the market and competition can help in choosing the right revenue model for a Gojek clone.
Multi Maps API Rotator: The platform uses multiple maps API rotators to ensure reliable and accurate location tracking and routing. This feature also helps reduce downtime and improve overall service quality.
Multiple Payment Gateways: The platform offers multiple payment gateways, allowing customers to choose the payment option that is most convenient for them. This feature also helps businesses expand their customer base by catering to a wide range of payment preferences.
OTP for Rides and Services: The platform uses OTP (One Time Password) verification to enhance the security of rides and services. This feature ensures that only authorized users can access the platform and use its services.
Wallet to Wallet Transfer: The platform allows customers to transfer funds from one wallet to another, enabling seamless and secure transactions between users. This feature also provides customers with a convenient way to pay for services and rides.
VoIP & Number Masking: The platform uses VoIP (Voice over Internet Protocol) and number masking to protect the privacy of customers and service providers. This feature ensures that all calls and messages are routed through the platform and keeps personal contact information confidential.
Provider Subscription: The platform offers a subscription model for service providers, allowing them to access exclusive features and benefits. This feature also helps businesses retain their top- performing service providers and incentivizes them to provide high-quality service.
Reports: The platform provides detailed reports on service usage, revenue, and other key metrics. This feature allows businesses to track their performance and make data-driven decisions to optimize their operations.
Provider Withdrawal and Settlement: The platform allows service providers to withdraw their earnings and settle their accounts at regular intervals. This feature provides service providers with a reliable and timely payment system and improves overall user satisfaction.
The future of a Gojek clone largely depends on the market demand and the competition in the industry. However, with the increasing adoption of on-demand services and the rise of the gig economy, the Gojek clone is likely to have a promising future. Here are some potential developments that could shape the future of a Gojek clone:
Expansion to new markets: A Gojek clone can expand its services to new markets, both domestically and internationally. The platform can leverage its technology and expertise to offer localized services in new markets.

Integration of new services: A Gojek clone can integrate new services to its platform, such as healthcare, finance, or education services. This can help the platform to diversify its offerings and cater to a wider range of customer needs.

Embracing new technologies: A Gojek clone can adopt new technologies such as Artificial Intelligence (AI), Internet of Things (IoT), and blockchain to enhance its services and improve the user experience.

Mergers and acquisitions: A Gojek clone can explore opportunities for mergers and acquisitions with other on-demand service providers to expand its market share and strengthen its position in the industry.

Increased competition: As the on-demand service industry continues to grow, the competition is likely to increase. A Gojek clone will need to continuously innovate and improve its services to stay ahead of the competition.
Overall, the future of a Gojek clone is promising, provided it can adapt to changing market demands, embrace new technologies, and remain competitive in the industry.
What is gojek clone script ?
Gojek Clone is a pre-built super app solution that integrates multi-services on-demand such as taxi-hailing food delivery, grocery delivery, medicine delivery, meat delivery under one roof. The Gojek clone script is customized to add new features and services according to the client's requirements.
Which company provides the best Gojek clone app?
To help eliminate the aggravations involved in the development strategy, Miracuves offers the top Gojek clone scripts in the market.
What services does Gojek offer?
Gojek, a leading Southeast Asian on-demand, multi-service tech platform provides access to a wide range of services including transport, payments, food delivery, and logistics. With the principle of using technology to improve the lives of users, the Gojek app was launched in January 2015 for users in Indonesia.
Which is better Gojek Clone to Grab Clone?
It is not possible to determine which is better between Gojek clone and Grab clone as it is dependent on the specific software and the customization that you choose. Both Gojek and Grab are popular ride-hailing and on-demand service platforms in Southeast Asia and both have their own unique features and offerings.
A Gojek clone may have more features than Grab clone, or vice versa, it's all depend on the customization and added features. It's also important to consider the legal and regulatory requirements of your area, as well as the needs of your customers and target market.
It would be best for you to research and compare the different options available and choose the one that best fits your needs and goals. It's also important to consider the support and the development team behind the clone, as well as the pricing, security, scalability, and overall quality of the software.
Arbeiten Sie mit uns für eine umfassende IT-Entwicklung zusammen
Gerne beantworten wir Ihre Fragen und helfen Ihnen herauszufinden, welche unserer Dienstleistungen am besten zu Ihren Bedürfnissen passen.
Was passiert als nächstes?
Wir vereinbaren einen für Sie passenden Termin. 
Wir führen ein Entdeckungs- und Beratungsgespräch durch. 
Wir erarbeiten einen Vorschlag und eine Vorgehensweise.
Vereinbaren Sie eine kostenlose Beratung
Mit unseren Managed IT Services können Sie sich auf das Wesentliche konzentrieren
Sind Sie damit beschäftigt, IT-Brände zu beseitigen, anstatt sich auf Ihr Kerngeschäft zu konzentrieren? Wenn Ihre Technologie Ressourcen verbraucht, anstatt sie zu optimieren, kann Netsurit Sie wieder auf den richtigen Weg bringen. Ein professionell verwalteter Serviceanbieter kann Ihnen den entscheidenden Vorteil verschaffen: