Launch Your Leading-Edge Ride with Fare Negotiation Platform
Miracuves offers 100% customizable inDriver Clone, a white-label Ride with a reverse bidding platform integrated with all the new-age features and functionalities.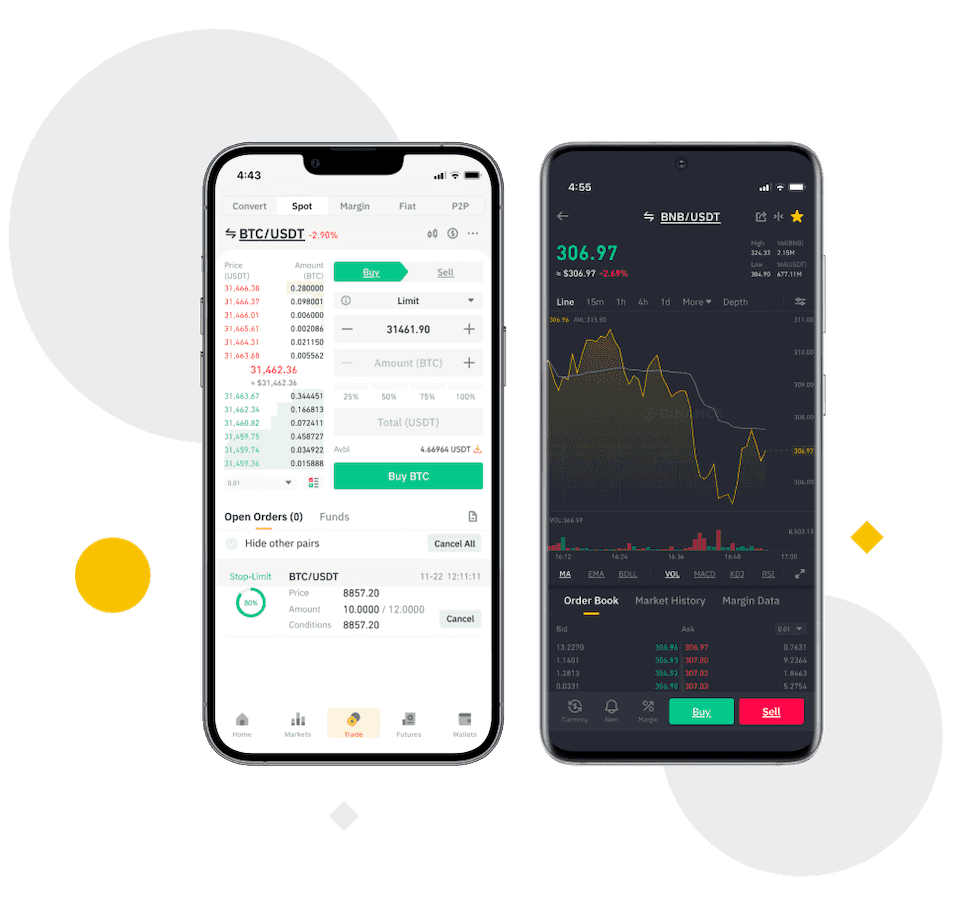 inDriver clone cab with fare bidding on demand. Rides with fare Negotiation.
inDriver Clone to enable you to offer Ride Services with bidding to People as well as parcel delivery.
InDriver is one of the fastest-growing taxi apps operating on the Real-Time Deals model. InDriver app disrupted the online taxi booking apps with its "negotiable fares" option. Comes with daily rides, rentals & parcel sending option. A professionally developed indriver Clone can give you the decisive edge to:
Enhanced Efficiency: A professionally developed InDriver clone can significantly enhance your operational efficiency, streamlining the ride-hailing process and reducing wait times for both passengers and drivers.

Marktdurchdringung: With a well-crafted InDriver clone, you can penetrate the ride-hailing market more effectively, leveraging a proven business model to attract a broader user base and compete successfully against existing players.

Innovative Eigenschaften: A carefully crafted clone can incorporate innovative features, such as advanced route optimization, real-time driver-passenger communication, and flexible fare options, giving you a competitive edge by offering an improved and unique service.

Brand Credibility: A professionally developed clone ensures a polished and reliable user experience, contributing to the establishment of your brand's credibility and trustworthiness in a competitive market.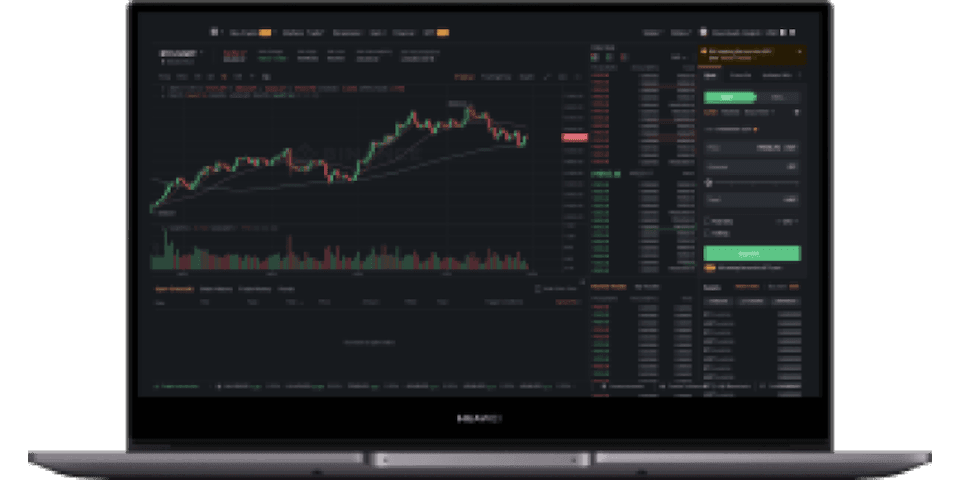 In a bustling market of ride-hailing solutions, our InDriver clone stands out as a true game-changer, redefining the way people experience transportation. What sets us apart is our innovative approach to pricing – with our unique bidding and fare negotiation feature, we empower both passengers and drivers, fostering a sense of control and fairness. Passengers can propose their own fares, and drivers have the freedom to accept, reject, or counter-offer, ensuring transparent pricing and eliminating the hassle of haggling.
But our distinctiveness doesn't stop there. Seamlessly integrated with multiple Maps APIs, our clone ensures accurate navigation, making journeys efficient and stress-free. Additionally, we offer not just daily rides, but also the convenience of long-term rentals, catering to diverse transportation needs. With these standout features combined, our InDriver clone doesn't just provide rides; it cultivates a sense of empowerment, reliability, and convenience for everyone involved – a formula that truly revolutionizes the ride-hailing experience.
In the dynamic landscape of flexible rides, our InDriver clone is poised to be a disruptive force, reshaping the very essence of how people move from point A to B. By introducing a groundbreaking bidding and fare negotiation system, we're putting the power back in the hands of passengers and drivers. No longer confined to fixed prices, passengers can propose their desired fares, while drivers can accept, counter-offer, or decline, fostering a new level of transparency and collaboration that challenges the conventional norms of ride pricing.
But our disruption doesn't end with pricing innovation. With seamless integration of multiple Maps APIs, our clone ensures pinpoint accuracy in navigation, making every ride an effortless journey. Furthermore, we offer an array of options beyond mere daily rides, embracing long-term rentals that cater to diverse travel needs. Through these bold steps, our InDriver clone not only responds to the demands of a flexible rides market but actively reshapes it by ushering in an era of user-driven pricing and unrivaled convenience, truly putting the "flexible" back into flexible rides.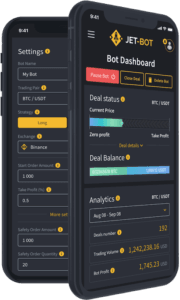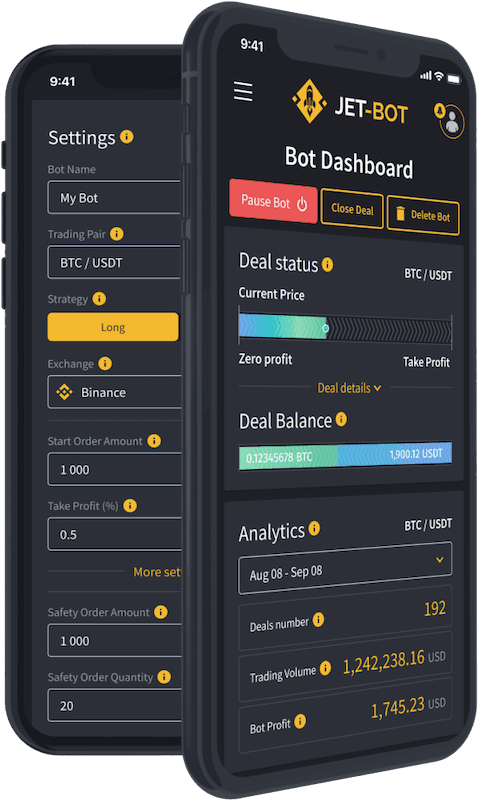 Modernste Funktionen
that drive inDriver Clone
The InDriver Clone boasts a revolutionary bidding and fare negotiation system, granting users the power to propose fares and drivers the ability to accept or counter-offer. This transparent pricing model is complemented by seamless integration of multiple Maps APIs, ensuring accurate navigation. Flexible rentals, real-time driver-user communication, route optimization, multi-language support, and an in-app wallet further enhance the experience, positioning the clone as a trailblazer in redefining ride-hailing with user-driven pricing and advanced features.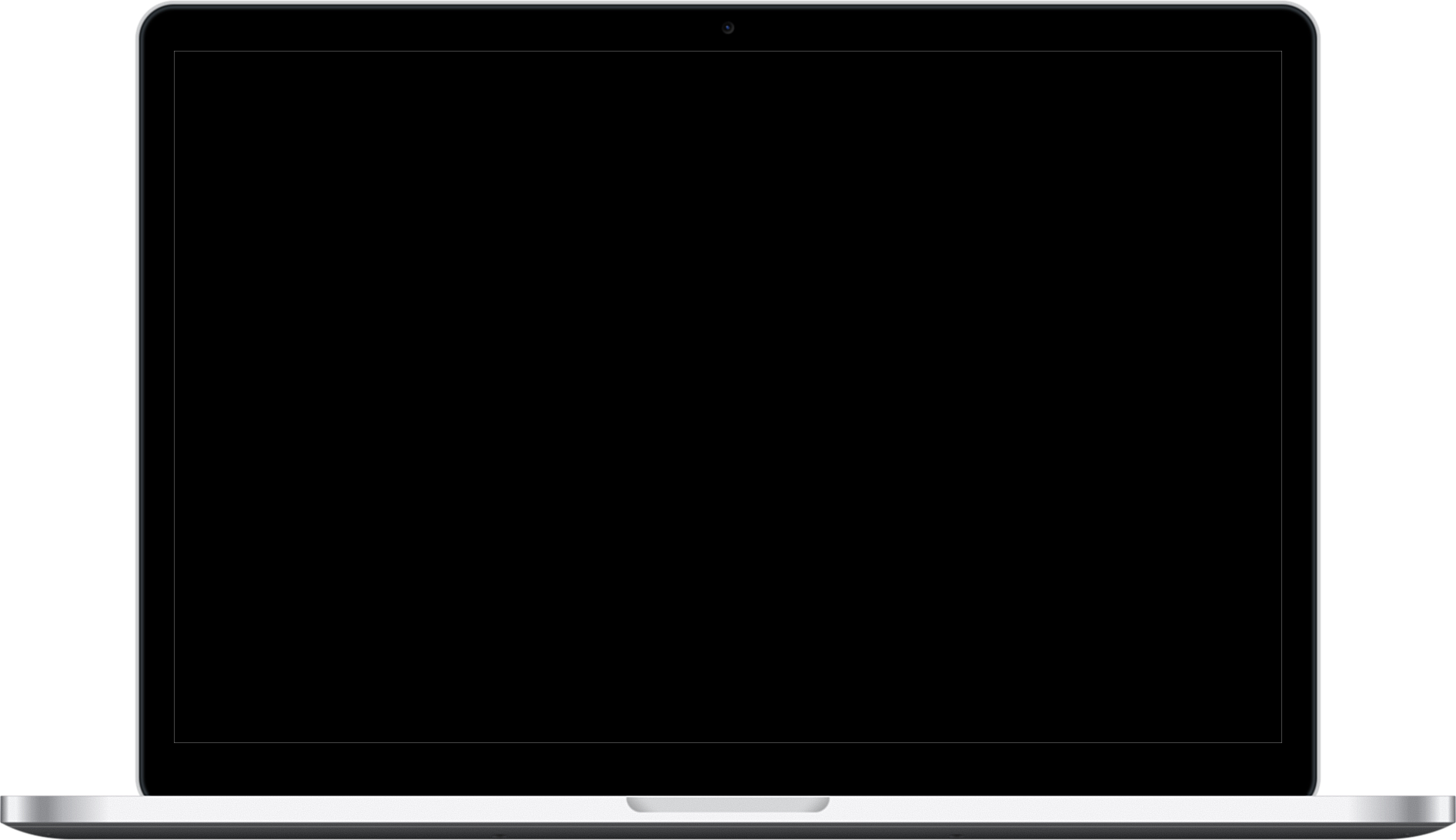 Bidding System: Users can propose their desired fares, giving them control over pricing and fostering transparency.


Echtzeit-Tracking: Live tracking of driver location enhances user experience and minimizes wait times.


Flexible Rentals: Users can choose between daily rides and longer-term rentals for a variety of travel needs.


Mehrsprachige Unterstützung: Cater to a diverse user base by providing the platform in multiple languages.


Sichere Zahlungen: Integration of secure payment gateways ensures hassle-free and secure transactions.


Ride History: Users can review past rides, facilitating better expense tracking and planning.
Benutzerverwaltung: Efficiently manage user accounts, ensuring a smooth experience across the platform.


Driver Management: Monitor and regulate driver profiles, ensuring quality and safety standards are maintained.


Pricing Control: Admins can set guidelines for the bidding system and pricing parameters.


Analytics Dashboard: Access data-driven insights on user behavior, bookings, and revenue for informed decision-making.


Support & Helpdesk: Offer customer support and manage user inquiries for exceptional service.


Sonderangebote und Rabatte: Admins can create and manage promotional offers to attract and retain users.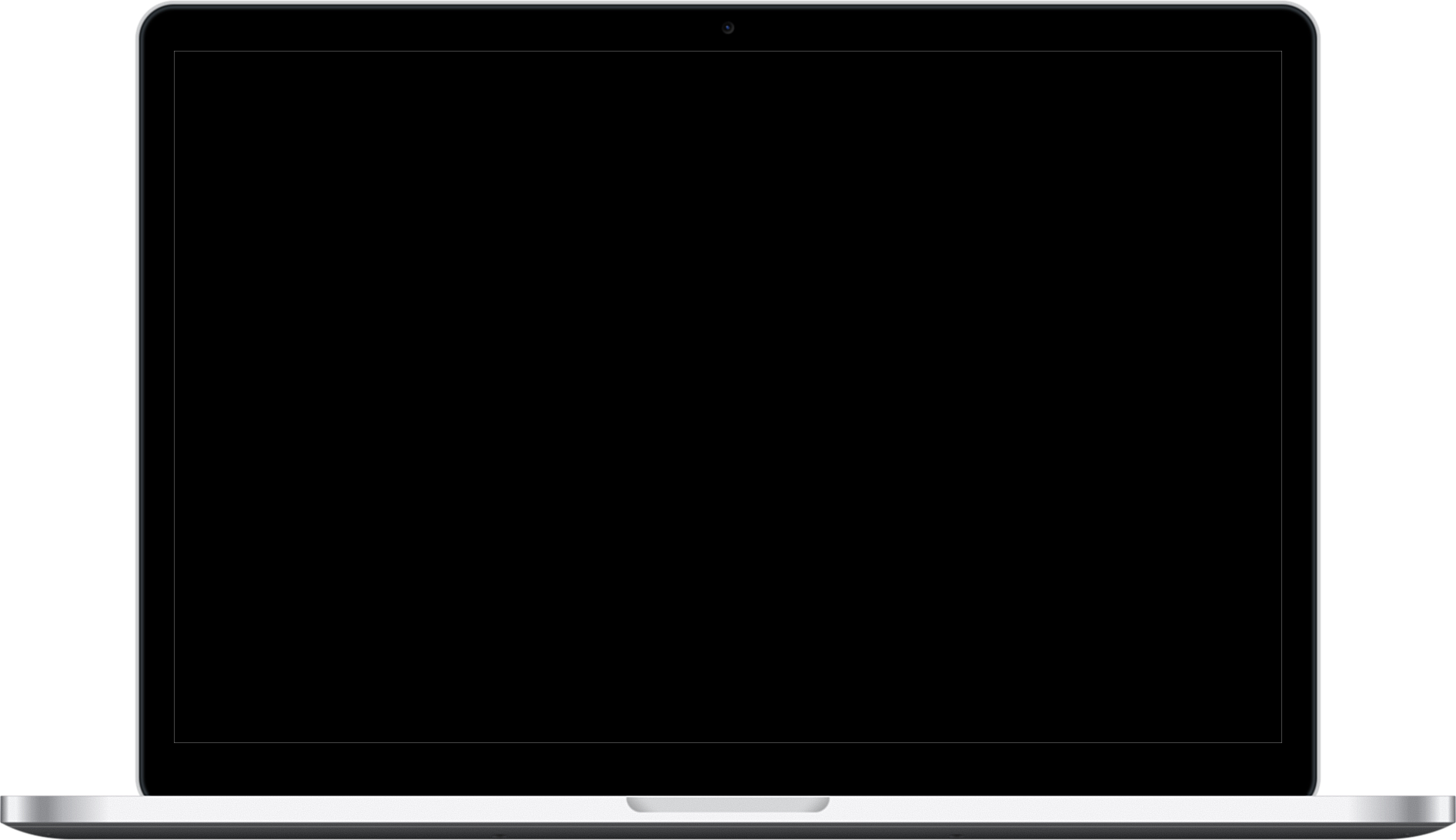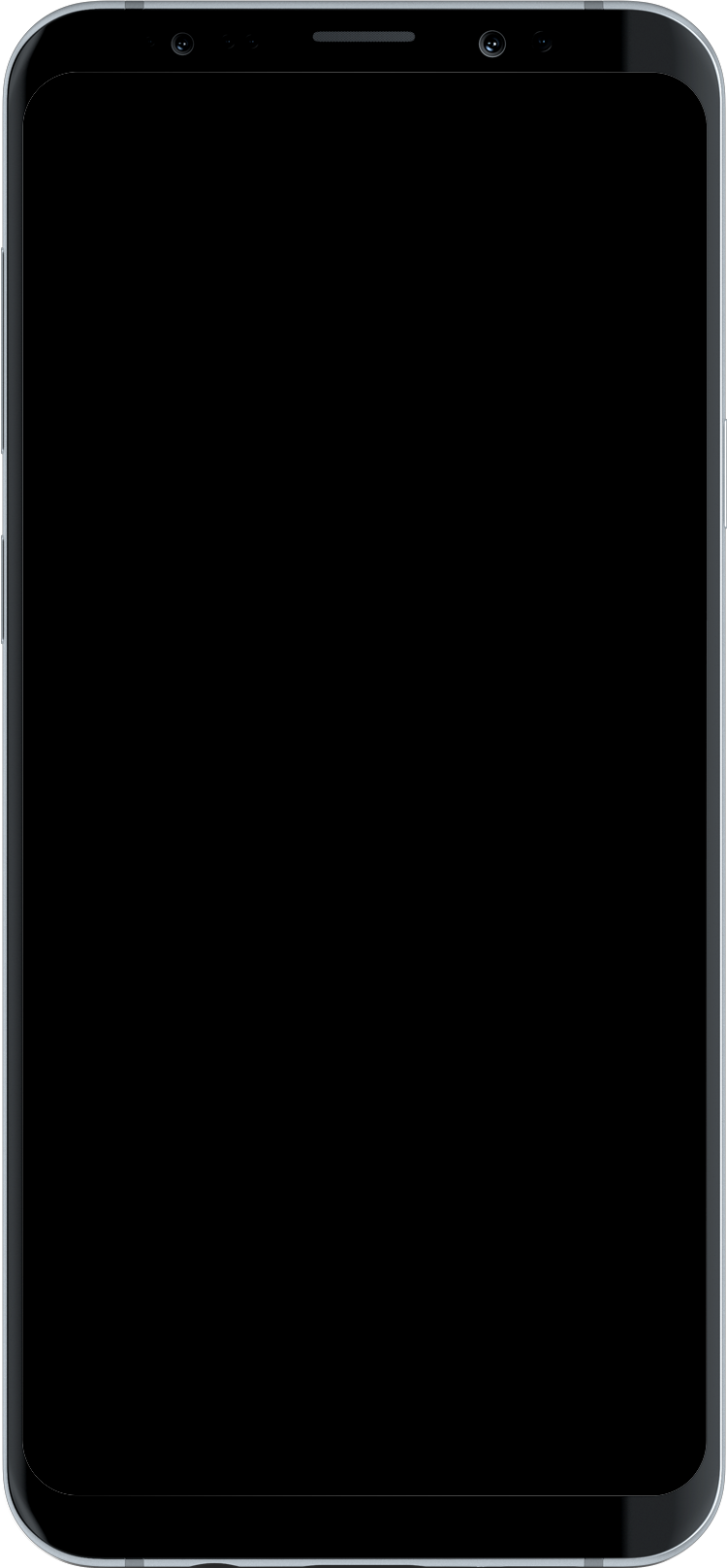 Bidding & Fare Negotiation: Passengers can propose fares, and drivers can negotiate, giving a unique pricing experience.


Real-time Communication: Seamless chat and call functionality between drivers and passengers for better coordination.


Route Optimization: Optimized routes based on real-time traffic data for efficient journeys.


Mitteilungen: Keep users updated with ride confirmations, driver arrival, and promotional offers.


GPS Navigation: Integration of Maps APIs for accurate navigation, ensuring hassle-free rides.


Bewertung und Rezensionen: Users can rate and review drivers, promoting accountability and enhancing the service quality.
Bereit
Vorgefertigt und sofort verfügbar, was die Entwicklungszeit verkürzt und eine schnelle Implementierung ermöglicht.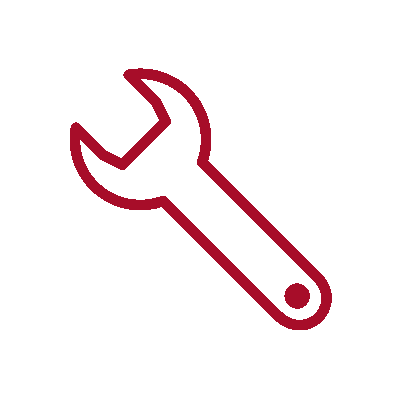 Satz
Konfiguriert für spezifische Anforderungen, wodurch der Bedarf an umfangreichen Anpassungen vor der Bereitstellung minimiert wird.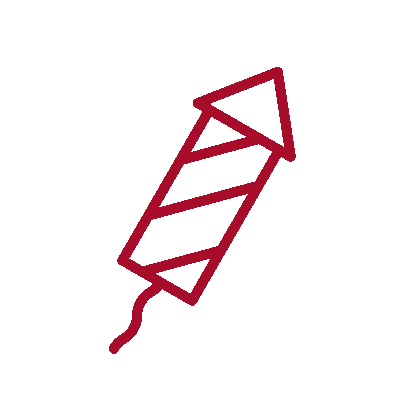 Gehen
Nach der Bereitstellung kann es schnell in bestehende Systeme integriert werden und ermöglicht so eine nahtlose Einführung.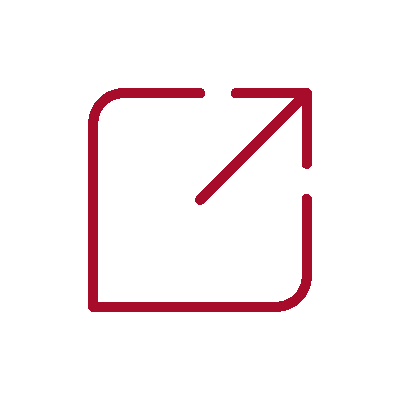 Jetzt
Unmittelbarer Zugang zu modernen Technologien, damit Unternehmen auf dem neuesten Stand und wettbewerbsfähig bleiben.
In
Kann an die bestehende Infrastruktur des Unternehmens angepasst werden und sorgt so für Kompatibilität und reibungslose Integration.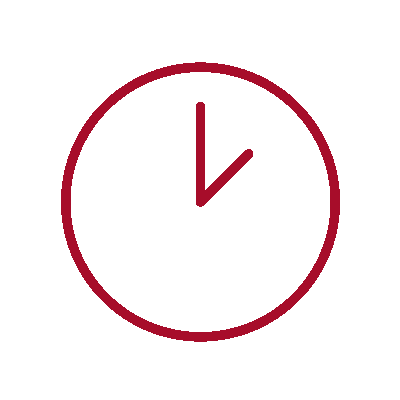 Zeit
Sparen Sie wertvolle Zeit, indem Sie spezifische Herausforderungen effizient angehen, sodass sich Teams auf ihre Kerngeschäftsaktivitäten konzentrieren können.
Registration
Users sign up with their email or mobile number and create an account.
Location Input
Users enter their pickup and drop-off locations.
Vehicle Selection
Users choose from available vehicle options based on their preferences.
Fare Estimation
The app provides an estimated fare for the selected route.
Driver Matching
The app matches the user with a nearby available driver.
Ride Confirmation
Users confirm the ride, receiving driver details and ETA.
Ride Experience
Users track the driver's arrival, board the vehicle, and enjoy the ride.
Payment & Review
After reaching the destination, users make payments through the app and can rate/review the driver.
Kostenlose Bereitstellung
Wir führen das Rebranding Ihrer Website und Apps mit Ihrem Logo, Ihren Symbolen und Ihrem Farbschema durch und implementieren diese.
Quell- und Projektcodes
Wir stellen Ihnen zu Beginn vollständige Quellcodes und zum Zeitpunkt der endgültigen Lieferung vollständige Projektcodes zur Verfügung.
Apps-Veröffentlichung
Wir kümmern uns um die Veröffentlichung Ihrer Apps in beiden Stores auf Ihren Entwicklerkonten und sorgen für die Freigabe.
Support-Zeitleiste
Wir bieten 60 Tage technischen Bug-Support und 1 Jahr lang Produkte (falls vorhanden) in Form von SDK oder API ohne zusätzliche Kosten.
Web & Admin
Wir haben PHP mit Bootstrap Framework zusammen mit MYSQL und NodeJS verwendet, um es robust und flexibel zu machen.
Android Apps
Android-Apps werden nativ mit Java/Kotlin auf Android unter Verwendung der neuesten SDK-Implementierungen und Benutzeroberflächen erstellt.
iOS-Apps
IOS-Apps werden nativ mit Swift 4/5 auf Xcode unter Verwendung der neuesten SDK-Implementierungen und Benutzeroberflächen erstellt.
API-Major eines Drittanbieters
Google Full Map SDK, Social Logins, Twilio, Firebase, Zahlungsgateways, Google Translate und MTR.

Dynamic Surge Control
Implement an innovative surge pricing control feature that allows users to set their own surge price limits during high-demand periods, offering them flexibility and control over pricing.
$900
Community-Powered Navigation
Integrate a community-driven navigation system that allows drivers and users to contribute real-time updates about road closures, traffic congestion, and other route-related information, enhancing navigation accuracy and efficiency.
$1200
Eco-Friendly Ride Options
Offer a unique "Eco Mode" that connects users specifically with electric or hybrid vehicles, promoting environmentally conscious choices and supporting sustainable transportation solutions.
$960
Local Business Integration
Partner with local businesses to offer users exclusive discounts and deals at nearby restaurants, shops, and attractions during their rides, enhancing the overall user experience and providing added value.
$1200
100% Anpassbar


Wir bieten Anpassungsdienste an, um sicherzustellen, dass unsere Kunden genau die Features und Funktionalitäten erhalten, die sie für ihre Klonlösungsanforderungen benötigen.



Kostenloser technischer Support


Unser Expertenteam bietet unseren Kunden während des gesamten Entwicklungsprozesses und auch nach dem Start der Plattform kostenlosen technischen Support.



Kostenloser Bug-Support


Wir bieten unseren Kunden kostenlosen Bug-Support, um sicherzustellen, dass die Plattform reibungslos und ohne Probleme läuft.



Vollständiger Quellcode


Wir stellen sicher, dass Sie den vollständigen Besitz des Binance-Klons erhalten, indem wir Ihnen den vollständigen Quellcode anbieten.

Die kundenspezifische Entwicklung erfordert ein hohes Budget, aber unser vorgefertigtes Klonskript bietet zahlreiche Funktionen und einen kostenlosen Rebranding-Service zu einem günstigen Preis.
Warten ist langweilig, deshalb stellen wir Ihnen dieses sofort einsatzbereite Klonskript zur Verfügung, das vollständig an Ihre Bedürfnisse angepasst werden kann.
Wir verfügen über umfangreiche Erfahrung in der Entwicklung kryptowährungsbasierter Anwendungen, um Ihren Einsatz so leistungsfähig zu machen, dass er Ihr Krypto-Handelsgeschäft ankurbelt.

Wir wissen, wie ernst die Sicherheit in den aktuellen Zeiten von Datenschutzverletzungen ist. Aus diesem Grund haben wir unser Klonskript bereits mit strengen Sicherheitstests überprüft.
Im Rahmen unseres Engagements für die Bereitstellung einer umfassenden Lösung haben wir auch das Skript für eine höhere Geschwindigkeit optimiert, um sicherzustellen, dass Benutzer eine schnelle und effiziente Leistung erleben.
Durch die Kombination aller Schlüsselpunkte erreichen wir die Stufe einer effizient funktionierenden Lösung, die für jeden den richtigen Zweck und die richtigen Funktionen bietet.
InDriver is a transportation platform that allows users to book rides with drivers using their smartphones. A InDriver clone is a transportation platform that is designed to function in a similar way to InDriver, but may be offered by a different company or organization.
InDriver clones typically allow users to request rides from drivers, track their progress in real-time, and pay for the ride through the platform. Some InDriver clones may offer additional features or services, such as the ability to book rides in advance or the option to choose a specific driver.
InDriver clones may be developed by companies or organizations looking to enter the transportation market, or by existing transportation companies looking to expand their offerings. It is important for companies and organizations considering developing an InDriver clone to research and understand the legal and regulatory requirements for operating a transportation platform in their region.
The user can easily book a ride by entering the pick-up & drop location and the bid for his price.
Once the rider bids his price, the drivers have three choices to accept the quoted price, reject the request, and bid for a higher price. This feature allows drivers to choose their rides.
Russian students create the InDriver taxi app in the year 2012. Generally in Russia, when the temperature had reached up to -45 degrees centigrade, that time taxi operators usually raised their price one and half times more.
So students created this app in which you have to enter the amount in the app, which means that you are ready to pay that amount for the trip. Then, the driver will contact you on your desired quote and who will be agreed on that quote.
Finally, he will be the person to complete the ride. Indriver clone app is the initiative in favour of taxi drivers and customers.
Indriver clone is a ride-hailing platform that uses a reverse bidding system to allow drivers to bid on rides and passengers to choose the lowest fare offered. It is a clone or a similar system to the popular ride-hailing platform Indriver.
In indriver clone, passengers can specify their ride preferences such as car type, route, and other preferences, and drivers can tailor their bids to meet these needs. This customization can lead to a better user experience for both drivers and passengers.
The reverse bidding system used in indriver clone allows drivers to have more control over their fares, as they can bid competitively for rides and potentially earn more money. Passengers, on the other hand, can choose the lowest fare offered, potentially leading to lower costs compared to fixed pricing models.
Key features of a InDriver Clone:
Reverse Bidding System: The reverse bidding system is the core feature of Indriver clone. It allows drivers to bid on rides, and passengers to choose the lowest fare offered by drivers. This feature helps to ensure that passengers get the best possible price for their ride, while drivers can offer competitive prices and potentially earn more money.
Customizable Ride Preferences: Indriver clone allows passengers to customize their ride preferences by specifying details such as car type, route, and other preferences. Drivers can then tailor their bids to meet these needs, which helps to ensure that passengers get the ride experience they want.
Real-Time Availability: Indriver clone provides real-time availability of drivers and their bids, allowing passengers to choose the most suitable ride. This feature ensures that passengers can find a ride quickly and easily, without having to wait for long periods.
In-App Messaging: The in-app messaging feature allows drivers and passengers to communicate with each other. This feature is particularly useful for passengers who want to communicate specific needs or preferences to their driver, or for drivers who need to clarify pick-up or drop-off details with their passenger.
Multi-Currency Support: Indriver clone supports multiple currencies, making it a global platform. This feature ensures that passengers and drivers can use the platform in their preferred currency, which helps to reduce currency conversion fees and makes the platform more accessible.
Rating and Feedback System: The rating and feedback system allows passengers to rate drivers and provide feedback on their experience. This feature helps to ensure that drivers provide high-quality service and maintain a good reputation on the platform.
GPS Tracking: Indriver clone includes GPS tracking, allowing passengers to track the driver's location in real-time. This feature helps to ensure that passengers know exactly when their driver will arrive, and can plan accordingly.
Payment Integration: The platform integrates with various payment gateways, allowing passengers to pay for rides securely and conveniently. This feature helps to ensure that payments are processed quickly and efficiently, and that passengers can use their preferred payment method.
Driver Verification: Indriver clone verifies drivers before they can bid on rides, ensuring the safety of passengers. This feature helps to ensure that only qualified and trustworthy drivers are allowed on the platform, which helps to build trust and confidence among passengers.
Commission Management: The platform manages commission fees for each ride, allowing for transparent and fair payment processing for all parties involved. This feature helps to ensure that drivers are paid fairly for their work, while also ensuring that the platform can cover its costs and continue to operate effectively.
inDriver-Klon
The inDriver clone script is an easy-to-use solution that empowers drivers in negotiating fares with their passengers in real-time. It works on a real-time deals model.
Moreover, this in driver clone app can set your fare rates and adjust them based on current traffic conditions and other factors. The company's business model is to provide drivers with an option to negotiate prices per ride.
It enabled them to break into the market dominated by its major competitor Uber, which controls around 40% of the market share. Their model has been successful, and they have owned about 10% of the total market share since inception and show no signs of slowing down.
Mit unserer Indriver Clone Script, you can quickly launch your taxi app like the original and has all the features and functions that the initial app does.
The company also offers drivers an option to charge for their rides with "negotiable fares". It does not see in most taxi booking apps, which have succeeded in disrupting the market. With the Indriver app, "negotiable fares" option,
The user enters the pick-up and drop-off location, along with the bid price of their ride. The driver can set their price for the ride, and users can choose rides based on their price negotiation using a mobile app and get better fares than another ride-sharing app.
We are offering a courier service which will provide users with quick and efficient delivery at your price. First, you have to place your order on the app, decide your fare and choose the courier service. Then, customers can bargain with the delivery agent to lock the price. If the user is not satisfied with the price, they can accept/ reject the offer.
Similarly, courier service can make a counter-offer to the price provided by the customer. After accepting the courier service, We will share the courier details with the user. Then, they can send packages upto 20 kg to any destination they want to conveniently and hassle-free.
The White-Label inDriver Clone Script Includes:
Main Website (Includes Taxi booking from Website)

Rider iOS App

Rider Android App

Rider Web Panel

Driver iOS App

Driver Android App

Driver Web Panel

Web Panel for the Taxi Companies

Dispatcher-Panel

Billing Administrator Panel
Powerful admin web panel to enable the management and working of the app. This includes the information about –
InDriver is a transportation platform that allows users to book rides with drivers using their smartphones. One feature of the InDriver platform is the ability to bid on rides. With the bid feature, users can submit a custom offer for a ride, and drivers can choose to accept or decline the offer.
To bid on a ride with InDriver, users typically need to follow these steps:
Open the InDriver app and enter your pickup location and destination.

Tap the "Bid" button, which is usually located at the bottom of the screen.

Enter the amount you are willing to pay for the ride.

Tap the "Send" button to submit your bid.

Wait for a driver to accept your bid. If a driver accepts your bid, you will be notified and can track the progress of your ride in the app.
Bidding on rides with InDriver allows users to potentially save money on their rides, as they can offer a price that is lower than the standard fare. However, it is important to note that drivers are not required to accept bid offers, and users may need to wait longer for a ride if they choose to use the bid feature.
Let us explain how the taxi on-demand app operates. The first step for any rider is to download the app from Android Play Store or IOS App Store.
Once they install the app they need to sign up and create a profile. On the other hand, the driver needs to do the same. Driver Profile gets approved by the Admin to provide services.
Now, the rider selects the destination of travel as the pickup location is auto-detect. After this select the vehicle type and in case of pool ride select no. of seats needed.
As soon as the rider places a request the nearby drivers are notified of the same. They can accept the request and see the place to go for pickup.
Once the driver arrives at the pick-up location user is notified. The rider gets into the cab, provides the driver with OTP and the trip gets started.
Once they reach the destination, the driver completes the trip. An invoice is generated which can be paid by the user in cash or card. It will be effortless if the rider used a wallet or card when booking the trip. The payment gets done and they can give reviews to one another.
This is the simple flow and what else can be better than a smooth ride and no hassles with indriver clone.
Note:
Indriver Clone allows for negotiation between user and driver over estimated fare as well as parcel delivery services.
An inDriver clone is a ride-hailing platform that follows the business model of the popular inDriver app. The revenue model of an inDriver clone typically revolves around commission fees, advertising, and additional services. Here's a detailed breakdown of the revenue streams commonly associated with an inDriver clone:
Commission Fees: The primary source of revenue for an inDriver clone is the commission charged on each ride completed through the platform. The platform usually takes a percentage of the fare paid by the passenger and driver as a commission. The commission rate can vary but is typically around 10-20% of the total fare.

Surge Pricing: Surge pricing is a dynamic pricing strategy employed during peak demand periods. During high-demand times or in busy areas, the platform can apply surge pricing, which increases the fares for passengers. The difference between the regular fare and the surge fare goes to the platform as additional revenue.

Advertising: An inDriver clone can generate revenue by displaying advertisements within the app. These advertisements can be targeted based on user demographics, location, and ride history. The platform can partner with businesses, brands, and local service providers to display their ads, earning revenue based on impressions, clicks, or conversions.

Premium Listings: The platform can offer premium listings to drivers or businesses for additional visibility. For example, drivers can pay a fee to have their profiles featured prominently in search results or receive priority ride requests. Similarly, local service providers such as restaurants, hotels, or shops can pay for higher visibility on the platform, allowing them to reach a larger audience.

Subscription Model: Some inDriver clones may offer a subscription-based model where drivers or passengers can subscribe to premium features or benefits. For drivers, this could include access to additional resources, training materials, or priority support. Passengers may be offered perks such as discounted fares, priority booking, or access to exclusive deals.

Referral Programs: Referral programs are commonly used by ride-hailing platforms to attract new users. An inDriver clone can implement a referral system where existing users earn incentives or discounts for referring new passengers or drivers to the platform. These incentives can be funded through a portion of the commission fees earned from the referred users.

Data Analytics and Insights: An inDriver clone can leverage the vast amount of data collected through its platform to offer data analytics and insights to drivers, businesses, or local governments. This can include traffic patterns, popular destinations, peak hours, and other valuable information. The platform can charge a fee for providing these data-driven insights to interested parties.

Partnerships and Integrations: In addition to the core ride-hailing service, an inDriver clone can forge partnerships with other businesses or service providers to offer integrated services. For example, partnering with food delivery platforms, courier services, or car rental companies can provide users with a seamless experience and generate revenue through referral fees or revenue-sharing agreements.
It's important to note that the revenue model of an inDriver clone may vary depending on the specific implementation, target market, and business strategy. The above-mentioned revenue streams provide a comprehensive overview of the possibilities, but the actual revenue model can be customized and tailored to the specific needs of the clone operator.
Reverse Bidding Negotiation: The reverse bidding system allows passengers to negotiate fares with drivers. Passengers can specify their ride preferences, and drivers can bid competitively for the ride. This feature helps in keeping the fares reasonable and fair for both parties.
Driver Targets: This feature enables drivers to set their earning targets for a day or a week. The system then assigns rides accordingly to help them achieve their targets.
Earnings Summary: The earnings summary feature allows drivers to view their daily, weekly, and monthly earnings. They can also view their earnings from individual rides and analyze their performance.
Round Trips: The round trip feature enables passengers to book rides for round trips. They can book a ride to their destination and also book a return ride. This feature helps in saving time and effort for passengers.
Intelligent Routing: The intelligent routing feature helps drivers to optimize their routes and saves them time and fuel costs. The system calculates the most efficient route based on traffic, distance, and other factors.
Coupons: The coupons feature allows passengers to avail of discounts on their rides. The system generates unique coupon codes that can be redeemed by passengers at the time of payment.
In-app Chat: The in-app chat feature enables passengers and drivers to communicate with each other directly. This helps in resolving any issues or queries related to the ride.
Multilingual Support: The multilingual support feature enables the app to support multiple languages. This helps in providing a seamless experience for passengers and drivers from different regions.
Multiple Payment Options: The multiple payment options feature allows passengers to pay for their rides using different modes of payment, such as credit/debit cards, net banking, and digital wallets.
The future prospects of an inDriver clone can be influenced by several factors. Here are some key aspects to consider regarding the future prospects of an inDriver clone:
Market Potential: The ride-hailing industry continues to experience growth and evolution, presenting opportunities for new entrants and clones. The future prospects of an inDriver clone will depend on the market potential in the region or target market where it operates. Factors such as population density, transportation needs, and the level of competition will impact the clone's growth potential.

User Demand and Adoption: The success of an inDriver clone relies on user demand and adoption. The clone should strive to provide a user-friendly experience, competitive pricing, and value-added services to attract and retain passengers. Additionally, establishing a large network of drivers is crucial to meet the demand for rides. The future prospects of the clone will be influenced by its ability to attract and retain both passengers and drivers.

Technological Advancements: Technological advancements can significantly impact the future prospects of an inDriver clone. Keeping up with emerging technologies such as artificial intelligence, machine learning, and autonomous vehicles can enhance the efficiency of the platform, improve matching algorithms, and optimize operations. Integrating innovative features and staying ahead of the technological curve can give an inDriver clone a competitive edge in the market.

Expansion and Scalability: The ability of an inDriver clone to expand into new markets or regions can significantly impact its future prospects. Expanding the clone's presence geographically can lead to increased user base, revenue, and brand recognition. Additionally, ensuring that the clone's infrastructure is scalable to handle growing demand is crucial for sustainable growth in the future.

Regulatory Environment: The regulatory environment governing the ride-hailing industry can influence the future prospects of an inDriver clone. Staying compliant with local regulations and addressing any legal challenges is essential for the clone's long-term viability. Adapting to changes in regulations and working collaboratively with local authorities can contribute to the clone's success and future growth.

Diversification of Services: To enhance its future prospects, an inDriver clone can consider diversifying its services beyond ride-hailing. For example, integrating delivery services, logistics solutions, or partnering with other on-demand service providers can expand the clone's offerings and tap into additional revenue streams. Diversification can also help the clone adapt to changing market dynamics and meet evolving customer needs.

Sustainability and Social Responsibility: As the focus on sustainability and social responsibility increases, an inDriver clone that emphasizes environmentally friendly practices, promotes safety, and supports local communities can gain a competitive advantage. Adopting green initiatives, implementing safety measures, and engaging in community-focused programs can contribute to the clone's reputation and future prospects.

Strategic Partnerships and Investments: Collaborating with strategic partners and attracting investments can fuel the growth and future prospects of an inDriver clone. Partnerships with established transportation companies, technology providers, or financial institutions can provide access to resources, expertise, and market opportunities. Investments can help the clone expand operations, enhance its technology stack, and accelerate growth.
It's important to note that the future prospects of an inDriver clone will depend on various external factors and the clone operator's ability to adapt, innovate, and stay competitive in a dynamic market landscape.
How does the bidding system work in the InDriver Clone?
The bidding system in the InDriver Clone allows users to propose their desired fares for rides. Drivers can then choose to accept the proposed fare, counter-offer, or decline. This unique feature promotes transparency and empowers both users and drivers to negotiate and agree on fair pricing.
Can I rent a vehicle for a longer duration using the InDriver Clone?
Absolutely. The InDriver Clone offers flexible rental options beyond just daily rides. Whether you need a vehicle for a few hours or several days, the platform caters to diverse travel needs by providing extended rental services.
Is the InDriver Clone available in multiple languages?
Yes, the InDriver Clone supports multi-language functionality, ensuring inclusivity for users across various regions and languages. Users can access the platform and communicate in their preferred language for a more user-friendly experience.
How does indriver app make money?
inDriver says its has been profitable from its first year of existence, because the company does not subsidize its drivers, like Uber does. When the app is launched in a new city, it is free for all drivers for the first several months, and later the company adds a subscription fee to access the order database
Arbeiten Sie mit uns für eine umfassende IT-Entwicklung zusammen
Gerne beantworten wir Ihre Fragen und helfen Ihnen herauszufinden, welche unserer Dienstleistungen am besten zu Ihren Bedürfnissen passen.
Was passiert als nächstes?
Wir vereinbaren einen für Sie passenden Termin. 
Wir führen ein Entdeckungs- und Beratungsgespräch durch. 
Wir erarbeiten einen Vorschlag und eine Vorgehensweise.
Vereinbaren Sie eine kostenlose Beratung
Mit unseren Managed IT Services können Sie sich auf das Wesentliche konzentrieren
Sind Sie damit beschäftigt, IT-Brände zu beseitigen, anstatt sich auf Ihr Kerngeschäft zu konzentrieren? Wenn Ihre Technologie Ressourcen verbraucht, anstatt sie zu optimieren, kann Netsurit Sie wieder auf den richtigen Weg bringen. Ein professionell verwalteter Serviceanbieter kann Ihnen den entscheidenden Vorteil verschaffen: