Launch Your Leading-Edge Cab on Demand Platform
Miracuves offers 100% customizable Uber Clone, a white-label Rides, Rental, and shared Pool platform integrated with all the new-age features and functionalities.
Uber clone cab on demand solution. Daily Rides, Rentals & Share Pool Rides.
Cab on-demand to enable you to offer Ride Services to People with Ease and On Time.
We are the top development company for location-based mobile apps and Uber Clone solutions. Share pool script by our development company is well known. Our Taxi Solution with share pool app package gives you your own Ride & Rental Business. Our white label taxi booking solution comes with real time tracking and payment option to pay by cash, debit card, credit card and wallet. A professionally developed Uber Clone can give you the decisive edge to:
Pénétration du marché: A professionally developed Uber clone can help you quickly enter the ridesharing market and establish a strong presence.
Évolutivité : With a robust clone, you can easily scale your platform to handle increased demand and expand your user base.
User Trust: A well-executed clone can mirror the user-friendly experience of Uber, building trust and encouraging adoption among riders and drivers.
Avantage compétitif: Having a polished clone enables you to focus on unique features and marketing strategies, gaining an edge over competitors.
Uber Clone App is overall the most advanced Uber Cab clone system ever built and…
In a realm where transportation solutions are abundant, our Uber Clone transcends as a standout player. With meticulous attention to detail in its development, our clone encapsulates the core essence of Uber's success while elevating the user experience to new heights. Seamlessly accommodating daily commutes, rentals, outstation trips, and even share-pool rides, our clone isn't just a mere replica – it's a comprehensive ecosystem tailored to modern mobility needs.
What truly sets us apart is the innovative integration of a driver subscription model. By empowering drivers with a subscription-based approach, we foster a dedicated community of drivers who are rewarded with enhanced earnings, exclusive benefits, and improved visibility.
Prepare for a market disruption like no other with our Uber Clone. In a landscape saturated with conventional cab-on-demand services, our clone emerges as a game-changer, redefining the very fabric of transportation convenience. By seamlessly weaving together the proven elements of Uber's success and cutting-edge innovations, our clone stands poised to revolutionize the industry.
Powered by a versatile platform that not only facilitates daily rides but also offers rentals, outstation journeys, and efficient share-pool options, our clone is a multifaceted solution that meets every conceivable travel requirement. The true disruptive force lies in our visionary approach to driver engagement through a subscription model
Fonctionnalités de pointe
that drive Uber Clone
The Uber Clone boasts a suite of cutting-edge features that redefine the ride-hailing experience. AI-powered route optimization ensures efficient journeys, while seamless multi-language support enhances inclusivity.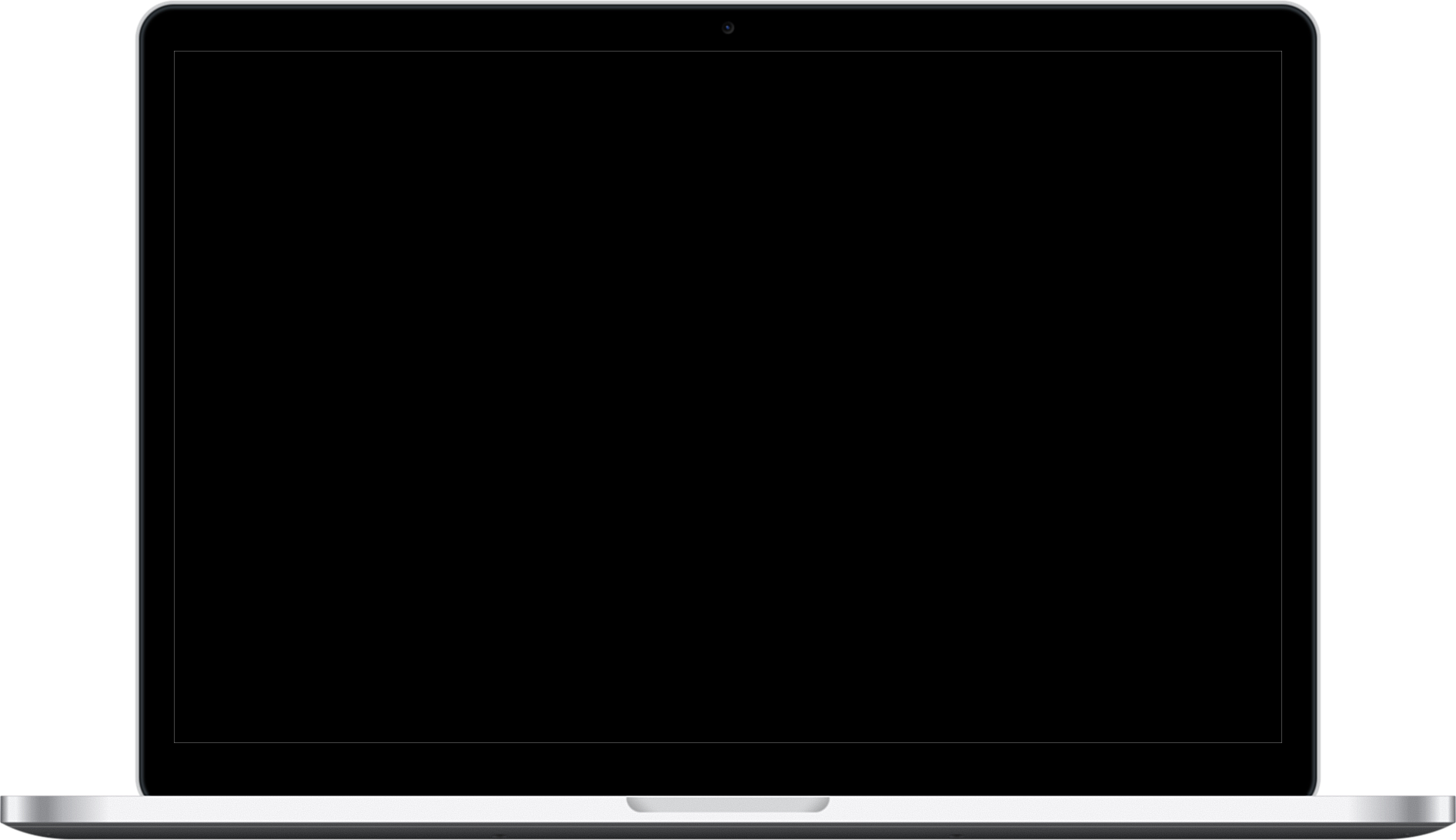 Panneau Web et utilisateur
Intuitive Booking Interface: A user-friendly interface simplifies ride booking, enabling users to quickly request rides for their desired destinations.

Multi-modal Transportation: Integrates various transportation options such as daily rides, rentals, and share-pooling, providing users with flexible choices.

Suivi en temps réel : Allows users to track their ride in real-time, enhancing transparency and reducing uncertainty about the driver's location.

Scheduled Bookings: Enables users to plan ahead by scheduling rides, ensuring timely transportation for appointments and events.

Secure Payment Gateways: Offers a range of secure digital payment options, ensuring seamless and safe transactions for users.

Ride History and Ratings: Provides a comprehensive history of past rides and allows users to rate drivers, enhancing accountability and service quality.
Dashboard Analytics: Offers data-driven insights into user behavior, driver performance, and overall system efficiency, aiding informed decision-making.

Fleet Management: Enables efficient management of driver profiles, vehicle details, and allocations, optimizing fleet operations.

Dynamic Pricing Control: Allows administrators to adjust pricing based on demand, supply, and market trends to maximize revenue.

Gestion des utilisateurs : Provides tools to manage user accounts, resolve disputes, and oversee user-related activities for enhanced customer support.

Promotions et marketing : Offers tools to create and manage promotional campaigns, encouraging user engagement and retention.

Reports and Analytics: Generates detailed reports on key performance metrics, aiding in assessing the platform's success and areas for improvement.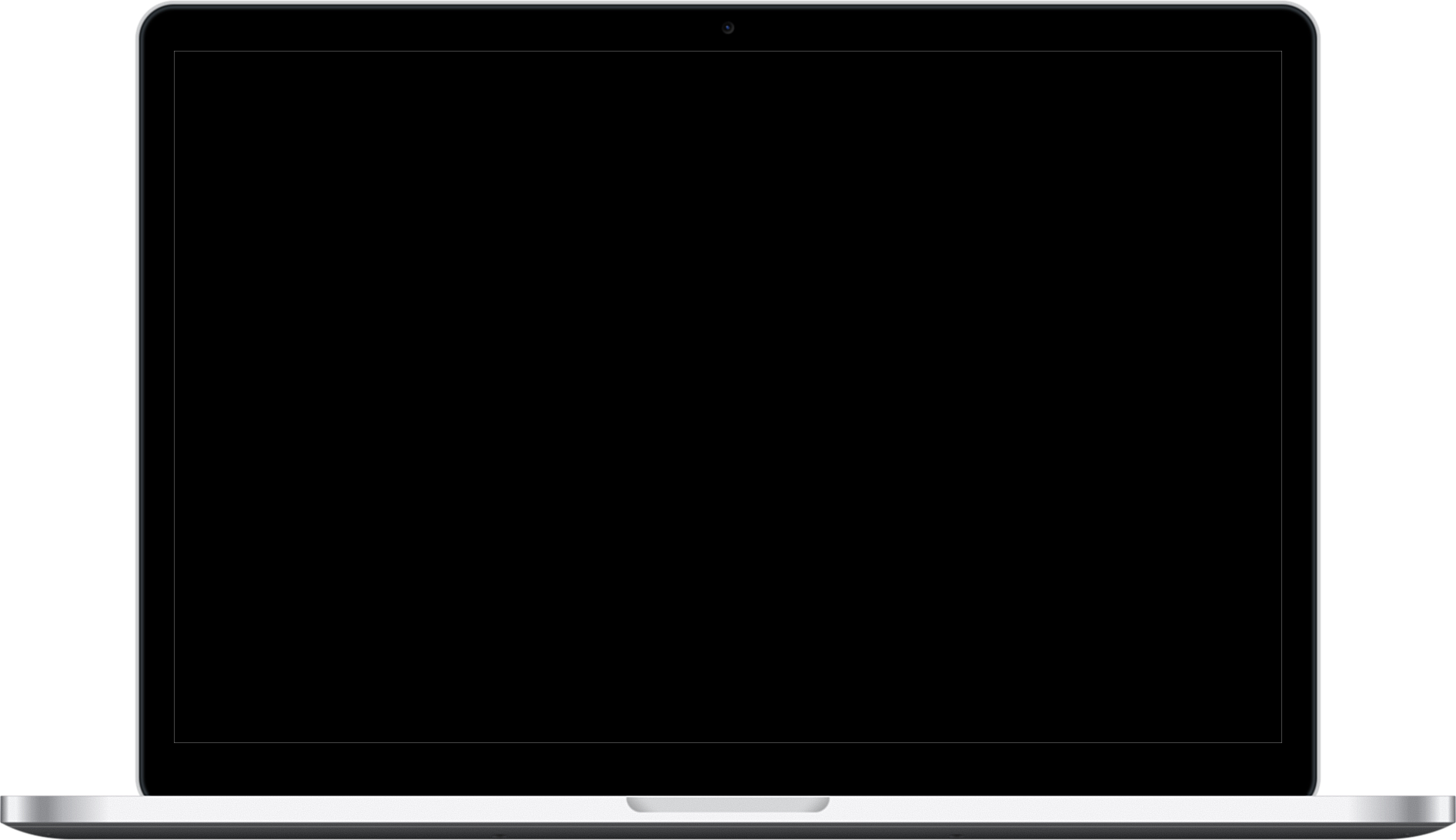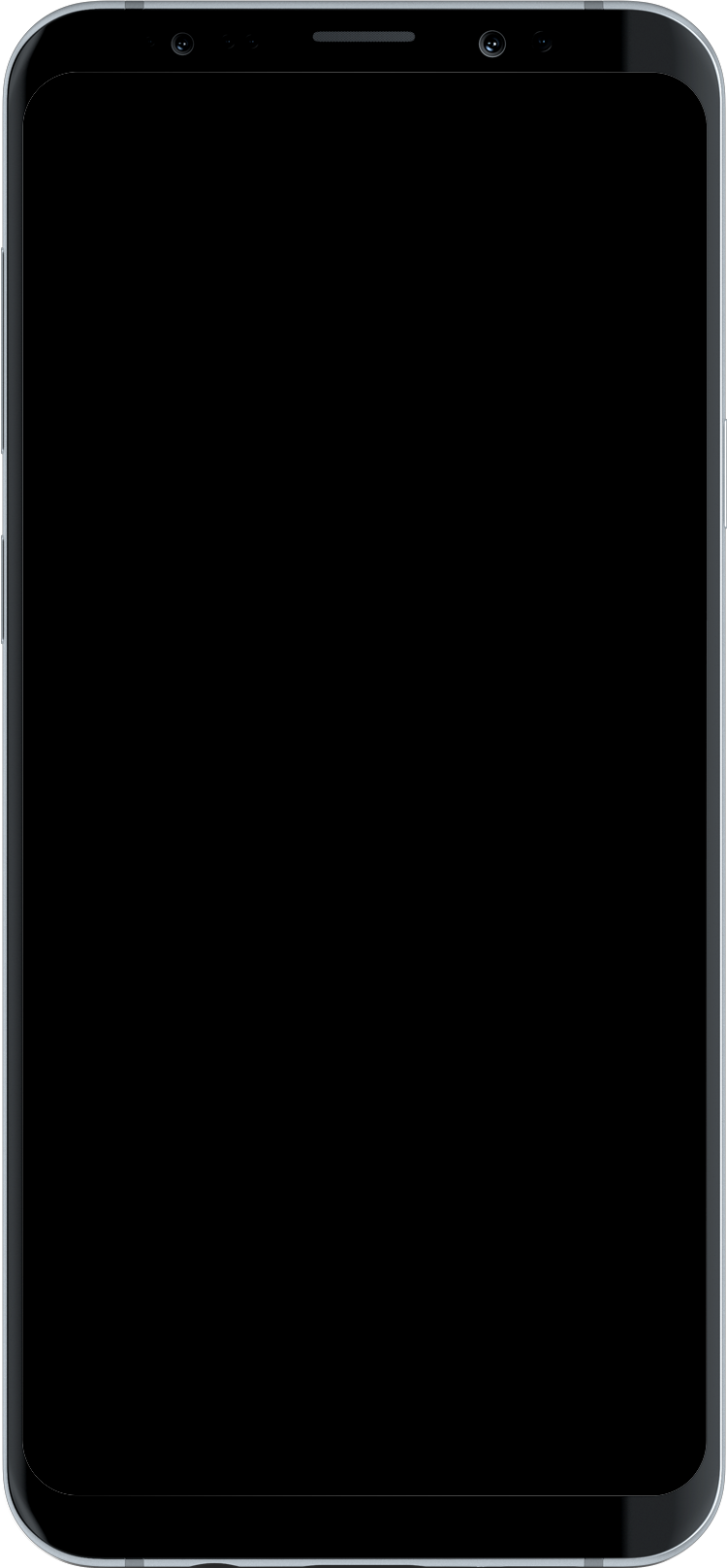 Services de location: Utilizes GPS to accurately locate users and drivers, ensuring seamless matching and navigation.

Notifications push: Sends real-time alerts to users about ride confirmations, driver arrivals, and other important updates.

Driver Messaging: Facilitates direct communication between users and drivers within the app, enhancing convenience and coordination.

Assistance d'urgence: Integrates an emergency button that instantly connects users to emergency services or contacts, ensuring safety.

Évaluation et commentaires : Allows users to rate their ride experience and provide feedback, contributing to service enhancement.

In-app Wallet: Offers a digital wallet for users to store funds, providing a convenient payment option and promoting loyalty.
Prêt
Pré-construit et facilement disponible, réduisant le temps de développement et permettant une mise en œuvre rapide.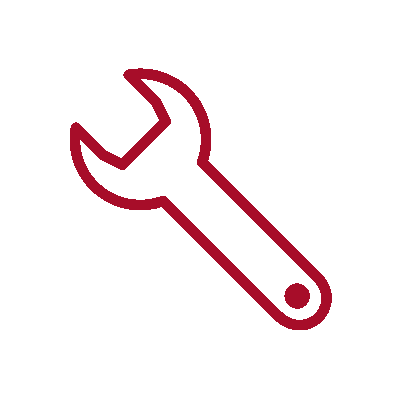 Ensemble
Configuré pour répondre à des besoins spécifiques, minimisant le besoin de personnalisation approfondie avant le déploiement.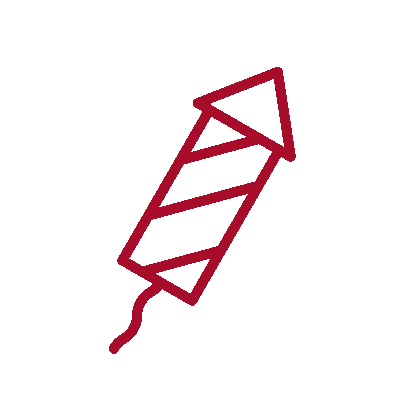 Aller
Une fois déployé, il peut être rapidement intégré aux systèmes existants, permettant une adoption transparente.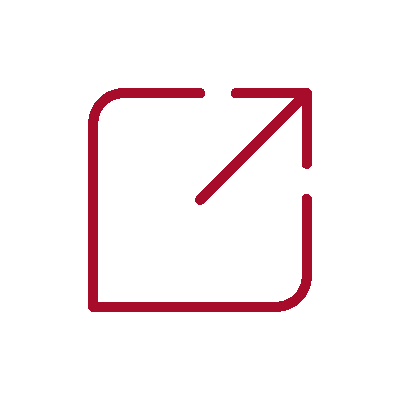 Maintenant
Accès immédiat aux technologies modernes, permettant aux entreprises de rester à jour et compétitives.
Dans
Peut être personnalisé pour s'adapter à l'infrastructure existante de l'organisation, garantissant ainsi une compatibilité et une intégration fluide.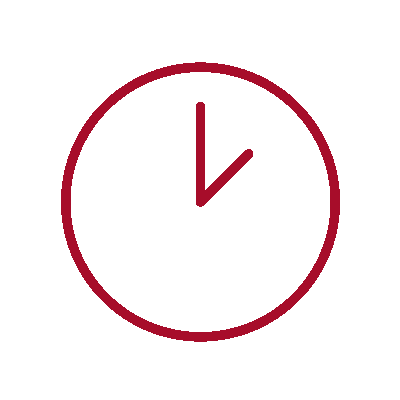 Temps
Gagnez un temps précieux en relevant efficacement des défis spécifiques, permettant ainsi aux équipes de se concentrer sur les activités principales de l'entreprise.
+91 999999999 | Driver_321
administrateur | Administrateur_$321
dispatcher | Dispatcher_321
fleet@demo.com | Fleet_321
Enregistrement de l'utilisateur
Users create accounts with personal details and credentials.
Sélection de l'emplacement
Users input their pickup and drop-off locations.
Ride Options
Users choose between daily rides, rentals, or share-pooling.
Fare Calculation
The app calculates the estimated fare based on distance and chosen service.
Correspondance des pilotes
The system finds an available driver and displays estimated arrival time.
Suivi en temps réel
Users monitor the driver's location as they approach.
Expérience de conduite
Users enjoy the ride and have the option to rate it afterward.
Payment and Receipt
Users pay through the app, and a digital receipt is generated.
Déploiement gratuit
Nous effectuons le rebranding de votre site Web et de vos applications avec votre logo, vos icônes et votre palette de couleurs et les déployons.
Codes source et projet
Nous vous fournissons les codes sources complets au démarrage et les codes complets du projet au moment de la livraison finale.
Publication d'applications
Nous nous chargeons de publier vos applications dans les deux stores sur vos comptes développeurs et de les faire approuver.
Chronologie du support
Nous offrons 60 jours de support technique contre les bogues et 1 an de produits le cas échéant en termes de SDK ou d'API, sans frais supplémentaires.
Web et administration
Nous avons utilisé PHP avec Bootstrap Framework ainsi que MYSQL et NodeJS, pour le rendre robuste et flexible.
Applications Android
Les applications Android sont réalisées de manière native à l'aide de Java/Kotlin sur Android en utilisant toutes les dernières implémentations de SDK et l'interface utilisateur.
Applications iOS
Les applications IOS sont réalisées nativement à l'aide de Swift 4/5 sur Xcode en utilisant toutes les dernières implémentations du SDK et l'interface utilisateur.
API tierce majeure
SDK Google Full Map, connexions sociales, Twilio, Firebase, passerelles de paiement, Google Translate et MTR.

In-Car Entertainment
Integration with various entertainment platforms, allowing users to enjoy movies, music, or podcasts during their rides.
$900
Virtual Tour Guide
An addon that provides users with real-time information about landmarks and attractions during the ride, enhancing travel experiences.
$1200
Commandes vocales
Incorporation of voice commands for navigation, communication, and other app functions, offering hands-free convenience for users.
$960
Multi-Stops Ride
Enables users to make multiple stops during a single ride, for picking up friends, running errands, or making quick stops along the way.
$1200
100% Personnalisable


Nous fournissons des services de personnalisation pour garantir que nos clients obtiennent les fonctionnalités exactes dont ils ont besoin pour leurs besoins en solution de clonage.



Assistance technique gratuite


Notre équipe d'experts offre un support technique gratuit à nos clients tout au long du processus de développement et même après le lancement de la plateforme.



Prise en charge gratuite des bogues


Nous fournissons une assistance gratuite en cas de bug à nos clients pour garantir que la plateforme fonctionne correctement et sans aucun problème.



Code source complet


Nous veillons à ce que vous soyez pleinement propriétaire du clone Binance en vous offrant le code source complet.

Le développement personnalisé nécessite un budget élevé, mais notre script de clonage prêt à l'emploi est doté de nombreuses fonctionnalités et d'un service de changement de marque gratuit à un prix abordable.
Attendre est ennuyeux, c'est pourquoi nous vous proposons ce script de clonage prêt à lancer et entièrement personnalisable selon vos besoins.
Nous possédons une vaste expérience dans le développement d'applications basées sur les cryptomonnaies afin de rendre votre déploiement suffisamment performant pour dynamiser votre activité de trading de cryptomonnaies.

Nous connaissons le sérieux de la sécurité à l'époque actuelle de violation de données. C'est pourquoi nous avons déjà vérifié notre script de clonage avec des tests de sécurité rigoureux.
Notre engagement à fournir une solution complète nous a également permis d'optimiser le script pour une vitesse améliorée, garantissant ainsi aux utilisateurs des performances rapides et efficaces.
En combinant tous les points clés, nous arrivons au stade d'une solution fonctionnelle efficace qui offre le bon objectif et les bonnes fonctions pour chacun.
Profond

Plonger

Vers le bas
What is Uber Clone?
It will give you a head start in this competitive market. 
We provide you with a customizable source code script. iOS and Android for your riders and drivers
. In 7 days, we will give you a ready-to-use solution. 
Very
 advanced yet 
convivial
Uber Clone app package.
White-labelled with your brand name and logo. In the language and currency of your choice. What's more?
We also launch iOS and Android native apps for your customers and drivers. We upload them on the iOS AppStore and Android Play store. We get your apps approved.  You can use our complete uber taxi booking app solution to kick-start your business. You will have complete control of the business functions at your fingertips.
You can use data derived from the web and app to plan the future. Get more Uber Clone location-based service applications through us at unbelievable prices.
How do I make a Uber Clone ?
Uber Cab is an on-demand taxi booking software that helps expand business reach. By providing ride-hailing services to customers anytime. It supports the business with customised modules. Put it up in any of the business areas.
L'interface utilisateur simple et intelligente répond à tous les besoins des utilisateurs. Le support technique résout tous les problèmes de la solution. Cela conduit en outre à une génération de revenus plus élevée. Ainsi que beaucoup opportunités commerciales pour acquérir plus de clients. You can be an entrepreneur or business owner. Start your ride-hailing business online. We provide a white-label Uber clone app solution. For your scale of business.
It is also popularly known as Lyft clone, careem clone, car rental script and cab on demand.
The Uber Clone is an on-demand services platform that provides multiple services on a single platform, including ride-sharing, rentals, shared pool, multiple vehicle types, and more.
La plateforme est conçue pour offrir une expérience utilisateur transparente avec une interface intuitive, plusieurs options de paiement, un suivi en temps réel, des analyses avancées, une communication transparente et des fonctionnalités personnalisables.
Il repose sur une technologie robuste et évolutive, prend en charge plusieurs langues et permet aux clients d'évaluer et d'évaluer les fournisseurs de services, aidant ainsi les entreprises à maintenir un niveau élevé de qualité de service.
Key features of a Uber Clone:
1. User-friendly interface: The Uber Clone app should have a simple and user-friendly interface that allows riders to request rides and drivers to accept or reject ride requests.
2. Real-time tracking: The app should allow both riders and drivers to track the location of the other in real-time. This feature ensures that riders can see the driver's location and estimated time of arrival.
3. Multiple payment options: The app should support multiple payment options, such as credit/debit cards, net banking, and e-wallets, making it easier for riders to pay for their rides.
4. Secure payment gateway: The app should have a secure payment gateway that ensures that payments are processed safely and securely.
5. Driver rating system: Uber Clone should have a rating system that allows riders to rate drivers based on their experience. This feature helps ensure that drivers provide excellent service to riders.
6. In-app messaging: The app should allow riders and drivers to communicate with each other through an in-app messaging system. This feature ensures that both parties can communicate effectively and coordinate pickup and drop-off locations.
7. Promo codes and discounts: The app should allow riders to apply promo codes and discounts to their rides, making it more affordable for them.
8. Multilingual support: The app should support multiple languages, making it easier for riders and drivers to use the app in their preferred language.
9. Support for different types of rides: The app should support different types of rides, such as shared rides, solo rides, and luxury rides. This feature ensures that riders can choose the type of ride that best suits their needs.
10. Driver verification: Uber Clone should have a driver verification process that ensures that drivers are qualified and have a clean driving record. This feature helps ensure the safety of riders.
Uber clone Pool & Rentals
Uber clone script is a ride-hailing app solution that allows anyone to launch taxi-booking on-demand. It allows riders to find rides as and when they need. It helps the drivers earn by completing the trips that users have requested.
Where do I get the best Uber Clone Script?
The apps are built with native Android and iOS platforms. All needed features and functions can be tuned anytime. To meet future market demands. We at Miracuves Inc understand the customer's demographics. We develop an uber clone app to fulfil business needs.
Le solution aims to connect the business with the customers easily. Provide services efficiently with dedicated apps. Along with panels for customers, drivers, and admin of the business. All of which can be accessed from the smart screens.
Si tu en as marre d'essayer Uber clone apps that just don't match up to your business expectations. Well we've got good news for you!
Taxi Services offered by solution is very much easy to use. The admin Panel is powerful and easy to manage.
Phone numbers go through number masking. Riders and drivers get to know the pickup location and drop off locations.
The best uber clone app is finally on the market. Customizable app to suit your precise business requirements developed. We ensure that your business is a complete success no matter where you are in the world!
Taxi on Demand Services. Book a ride from rider app and drivers can serve using driver app.
You have a choice juste google map or 8 maps advanced feature. We offer you technical support. Our taxi services apps are easy to use.
We get you Approved on Google Play Store and Apple App Store. Our Uber Clone App Development is 100% responsive. It works on all the devices alike. iPhone, iPad, Android smartphone devices, Android Tablets etc.
The White-Label Uber Clone Script Includes:
Site Web principal (comprend la réservation de taxi à partir du site Web)

Application iOS cavalier

Application Android Rider

Panneau Web du cavalier

Application iOS du pilote

Application Android Pilote

Panneau Web du pilote

Kiosk Android App (Optional)

Kiosk iOS App (Optional)

Panel Web pour les compagnies de taxi

Panneau de répartition

Panneau d'administration de facturation
Panneau Web d'administration puissant pour permettre la gestion et le fonctionnement de l'application. Cela inclut les informations sur –
les paiements effectués, etc.
The taxi app development for the taxi app solution with Miracuves is mind blowing. It comes with admin panel and taxi app or mobile app.
The uber app is perfect for ride requests as well as surge pricing, multiple payment gateway, social media login and various advanced features.
What other apps are similar to Uber?
The app clone can be further modified as grab clone to serve rides, food delivery and grocery delivery. Email Protected user accounts.
Expliquons comment fonctionne l'application de taxi à la demande. La première étape pour tout pilote consiste à télécharger l'application depuis Android Play Store ou IOS App Store.
Une fois l'application installée, ils doivent s'inscrire et créer un profil. D'un autre côté, le conducteur doit faire de même. Le profil du conducteur est approuvé par l'administrateur pour fournir des services.
Désormais, le passager sélectionne la destination du voyage car le lieu de prise en charge est détecté automatiquement. Après cela, sélectionnez le type de véhicule et, en cas de trajet en piscine, sélectionnez le numéro. de sièges nécessaires.
Dès que le passager fait une demande, les chauffeurs à proximité en sont informés. Ils peuvent accepter la demande et voir le lieu où aller pour le ramassage.
Une fois que le chauffeur arrive au lieu de prise en charge, l'utilisateur est informé. Le conducteur monte dans la cabine, fournit l'OTP au conducteur et le voyage commence.
Once they reach the destination, the driver completes the trip. An invoice is generated which can be paid by the user in cash or card.
It will be effortless if the rider used a wallet or card when booking the trip. The payment gets done and they can give reviews to one another.
This is the simple flow and what else can be better than a smooth ride and no hassles.
The revenue model of an Uber clone typically revolves around generating income through various sources related to the platform's operations. Here are some key components of a typical revenue model for an Uber clone:
Commission on Rides: The primary source of revenue for an Uber clone is through commissions charged on each ride facilitated through the platform. The platform charges a percentage or fixed fee from the fare paid by the passenger for each completed ride. This commission is typically a significant portion of the revenue generated by the platform.

Surge Pricing: Surge pricing is another revenue-generating mechanism used by Uber clones. During peak demand periods or in high-demand areas, the platform can increase the fare rates temporarily. The increased fares, known as surge pricing, allow the platform to generate additional revenue during these periods.

Booking or Service Fee: Some Uber clones charge a booking or service fee from passengers for each ride. This fee is typically added to the total fare and collected by the platform. The booking fee helps cover operational costs and contributes to the platform's revenue.

Subscription Plans: Some Uber clones offer subscription plans for frequent users or corporate clients. These plans may include benefits such as discounted fares, priority booking, or exclusive services. Subscriptions can provide a predictable stream of revenue for the platform while incentivizing users to choose the platform over competitors.

Advertising and Partnerships: Uber clones often explore advertising and partnerships as additional revenue streams. They can collaborate with local businesses, restaurants, or other service providers to offer discounts, promotions, or integrated services. These partnerships can generate advertising revenue and commission from referred businesses.

Data Analytics and Insights: Uber clones collect vast amounts of data on user preferences, travel patterns, and other insights. They can monetize this data by providing anonymized, aggregated information to businesses or organizations interested in market research, urban planning, or other data-driven activities.

Additional Services: Some Uber clones expand their revenue streams by offering additional services beyond ride-hailing. This can include services like food delivery, courier services, or vehicle rental. These supplementary services allow the platform to diversify its revenue sources and capture a larger share of the market.

Licensing and Franchising: In certain cases, Uber clones may offer licensing or franchising opportunities to entrepreneurs or businesses interested in operating a ride-hailing platform under their brand. These licensing or franchising fees can provide a separate revenue stream for the Uber clone company.
It's important to note that the revenue model may vary based on the specific Uber clone and its business strategy. The above components provide a general overview of the revenue streams commonly found in such platforms.
Ride scheduling: Users can schedule their ride for a future date and time.
Multi-stop ride: Users can add multiple stops to their ride, allowing them to pick up or drop off other passengers or make multiple stops along the way.
Estimated time of arrival (ETA): The app provides an estimated time of arrival for the driver based on real-time traffic conditions.
Ride sharing: Users can share their ride with other passengers going in the same direction, making it more cost-effective and eco-friendly.
Ride selection: Users can choose the type of ride they want, such as a luxury car, shared ride, or a larger vehicle for groups.
SOS button: The app includes an emergency SOS button that can be used to alert the authorities or emergency services in case of an emergency.
Driver tipping: Users can tip their driver after the ride, providing an additional source of income for drivers.
Loyalty program: The app includes a loyalty program that rewards users with points for every ride they take, which can be redeemed for discounts or free rides.
Surge pricing prediction: The app predicts surge pricing in advance, allowing users to plan their rides accordingly and avoid high prices.
Preferred driver: Users can select their preferred driver, who they have previously rated positively, for their ride.
Geo-fencing: The app includes geo-fencing technology that allows users to set boundaries for their ride, ensuring that the driver takes the most optimal route.
Automatic dispatching: The app automatically assigns a driver to a ride based on their availability and proximity to the user's location.
Driver incentives: The app includes driver incentives such as bonuses and rewards for high ratings or completing a certain number of rides.
Real-time analytics: The app provides real-time analytics on ride bookings, cancellations, and revenue, allowing the app owner to make data-driven decisions.
Heat map analysis: The app provides a heat map analysis of high-demand areas, allowing drivers to strategically position themselves for more ride requests.
Route optimization: The app includes route optimization technology that finds the most optimal route for the driver based on traffic and road conditions.
Smart pricing: The app includes smart pricing technology that adjusts the fare based on factors like weather conditions, demand, and supply.
In-app advertising: The app includes in-app advertising that allows businesses to promote their products or services to users.
The future prospects of an Uber clone depend on various factors, including market trends, regulatory environment, technological advancements, and competition. Here are some key aspects to consider regarding the future prospects of an Uber clone:
Market Expansion: Uber clones have witnessed significant growth in many markets worldwide. However, there are still untapped markets and regions where ride-hailing services are not yet well-established. Expanding into these markets presents an opportunity for Uber clones to grow their user base and increase revenue.

Adoption of Electric and Autonomous Vehicles: The future of transportation is moving towards electric and autonomous vehicles. Uber clones can capitalize on this trend by incorporating electric and autonomous vehicles into their fleets. By offering eco-friendly and technologically advanced transportation options, they can attract environmentally conscious customers and stay ahead of the competition.

Integration of Multi-Modal Transportation: Many cities are embracing the concept of multi-modal transportation, which combines various modes of transportation like ride-hailing, public transit, bike-sharing, and more. Uber clones can adapt their platforms to integrate these different modes, providing users with a seamless and convenient travel experience. This integration can open up new revenue streams and cater to a wider range of transportation needs.

Expansion into New Service Categories: As the market evolves, Uber clones can explore new service categories beyond traditional ride-hailing. This can include delivery services, such as food delivery, grocery delivery, or package delivery. By diversifying their offerings, Uber clones can tap into additional markets and revenue sources.

Technology Innovations: Advancements in technology, such as artificial intelligence, machine learning, and data analytics, can enhance the capabilities of Uber clones. These technologies can be leveraged to optimize driver allocation, predict demand patterns, improve user experience, and reduce operational costs. Embracing and implementing these innovations can give Uber clones a competitive edge and drive future growth.

Partnerships and Integration with Other Platforms: Collaborating with other platforms and services can expand the reach and services offered by Uber clones. Integrating with popular apps or platforms for booking accommodations, flights, or events can provide users with a comprehensive travel experience. By forming strategic partnerships, Uber clones can access a larger customer base and generate additional revenue through cross-promotion and referral programs.

Regulatory Challenges: Uber clones often face regulatory challenges and scrutiny from authorities in various regions. The future prospects of these platforms depend on their ability to navigate and comply with evolving regulations. Building strong relationships with regulators and advocating for favorable policies can positively impact the growth and sustainability of Uber clones.

Increased Competition: The ride-hailing industry is highly competitive, with both local and global players vying for market share. Uber clones need to continuously innovate, improve their services, and differentiate themselves to stay ahead in the market. Differentiation can be achieved through features like superior user experience, unique service offerings, better driver benefits, or innovative pricing models.
It's important to note that the future prospects of an Uber clone are subject to various uncertainties and market dynamics. The ability to adapt, innovate, and stay ahead of emerging trends will play a crucial role in determining their long-term success.
Fréquemment

Demandé

Des questions
How do I book a ride using the Uber Clone app?
Simply download the app, register, enter your pickup and drop-off locations, choose your ride type, and confirm the booking. The app will connect you with a nearby driver.
Can I schedule rides in advance with the Uber Clone?
Yes, you can schedule rides ahead of time through the app. Just select the "Schedule Ride" option and specify the date and time for your trip.
How is the fare calculated for rides on the Uber Clone?
The fare is calculated based on factors such as distance, time, ride type, and demand. The app provides an estimated fare before confirming the ride, so you know what to expect.
Are there options for larger groups or families on the Uber Clone?
Yes, you can choose a ride type that accommodates larger groups. Some options offer vehicles with more seating capacity to suit your needs.
Collaborez avec nous pour un développement informatique complet
Nous serons heureux de répondre à toutes vos questions et de vous aider à déterminer lequel de nos services correspond le mieux à vos besoins.
Que se passe-t-il ensuite ?
Nous planifions un appel à votre convenance. 
Nous faisons une rencontre de découverte et de conseil. 
Nous préparons une proposition et un plan d'action.
Planifiez une consultation gratuite
Nos services informatiques gérés vous permettent de vous concentrer sur ce qui compte
Êtes-vous occupé à éteindre les incendies informatiques au lieu de vous concentrer sur votre cœur de métier ? Si votre technologie épuise les ressources au lieu de les optimiser, Netsurit peut vous remettre sur la bonne voie. Un prestataire de services géré par des professionnels peut vous donner un avantage décisif pour :