Launch Your Leading-Edge Micro Jobs Freelancer Marketplace
Miracuves offers 100% customizable Fiverr Clone, a white-label Micro Jobs Freelancer Marketplace integrated with all the new-age features and functionalities.
Fiverr clone is a Micro Jobs Freelancer Marketplace with Offerings.
Fiverr Clone helps you to start a full-fledged Fiverr like gigs marketplace for offering services.
O Clone de Fiverr enables people to act as buyers or sellers of job services from the same account. Being a seller, they can create gigs(jobs) over the site and being buyers they can search for gigs present over the site through different categories or can do keyword search for them.

With the help of our readymade marketplace script, the buyer can go through the list of gigs that they have searched for and see the details of selected ones. They can add the gigs they like to a cart and purchase them by making payment through a payment gateway. A professionally developed Fiverr Clone can give you the decisive edge to:
Streamline Online Marketplace: A professionally developed Fiverr clone can provide a user-friendly platform that streamlines the process of connecting freelancers and clients, making it easier for them to navigate and transact.

Enhance Brand Credibility: A well-executed Fiverr clone can enhance your brand's credibility by offering a polished and secure environment for freelance services, fostering trust and encouraging more users to engage with your platform.

Customization and Scalability: A professionally developed clone can offer scalability and customization options, allowing you to adapt and expand your platform's features as your user base grows, ensuring it remains relevant and competitive.

Vantagem competitiva: Having a professionally developed Fiverr clone can give you a distinct advantage over competitors with a generic or unrefined platform, attracting both freelancers and clients seeking a reliable and efficient freelance marketplace experience.
Fiverr is a Freelancer Marketplace platform where you can grow your business with different services…
Fiverr marketplace script, developed to build your own online marketplace software. Fiverr marketplace is a revolutionary online platform for business interactions where employers search for the best talent and freelancers get hired for their best skills. This is an online marketplace for freelancers and businessmen to interact with each other.
The Fiverr clone app comes with amazing and innovative features and project modules. It is a cost and time-effective approach if you are looking to start a business in a particular niche with a small investment. On-demand marketplace software is the easiest and quickest method to let your own freelancing website.
Those businessmen and freelancers who want to develop their own micro-jobs website and mobile apps similar to Fiverr, then they can have a live demo of our Fiverr clone script.
Microjobs

Freelancer

Mercado
Indispensable features of Fiverr make it popular massively and shoot up the demand among businesses to seek Fiverr app development services. Followed by the huge success of Fiverr, many platforms saw the daylight. Hire a reliable Fiverr app development company and get an app developed that will not break the bank.
You can be the next Fiverr very easily!
We can help you to your launch your freelance marketplace and connect freelancers with businesses
Recursos de ponta
that drive Fiverr Clone
The cutting-edge features propelling the Fiverr Clone include AI-driven service recommendations, bolstering personalized user experiences, and blockchain-powered payments for secure and transparent transactions. Video introductions establish dynamic connections between freelancers and clients, while real-time collaboration tools enhance communication and project efficiency.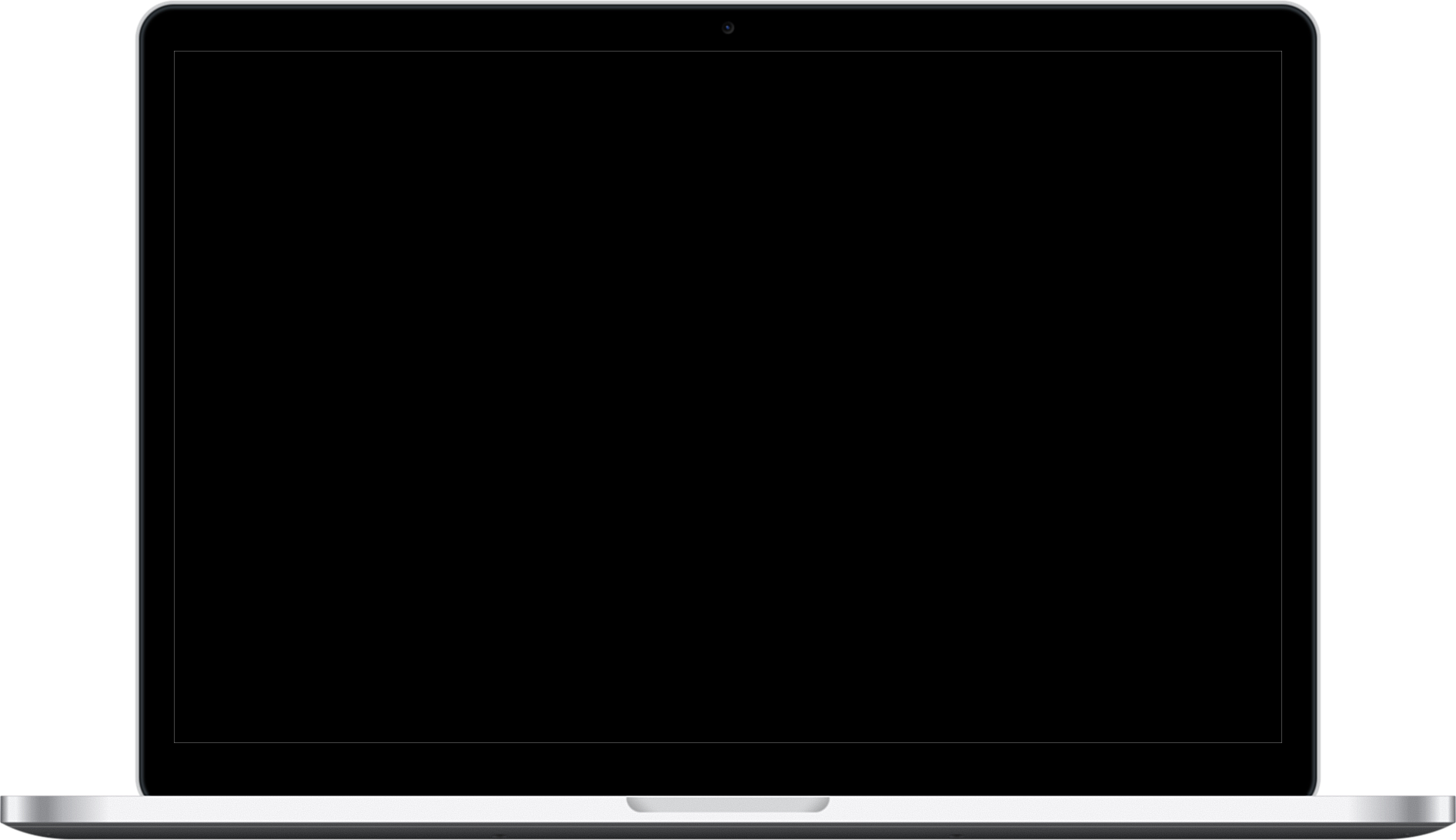 Painel da Web e do usuário
Gerenciamento de perfil: Users can create and manage detailed profiles, showcasing their skills, experience, and portfolio to attract clients.


Service Listings: Freelancers can list a variety of services with detailed descriptions, pricing, and delivery times, enhancing their visibility.


Sistema de mensagens: A robust messaging system allows seamless communication between freelancers and clients to discuss project details.


Gerenciamento de pedidos: Users can track and manage orders, review milestones, and provide feedback, ensuring transparency throughout the process.


Pagamentos Seguros: Integration of secure payment gateways enables smooth and trustworthy transactions between clients and freelancers.


Review and Rating System: A review and rating system helps build reputation and trust, encouraging quality service and accountability.
Gerenciamento de usuários: Admins can manage user accounts, review profiles, and ensure compliance with platform guidelines.


Service Approval: Admins review and approve services listed by freelancers, maintaining quality and relevance within the marketplace.


Commission Tracking: The admin panel facilitates tracking of commissions earned from transactions, ensuring accurate revenue management.


Gerenciamento de conteúdo: Admins can manage website content, categories, and subcategories to keep the platform organized and up-to-date.


Dispute Resolution: The admin panel provides tools to mediate disputes between freelancers and clients, maintaining a fair environment.


Análises e insights: Comprehensive analytics tools offer insights into platform performance, user behavior, and trends, aiding strategic decision-making.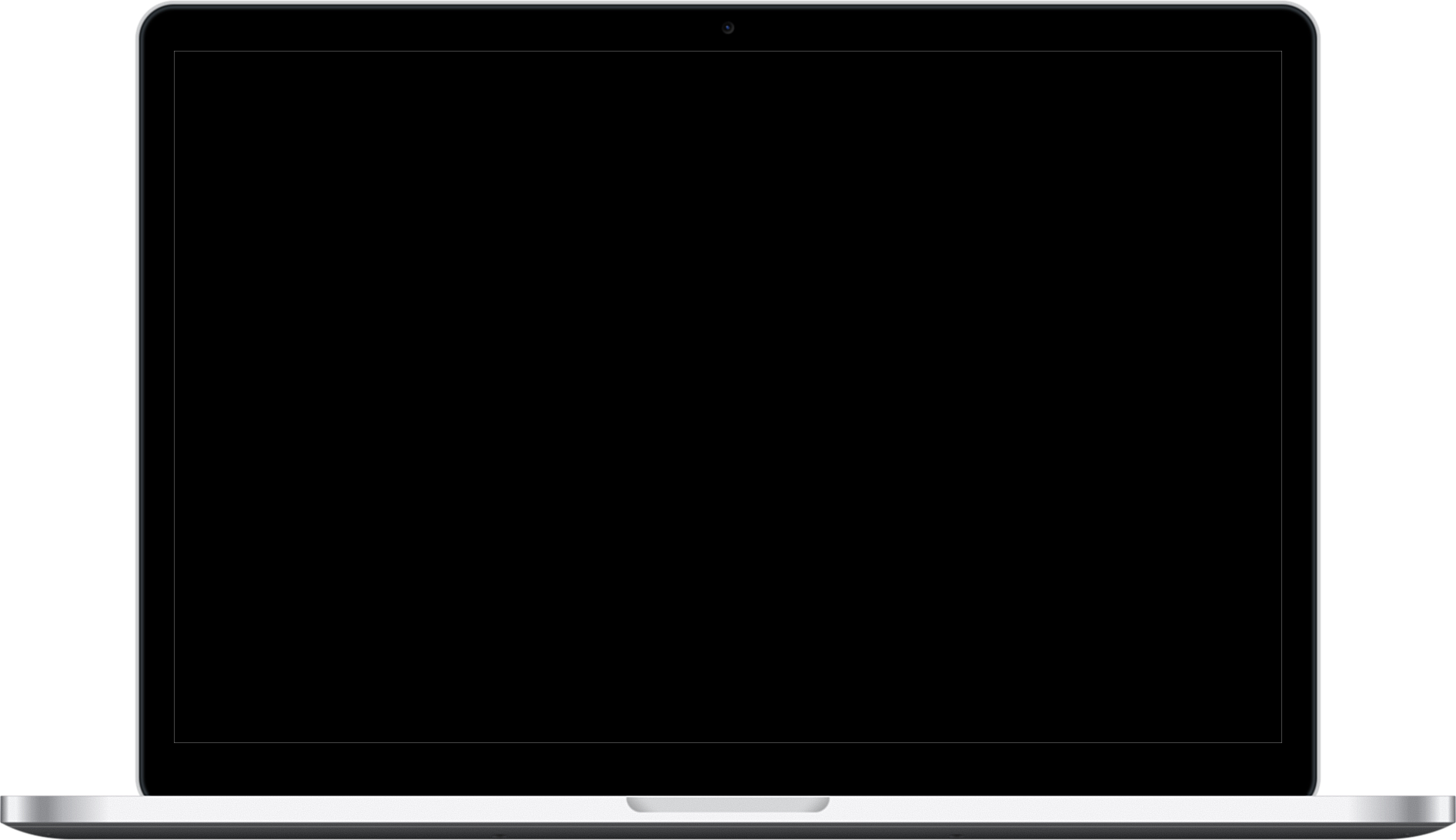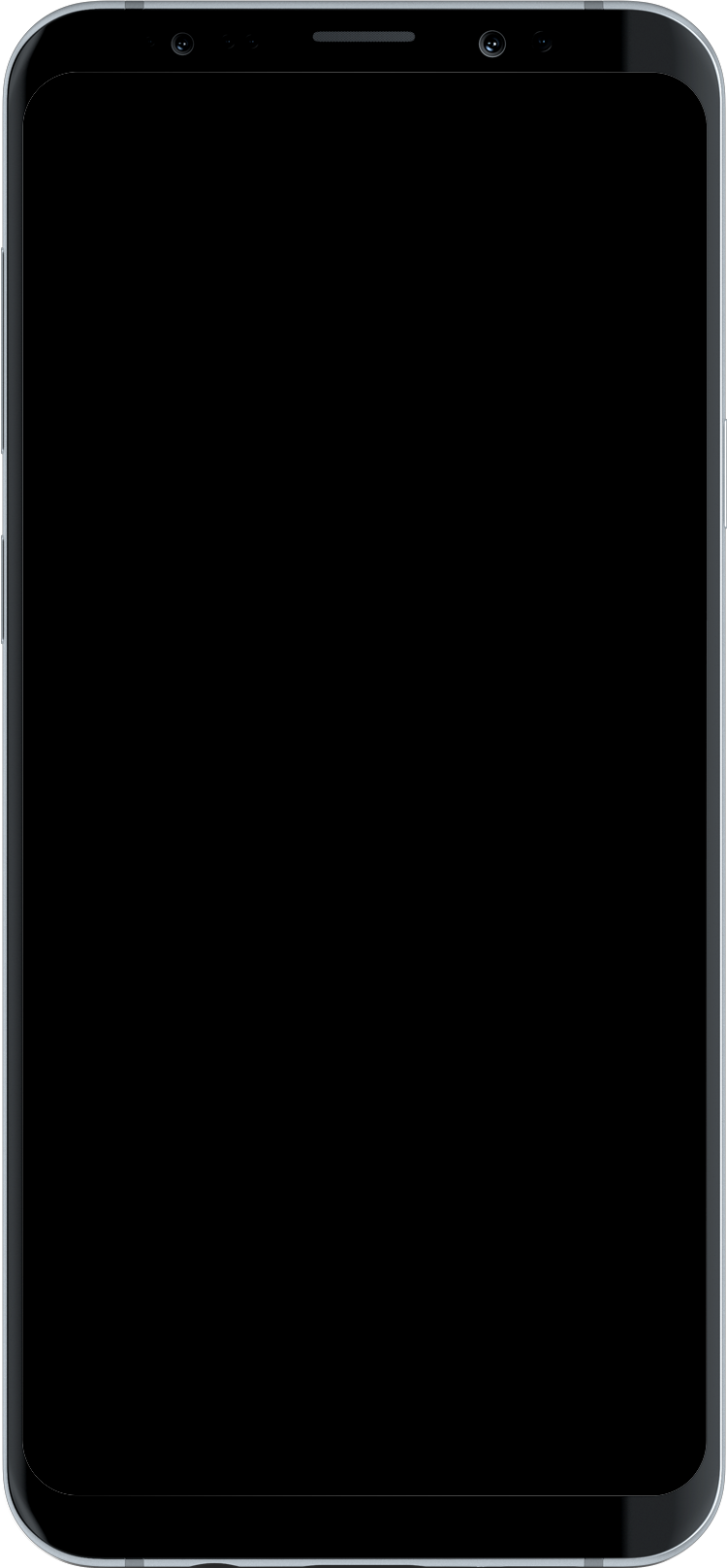 Mobile Profiles: Users can create and edit profiles, upload images, and manage services on-the-go via the mobile app.


Notificações via push: Real-time push notifications alert users about new messages, orders, and updates, enhancing user engagement.


Serviços de geolocalização: The mobile app can leverage geolocation to help users find local freelancers and services conveniently.


Mensagem instantânea: In-app messaging allows freelancers and clients to communicate swiftly, ensuring prompt responses and project updates.


Pagamentos móveis: Integration with mobile payment systems facilitates quick and secure transactions directly through the app.


Service Discovery: The app's intuitive interface and search functionality make it easy for users to discover relevant services based on their preferences and location.
Preparar
Pré-construído e prontamente disponível, reduzindo o tempo de desenvolvimento e permitindo uma implementação rápida.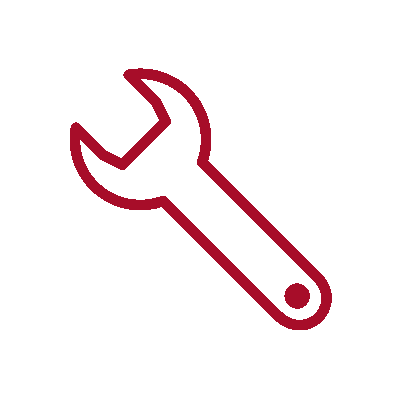 Definir
Configurado para atender necessidades específicas, minimizando a necessidade de ampla personalização antes da implantação.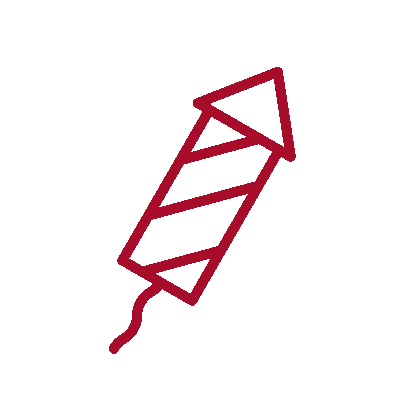 Ir
Uma vez implantado, pode ser rapidamente integrado aos sistemas existentes, permitindo uma adoção perfeita.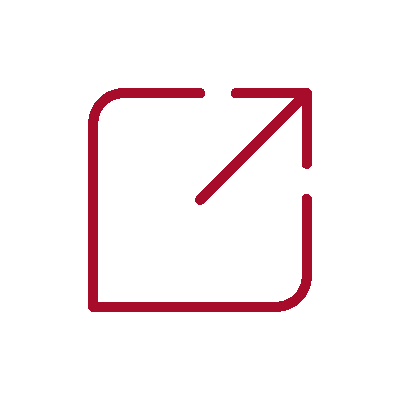 Agora
Acesso imediato a tecnologias modernas, permitindo que as empresas se mantenham atualizadas e competitivas.
Em
Pode ser adaptado para se adequar à infraestrutura existente da organização, garantindo compatibilidade e integração tranquila.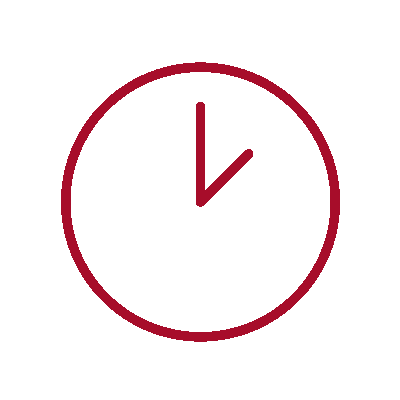 Tempo
Economize tempo valioso abordando desafios específicos de forma eficiente, permitindo que as equipes se concentrem nas atividades comerciais principais.
usuário@demo.com | Usuário_321
admin@demo.com | Admin_$321
seller@demo.com | Seller_$321
Cadastro de usuário
Users sign up with email or social media accounts, creating profiles.
Serviços de navegação
Users explore various service categories and listings.
Selecting Service
Users choose a service, review details, and proceed to order.
Order Customization
Users discuss project specifics with freelancers through messaging.
Placing Order
Users confirm service details, make payment, and place the order.
Work Progress
Freelancers provide updates and deliverables; users track progress.
Conclusão do pedido
Users receive the final product, review and rate the service.
Payment Release
After approval, payment is released to the freelancer, completing the transaction.
Implantação Gratuita
Fazemos a reformulação da marca da sua web e aplicativos com seu logotipo, ícones e esquema de cores e os implantamos.
Códigos fonte e de projeto
Fornecemos códigos-fonte completos no início e códigos completos do projeto no momento da entrega final.
Publicação de aplicativos
Nós cuidamos de publicar seus aplicativos em ambas as lojas de suas contas de desenvolvedor e fazer com que sejam aprovados.
Cronograma de suporte
Oferecemos 60 dias de suporte técnico a bugs e 1 ano de produtos, se houver, em termos de SDK ou API, sem nenhum custo extra.
Web e administração
Usamos PHP com Bootstrap Framework junto com MYSQL e NodeJS, para torná-lo robusto e flexível.
Aplicativos Android
Os aplicativos Android são feitos nativamente usando Java/Kotlin no Android usando todas as implementações de SDK e UI mais recentes.
Aplicativos iOS
Os aplicativos IOS são feitos nativamente usando Swift 4/5 no Xcode usando todas as implementações de SDK e UI mais recentes.
API principal de terceiros
SDK de mapa completo do Google, logins sociais, Twilio, Firebase, gateways de pagamento, Google Translate e MTR.

Adicionar

Mais

especiaria
100% personalizável


Fornecemos serviços de personalização para garantir que nossos clientes obtenham os recursos e funcionalidades exatos de que precisam para suas necessidades de solução clone.



Suporte Técnico Gratuito


Nossa equipe de especialistas oferece suporte técnico gratuito aos nossos clientes durante todo o processo de desenvolvimento e mesmo após o lançamento da plataforma.



Suporte gratuito a bugs


Fornecemos suporte gratuito a bugs aos nossos clientes para garantir que a plataforma funcione perfeitamente e sem problemas.



Código-fonte completo


Garantimos que você obtenha propriedade total do clone Binance, oferecendo-lhe o código-fonte completo.

O desenvolvimento personalizado requer um orçamento alto, mas nosso script de clone pronto vem com amplos recursos e serviço de reformulação de marca gratuito a um preço acessível.
Esperar é chato, por isso trazemos para você este script clone pronto para iniciar e totalmente personalizável de acordo com suas necessidades.
Temos vasta experiência no desenvolvimento de aplicativos baseados em criptomoedas para tornar sua implantação capaz o suficiente para impulsionar seu negócio de comércio de criptografia.

Sabemos da seriedade da segurança nos atuais tempos de violação de dados. É por isso que já verificamos nosso script clone com rigorosos testes de segurança.
Nossa dedicação em fornecer uma solução abrangente também otimiza o script para maior velocidade, garantindo que os usuários tenham um desempenho rápido e eficiente.
Combinando todos os pontos-chave chegamos ao estágio de uma solução de funcionamento eficiente que oferece o propósito e as funções certas para todos.
It is quite obvious that the on demand apps are shaping the fast-paced world around us. Because people nowadays prefer to make use of eminent on demand service platforms for availing different types of services comfortably in just a few taps. Seeing this rising face of on demand service business, a lot of proprietors show interest in plunging into this thriving industry. But, the actuality is that every entrepreneur who venture into this flourishing sector cannot taste success so easily. Because only a comprehensive on demand service platform that fulfills all local service needs of people can impress global users. So, if you are a business owner striving hard to get shine in this blooming on demand industry, then you must build such a full-fledged on demand service platform with the trendiest inclusions.
Fiverr Clone - Freelancer Marketplace
But, how to arrive at such an eye-catching on demand service platform? A readymade fiverr clone solution with contemporary functions will help you in building a feature-rich on demand service platform within your budget. This is because a complete fiverr clone solution will include all essential features to develop an impressive on demand application satisfying your on demand business model and needs. So, go for a ready to use and easily adaptable fiverr clone solution to start and run a lucrative on demand service business.
Perfis de usuário: Users can create and manage profiles with personal information, skills, portfolios, and contact details.

Service Listings: Freelancers can list various services they offer, including descriptions, pricing, delivery times, and extras.

Categories and Subcategories: Services are organized into a structured hierarchy of categories and subcategories for easy navigation.

Order Placement: Clients can browse services, choose a freelancer, customize requirements, and place orders.

Sistema de mensagens: An integrated messaging system allows communication between clients and freelancers to discuss project details.

Gerenciamento de pedidos: Users can track the progress of orders, communicate with freelancers, and manage milestones.

Pagamentos Seguros: Integração com gateways de pagamento seguros para facilitar transações seguras e convenientes.

Review and Rating System: Users can leave reviews and ratings for services they've used, building trust and reputation.

Custom Offers: Freelancers can send custom offers to clients with tailored pricing and services.

Gig Extras: Freelancers can offer additional services, upgrades, or add-ons for an extra fee.

Portfolio Showcase: Freelancers can showcase their previous work and projects to attract potential clients.

Painel e análise: Both freelancers and clients have access to dashboards showing order history, earnings, and analytics.

Notificações: Users receive real-time notifications about new messages, orders, milestones, and updates.

Dispute Resolution: A mechanism for resolving disputes between clients and freelancers, usually involving mediation.

Multi-Currency Support: Support for multiple currencies to cater to a global user base.

Suporte multilíngue: Localization options to provide the platform in various languages for wider accessibility.

Painel de administração: An administrative interface for platform administrators to manage users, services, payments, and more.

Commission Management: System for calculating and managing platform fees or commissions from transactions.

Gerenciamento de conteúdo: Admins can manage and update platform content, including categories, banners, and FAQs.

SEO Optimization: Tools to optimize listings and content for search engines, improving platform visibility.

Aplicativo móvel: Offer a mobile app for users to access the platform conveniently on smartphones and tablets.

Integração de mídia social: Options to connect and share listings on social media platforms.
Miracuves offers an app similar to Fiverr, with customizable features providing a user-friendly experience for your freelancer/seller and buyer/business. We help you to launch your freelance marketplace script connecting freelancers and businesses in a single platform. Our Fiverr clone script serves hundreds of services such as digital marketing, graphics, writing, proofreading, video & animation, programming & tech, data, business, lifestyle, graphics & design, etc. Onmobee's Fiverr clone can handle multiple categories and sub-categories.
Miracuves has highly skilled designers and developers to develop your Fiverr clone app from scratch. The Fiverr clone script features enable you to kick start your online marketplace business with ease. Our Fiverr clone app is highly scalable, robust, and user-friendly to use for your customers. We develop a Fiverr clone script using advanced tools and technology to maintain the performance of the app. Provide an easy buying and selling platform for your customers.
Registro de usuários e perfis: Allow users to sign up, create profiles, and showcase their skills, expertise, and work history.

Service Listings: Provide freelancers with the ability to list a wide range of services they offer, complete with descriptions, pricing, and delivery times.

Categories and Subcategories: Organize services into categorized sections for easy navigation and improved user experience.

Order Placement and Management: Enable clients to place orders for specific services, communicate with freelancers, and track order progress.

Sistema de mensagens: Incorporate a messaging platform for seamless communication between clients and freelancers, facilitating project discussions.

Pagamentos Seguros: Integrate trusted payment gateways to ensure safe and hassle-free transactions between clients and freelancers.

Review and Rating System: Implement a system for users to leave reviews and ratings, helping build trust and credibility within the platform.

Painel e análise: Offer both freelancers and clients a dashboard where they can track orders, earnings, and other important metrics.

Notificações: Provide real-time notifications to keep users informed about order updates, messages, and other relevant activities.

Portfolio Showcase: Allow freelancers to display their previous work, projects, and accomplishments to attract potential clients.

Custom Offers: Enable freelancers to send customized service offers to clients based on specific project requirements.

Gig Extras: Allow freelancers to offer additional services, upgrades, or add-ons to enhance their offerings.

Dispute Resolution: Include mechanisms to address and mediate disputes that may arise between clients and freelancers.

Painel de administração: Provide administrators with a comprehensive backend interface to manage users, services, payments, and platform settings.

Commission Management: Implement a system to calculate and manage platform fees or commissions from transactions.

Gerenciamento de conteúdo: Allow admins to control and update platform content, including categories, banners, and informational pages.

SEO Optimization: Optimize platform content for search engines to improve its visibility and attract organic traffic.

Aplicativo móvel: Develop a mobile application for users to access the platform conveniently on their smartphones or tablets.

Integração de mídia social: Offer options to link and share service listings on various social media platforms.

Multi-Language and Multi-Currency Support: Provide support for multiple languages and currencies to cater to a diverse global user base.

Design Responsivo: Ensure the platform's design is responsive and adaptable to different screen sizes and devices.
The marketability of a Fiverr Clone depends on several factors that determine its appeal to users and potential investors. Here are key aspects that contribute to the marketability of a Fiverr Clone:
Proposta de Venda Única (USP): A strong USP sets your Fiverr Clone apart from competitors. Highlight innovative features, enhanced user experiences, or specialized niches to attract attention.

User Experience (UX) and Design: A user-friendly interface, intuitive navigation, and visually appealing design enhance user engagement and encourage prolonged platform usage.

Feature Set: Showcase a comprehensive feature set that addresses pain points of users, offers convenience, and adds value. Unique or advanced features can attract a larger user base.

Customization and Scalability: Offering options for customization allows users to tailor their profiles and services, while scalability accommodates future growth and evolving needs.

Aplicativo móvel: Having a responsive and well-designed mobile app enhances accessibility, catering to users who prefer to engage on the go.

Security and Trust: Emphasize robust security measures, secure payment gateways, and a dispute resolution system to foster trust among users.

Multi-Language and Multi-Currency Support: Cater to a global audience by offering support for multiple languages and currencies, expanding your platform's reach.

Marketing and Branding: Develop a strong brand identity with effective marketing strategies to create awareness and attract both freelancers and clients.

Monetization Strategy: Clearly outline how the platform generates revenue through subscription plans, commission fees, or premium features.

Foco em nicho: Consider catering to a specific niche or industry to stand out in a crowded market, offering tailored services for specialized needs.

Edifício comunitário: Foster a sense of community through forums, discussion boards, and networking opportunities, enhancing user engagement and retention.

Educational Resources: Provide resources such as guides, webinars, or courses to help freelancers improve their skills and enhance their service offerings.

Parcerias: Collaborate with industry influencers, organizations, or brands to increase visibility and credibility.

Suporte ao cliente: Offer responsive customer support to address user inquiries, technical issues, and concerns promptly.

Análises e insights: Provide users with data-driven insights into their performance and help them make informed decisions.

Feedback and Iteration: Continuously gather user feedback to improve the platform's functionality, features, and overall experience.

Testimonials and Success Stories: Showcase success stories and positive testimonials from freelancers and clients to build trust and credibility.

Pricing Transparency: Clearly communicate pricing structures, including any fees or charges, to prevent surprises and build trust.
Ultimately, the marketability of your Fiverr Clone relies on its ability to offer a unique, convenient, and valuable solution that addresses the needs of freelancers and clients while effectively differentiating itself from existing platforms.
A Fiverr Clone can generate revenue through various monetization strategies. Here are some common revenue models you can consider implementing:
Commission Fees: Charge a percentage of each transaction as a platform fee or commission. This model aligns with the success of freelancers, as you earn a portion of their earnings.

Planos de assinatura: Offer tiered subscription plans for freelancers that provide access to premium features such as enhanced visibility, priority support, or additional marketing tools.

Listagens em destaque: Allow freelancers to pay for featured placements in search results or specific categories, increasing their visibility to potential clients.

Serviços Premium: Offer additional services or tools that freelancers can purchase to enhance their offerings, such as advanced analytics, marketing assistance, or portfolio customization.

Freelancer Verification: Charge freelancers for a verification process that validates their skills, experience, and background, boosting their credibility and attracting more clients.

Serviços de Garantia: Offer escrow services for large or complex projects, where clients deposit funds that are released to freelancers upon project completion, with a percentage retained as a fee.

Taxas de transação: Implement a flat fee for each transaction made on the platform, regardless of the transaction amount. This fee can be applied to both freelancers and clients.

Featured Gig Upgrades: Allow freelancers to pay for upgrades that highlight their gigs in various ways, such as higher placement in search results or additional promotional options.

Custom Gig Creation: Charge freelancers a fee for creating and listing custom gigs that cater to specific client requests.

Ad Revenue: Incorporate targeted advertisements from relevant third-party services or products within the platform, generating revenue based on clicks or impressions.

Programa de referência: Introduce a referral program where users earn a commission for referring new freelancers or clients to the platform.

Freelancer Training or Resources: Offer premium training courses, webinars, or resources that freelancers can purchase to improve their skills and service offerings.

Bulk Purchase Discounts: Provide freelancers with the option to purchase services or credits in bulk at a discounted rate, encouraging larger transactions.

Acesso à API: Offer paid API access for businesses or individuals who want to integrate your platform's functionalities into their own applications.

White Label Solution: Provide businesses with the option to use your Fiverr Clone as a white-label solution, allowing them to customize and use the platform under their own branding.
It's important to carefully consider which revenue models align with your platform's goals and target audience. You might choose to combine multiple models or experiment with different approaches to find the most effective monetization strategy for your Fiverr Clone.
Advanced features can differentiate your Fiverr Clone and provide unique value to users. Here are some advanced features you might consider incorporating:
AI-Powered Service Matching: Implement artificial intelligence algorithms to match clients with the most suitable freelancers based on project requirements, improving service discovery.

Smart Contract Automation: Utilize blockchain technology to automate contract execution, secure payments, and ensure transparent and tamper-proof transactions.

Virtual Reality Workspaces: Integrate virtual reality environments where freelancers and clients can collaborate in immersive spaces, enhancing communication and project visualization.

Augmented Reality Try-outs: Enable clients to virtually "try out" services before purchasing, using augmented reality to visualize how the final product might look or function.

Dynamic Pricing Algorithms: Develop dynamic pricing algorithms that adjust service prices based on demand, complexity, and other relevant factors, optimizing both freelancers' earnings and client affordability.

Integrated Video Conferencing: Offer integrated video conferencing tools for real-time consultations, project updates, and direct communication between freelancers and clients.

Blockchain-Powered Reputation System: Implement a blockchain-based reputation system that securely records and verifies freelancers' skills, work history, and client feedback.

Project Management Tools: Provide advanced project management tools, including task lists, milestones, and progress tracking, enhancing collaboration and organization.

Machine Learning Insights: Utilize machine learning to provide freelancers with insights and suggestions for improving their services based on trends and user preferences.

On-Demand Services: Introduce on-demand services that allow clients to request immediate assistance or quick turnarounds from available freelancers.

Gamified Engagement: Incorporate gamification elements, such as badges, levels, and rewards, to encourage user engagement and motivate freelancers to provide exceptional services.

Voice Search and Commands: Integrate voice search functionality and voice-activated commands for an intuitive and hands-free user experience.

AR-Powered Portfolios: Enable freelancers to showcase their work using augmented reality, allowing clients to interact with and experience their projects in a unique way.

Análise preditiva: Implement predictive analytics to forecast trends, demand, and opportunities, helping freelancers make informed decisions about service offerings.

Autenticação Biométrica: Enhance platform security with biometric authentication methods, such as fingerprint or facial recognition, for secure login and transactions.

Niche Marketplaces: Create specialized niche marketplaces within the Fiverr Clone catering to specific industries or skill sets, offering tailored services for niche audiences.

Integration with Cloud Services: Allow freelancers to seamlessly integrate cloud storage services for sharing and managing project files.

E-learning Hub: Develop an e-learning hub within the platform where freelancers can access courses, certifications, and resources to enhance their skills.

Integração multiplataforma: Enable integration with other platforms, such as project management tools or communication apps, to streamline workflows.

Voice Assistant Integration: Integrate with voice assistants like Amazon Alexa or Google Assistant to allow users to interact with the platform through voice commands.
These advanced features can elevate your Fiverr Clone to a higher level of innovation, providing users with unique experiences and functionalities that set your platform apart in the freelance services marketplace.
The future prospects of a Fiverr Clone can be promising, given the continuous growth and evolution of the freelance and gig economy. Here are some potential future prospects for your Fiverr Clone:
Expansão global: As remote work and freelancing become more prevalent worldwide, your Fiverr Clone can tap into international markets, connecting freelancers and clients from diverse regions.

Industry Specialization: Niche-specific Fiverr Clones catering to industries like tech, creative arts, health, and more can gain traction by offering tailored services and expertise.

Integration of Emerging Technologies: Incorporating technologies like artificial intelligence, blockchain, augmented reality, and virtual reality can keep your platform relevant and ahead of the curve.

Remote Collaboration Tools: Developing advanced collaboration tools within the platform can facilitate seamless teamwork, enabling freelancers to work on joint projects remotely.

Hybrid Workforce Solutions: Fiverr Clones can play a role in the hybrid workforce model, where businesses combine in-house teams with remote freelancers for flexibility and expertise.

Personalização aprimorada: By leveraging data analytics, your platform can provide personalized service recommendations and tailor user experiences for higher engagement.

Skill Development Ecosystem: Expanding your platform to include learning resources, courses, and certifications can create a comprehensive ecosystem for freelancers to grow their skills.

Integração de comércio eletrônico: Integrating e-commerce features could allow freelancers to sell digital products, merchandise, or other items related to their services.

Foco na Sustentabilidade: A Fiverr Clone with a focus on sustainable practices and eco-friendly services can align with evolving consumer preferences.

Voice and AI Assistants: Integration with voice assistants and AI-driven chatbots can enhance user interactions and streamline navigation on the platform.

Localized Services: Focusing on regional or localized services can provide a hyper-targeted experience for users within specific geographic areas.

Acessibilidade entre plataformas: Ensuring seamless accessibility across various devices and platforms, including smart TVs and wearable devices, can expand user reach.

Parcerias e Colaborações: Partnering with other platforms, businesses, or influencers can boost visibility, credibility, and user acquisition.

Freelancer Benefits: Introducing benefits such as health insurance, retirement plans, or professional development opportunities can attract and retain top-tier freelancers.

Regulamentação e Conformidade: Staying ahead of regulatory changes in the gig economy landscape and proactively addressing compliance can build trust among users.

Artificial Intelligence Enhancements: AI can be used to enhance communication, automate tasks, and offer predictive analytics to freelancers and clients.

Privacidade e segurança de dados: Continuously improving data privacy and security measures will be vital to maintain user trust in an increasingly digital world.

Virtual Reality Networking: Creating virtual events and conferences within the platform can facilitate networking and collaboration among freelancers and clients.

Multilingual Support: As globalization continues, offering support for multiple languages can ensure inclusivity and attract users from diverse linguistic backgrounds.

Iniciativas de Impacto Social: Incorporating social impact features, like connecting freelancers with projects that have positive social or environmental effects, can resonate with conscious consumers.
The future prospects of your Fiverr Clone will largely depend on your ability to adapt to emerging trends, offer innovative solutions, and meet the evolving needs of freelancers and clients in a dynamic gig economy landscape.
Freqüentemente

Perguntado

Questões
A Fiverr Clone is an online platform that emulates the functionalities of the popular freelancing marketplace Fiverr. It connects freelancers offering various services with clients seeking those services, facilitating transactions, communication, and project collaboration.
How does a Fiverr Clone work?
A Fiverr Clone works by allowing freelancers to create profiles and list services they offer, while clients browse these services, communicate with freelancers, and place orders. The platform typically includes features such as messaging, secure payments, order tracking, and reviews to facilitate the entire service exchange process.
What types of services can I find on a Fiverr Clone?
Fiverr Clones offer a wide range of services, including graphic design, writing, programming, digital marketing, video production, music composition, and more. The variety of services can span from creative tasks to technical expertise and business support.
How do payments work on a Fiverr Clone?
Payments on a Fiverr Clone are typically handled through secure payment gateways. Clients pay for services when placing an order, and funds are held in escrow until the project is completed to the client's satisfaction. The platform deducts a commission or fee from the transaction before releasing the payment to the freelancer.
Are transactions on a Fiverr Clone secure?
Yes, most Fiverr Clones prioritize security by implementing encryption for transactions, user data protection, and secure payment processing. The escrow system ensures that funds are only released when clients are satisfied with the delivered work.
Can I trust the quality of services offered on a Fiverr Clone?
Fiverr Clones typically include a review and rating system where clients can leave feedback about the quality of services received. Additionally, showcasing freelancers' portfolios and work history helps clients make informed decisions when choosing a freelancer for their project.
Faça parceria conosco para desenvolvimento abrangente de TI
Teremos prazer em responder a quaisquer perguntas que você possa ter e ajudá-lo a determinar qual dos nossos serviços melhor atende às suas necessidades.
Agendamos uma ligação conforme sua conveniência. 
Fazemos uma reunião de descoberta e consultoria. 
Preparamos uma proposta e um curso de ação.
Agende uma consulta gratuita
Nossos serviços gerenciados de TI permitem que você se concentre no que importa
Você está ocupado apagando incêndios de TI em vez de se concentrar no seu negócio principal? Se a sua tecnologia está drenando recursos em vez de otimizá-los, a Netsurit pode colocá-lo de volta no caminho certo. Um provedor de serviços gerenciados profissionalmente pode lhe dar a vantagem decisiva para: