Launch your own top-class NFT marketplace with our highly advanced, top-rated, 100% customizable white-label OpenSea Clone App.
Capitalize on the growing demand for P2P trading of NFTs and Cryptos with a user-friendly and fully functional OpenSea-like NFT Marketplace app with our new-gen OpenSea Clone App Script.
Opensea Clone allows you to offer, NFT Marketplace, Nft Listing Service
In this blockchain realm, where NFTs have acquired supremacy, developing an NFT marketplace like OpenSea will proffer a better set of advantages in terms of acquiring NFT creators and buyers. Notably, OpenSea is the largest NFT trading platform to date that facilitates the listing of any category of NFTs. Over and above that, OpenSea supports a secondary marketplace that lets NFT owners trade NFTs.
Don't wait anymore Opensea Clone solution we offer is turnkey by inception and the deployment phases and timeline will blow your mind. A professionally developed Opensea Clone can give you the decisive edge to:
Stand Out: With a unique branding and tailored user experience that distinguishes your platform from competitors.
Enhance Security: By implementing top-tier security protocols, smart contract audits, and robust user authentication mechanisms.
Offer Scalability: Allowing you to accommodate growing user bases and handle high transaction volumes without compromising performance.
Enable Innovation: Through customization options, integration of new blockchain technologies, and the implementation of cutting-edge features.
NFT Marketplace like Opensea or Rarible will help you start your own listing, minting, selling…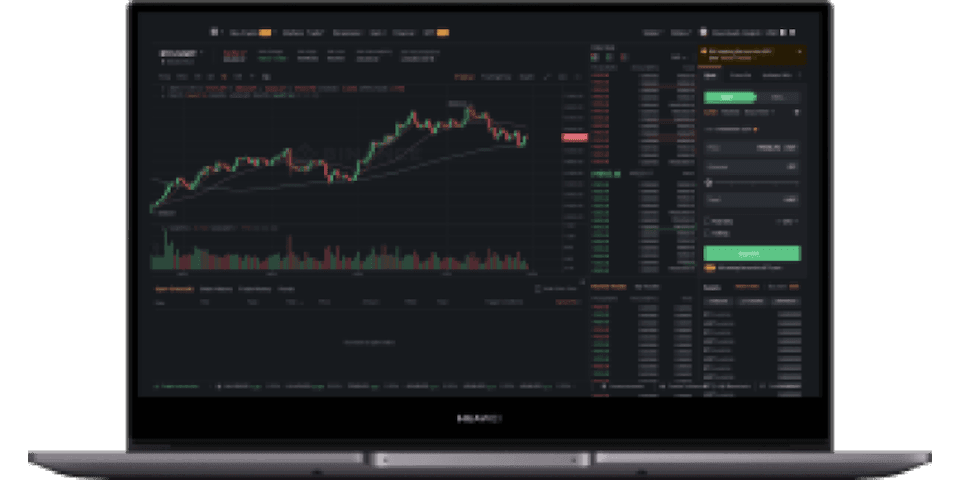 OpenSea Clone Development is a process of developing a decentralized peer-to-peer NFT marketplace like OpenSea that supports crypto goods such as collectables, arts, and any other gaming items. For OpenSea Clone Development, We Exclusively underwent Metadata API Processing and Conventional Processing. Miracuves incorporates Agile methodologies to enhance project versatility and team performance. Our experts have hands-on experience handling all kinds of blockchain and well-versed knowledge in the knock and corner of the market.
It is ready to deploy the NFT marketplace script used to launch a peer-to-peer NFT Marketplace like OpenSea. Miracuves provides a fully Whitelabel OpenSea clone script that can be customized further for better performance and rebranded with new features. Our OpenSea clone script comes with arts, music, virtual cards, digital collectibles and much more NFT categories. Bitdeal's OpenSea clone script has been made to work on top of ethereum, polygon, klaytn, and Solana.
Our OpenSea Clone Script comes with innovative features like Collections, Bulk Minting, Meta Verse Capabilities and a lot more. This Original OpenSea Clone Script helps you the best in building your own universal NFT Marketplace like OpenSea.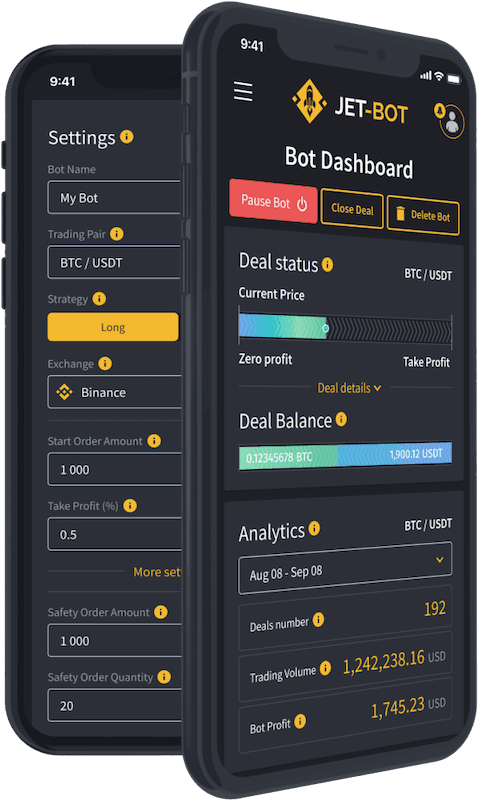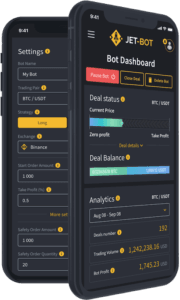 Cutting-edge Features
that drive Opensea Clone
Our OpenSea Clone is 100% customizable and that brings you the advantage of integrating any feature you feel is required and gaining a competitive edge over rivals. Offer your users an advanced user experience via our OpenSea Clone UI which is completely unique and focused on better user engagement.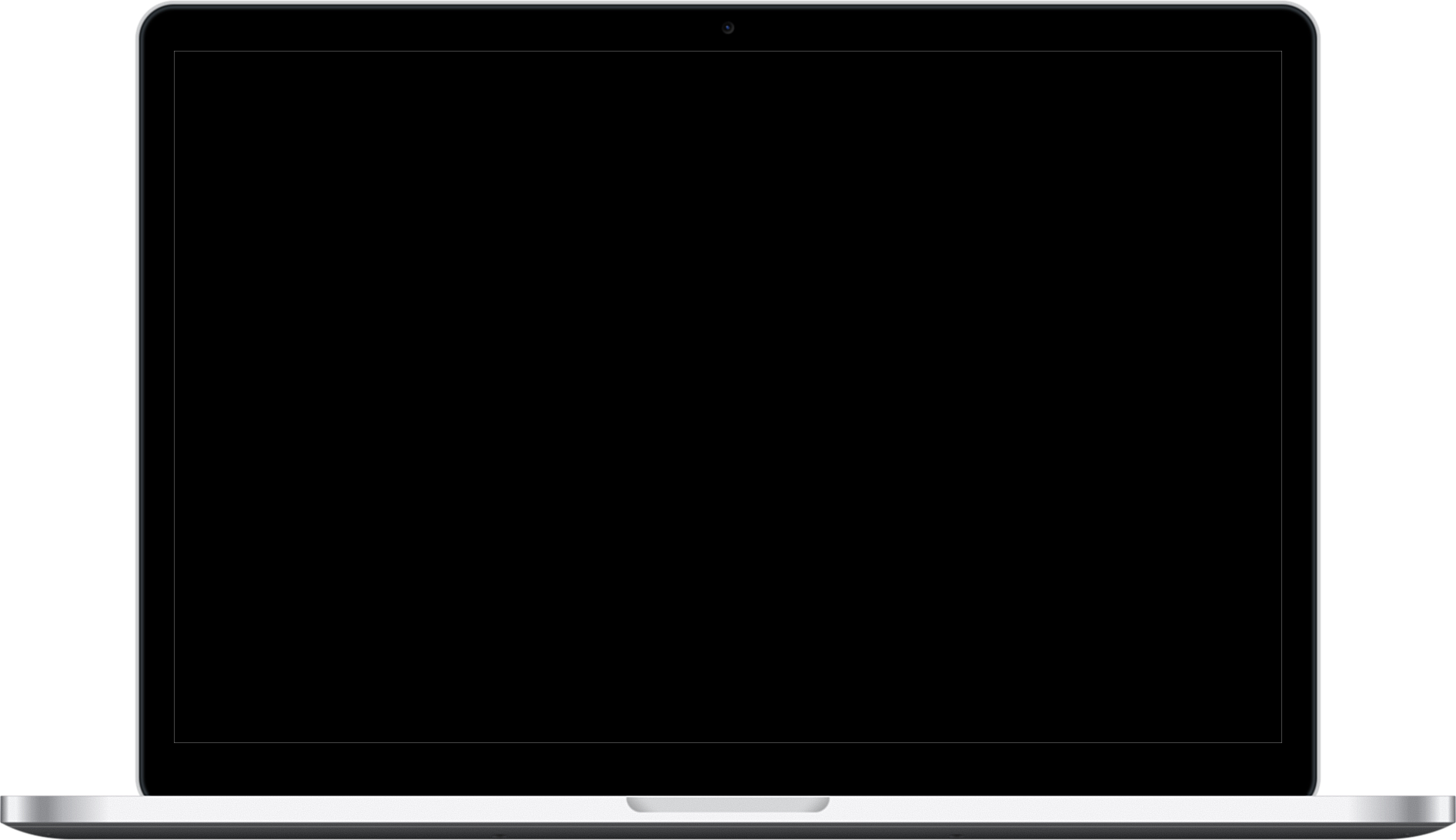 Seamless NFT Marketplace browsing and trading experience with intuitive user interface.

Robust wallet integration allowing users to securely manage their NFT collections and transactions.

Advanced search and filtering options for users to discover NFTs based on categories, rarity, artists, and more.

Social interaction features, such as comments, likes, and follows, to foster a community around NFT creators and collectors.

Customizable user profiles that showcase owned NFTs, transaction history, and user preferences.

Real-time notifications and alerts for auctions, bids, offers, and new listings to keep users engaged and informed.
User and content management tools to efficiently oversee user accounts, listings, and interactions.

Comprehensive analytics and reporting dashboards to monitor platform activity, trends, and performance.

Moderation and content review features to ensure compliance with platform guidelines and prevent fraudulent or inappropriate content.

Fee configuration and revenue tracking to manage platform fees, royalties, and payouts to creators.

Customizable smart contract management to adapt to different blockchain standards and optimize gas fees.

Automated notifications and alerts to address critical issues, updates, and maintenance tasks.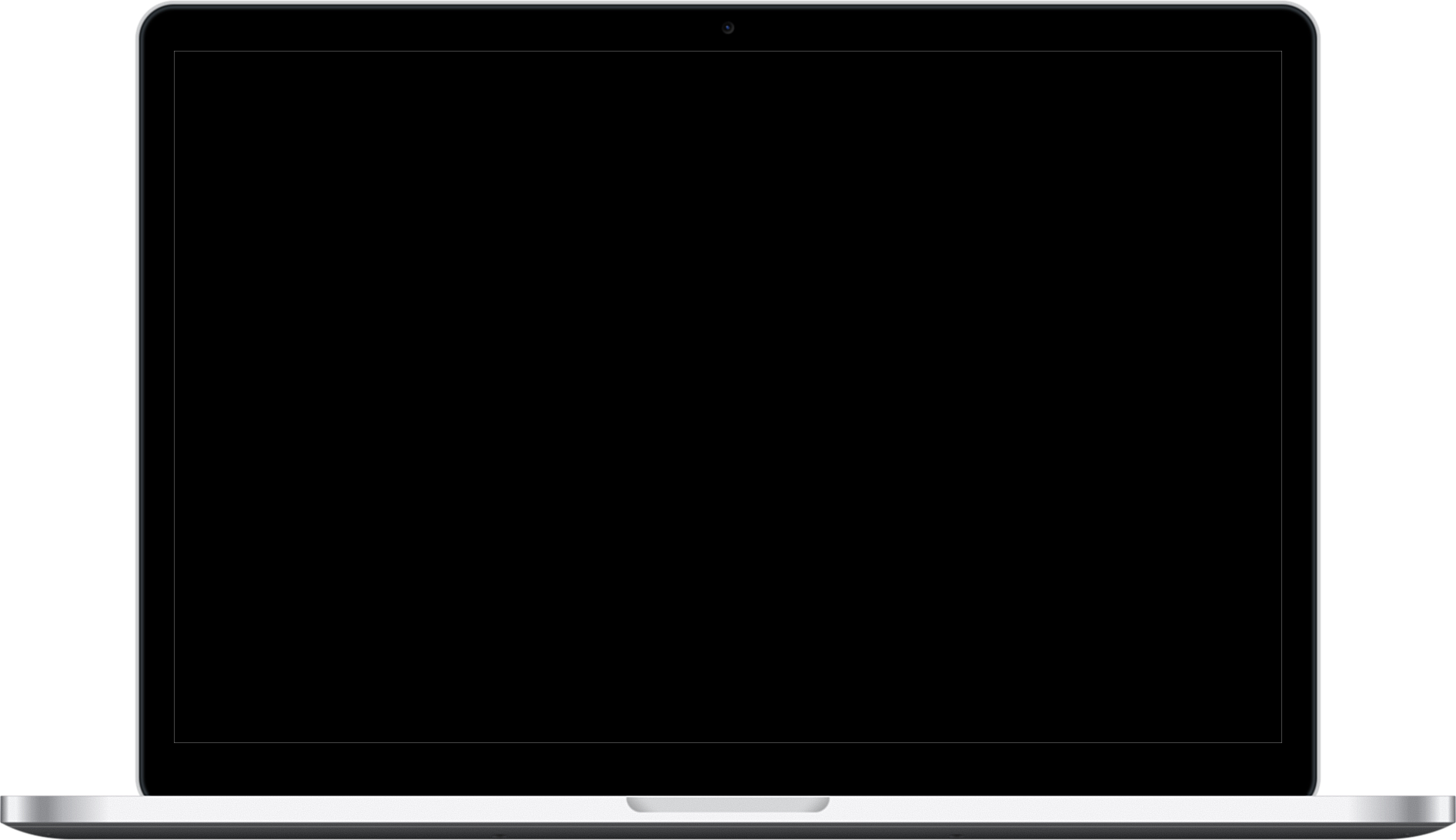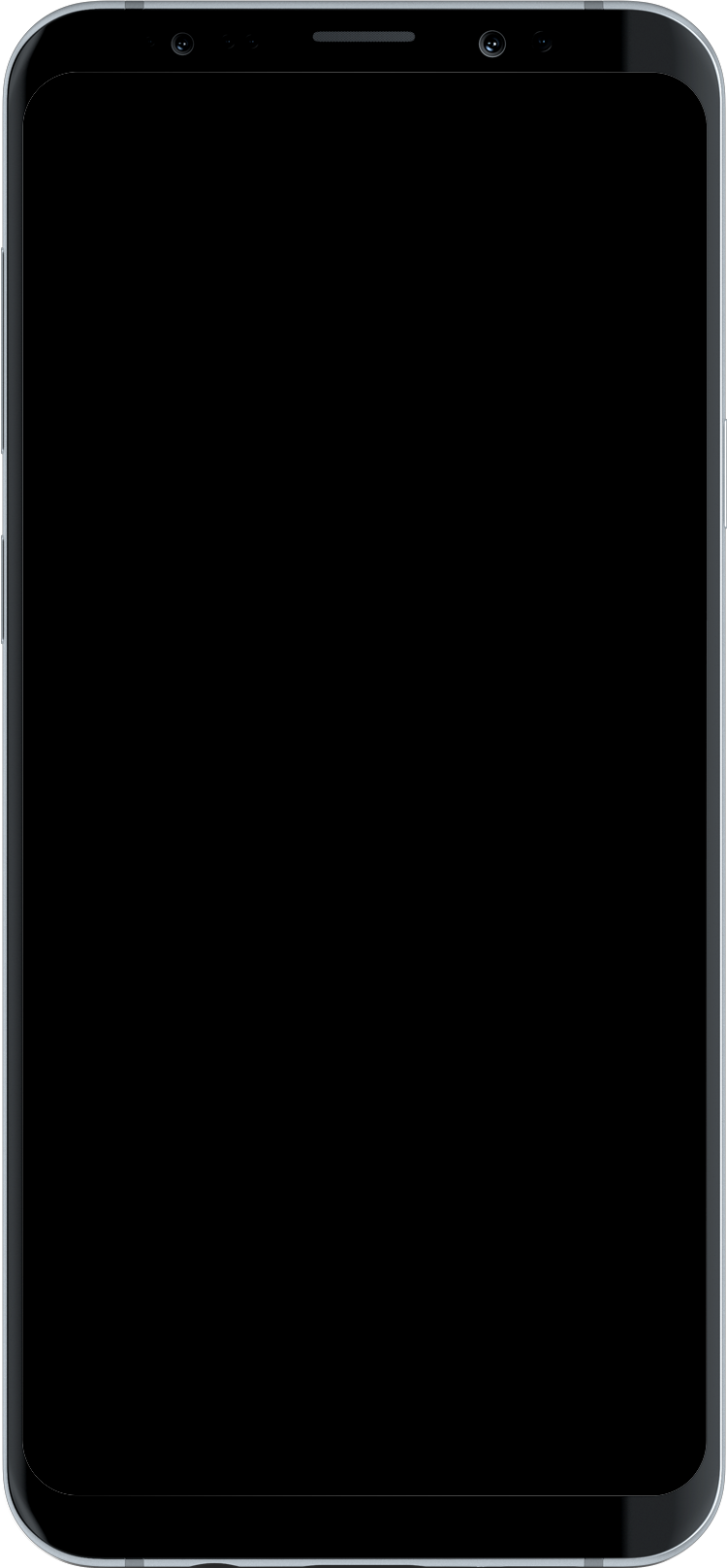 User-friendly mobile interface for browsing, buying, trading, minting  and selling NFTs on the go.

Secure mobile wallet integration enabling seamless transactions and NFT management anytime & anywhere.

QR code scanning for quick interaction with NFTs, wallets, and platform features.

Push notifications for real-time updates on auctions, bids, offers, and other activities.

Geolocation-based features to discover NFTs and events based on a user's physical location.

Cross-device synchronization to ensure a consistent experience between the mobile app and web platform.
Ready
Pre-built and readily available, reducing development time and enabling quick implementation.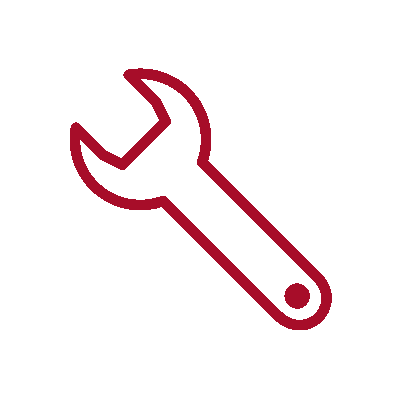 Set
Configured to suit specific needs, minimizing the need for extensive customization before deployment.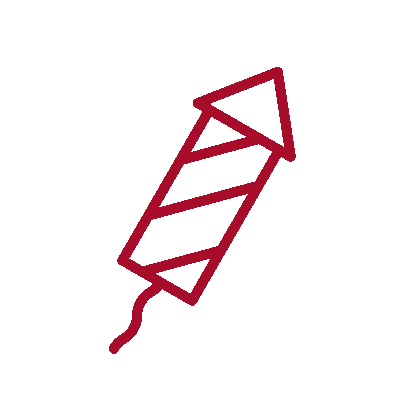 Go
Once deployed, can be quickly integrated into existing systems, enabling seamless adoption.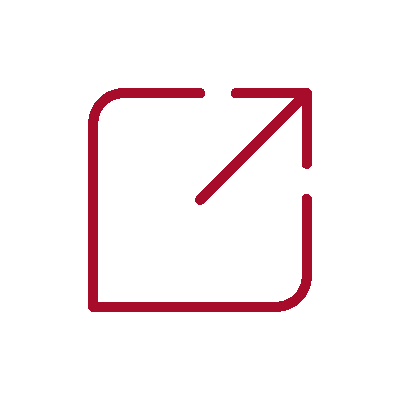 Now
Immediate access to modern technologies, enabling businesses to stay current and competitive.
In
Can be tailored to fit the organization's existing infrastructure, ensuring compatibility and smooth integration.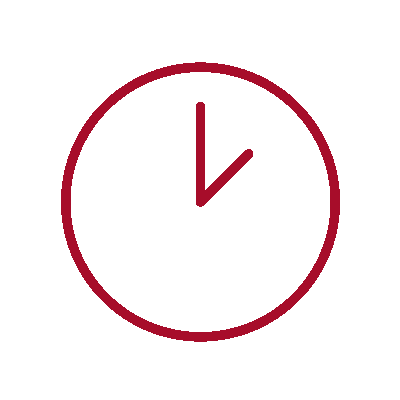 Time
Save valuable time by addressing specific challenges efficiently, allowing teams to focus on core business activities.
Account
New users create accounts, providing essential information to access the platform's features.
Browse NFT
Users explore the marketplace, browsing through various NFT listings and categories.
NFT Details
Users click on a specific NFT to view detailed information, including artwork, creator, and pricing.
Purchase NFT
Users select an NFT, choose the buying option, and complete the transaction securely.
Wallet Integration
Users connect their digital wallets to manage purchased NFTs and track ownership.
Listing NFT
Creators upload their NFTs, setting details, pricing, and royalty preferences. Minting NFT Easy.
Auctions
Users place bids on NFTs they're interested in, engaging in competitive auctions.
Royalties
Users can resell owned NFTs on the platform, ensuring creators receive royalties upon each resale.
Free Deployment
We do the rebranding of your web and apps with your logo, icons & color scheme and deploy them.
Source & Project Codes
We provide you with complete source codes at start and full project codes at the time of final delivery.
Apps Publishing
We take care of publishing your apps in both the stores on your developer accounts and get it approved.
Support Timeline
We offer 60 Days of tech bug support and 1 year of products if any in terms of SDK or API at no extra cost.
Web & Admin
We have used PHP with Bootstrap Framework along with MYSQL and NodeJS, to make it robust and flexible.
Android Apps
Android Apps are done natively using Java/ Kotlin on android using all the latest SDK Implementations and UI.
iOS Apps
IOS Apps are done natively using Swift 4/5 on Xcode using all the latest SDK Implementations and UI.
3rd Party API Major
Google Full Map SDK, Social Logins, Twilio, Firebase, Payment gateways, Google Translate & MTR.

Layer 2 Scaling Integration
Implement layer 2 solutions like Optimistic Rollups or zkRollups to reduce transaction costs and improve scalability, enhancing user experience.
$900
AI-Driven Rarity Evaluation
Incorporate AI algorithms to assess and assign rarity scores to NFTs based on various factors, aiding collectors in making informed purchasing decisions.
$1200
NFT Staking and Farming
Introduce staking mechanisms where users can earn rewards by staking their NFTs, fostering engagement and creating additional value for collectors.
$960
Loyalty and Gamification Features
Integrate loyalty programs, badges, and achievements for users who actively trade, buy, and engage on the platform, encouraging repeat visits and interactions.
$1200
100% Customizable


We provide customization services to ensure that our clients get the exact features and functionalities they need for their clone solution needs.



Free Technical Support


Our team of experts offers free technical support to our clients throughout the development process and even after the launch of the platform.



Free Bug Support


We provide free bug support to our clients to ensure that the platform runs smoothly and without any issues.



Full Source Code


We ensure you get complete ownership of the Binance clone by offering you the full source code.

Custom development requires a high budget but our ready-made clone script comes with ample features and free rebranding service at a budget price.
Waiting is boring, that is why we bring you this ready-to-launch clone script which is completely customizable as per your needs.
We have vast experience in developing cryptocurrency-based applications to make your deployment capable enough to boost your crypto trading business.

We know the seriousness of security in the current times of data breach. That is why we have already verified our clone script with rigorous security testing.
Our dedication to providing a comprehensive solution, we've also optimized the script for enhanced speed, ensuring that users experience swift and efficient performance.
Combining al the key points we come to the stage of efficient functioning solution which delivers the right purpose and functions for everyone.
Our seasoned blockchain developers have been undertaking the development of avant-garde and white-label NFT marketplace solutions. Similar to how the actual OpenSea platform supports the trading of a diversified set of digital collectibles, our OpenSea clone seamlessly aids the trading of a myriad of collectibles. Approach us to comprehend more about our OpenSea like NFT marketplace development services.
Opensea NFT Services
OpenSea clone is a white-label solution for entrepreneurs to create an NFT marketplace for NFT admirers to create, list, and buy digital assets, rare items, in-game accessories, domain names, digital lands, and more. Although it is similar to the top-most NFT platform, OpenSea, it can be completely personalized as per your business needs. The customisation options range from the front-end design to the blockchain network on which the platform will be built.
Grab our peerless OpenSea like NFT marketplace solution and climb up the ladder of being the topmost marketplace real soon!
By starting your own NFT solution via our OpenSea clone solution, one can enlist the digital collectibles and enable the investors to buy, bid, or exchange on your platform.
With our 100 % customizable solution, organize your OpenSea forum and begin the journey to be the most renowned NFT marketplace witnessing the highest record price. Don't let your chance to build an integrated blockchain platform miss out and partner with us.
An OpenSea clone is a decentralized marketplace platform that is designed to replicate the functionality of OpenSea, a popular NFT marketplace. OpenSea is a platform that allows users to buy, sell, and trade non-fungible tokens (NFTs) on the Ethereum blockchain.
An OpenSea clone would also allow users to buy, sell, and trade NFTs on a decentralized platform. It would have similar features to OpenSea, such as smart contract integration, user authentication, NFT listing and categorization, payment gateway integration, bidding and auctioning, search and filter, dashboard and analytics, and scalability.
Building an OpenSea clone requires a skilled team of developers who are familiar with blockchain technology, NFTs, and web development. The aim is to provide users with a seamless and intuitive experience, allowing them to buy, sell, and trade NFTs easily while ensuring security, transparency, and immutability of the transactions.
Key features of an OpenSea Clone:
Decentralized Platform: The platform should be built on top of a blockchain network, such as Ethereum, to ensure security, transparency, and immutability of the transactions.
Smart Contract Integration: Smart contracts should be used to represent NFTs, handle bidding and auctioning, and facilitate the transaction process.
User Authentication: The platform should allow users to create accounts using their Ethereum wallet addresses, eliminating the need for traditional authentication methods and providing an additional layer of security.
Security Measures: The platform should implement security measures, such as two-factor authentication, to protect user accounts.
NFT Listing and Categorization: Users should be able to create listings for their NFTs, set prices, and categorize them into different categories.
Search and Filter: The platform should allow users to search for NFTs based on different criteria, such as category, popularity, and price range. The search and filter feature should be optimized for fast and accurate results.
Payment Gateway Integration: The platform should integrate with a reliable payment gateway, such as Stripe or PayPal, to facilitate the transaction process. The payment gateway should support Ethereum and other cryptocurrencies.
Bidding and Auctioning: To ensure transparency and fairness, the platform should allow users to bid on NFTs, set reserve prices, and participate in auctions. Smart contracts can be used to handle the bidding and auctioning process.
Dashboard and Analytics: The platform should provide users with a dashboard where they can track their NFT sales, bids, and purchases. The dashboard should also provide analytics and insights into the performance of their listings, such as the number of views, bids, and sales.
Scalability: To ensure scalability and reliability, the platform can be built using a decentralized infrastructure, such as IPFS. This will ensure that the platform can handle a growing user base and high transaction volumes.
User-Friendly Interface: The platform should provide users with a seamless and intuitive experience, allowing them to buy, sell, and trade NFTs easily.
Customization: The platform should allow users to customize their profiles and listings, making it easy for them to showcase their NFT collections and stand out from the competition.
Get Opensea Clone 2023 NFT Marketplace
Potential buyers will find it effortless to take a look at the plethora of NFTs that are made available on the platform alongside key information, like price, creator's name, the end date of sales, etc.

Every NFT will fall under a particular category and the catalog feature groups NFTs under their respective categories, like art, music, photography, domain names, videos, real estate, etc., which simplifies finding NFTs.

The search bar is accompanied by search refiners that help interested buyers in encountering the NFT(s) that they're actively searching for.

This features lets platform users extensively know the rankings of every NFT listed on the platform based on their trading volume, floor price, etc.

Users are free to "favorite" the NFTs, which they find interesting. Any time, the user can view the favorited NFTs and buy them (if they are still up for sale).

Our platform is integrated with widely popular crypto wallets, like Metamask, Coinbase, Walletconnect, Fortmatic, etc., which are compatible with both desktop and mobile.
Our Opensea Clone Script
Though we see that the NFTs are this special and that unique, we all will have a doubt looming over our head about the various use-cases of NFTs. To clear the air, the NFTs are tradable in a number of virtual worlds and secondary markets, and also, as an owner, you can set up bidding, bundling, and you have the complete authority to sell in the marketplace. Simple trading of crypto-collectibles is the promise!

Our well-versed OpenSea Clone developers, when they have the dab hands at creating an Non-Fungible Tokens marketplace like OpenSea that never as much deviate from creating the inheritable standards for non-fungible tokens that will contribute to the strengthening of the public blockchain network.. You can possess, reuse and control the tokenized assets.

Since all the NFTs are one of a kind, and the online marketplace holds millions of crypto-collectibles in a single place, there is a huge benefit of instant tradability for investors owing to more liquidity. The large liquidity pool of the marketplace makes it a gold mine for crypto investors who want instant returns or sufficient liquidity.

The uniqueness when it comes to NFTs is undebatable. Every NFTs developed are programmed in such a way that there will be a particular property that will not evolve with time, leading to a boost in the uniqueness and value of its creation.

Since the token standards that NFT follows are, ERC-721 and ERC-1155 of the Ethereum blockchain network, the seamless interaction with multiple blockchain ecosystems is possible, thus allowing people to trade valuable NFTs in various online marketplaces.
OpenSea Clone Script is the original NFT Marketplace Script fortified with tight security features, built precisely for budding entrepreneurs who want to start the largest NFT Marketplace like OpenSea. Bitdeal's OpenSea clone script facilitates business people to build a Peer to Peer NFT Marketplace which acts as a hub for creators, collectors and gamers where they can buy, sell, and create NFTs.


Our source code perfectly replicates all the functionalities of a famous P2P NFT marketplace, OpenSea. We develop and deploy OpenSea like NFT Marketplace on any blockchain network such as Ethereum, Binance Smart Chain, and more.

The potential NFT trend inspires many cryptopreneurs out there to create their own NFT Marketplace and of course, OpenSea holds the Inevitable place among them. Listed below are the spotlight benefits one gets while starting a NFT Marketplace like OpenSea.
High ROI
Brand Identity
Liquidity at Launch
Instant Market Launch
The revenue model of an OpenSea clone would typically involve several streams of income. OpenSea is a popular decentralized marketplace for non-fungible tokens (NFTs), allowing users to buy, sell, and trade digital assets on the blockchain. While an OpenSea clone may have similar revenue streams, it's important to note that specific details can vary based on the implementation and customization of the clone. Here are some potential revenue sources for an OpenSea clone:
Transaction Fees: One of the primary revenue sources for an OpenSea clone is transaction fees. The platform can charge a percentage fee on each transaction that occurs on the marketplace. For example, a small percentage (e.g., 2-5%) may be charged on the sale price of an NFT or a flat fee per transaction. These fees can be collected from both buyers and sellers, generating revenue for the platform.

Listing Fees: The platform can also charge listing fees for users who want to list their NFTs for sale. This fee can be a one-time charge or a recurring fee for each listing, depending on the platform's pricing model. Listing fees can provide a steady stream of revenue, especially if the platform attracts a large number of users who want to showcase and sell their digital assets.

Premium Features: Another revenue source can be premium features or services offered to users for an additional fee. These features could include enhanced visibility for listings, priority placement in search results, promotional opportunities, or advanced analytics tools. By providing additional value-added services, the platform can generate revenue from users who are willing to pay for a better selling or buying experience.

Advertising and Sponsorships: An OpenSea clone with a significant user base can attract advertisers and potential sponsors who want to reach the platform's audience. Advertising can be displayed on the platform's website, within the user interface, or through targeted email campaigns. Sponsorships can involve partnerships with brands or projects, where they pay for exclusive promotion or featured listings on the platform.

White-Label Solutions: An OpenSea clone can offer white-label solutions, allowing other projects or companies to create their own NFT marketplaces using the clone's infrastructure and branding. The clone platform can charge licensing fees or a percentage of the revenue generated by these white-label marketplaces. This revenue stream leverages the platform's technology and reputation to expand its reach and generate additional income.

API Access and Integration: The clone platform can provide API access to developers and businesses who want to integrate their own applications or services with the marketplace. This can include access to data feeds, transaction history, or functionality to create custom interfaces. API access can be offered through a subscription-based pricing model or a pay-as-you-go structure, creating a revenue stream for the platform.
It's important to note that the specific implementation and customization of the OpenSea clone can lead to variations in the revenue model. The success of the revenue streams will depend on factors such as the platform's user base, the quality of services provided, the competitiveness of fees, and the overall market conditions for NFT trading.
Auction Customization: An advanced OpenSea clone can allow sellers to customize their auctions, including the length of the auction, the bidding increment, and the reserve price. This feature provides more control to the seller and allows them to tailor their auction to their specific needs.
Royalty Management: An advanced OpenSea clone can offer royalty management services, allowing creators to earn a percentage of the sale price every time their NFT is sold on the secondary market. This feature provides an additional revenue stream for creators and encourages them to continue creating high-quality NFTs.
Fractional Ownership: An advanced OpenSea clone can offer fractional ownership, allowing multiple investors to own a portion of an NFT. This feature can help make high-value NFTs more accessible to a wider audience and provide liquidity to the NFT market.
NFT Swapping: An advanced OpenSea clone can allow users to swap NFTs with each other, providing an alternative to selling and buying NFTs for fiat currency. This feature can increase liquidity in the NFT market and provide a more seamless buying and selling experience for users.
Gaming Integration: An advanced OpenSea clone can integrate with gaming platforms, allowing gamers to buy and sell in-game assets as NFTs. This feature can open up new markets for NFTs and provide a more immersive gaming experience for users.
Social Features: An advanced OpenSea clone can offer social features, such as user profiles, messaging, and social media integration. This feature can help build a community around the platform and provide users with a more engaging and personalized experience.
Cross-Chain Compatibility: An advanced OpenSea clone can support multiple blockchains, allowing users to buy and sell NFTs across different networks. This feature can increase the reach of the platform and provide more options for users.
Advanced Search and Filtering: An advanced OpenSea clone can offer advanced search and filtering options, allowing users to quickly find the NFTs they are interested in. This feature can improve the user experience and help buyers and sellers connect more easily.
API Integration: An advanced OpenSea clone can offer API integration, allowing developers to build applications and services that connect to the platform. This feature can encourage innovation and provide new use cases for NFTs.
Insights into the future prospects of an OpenSea clone, based on current trends and industry observations.
Increased Adoption: The popularity of non-fungible tokens (NFTs) has grown significantly in recent years, and OpenSea has played a crucial role in facilitating the buying, selling, and trading of these digital assets. An OpenSea clone can tap into this growing market and potentially attract a large user base, resulting in increased adoption and trading volume.

Diversification of NFTs: NFTs have primarily been associated with digital art, but their use cases are expanding rapidly. An OpenSea clone can embrace this trend by supporting various types of NFTs, such as virtual real estate, collectibles, in-game items, music, domain names, and more. By providing a platform for a diverse range of NFTs, the clone can attract a broader audience and cater to different niche markets.

Enhanced User Experience: One area of improvement for an OpenSea clone could be the user experience. Enhancements such as a more intuitive interface, improved search and discovery features, and better curation mechanisms could make it easier for users to navigate and find the NFTs they are interested in. Additionally, integrating social features and community engagement tools can foster a sense of community and encourage user participation.

Scalability and Blockchain Integration: As NFTs gain more mainstream adoption, the demand for scalable and cost-effective blockchain solutions will increase. An OpenSea clone can focus on integrating with high-performance blockchains or layer 2 solutions to ensure smooth and cost-efficient transactions. This can help address some of the current challenges associated with high gas fees and network congestion.

Cross-Chain Compatibility: Currently, most NFTs are based on Ethereum's blockchain. However, as other blockchains gain traction in the NFT space, an OpenSea clone can explore cross-chain compatibility. By supporting multiple blockchains, the clone can offer users more options and increase liquidity for NFT trading.

Regulation and Compliance: The regulatory landscape surrounding NFTs is still evolving. As the industry matures, there might be increased scrutiny and regulation from authorities. An OpenSea clone that proactively addresses compliance measures, such as KYC (Know Your Customer) procedures and intellectual property rights protection, could position itself as a trusted platform and mitigate potential risks.

Partnerships and Collaborations: To foster growth and expand its user base, an OpenSea clone can explore partnerships with artists, celebrities, brands, and other platforms. Collaborations can drive awareness and bring in new users who are interested in specific artists or brands. Moreover, strategic alliances with blockchain projects or marketplaces can facilitate interoperability and cross-platform trading.
It's important to note that the success of an OpenSea clone will depend on various factors, including market conditions, competition, technological advancements, and user adoption. By staying adaptable, continuously innovating, and addressing user needs, a well-executed OpenSea clone has the potential to thrive in the evolving NFT landscape.
Frequently

Asked

Questions
What is OpenSea Clone Script?
OpenSea Clone Script is a ready-to-launch NFT marketplace Software that has all the features and functionalities similar to the OpenSea platform.
Is there an alternative to OpenSea Clone?
The best alternatives to OpenSea Clone are Coinbase Clone , CoinTracker Clone and DiscoverNFT Clone. 
Can you sell multiple copies of an NFT on OpenSea like solution?
When you use the "Create" button on OpenSea, you can create digital items with multiple copies (semi-fungible NFTs)* by setting the "supply cap" to anything greater than one.
What are the features found in OpenSea clone script?
Responsive UI design, Activity tracker, Liquidity, NFT tracking, Asset listing, Standardization, Wallets, Escrow system and most importantly nft minting and marketplace.
Partner with Us for Comprehensive IT Development
We're happy to answer any questions you may have and help you determine which of our services best fit your needs.
We Schedule a call at your convenience. 
We do a discovery and consulting meeting. 
We prepare a proposal and course of action.
Schedule a Free Consultation
Our managed IT services let you concentrate on what matters
Are you busy putting out IT fires instead of focusing on your core business? If your technology is draining resources rather than optimizing them, Netsurit can get you back on track. A professionally managed services provider can give you the decisive edge to: