Launch Your Leading-Edge Food Ordering & Delivery Platform
Miracuves offers 100% customizable UberEats Clone, a white-label Food Ordering & Delivery platform integrated with all the new-age features and functionalities.
Ubereats Clone Food Delivery to your doorstep from restaurant or cafe
Food on-Demand the never ending craving for eating better is here.
UberEats Clone App will look for the restaurant location using GPS and will make good food your way! Our perfect UberEats Clone allows you to have control of your day. Allowing you to customize your food, and select the desired food type. Get it when you want it. No carrying your wallet, no waiting around! All and Everything gets done by the app!
A professionally developed UberEats Clone can give you the decisive edge to:
Market Penetration: A well-developed Ubereats Clone can swiftly penetrate the market by leveraging the proven business model and established brand recognition.

Customer Reach: The clone's user-friendly interface and efficient features can expand your reach, attracting a broader customer base and increasing order frequency.

Operational Efficiency: With a professionally crafted clone, you can optimize your operations, streamline delivery logistics, and enhance overall efficiency in managing orders and deliveries.

Competitive Advantage: Utilizing a high-quality Ubereats Clone can give you a competitive edge, as it allows you to focus on innovative strategies and services while benefiting from a successful food delivery platform's core structure.
Deliveroo Clone Script - Get started with your own Food on Demand solution like swiggy,…
Outspending the competition with an UberEats clone involves a strategic blend of innovation, service quality, and market visibility. First and foremost, investing in continuous technological advancement is essential. Enhance the user experience by incorporating cutting-edge features such as real-time order tracking, AI-driven personalized recommendations, and a seamless payment system. By constantly refining the app's functionality, you create a compelling reason for customers to choose your platform over others.
To amplify market visibility, allocate resources to aggressive marketing campaigns. Leverage social media, influencer collaborations, and partnerships with local events to increase brand awareness. Consider loyalty programs, referral incentives, and limited-time promotions to entice and retain customers. By consistently delivering exceptional service and effectively promoting your UberEats clone, you can elevate your brand's presence and surpass competitors in the food delivery industry.
To disrupt the food delivery market with an UberEats clone, focus on innovative differentiators that captivate both customers and restaurant partners. Embrace emerging technologies like AI and machine learning to predict user preferences, enabling personalized food recommendations that cater to individual tastes. Implement a dynamic pricing strategy that benefits both customers and restaurants during off-peak hours, fostering a win-win situation and encouraging usage beyond traditional busy times.
Moreover, redefine convenience by offering advanced delivery options such as contactless drone or robot deliveries, minimizing human interaction and enhancing safety. Incorporate sustainability by partnering with eco-friendly eateries and promoting eco-conscious packaging choices.
Cutting-edge Features
that drive Binance Clone
The driving force behind the success of an UberEats Clone lies in its cutting-edge features. Leveraging AI-powered recommendations, the platform tailors food choices to individual preferences, while real-time order tracking provides transparency. Contactless delivery options address health concerns, and integration with virtual kitchens diversifies menu offerings. Voice-enabled ordering streamlines the process, and augmented reality facilitates interactive menu exploration. With blockchain-powered payments ensuring security and transparency, this clone stands at the forefront of food delivery innovation, delivering a seamless, personalized, and secure dining experience.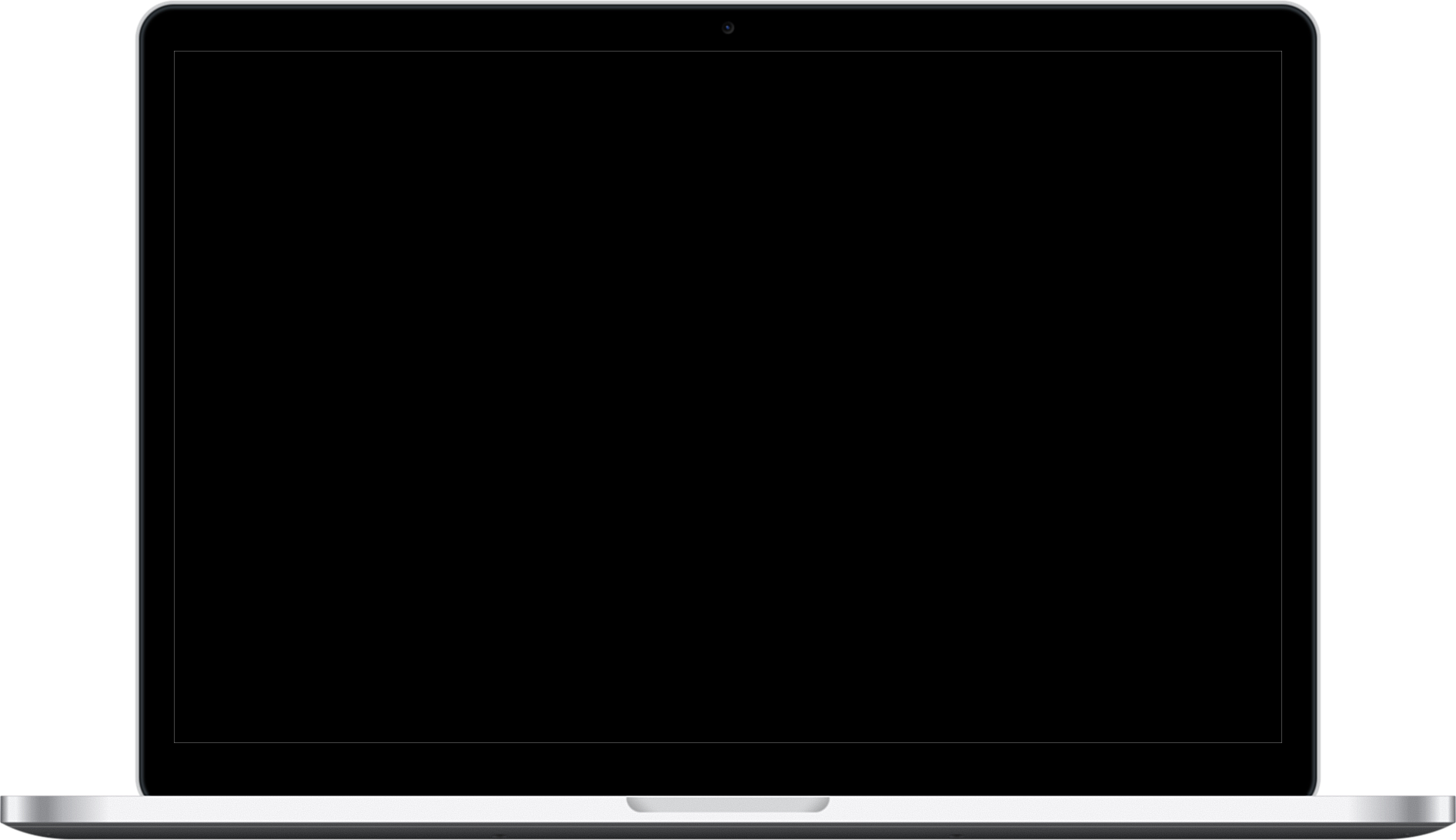 User Profile: Allow users to create and manage their profiles, including saved addresses, payment methods, and order history.

Restaurant Listings: Provide a comprehensive listing of partner restaurants, cafes, and food trucks, along with detailed menus and ratings.

Search & Filters: Implement robust search and filtering options based on cuisine type, location, ratings, and delivery time to enhance user convenience.

Real-time Tracking: Enable users to track their orders in real time on a map, giving them visibility into the delivery process.

Reviews & Ratings: Allow users to leave reviews and ratings for restaurants and delivery experiences, contributing to an informed community.

Promotions & Rewards: Offer users discounts, promo codes, and loyalty rewards to incentivize repeat orders and engage customers.
Restaurant Management: Provide tools to onboard and manage partner restaurants, including menu updates, pricing, and availability.

Order Management: Enable admins to monitor and manage incoming orders, assign deliveries, and ensure timely service.

Analytics & Reports: Offer data-driven insights into order trends, customer behavior, and revenue, facilitating informed decision-making.

User Support: Incorporate a customer support interface to address queries, resolve issues, and maintain high service standards.

Promotions Management: Allow admins to create and manage promotional campaigns, discounts, and referral programs.

Payment & Commission: Provide a transparent payment system, where admins can manage payments to restaurants, delivery partners, and track commission earnings.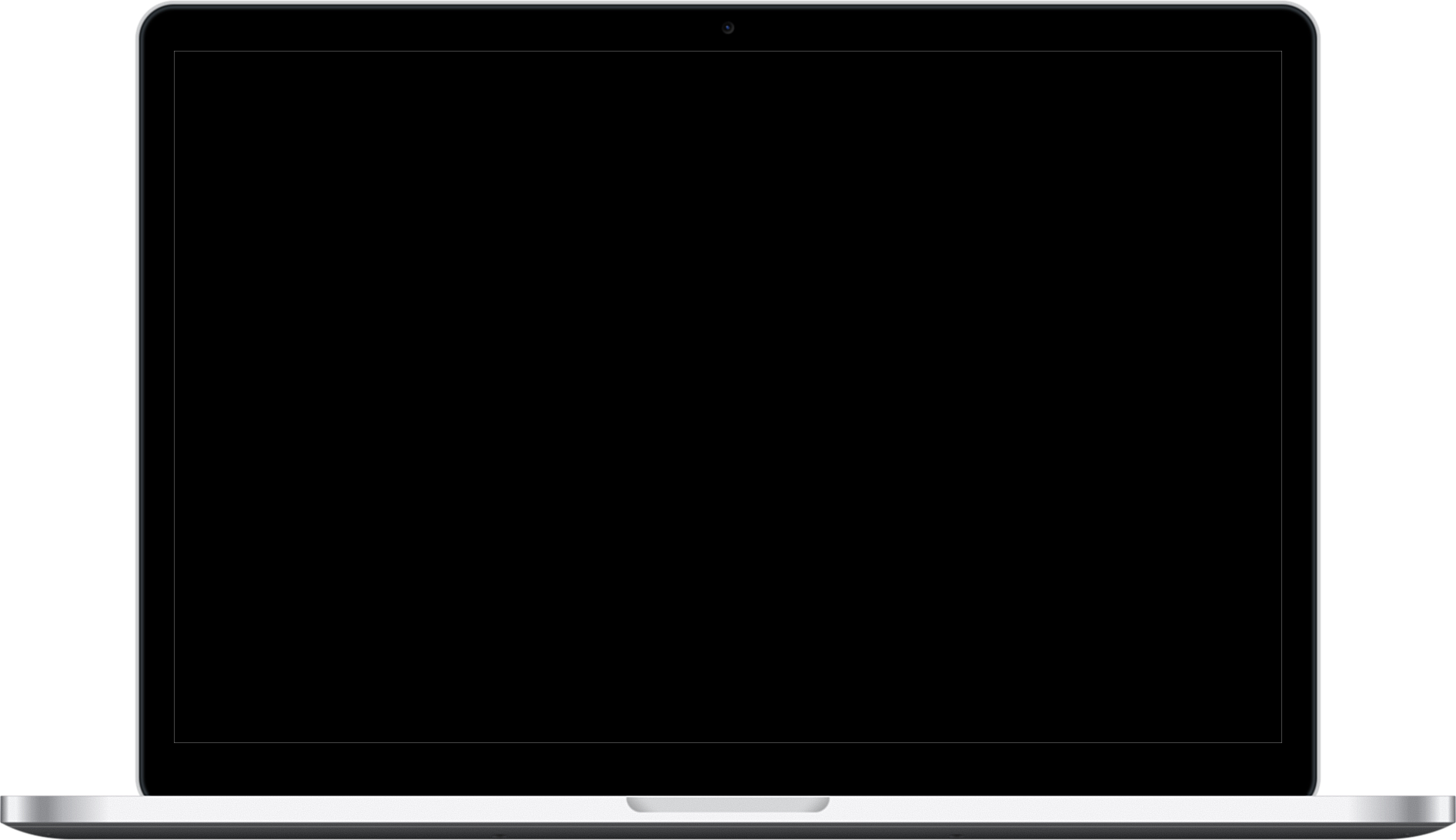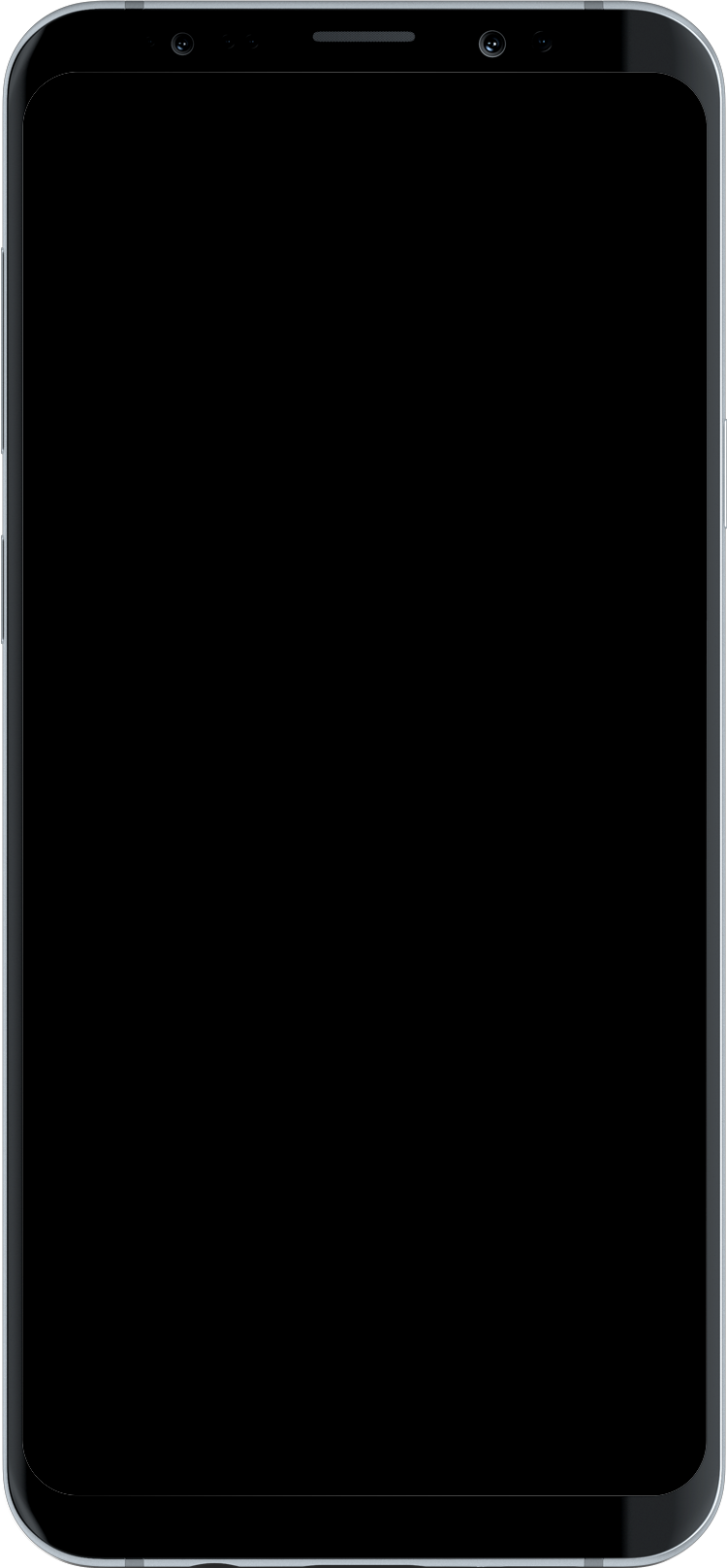 Intuitive Interface: Create a user-friendly interface for seamless browsing, ordering, and tracking on the go.

Push Notifications: Implement push notifications to update users on order status, promotions, and important updates.

GPS Integration: Utilize GPS for accurate location detection, enabling precise delivery and real-time tracking.

Secure Payments: Integrate secure and multiple payment options for convenient and safe transactions.

Social Sharing: Allow users to share their favorite dishes, orders, and reviews on social media platforms.

In-App Chat: Facilitate direct communication between users, restaurants, and delivery partners for clarifications and special requests.
Ready
Pre-built and readily available, reducing development time and enabling quick implementation.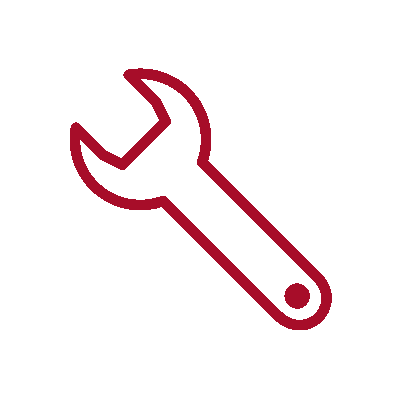 Set
Configured to suit specific needs, minimizing the need for extensive customization before deployment.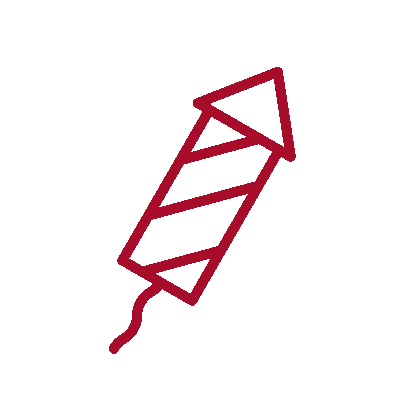 Go
Once deployed, can be quickly integrated into existing systems, enabling seamless adoption.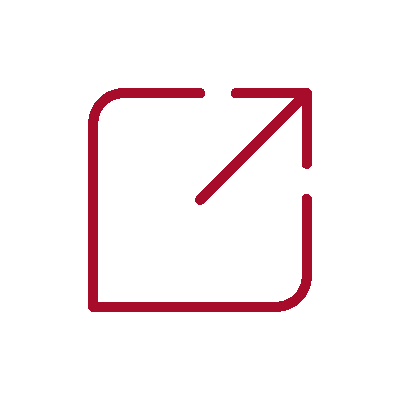 Now
Immediate access to modern technologies, enabling businesses to stay current and competitive.
In
Can be tailored to fit the organization's existing infrastructure, ensuring compatibility and smooth integration.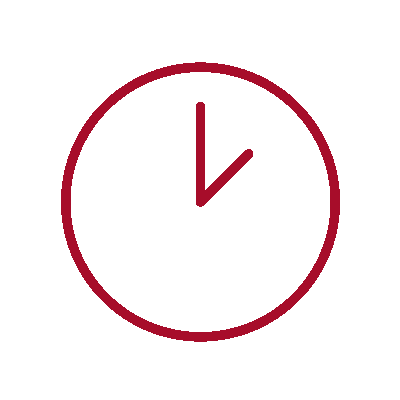 Time
Save valuable time by addressing specific challenges efficiently, allowing teams to focus on core business activities.
delivery@demo.com | 123456
User Registration
Users sign up with their details and create a profile on the app.
Browse Restaurants
Users search and explore nearby restaurants and their menus.
Select Items
Users add desired food items to their cart.
Customize Order
Users can customize items, add notes, and choose options.
Place Order
Users review their cart, select delivery options, and place the order.
Payment
Users choose a payment method and make a secure transaction.
Real-time Tracking
Users track their order as it's prepared and delivered.
Delivery & Feedback
Users receive the order, provide feedback, and rate the experience.
Free Deployment
We do the rebranding of your web and apps with your logo, icons & color scheme and deploy them.
Source & Project Codes
We provide you with complete source codes at start and full project codes at the time of final delivery.
Apps Publishing
We take care of publishing your apps in both the stores on your developer accounts and get it approved.
Support Timeline
We offer 60 Days of tech bug support and 1 year of products if any in terms of SDK or API at no extra cost.
Web & Admin
We have used PHP with Bootstrap Framework along with MYSQL and NodeJS, to make it robust and flexible.
Android Apps
Android Apps are done natively using Java/ Kotlin on android using all the latest SDK Implementations and UI.
iOS Apps
IOS Apps are done natively using Swift 4/5 on Xcode using all the latest SDK Implementations and UI.
3rd Party API Major
Google Full Map SDK, Social Logins, Twilio, Firebase, Payment gateways, Google Translate & MTR.

Virtual Tasting Experiences
Integrate virtual tastings where users can experience samples of dishes from various restaurants through AR or VR technologies before placing an order.
$900
Nutritional Insights
Provide detailed nutritional information for each menu item, allowing health-conscious users to make informed choices based on their dietary preferences.
$1200
Eco-Friendly Packaging Options
Offer users the choice to opt for eco-friendly packaging materials, aligning with sustainability trends and reducing environmental impact.
$960
Chef's Table Subscription
Introduce a premium subscription that gives users exclusive access to a rotating selection of chef-curated dishes, fostering a sense of culinary adventure and discovery.
$1200
100% Customizable


We provide customization services to ensure that our clients get the exact features and functionalities they need for their clone solution needs.



Free Technical Support


Our team of experts offers free technical support to our clients throughout the development process and even after the launch of the platform.



Free Bug Support


We provide free bug support to our clients to ensure that the platform runs smoothly and without any issues.



Full Source Code


We ensure you get complete ownership of the Binance clone by offering you the full source code.

Custom development requires a high budget but our ready-made clone script comes with ample features and free rebranding service at a budget price.
Waiting is boring, that is why we bring you this ready-to-launch clone script which is completely customizable as per your needs.
We have vast experience in developing cryptocurrency-based applications to make your deployment capable enough to boost your crypto trading business.

We know the seriousness of security in the current times of data breach. That is why we have already verified our clone script with rigorous security testing.
Our dedication to providing a comprehensive solution, we've also optimized the script for enhanced speed, ensuring that users experience swift and efficient performance.
Combining al the key points we come to the stage of efficient functioning solution which delivers the right purpose and functions for everyone.
UberEats Clone features to be one of the smartest food ordering apps. It makes people feel good. To use it when they crave hunger. That sums up our UberEats Clone Solution, but there is a tonne of stuff packed inside.
We have made it easy for users. By providing you with a ready-made and customisable UberEats clone / Deliveroo clone. Helping to fulfil the growing demand of customers. UberEats clone Script app is an Online delivery solution. That allows users to get food delivered from their nearby restaurants. At a very minimal delivery cost in one single solution. With the help of a website or application, an individual can place orders. Delivery providers deliver the order within the city. It would be beneficial for store owners because hiring permanent staff is costly. while with the help of the Deliveroo clone, they can deliver food at very cost-effective rates. 
Certainly, here are some common features that are typically found in an UberEats clone:
**User App:**
1. **Registration & Profiles:** User registration, profile creation, and management.
2. **Restaurant Listings:** Comprehensive listing of partnered restaurants with menus, ratings, and reviews.
3. **Search & Filters:** Search for restaurants by cuisine type, location, ratings, and more.
4. **Order Placement:** Select items from menus, customize orders, and add to the cart.
5. **Real-Time Tracking:** Track the status of orders in real-time on a map.
6. **Payment Options:** Secure payment gateways for hassle-free transactions.
7. **Promotions & Discounts:** Apply promo codes and discounts to orders.
8. **Reviews & Ratings:** Leave reviews and ratings for restaurants and delivery experiences.
9. **Order History:** Access past orders for reordering and reference.
10. **Notifications:** Push notifications for order updates, promotions, and more.
**Restaurant Partner Dashboard:**
1. **Registration & Onboarding:** Restaurant partners can register and provide necessary information.
2. **Menu Management:** Add, edit, and manage menu items, descriptions, and pricing.
3. **Order Management:** Receive and process incoming orders, assign deliveries.
4. **Promotions & Specials:** Create and manage promotional campaigns, discounts, and special offers.
5. **Analytics & Reports:** Access insights on order trends, customer behavior, and sales.
6. **Communication:** Direct communication with users for order clarifications.
7. **Payment & Earnings:** Track earnings, commission, and manage payment methods.
**Delivery Partner App:**
1. **Registration & Verification:** Delivery partners register, submit required documents, and undergo verification.
2. **Order Assignments:** Receive and accept delivery assignments based on location and availability.
3. **Navigation & Routes:** GPS integration for optimal navigation to the restaurant and customer's location.
4. **Order Status Updates:** Update users on order pickup, en route, and delivery.
5. **Earnings Tracking:** Monitor earnings, tips, and track completed deliveries.
**Admin Dashboard:**
1. **Dashboard Overview:** Comprehensive overview of platform activity, orders, and earnings.
2. **User Management:** Manage user accounts, handle support issues, and monitor reviews.
3. **Restaurant Approval:** Review and approve restaurant partner applications.
4. **Delivery Partner Management:** Approve, onboard, and manage delivery partners.
5. **Promotions & Discounts:** Admin-controlled promotions, offers, and referral programs.
6. **Reports & Analytics:** Access detailed insights into platform performance, revenue, and growth.
7. **Payment Management:** Manage payments to restaurants and delivery partners, commission tracking.
These features collectively create a seamless and comprehensive food delivery experience for users, restaurants, and delivery partners on an UberEats clone platform.
Ubereats clone / Deliveroo Clone
Go global with the UberEats Clone app or Deliveroo clone app. supporting your business operations to deliver food. Helping you serve and increase your delivery profits. Stay ahead in the competition with our competent app support. UberEats Clone Script also known as the Deliveroo clone app is an emerging solution. That helps customers to get their goods delivered from local stores. Online ordering of food is just a matter of a few clicks on your smartphone.
To achieve Deliveroo or UberEats like success as it lines up another $100 million. It is necessary to put in place comprehensive technology. While developing any delivery business that is investible for growth. Customers are always searching for an online solution that saves both time and money. UberEats Clone Script like Deliveroo clone script is a capable delivery solution. That offers features for achieving great success.
This solution follows the below-mentioned process:
Customers can place the order using a website or dedicated application
Store owners receive the request by a customer and prepare the package
Once the order is ready to dispatch
the delivery man receives the request from the store owner
Delivery providers hand over the parcel to the customer's location
Customers pay the order amount
Ubereats clone mobile apps enable you to have the finest app solution and scripts. For timely delivery of food items in the food delivery service business with great ease. This gives you app like UberEats to list many restaurants and delivery partners. This gets done in a refined method. It keeps users, restaurants and delivery people in sync. Use free push notifications on this low running cost demand app.
With UberEats app clone application essential features are already in place. Creating the best insight and satisfying the client requests. the web-based food delivery application script helps a business start food delivery. The work process of the system follows the best ways to deal with let clients. Get delivery partners to deliver the right thing in time using google maps help. 
The work process of the application UberEats clone script is:
A Customer chooses and puts in a request from a specific restaurant. They can either pay using cards, net banking or cash on delivery. The store gets the request from the client and acknowledges it. After the order is ready. The restaurant places a request for a delivery partner. Once a delivery partner accepts, he picks from the restaurant. He then delivers the order to the customer's address.
Do you know why food delivery on demand is so much in demand? In view of its features, functions, and ease that it gives to the client. It works with a basic business module that the eater request the food. The eatery gets ready and requests a delivery partner. The driver delivers it to the eater.
Because of its basic work process. online food delivery system drives a lot of interest. It interests eatery proprietors, Startups and business people.
UberEats Clone from Miracuves is one of the most outstanding solutions. To begin online food requesting and convey business. UberEats has some special provisions. Which make them one of the best applications among entrepreneurs. You understand now that UberEats like the app will help your business to progress.
An UberEats clone possesses strong marketability due to its alignment with evolving consumer preferences, convenience-driven culture, and technological advancements in the food delivery industry. Here's why:
**1. Changing Consumer Behavior:** The clone taps into the growing trend of ordering food online due to increased digital adoption and busy lifestyles.
**2. Convenience and Accessibility:** The platform capitalizes on the desire for easy, quick access to a variety of cuisines without leaving home, catering to convenience-seeking consumers.
**3. Diverse Restaurant Options:** The clone's array of restaurant partners, including cafes, food trucks, and virtual kitchens, appeals to a wide range of tastes and preferences.
**4. Safety and Hygiene:** Contactless delivery options and the ability to customize orders align with health and safety concerns, making it particularly relevant in post-pandemic times.
**5. Personalization:** Features like AI-driven recommendations and customizable orders enhance user experience by tailoring choices to individual preferences.
**6. Entrepreneurial Opportunities:** The clone presents an enticing opportunity for entrepreneurs to enter the food delivery market with a proven business model, minimizing the risks of starting from scratch.
**7. Scalability:** As the platform gains popularity and user base, it can be scaled to cover larger geographic areas, attracting a broader customer demographic.
**8. Marketing Strategies:** Effective marketing campaigns focusing on discounts, promotions, and referral rewards can rapidly attract and engage users.
**9. Technology Integration:** The inclusion of features like real-time tracking, AR menu exploration, and voice-enabled ordering showcases technological innovation that can capture user attention.
**10. Global Reach:** The potential to replicate the success of UberEats in various regions around the world highlights the clone's marketability on a global scale.
In a world where online ordering and convenience hold significant value, an UberEats clone can effectively capitalize on these trends to capture a substantial share of the food delivery market.
A Swiggy clone typically generates revenue through a combination of various monetization strategies. Here are the common revenue streams employed by a Swiggy-like food delivery platform:
1. Commission Fees from Restaurants: The primary revenue source for most food delivery platforms is charging a commission fee from restaurants for each order facilitated through the platform. This fee is usually a percentage of the order value and varies based on factors like the location, popularity of the restaurant, and the volume of orders.
2. Delivery Fees: Charging users a delivery fee for the convenience of having their orders delivered to their doorstep. This fee can vary based on factors such as distance, time of day, and order value.
3. Surge Pricing: Implementing surge pricing during peak hours or high-demand periods allows the platform to charge higher delivery fees, thereby maximizing revenue during busy times.
4. Subscription Plans: Introducing premium subscription plans that offer benefits like free or reduced delivery charges, exclusive discounts, and early access to promotions. This encourages customer loyalty and generates recurring revenue.
5. Featured Listings: Offering restaurants the option to pay for featured listings or promotions on the app, allowing them to gain more visibility and attract more orders.
6. Advertising and Partnerships: Partnering with other businesses, such as packaged food companies or beverage brands, to promote their products within the app can generate additional revenue through advertising.
7. Data Monetization: Aggregating and anonymizing user data can provide valuable insights to restaurants, helping them optimize their offerings and marketing strategies. Monetizing this data through partnerships can create an extra revenue stream.
8. White-Label Solutions: Offering customized versions of the platform as a white-label solution to individual restaurants or local food delivery businesses for a fee.
9. Referral Programs: Introducing referral programs that reward users for referring friends and family to the platform can drive user acquisition and retention.
10. Cancellation and Order Modification Charges: Charging users for order cancellations or modifications after a certain point in the order process.
By combining these revenue streams, a Swiggy clone can generate substantial income while providing value to both users and restaurant partners. The key is to balance the monetization strategies with maintaining a competitive pricing structure and offering an exceptional user experience.
Certainly, here are some advanced features that can be integrated into a Ubereats clone to enhance user experience and differentiate the platform:
1. Predictive AI Recommendations: Implement advanced AI algorithms that analyze user preferences, order history, and browsing behavior to provide highly accurate meal recommendations, increasing user engagement and order frequency.
2. Smart Order Consolidation: Enhance operational efficiency by automatically consolidating orders from the same restaurant into a single delivery, reducing delivery time and optimizing resource allocation.
3. In-App Chat and Voice Support: Provide users with real-time in-app chat support and voice assistance to address queries, special requests, and order issues, enhancing customer satisfaction and reducing support response times.
4. Multi-Modal Delivery: Integrate different delivery options, including bike, car, and foot deliveries, allowing users to choose the most suitable mode based on urgency and distance.
5. Live Streaming from Kitchens: Offer users a real-time peek into restaurant kitchens through live streaming, providing transparency and building trust in the food preparation process.
6. Scheduled Deliveries: Allow users to schedule deliveries in advance, ensuring their desired meals arrive exactly when they want them, which can be particularly useful for special occasions or office lunches.
7. Dynamic Delivery Slots: Implement a dynamic delivery slot selection that considers real-time traffic and order volumes, offering users accurate delivery time estimates and optimizing delivery efficiency.
8. Geo-Fencing for Virtual Kitchens: Utilize geo-fencing technology to notify users when they are near a virtual kitchen or pop-up event, encouraging spontaneous orders and boosting foot traffic.
9. Augmented Reality Menu Interaction: Enable users to interact with restaurant menus using AR technology, allowing them to visualize dishes in their real-world environment before placing an order.
10. Blockchain-Powered Transparency: Leverage blockchain technology to ensure transparency in supply chain operations, offering users insight into sourcing, quality control, and sustainability efforts.
11. Gamification and Loyalty Programs: Introduce gamified elements and loyalty programs where users can earn points, badges, and rewards for frequent orders, referrals, and interacting with the app.
12. Integration with Smart Home Devices: Allow users to place orders through voice-activated smart home devices, integrating with platforms like Amazon Alexa or Google Assistant.
13. Virtual Reality Dining Experience: Offer users a virtual reality dining experience where they can "visit" restaurants and enjoy a simulated dining atmosphere before placing an order.
These advanced features can significantly elevate the user experience and set your ubereats clone apart in the competitive food delivery market. The key is to choose features that align with your target audience's preferences and needs while ensuring a seamless and intuitive user interface.
The future prospects for an UberEats clone remain promising as the food delivery industry continues to evolve and adapt to changing consumer behaviors and technological advancements. Here are some key future prospects for an UberEats clone:
1. Personalization and AI: The integration of advanced AI and machine learning algorithms will allow for even more personalized recommendations and experiences, tailoring menus and promotions to individual user preferences.
2. Health and Sustainability: As consumer awareness about health and sustainability grows, the clone can capitalize on offering healthier options, transparent sourcing information, and eco-friendly packaging, aligning with conscious consumer choices.
3. Virtual and Augmented Reality: The adoption of virtual and augmented reality can create immersive dining experiences, allowing users to virtually explore restaurant settings, interact with menus, and even "try out" dishes before ordering.
4. Drone and Autonomous Vehicle Delivery: With ongoing advancements in drone and autonomous vehicle technology, the clone could potentially explore the implementation of automated deliveries, reducing human involvement and improving delivery speed.
5. Contactless and Voice-Activated Technology: The emphasis on contactless interactions and voice-activated commands will likely continue, providing users with safer and more convenient ways to place orders and interact with the app.
6. Virtual Kitchens and Ghost Restaurants: The rise of virtual kitchens and ghost restaurants will reshape the restaurant landscape, and the clone can leverage these trends to offer users a wider range of culinary experiences.
7. Hyper-Localization: Hyper-localization strategies, such as partnering with local farmers and producers, can enhance the clone's appeal by providing users with fresher and more unique food options.
8. Data-Driven Insights: Utilizing big data analytics will enable the clone to gain deeper insights into consumer behavior, allowing for better decision-making in terms of promotions, inventory management, and partnerships.
9. Integration with Smart Devices: Integration with smart home devices, wearable technology, and voice assistants can streamline the ordering process and keep the clone relevant in the IoT-driven future.
10. Sustainability Initiatives: Incorporating sustainability initiatives, such as carbon-neutral delivery options and reducing food wastage, can resonate with environmentally conscious consumers.
11. International Expansion: Exploring expansion into new geographic regions and markets can tap into global demand for convenient food delivery options.
12. Partnerships and Collaborations: Collaborating with other industries, such as entertainment or travel, can create synergistic opportunities and expand the clone's reach.
In summary, by adapting to emerging technologies, consumer preferences, and market trends, an UberEats clone can remain at the forefront of the food delivery industry, providing innovative solutions that cater to the evolving needs of users and partners.
Frequently

Asked

Questions
How does the Ubereats clone delivery process work?
The delivery process involves selecting items from the menu, placing the order, and choosing delivery preferences. Once confirmed, a delivery partner is assigned, and users can track the order in real time until it reaches their doorstep.
Can I customize my order in Ubereats clone?
Absolutely! Our platform allows you to customize items by adding notes or special requests to your orders. This ensures your meal is prepared just the way you like it.
Do you offer discounts or loyalty programs in Ubereats Clone?
Yes, we frequently offer discounts, promotions, and loyalty programs to our users. Keep an eye on our app and website for special offers and rewards to enhance your dining experience.
Partner with Us for Comprehensive IT Development
We're happy to answer any questions you may have and help you determine which of our services best fit your needs.
We Schedule a call at your convenience. 
We do a discovery and consulting meeting. 
We prepare a proposal and course of action.
Schedule a Free Consultation
Our managed IT services let you concentrate on what matters
Are you busy putting out IT fires instead of focusing on your core business? If your technology is draining resources rather than optimizing them, Netsurit can get you back on track. A professionally managed services provider can give you the decisive edge to: