Launch Your Leading-Edge Social Networking Platform in 24 hours
Miracuves offers 100% customizable Facebook Clone, a white-label social networking platform integrated with all the new-age features and functionalities.
Facebook clone is a well known Social Networking clone dominating the world.
Facebook Clone helps you to start your own social network where people can connect and do lot else.
Facebook clone is not just limited to connection with friends and family, but doing a lot more. With 2.91 billion monthly active users and over 5 billion app downloads on Google Play and Apple store combined, Facebook is one of the most successful social networks. And why wouldn't that be the case? It connects people to their loved ones and lets them share photos, videos, and events on the go! A professionally developed Facebook Clone can give you the decisive edge to:
Launching a well-crafted Facebook Clone can help you quickly establish a presence in the social media market.
Capitalize on user familiarity with Facebook's interface to attract a large user base right from the start.
Implement improvements and unique features to address user pain points, offering a competitive advantage.
Leverage the platform's popularity to explore various monetization strategies and generate substantial revenue.
Social Networking Script – Perfect and Feature Packed Facebook Clone Solution with Web, Android and iOS…
Facebook is a popular social networking platform that allows users to connect with friends and family, share photos and videos, and stay up-to-date with the latest news and events. If you are looking to create your own social networking platform, you may be considering using a Facebook clone app or script.
We have the base Facebook clone platform ready for you and since the platform is highly expandable and customizable, we can easily modify it to match with your requirements, be it for some design UI (user interface) tweaks or a complete custom design or a responsive web design requirement, a few features alteration or addition of many new unique features and modules – we have been doing it all and are eager to listen to your requirements.
Social

Networking

Platforms
A Facebook clone app is, undoubtedly, a great business idea – but also a difficult one! Why? Because Facebook is a social media giant and it has always been at the top of its game since its inception.
As a result of its mammoth success over the years, many entrepreneurs have tried to replicate its business model – one way or another. Nextdoor, Vero, MeWe, and Minds.com are some of the establishing competitors. However, they are only succeeding because they came up with a different yet innovative idea, rather than only working on a similar business version.
So, you must come up with a different idea to make a Facebook clone app. As mentioned earlier, start looking for the shortcomings in other social media apps, and their business models, not just on Facebook. Once you do that, half of your work is done!
Cutting-edge Features
that drive Facebook Clone
A cutting-edge Facebook Clone embraces advanced features that redefine social networking. It employs AI-driven content curation, delivering personalized feeds to users, maximizing engagement. Enhanced privacy controls ensure users have complete control over their data. Integrating virtual reality (VR) and augmented reality (AR) functionalities creates immersive social experiences, transcending geographical boundaries. Blockchain technology guarantees data security and authenticity, fostering trust among users.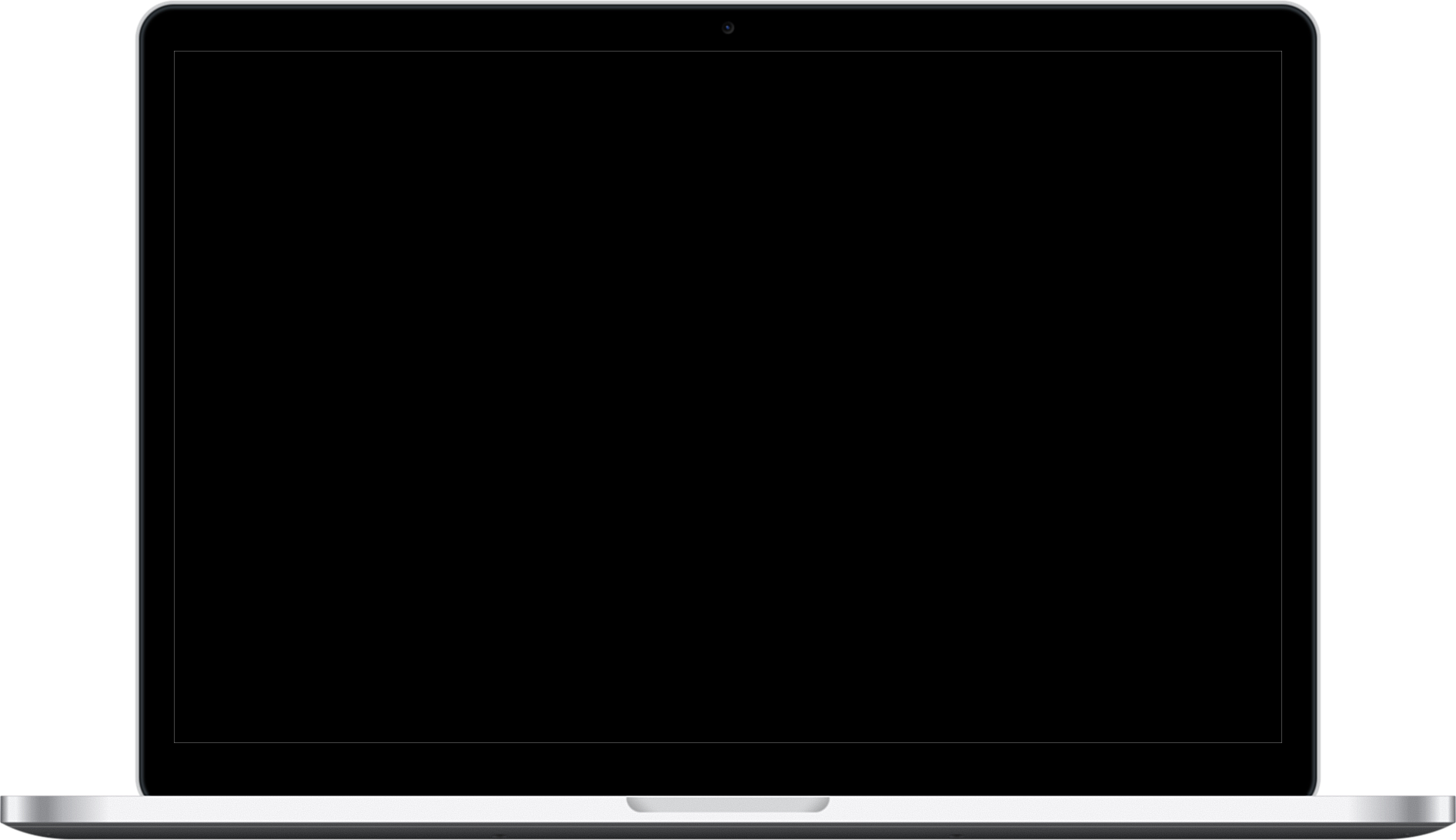 Profile Customization: Users can personalize their profiles with photos, status updates, and interests.


News Feed: A dynamic feed displays updates from friends, Pages, and Groups, fostering user engagement.


Friend Requests & Messaging: Users can connect with friends, send requests, and engage in real-time messaging.


Groups & Pages: Create and join communities around shared interests, hobbies, or businesses.


Events: Users can create and RSVP to events, enhancing offline connections.


Privacy Settings: Robust controls for data sharing and visibility, ensuring user comfort.
User Management: Admins oversee user accounts, activity, and can moderate content.


Content Moderation: Tools to monitor and control user-generated content, ensuring a safe environment.


Analytics Dashboard: Insights into user engagement, content performance, and trends for informed decisions.


Advertising Management: Admins can manage and monitor ad campaigns, targeting, and revenue.


Security & Privacy: Enforce security protocols, manage data privacy, and respond to user reports.


Feature Customization: Admins can modify platform features and settings to align with user needs.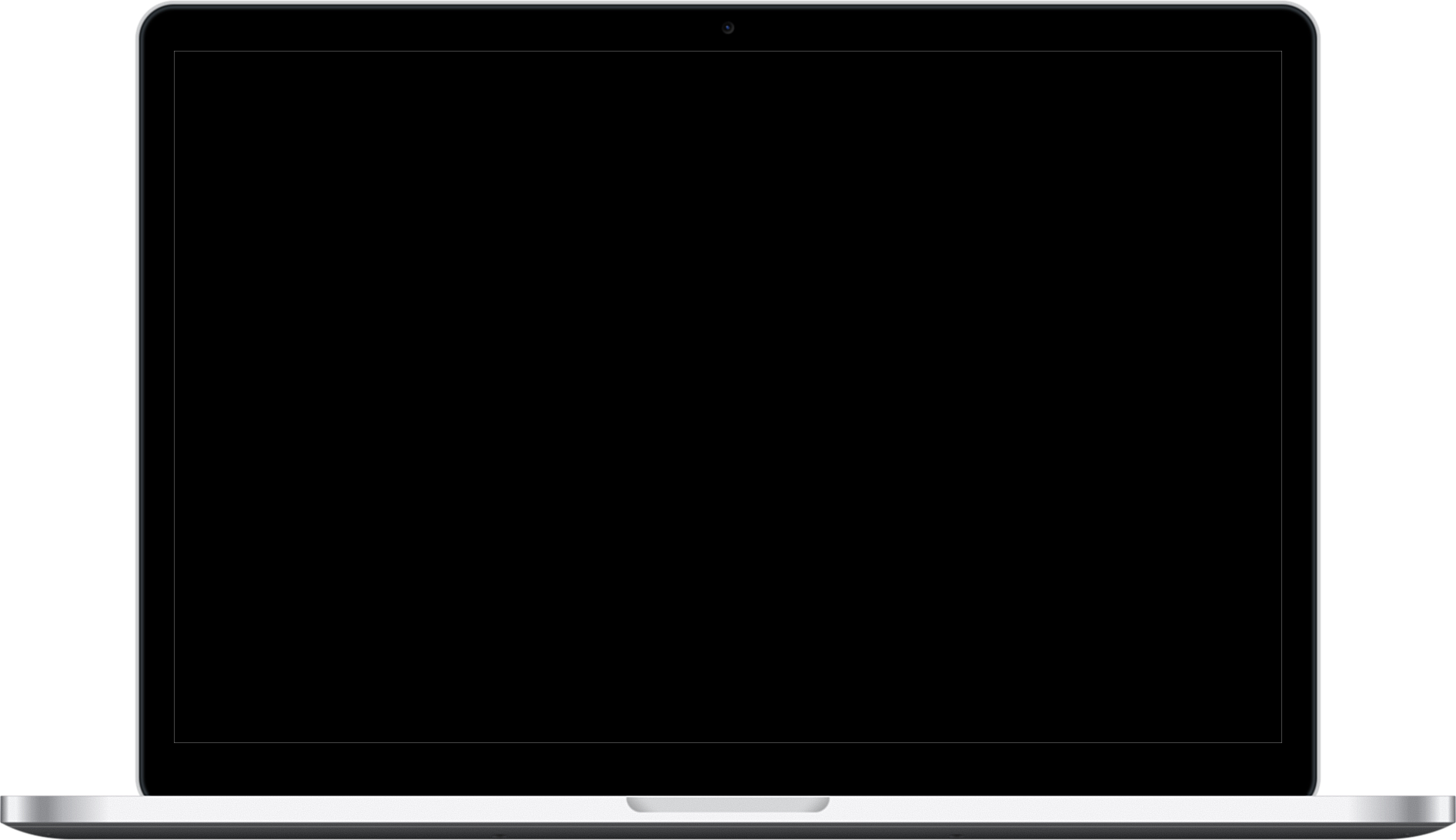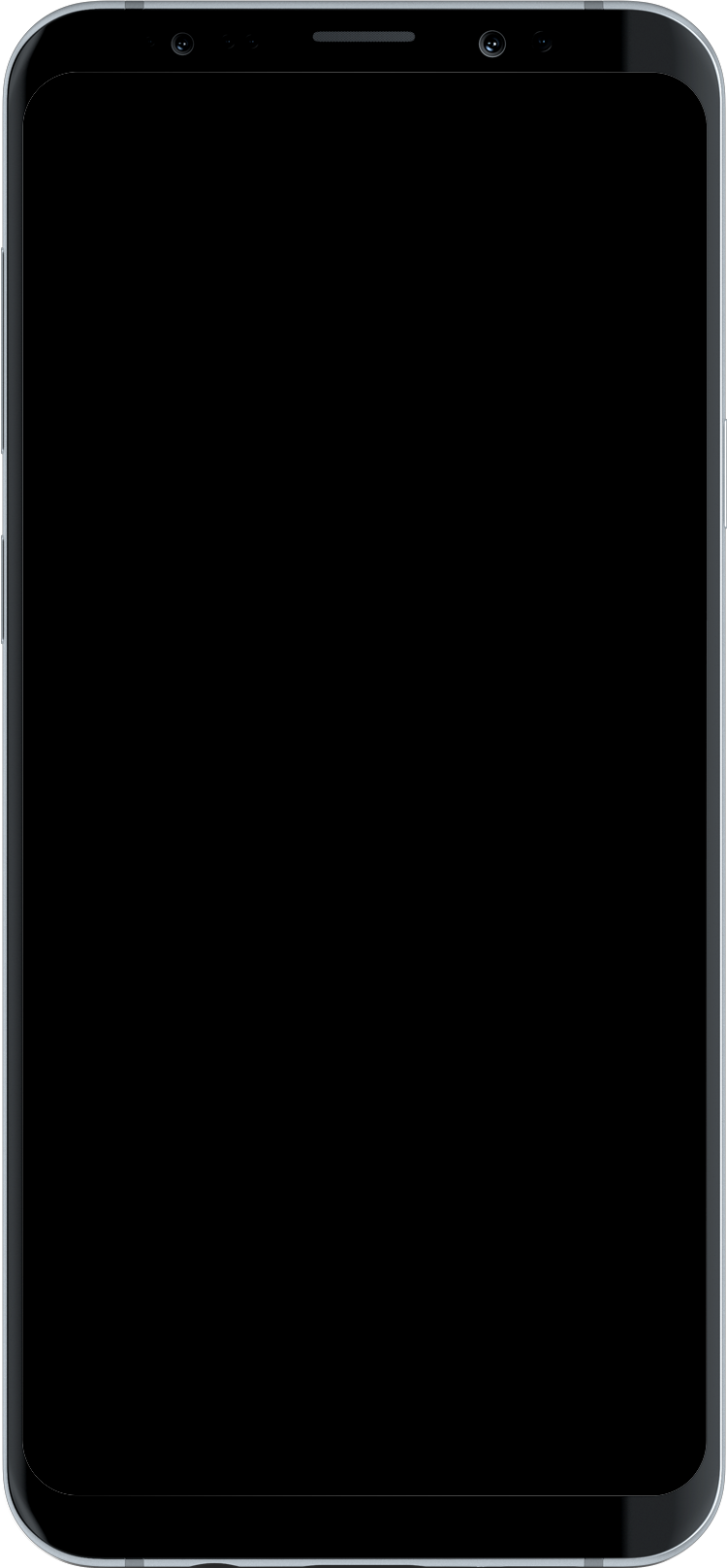 Push Notifications: Instant alerts for friend requests, messages, and important updates.


Camera Integration: Easy photo and video sharing directly from the device's camera.


Location Services: Users can share their location, discover nearby events, and connect with local friends.


Swipe Interface: Intuitive swiping for content discovery, mimicking modern mobile app experiences.


In-App Purchases: Seamless integration for purchasing virtual items, stickers, or premium features.


Offline Access: Limited functionality available even without an internet connection for a smoother user experience.
Ready
Pre-built and readily available, reducing development time and enabling quick implementation.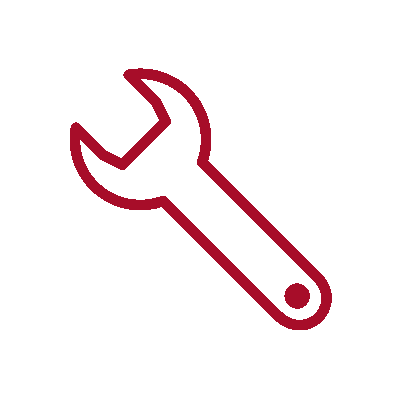 Set
Configured to suit specific needs, minimizing the need for extensive customization before deployment.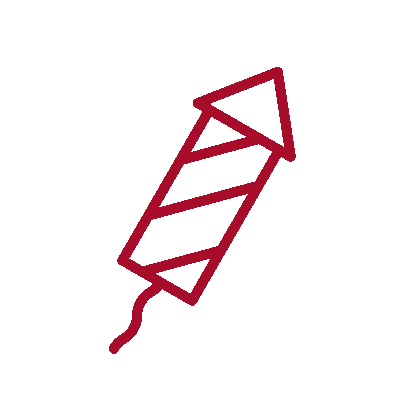 Go
Once deployed, can be quickly integrated into existing systems, enabling seamless adoption.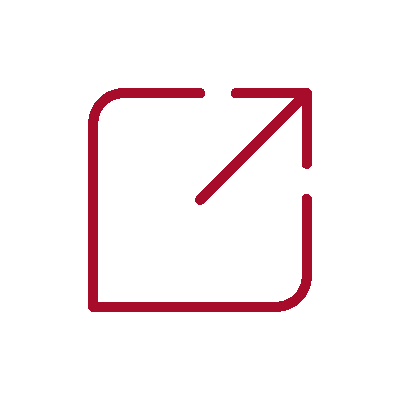 Now
Immediate access to modern technologies, enabling businesses to stay current and competitive.
In
Can be tailored to fit the organization's existing infrastructure, ensuring compatibility and smooth integration.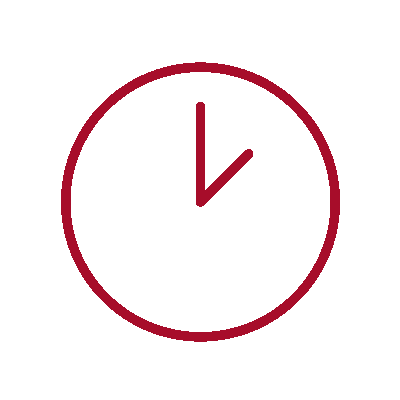 Time
Save valuable time by addressing specific challenges efficiently, allowing teams to focus on core business activities.
Registration
Users sign up with personal information and create an account.
Profile Setup
Users customize their profiles with photos, information, and interests.
News Feed
Users are presented with a dynamic feed displaying posts from friends, groups, and pages they've liked.
Connect & Interact
Users send friend requests, accept requests, and engage in messaging and comments.
Group & Page Engagement
Users join groups, like pages, and participate in discussions related to their interests.
Content Sharing
Users post updates, photos, and videos, sharing moments with their network.
Event Participation
Users create or attend events, RSVP, and interact with event-specific content.
Settings & Privacy
Users manage their account settings, privacy preferences, and notifications.
Free Deployment
We do the rebranding of your web and apps with your logo, icons & color scheme and deploy them.
Source & Project Codes
We provide you with complete source codes at start and full project codes at the time of final delivery.
Apps Publishing
We take care of publishing your apps in both the stores on your developer accounts and get it approved.
Support Timeline
We offer 60 Days of tech bug support and 1 year of products if any in terms of SDK or API at no extra cost.
Web & Admin
We have used PHP with Bootstrap Framework along with MYSQL and NodeJS, to make it robust and flexible.
Android Apps
Android Apps are done natively using Java/ Kotlin on android using all the latest SDK Implementations and UI.
iOS Apps
IOS Apps are done natively using Swift 4/5 on Xcode using all the latest SDK Implementations and UI.
3rd Party API Major
Google Full Map SDK, Social Logins, Twilio, Firebase, Payment gateways, Google Translate & MTR.

Augmented Reality Filters and Effects
Implement AR filters for profile pictures, posts, and videos, offering users a creative and interactive way to express themselves.
$900
AI-Driven Personal Recommendations
Integrate AI algorithms that analyze user preferences and activities to suggest relevant groups, pages, events, and friends to connect with.
$1200
Cryptocurrency Integration
Offer a unique feature allowing users to send and receive cryptocurrencies within the platform, enabling seamless digital transactions.
$960
Interactive Live Broadcasting
Enhance the live streaming experience with interactive features such as live polls, Q&A sessions, and real-time collaboration with viewers.
$1200
100% Customizable


We provide customization services to ensure that our clients get the exact features and functionalities they need for their clone solution needs.



Free Technical Support


Our team of experts offers free technical support to our clients throughout the development process and even after the launch of the platform.



Free Bug Support


We provide free bug support to our clients to ensure that the platform runs smoothly and without any issues.



Full Source Code


We ensure you get complete ownership of the Binance clone by offering you the full source code.

Custom development requires a high budget but our ready-made clone script comes with ample features and free rebranding service at a budget price.
Waiting is boring, that is why we bring you this ready-to-launch clone script which is completely customizable as per your needs.
We have vast experience in developing cryptocurrency-based applications to make your deployment capable enough to boost your crypto trading business.

We know the seriousness of security in the current times of data breach. That is why we have already verified our clone script with rigorous security testing.
Our dedication to providing a comprehensive solution, we've also optimized the script for enhanced speed, ensuring that users experience swift and efficient performance.
Combining al the key points we come to the stage of efficient functioning solution which delivers the right purpose and functions for everyone.
Over 200 million businesses use Facebook's app and its free tools to market their product and services. That's 93% of the total business existing today worldwide!
Now, if these statistics feel like an opportunity to start a similar endeavor, you might come across an obvious question – how to make an app like Facebook?
Well, we have got it all covered in this blog. It offers an insight into all the crucial aspects to create a social media network like Facebook along with its cost structure. Now, before we get on with the technical aspects of its creation, here are a couple of things you should know.
Facebook Clone 2023
We help bring your social networking business idea to life. Our versatile technology blueprint enables you to get started with your social network website and/or mobile apps similar to Facebook with custom front-end UI, advanced admin dashboards, powerful analytics panels etc.
Facebook is one of the most famous Social Networking Sites. Facebook is a platform for people to interact and connect with their friends, family members, colleague, neighbors, and co-workers, as well as meeting new people.
Miracuves Solutions' Facebook Clone Script is used by millions of people and it now seems that it will be an enduring part of everyday life. Facebook Clone is a Social Networking Script which creates a dynamic Social Networking platform like Facebook. Facebook generates revenue through targeted advertisements based on user profiles. It also generates revenue from different applications which are developed by third party providers. The concept of posting and sharing in Facebook has paved the way for viral marketing, helping spread group buying deals to more users in less time.
User Profiles: Users can create and customize profiles with photos, information, and interests.

News Feed: A dynamic feed displays posts, photos, and videos from friends, pages, and groups users follow.

Friend Connections: Users can send friend requests, accept requests, and maintain a network of connections.

Messaging: Real-time chat functionality allows users to send private messages and engage in group chats.

Groups & Pages: Users can create, join, and engage with interest-based groups and like pages of their favorite entities.

Notifications: Users receive updates on friend requests, messages, likes, comments, and event invitations.

Media Sharing: Users can post photos and videos, like and comment on others' posts, and share content.

Events: Users can create, RSVP to, and interact with events, facilitating offline meetups and gatherings.

Privacy Settings: Customizable privacy controls enable users to manage their information's visibility.

Marketplace: A platform for buying and selling items within the community.

Advertising: Businesses can run targeted ads to reach specific audiences based on demographics and interests.

Live Streaming: Users can broadcast live videos, interact with viewers, and receive real-time comments.

Emojis & Reactions: Users can express their feelings toward posts with a variety of emojis and reactions.

Search & Discovery: A search function allows users to find friends, groups, pages, and content easily.

Commenting & Liking: Users can engage with posts by commenting, liking, and sharing content.

Profile Verification: A feature to verify accounts of public figures, celebrities, and businesses.

Trending Topics: A section displaying popular and trending topics and hashtags.

Data Privacy Settings: Advanced controls for users to manage data sharing and app permissions.

Interactive Games & Apps: Users can engage in games and use third-party apps integrated into the platform.

Video Calls: Real-time video calling for face-to-face interactions with friends and groups.

Stories: Users can post temporary photos and videos that disappear after a set time.

Marketplace: A platform for buying and selling items within the community.

Memories & Timehop: Users can view posts and memories from past years.

Language Translation: Integration of automatic language translation for global interactions.
Well, for starters, it's not true that there were no Facebook competitors back in 2004. But that didn't stop Mark Zuckerberg from starting the project. Starting as a college-level social networking website at Harward University, it gradually grew to become a preferred platform for top companies to take their business online.
Facebook gained 9 million users in the first two years. This led to a chain reaction and it started getting more monthly active users than other social networks like Twitter, LinkedIn, etc over the years. However, in hindsight, there were three aspects that Facebook covered more efficiently than other competitors.
Facebook clone makes the best use of its massive user base and gets huge advertising revenues from a majority of small businesses. These businesses advertise their brand, products, and services on the platform. In addition, its targeted advertising solution gives a customized approach to clients for better advertisement results.
Whenever a user accesses the Facebook clone app – where do they stop at, what they scroll through, what do they click on, Facebook keeps track of its user engagement. In return, advertisers use this crucial data to analyze and repurpose their marketing strategies.
Facebook clone grew exponentially since it rolled out Messenger app in 2011. In addition, instead of competing with established players like WhatsApp for instant messaging services, Facebook acquired it in 2014. This clever move brought over a billion users to its platform. 
Facebook Clone Custom Development Solution: While ready-to-go off-the-shelf Facebook clone script enables you to easily launch your own website similar to Facebook at a comparatively cheaper cost initially, you will also want to customize it extensively if the market segment already has significant competition. You simply wouldn't want to go ahead with another me-too website that doesn't deliver a unique message to your target audience and doesn't provide any unique features different than your competitors. A good Facebook clone script may have basic features that will allow you to test the shores with a prototype but that might not be enough for a website you are planning to make money with! If you launch your full fledged website with the same common features that everybody else has, why would visitors still be interested in your website which has nothing new or different to offer compared to Facebook or the common competition using the same Facebook clone script?  
You must offer equal or better features than Facebook – it's that simple! Your audiences are accustomed to the ease of Facebook UX/UI and everything they want to see on its application. Moreover, Facebook is making its services more convenient for users with every update. Here is a list of some go-to features you must have on your version of the Facebook app.
Nothing attracts a user more than the simplicity of the application interface. The more a user finds it easy to use and navigate on your Facebook clone application, the greater the chance of its retainment. However, you must also ensure that your users are able to register and use your services on the website as well.
A push notification service makes a huge impact on the way a user uses your services, especially the ones they have subscribed for.
If you manage to add different dynamics and make it more nuanced in the way a user creates his profile, greater will be chances of user engagement.
A user spends more time on the news feed than any other feature on Facebook. It offers all the content based on a user's likes, comments, reactions, preferences, and locality among other factors.
Your Facebook clone application must have a file-sharing feature that allows users to share photos, stickers, emojis, audio files, and videos on the go!
Whether someone wants to remove a post, change preferences, or create a list of 'close friends,' a user should be allowed to make changes to their social media profile. 
Facebook has over 3 billion people using its Messenger application. This makes it a quintessential feature to have on your Facebook alike app.
This is a recent evolution in the past couple of years that allows users to show a glimpse of their daily life using short video clips. These short clips are commonly known as stories that disappear after 24 hours.
Apart from the above-mentioned features that a user directly engages in, you must also avail security features, geolocation, in-app communication, payment integration, and user management features among many more.  
Enables users to connect with their friends, present themselves to others, find new friends and share their content
Enables members to chat and send messages to one another
Enables members to upload photos and videos, and share them with other members
Calendar upcoming events, and functions that take place on a regular basis
Members can choose their own banners so they can make a regular income when users click on the advertising banners
Allows members to post articles on their Facebook Clone page, including social media account links and fan page urls in their blogs and websites, so people who visit the websites and blogs can click the link and follow them on social media sites
Members can form networks with experts and augment their knowledge by participating in group discussions
A Facebook Clone can be highly marketable for various reasons:
Familiar User Experience: Users are already accustomed to Facebook's interface, making it easier to attract and retain a user base on a clone with a similar design.

Customization and Innovation: By adding unique features or improving existing ones, you can differentiate your clone and offer something new to users.

Niche Communities: Target specific interest groups or demographics that might not be fully catered to by the original platform, creating a more focused and engaged user community.

Data Privacy Focus: Address growing concerns about data privacy and security, offering users more control over their information.

Monetization Opportunities: Leverage the popularity of the platform to generate revenue through advertising, premium features, or e-commerce integrations.

Global Reach: If designed with multi-language support, a Facebook Clone can attract users from various regions, fostering global connections.

Localized Solutions: Create regional versions with features tailored to local cultures and preferences.

Innovation in Emerging Technologies: Incorporate new technologies like AR/VR, blockchain, and AI for a cutting-edge experience.

Start-Up Opportunities: Develop a niche-oriented clone for a specific market segment that might not be well-served by mainstream social media platforms.

Transitioning Users: With growing concerns about the original platform, users might seek alternatives, making a well-executed clone an attractive option.

Learning Platform: Developers can use the process of creating a clone to learn about social media systems, app development, and user engagement.
A revenue model for a Facebook Clone can encompass various strategies, depending on your target audience, features, and monetization goals. Here are some potential revenue streams:
Advertising: Implement targeted advertising similar to Facebook's model. Allow businesses to create ads, target specific demographics, interests, and behaviors, and charge them based on impressions, clicks, or conversions.

Premium Features: Offer enhanced features or services to users through a subscription model. This could include advanced privacy settings, exclusive content access, customization options, or ad-free browsing.

Virtual Goods: Introduce a marketplace for virtual items like stickers, themes, emojis, or digital gifts that users can purchase and use to enhance their profiles or interactions.

E-Commerce Integration: Integrate e-commerce functionalities, enabling users to buy and sell products within the platform. You could charge sellers a transaction fee or subscription fee for premium merchant features.

Freemium Model: Provide a basic version of the clone for free and offer a premium version with advanced features at a subscription cost.

Sponsored Content: Allow businesses to promote their content organically within users' feeds, similar to native advertising.

Event Promotion: Offer event organizers the option to promote their events to a wider audience for a fee.

Data Insights: Provide businesses with analytics and insights on user behavior, engagement patterns, and demographic data for a fee.

Affiliate Marketing: Partner with other businesses to promote their products or services within the platform, earning a commission on sales generated through your referrals.

Donations: Enable users to support their favorite content creators or causes through a donation system.

Monetized Content Creation: Allow content creators to set up subscription-based pages or groups, where users pay a fee to access premium content.

Partnerships and Collaborations: Partner with other companies or platforms for cross-promotion, revenue sharing, or joint marketing campaigns.
Remember to carefully consider your user base's preferences and needs when selecting a revenue model, and be transparent about how you plan to generate revenue while maintaining a positive user experience.
AI-Driven Content Recommendations: Utilize machine learning algorithms to offer users highly personalized content recommendations in their feeds, groups, and pages.

Advanced Privacy Controls: Enhance privacy settings to allow users to granularly control who sees their posts, limit data sharing, and manage permissions for different aspects of their profiles.

Blockchain-Based Authentication: Implement blockchain technology to enhance security and identity verification, ensuring that user accounts are secure and tamper-proof.

Virtual Reality Social Spaces: Create immersive VR environments where users can interact with friends, attend events, and engage in activities as if they were physically present.

Language Translation and Subtitle Integration: Integrate real-time language translation for chats and posts, enabling users from different language backgrounds to communicate seamlessly.

Interactive Polls and Quizzes: Allow users to create and participate in interactive polls, quizzes, and surveys within posts, stories, and groups.

Augmented Reality Enhanced Profiles: Let users customize their profiles with AR elements, animations, and effects to showcase their personalities creatively.

Dynamic Background Themes: Offer users the ability to change their background themes, incorporating animated backgrounds, images, and video loops.

Content Collaboration: Enable multiple users to collaboratively create and edit posts, fostering shared creativity within groups or collaborative projects.

Advanced Analytics Dashboard: Provide users with detailed insights into their activity, engagement, and network growth, empowering them to better understand their social interactions.

Voice Commands: Integrate voice recognition for hands-free interaction, allowing users to perform actions like posting, messaging, or searching using voice commands.

Gesture-Based Interactions: Implement gesture recognition to enhance user interactions, such as liking a post with a gesture or navigating through the feed with swipes.

Instant Language Translation in Messaging: Enable real-time translation of messages between users who speak different languages, facilitating global connections.

Digital Goods Marketplace: Create a platform for users to sell and purchase digital goods such as digital art, collectibles, and virtual experiences.

Integrated Virtual Events: Host virtual events, conferences, workshops, and seminars within the platform, complete with interactive features like Q&A sessions and networking opportunities.
The future prospects of a Facebook Clone, or any social media platform, are influenced by technological trends, user preferences, and market dynamics. Here are some potential future prospects to consider:
Privacy and Data Control: As concerns about data privacy continue to grow, platforms that prioritize user data control, transparency, and security are likely to gain traction.

Personalized AI Experiences: AI-powered algorithms will play a crucial role in delivering highly personalized content, enabling users to discover relevant posts, groups, and events more effectively.

AR/VR Integration: The integration of augmented reality (AR) and virtual reality (VR) technologies can provide immersive social interactions, revolutionizing the way users connect and engage.

Niche and Micro-Communities: Smaller, niche-oriented communities could become more popular as users seek more meaningful connections and content tailored to specific interests.

Blockchain and Digital Identity: Blockchain could offer enhanced security and ownership of user data, allowing individuals to control and share their information securely.

Audio and Voice Interactions: Voice-based interactions and audio content, like podcasts and live audio chats, could become more prevalent, fostering new forms of engagement.

Sustainability and Ethics: Social platforms will likely face increasing pressure to address issues of misinformation, hate speech, and environmental impact, driving the need for responsible content management.

E-Commerce Evolution: Integration of seamless e-commerce functionalities could allow users to shop, sell, and transact directly within the platform, blurring the lines between social interaction and online shopping.

Global Accessibility: Platforms that focus on overcoming language barriers and providing accessibility features will attract a wider international user base.

Multi-Platform Integration: Integration with other platforms, services, and devices could enable users to seamlessly transition between various digital experiences.

Content Ownership and Monetization: Empowering users to own, protect, and monetize their content could lead to new forms of content creation and revenue generation.

Mental Health and Well-Being: Platforms that prioritize user well-being by promoting healthy online interactions and offering mental health resources could stand out.

Virtual Economies and Cryptocurrencies: The emergence of virtual economies and the use of cryptocurrencies within social platforms could redefine online transactions.

Hybrid Online-Offline Experiences: Platforms that bridge the gap between online and offline interactions, facilitating real-world meetups and experiences, could gain popularity.
It's important to stay adaptable and responsive to emerging trends, technological advancements, and user feedback to ensure the long-term success and relevance of a Facebook Clone in the ever-evolving landscape of social media.
Frequently

Asked

Questions
What is a Facebook clone ?
A Facebook Clone is a platform designed to replicate the features and functionalities of the original Facebook, offering users a familiar social networking experience.
Why would I use a Facebook Clone instead of the original Facebook?
Some users might prefer a clone due to concerns about data privacy, desire for niche-specific communities, or the presence of unique features not found on the original platform.
Is it legal to create a Facebook Clone?
While creating a clone with a similar design and features could raise legal concerns, as long as your clone respects intellectual property rights, privacy laws, and terms of use, it's possible to develop a legitimate alternative.
How can a Facebook Clone generate revenue?
A Facebook Clone can generate revenue through advertising, premium features, e-commerce integrations, virtual goods sales, subscription models, sponsored content, and more.
How do I ensure data privacy and security on a Facebook Clone?
Implement robust data encryption, user-controlled privacy settings, and adhere to strict security protocols. Regularly update your platform to address potential vulnerabilities.
A Facebook Clone can stand out by offering unique features, improved user experience, enhanced privacy controls, and tailored solutions for specific niches or communities.
Partner with Us for Comprehensive IT Development
We're happy to answer any questions you may have and help you determine which of our services best fit your needs.
We Schedule a call at your convenience. 
We do a discovery and consulting meeting. 
We prepare a proposal and course of action.
Schedule a Free Consultation
Our managed IT services let you concentrate on what matters
Are you busy putting out IT fires instead of focusing on your core business? If your technology is draining resources rather than optimizing them, Netsurit can get you back on track. A professionally managed services provider can give you the decisive edge to: