Launch Your Leading-Edge Social Dating Platform
Miracuves offers 100% customizable Tinder Clone, a white-label social dating platform integrated with all the new-age features and functionalities.
Tinder Clone, very popular Dating App. Find People, Chat, Live Streaming.
Start your own dating platform like Tinder with Live Streaming & Gifts.
Tinder Clone – The dating platform is a complete Dating App you need to get started your own business. It includes Video Calls, People near locations, Encounters, It's a match, Live Streaming, Credits system, Admob, Realtime Chat, Premium features, Gift system in-app purchases, In-app subscriptions, Push notifications and a lot more.
A professionally developed Tinder Clone can give you the decisive edge to:
Efficient Matching: A professionally developed Tinder Clone can offer sophisticated algorithms that enhance efficient and accurate matching between users.

Enhanced User Experience: With expert development, a Tinder Clone can provide a seamless and user-friendly interface, boosting engagement and satisfaction.

Robust Security: Professional development ensures strong security measures, protecting user data and privacy, fostering trust among users.

Scalability and Reliability: A well-developed clone can handle increasing user traffic, ensuring a reliable experience as your user base grows.
Tinder Clone App Dating – Redefine the rules of the dating network by building your…
Tinder Clone scripts and accompanying apps offer a multitude of advantages that can significantly expedite the launch of a dating service. This solution provides a streamlined pathway to establish a platform, saving both time and effort in the development process. Furthermore, the extensive array of features incorporated within the clone ensures a compelling proposition for users, catering to a diverse range of preferences and ensuring a constant and enduring demand for the service.
By harnessing a Tinder Clone script and corresponding apps, entrepreneurs can leverage an efficient and well-crafted foundation for their dating service endeavor. The pre-developed nature of the script accelerates the setup phase, enabling entrepreneurs to focus more on customization and branding. Additionally, the inclusion of a wide-ranging feature set within the clone equips the service with a versatile toolbox, capable of catering to the nuanced needs of various user segments. This adaptability inherently cultivates a sustained demand, as users find an array of functionalities that resonate with their dating preferences, thereby enhancing the overall user engagement and retention.
Embarking on a journey to establish a dating service is made notably more accessible through the utilization of a Tinder Clone script and its associated applications. This approach expedites the developmental timeline, allowing entrepreneurs to promptly bring their platform to life. The script's inherent features encompass an assortment of dating mechanisms, fostering an environment where different users can discover compatible matches through diverse means. Consequently, the multifaceted nature of the clone app consistently appeals to a broad audience, ensuring that the service remains sought after and in demand.
Launching an app that people are familiar with within the market. It will earn your business more users and a huge following. It is a globally accepted and running model of dating and people love it.
Get started right away to take full advantage of the dating on-demand business. As our solution is already available and working all perfect. It's the right time to get into global community.
Cutting-edge Features
that drive Tinder Clone
The Tinder Clone incorporates a spectrum of cutting-edge features that redefine the dating app experience. Utilizing advanced AI-powered matchmaking algorithms, it pioneers a new era of precise and meaningful connections, analyzing user preferences for optimal match suggestions. Video profile integration breathes life into profiles, allowing users to showcase their personality dynamically. The location-based discovery mechanism enhances real-world interactions by suggesting matches in close proximity.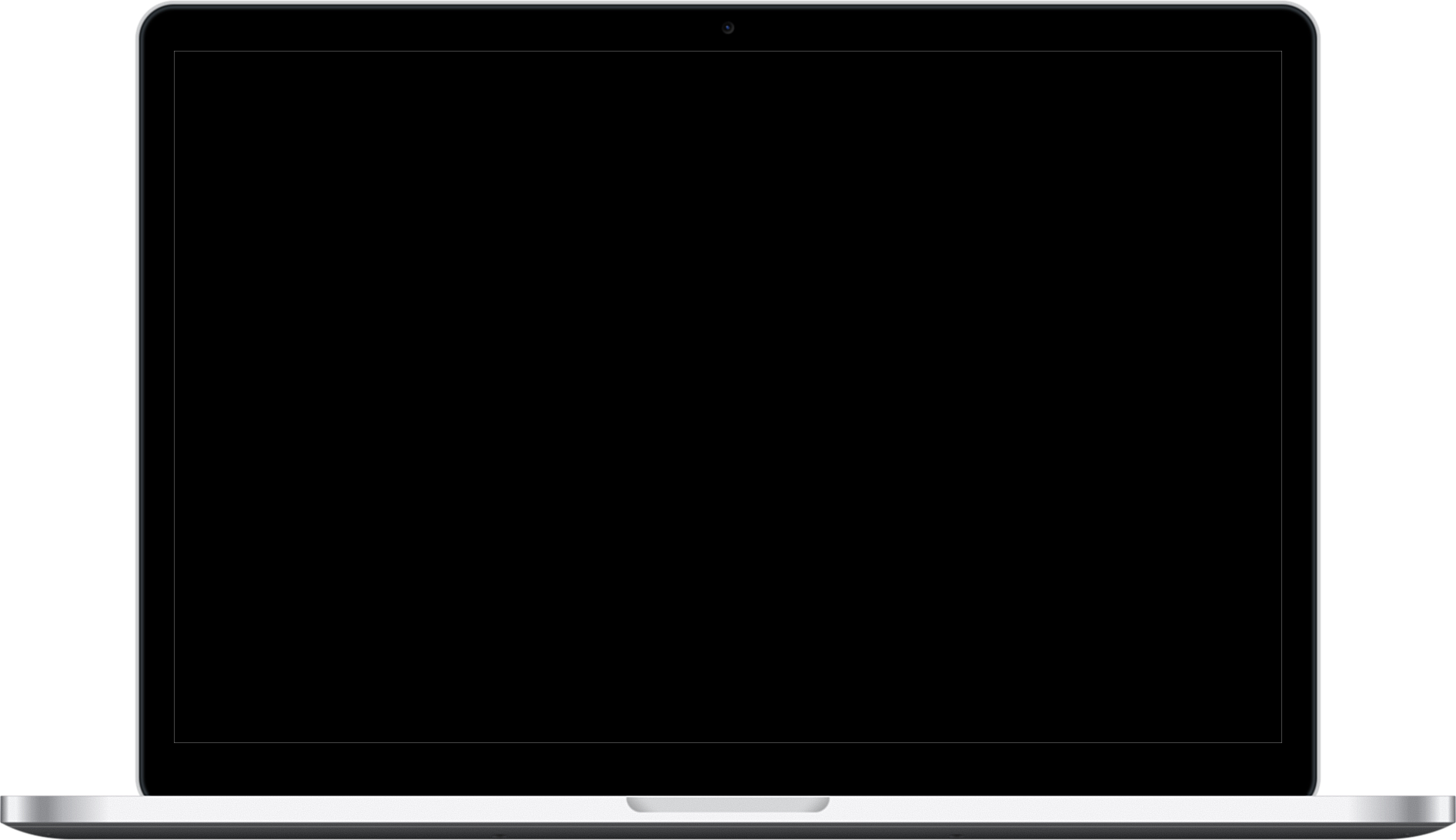 User Profiles & Matching: Create and customize profiles, swiping through potential matches, and engaging in conversations with those who reciprocate interest.


Location Services: Utilize GPS for location-based matching, suggesting nearby potential partners and enabling real-world connections.


Chat & Media Sharing: Communicate through text messages, photos, and even GIFs, fostering meaningful interactions and building rapport.


Advanced Search Filters: Refine match preferences with advanced filters like age, location, interests, and more, ensuring tailored matchmaking.


Privacy Controls: Empower users with privacy settings, allowing them to control their visibility and choose who can interact with them.


Premium Subscriptions: Offer premium tiers with additional features like unlimited swipes, advanced analytics, and enhanced profile visibility.
User Management: Monitor user activity, verify profiles, and manage bans or suspensions to maintain a safe and authentic community.


Content Moderation: Implement automated content filtering and manual moderation tools to ensure appropriate user-generated content.


Analytics & Insights: Track key performance metrics, user engagement patterns, and success rates to refine the app's performance.


Revenue Management: Manage in-app purchases, subscriptions, and ad placements to optimize revenue streams effectively.


Feature Customization: Control app functionality, including match algorithms, search parameters, and premium subscription offerings.


Security & Compliance: Maintain data security, adhere to privacy regulations, and implement fraud prevention measures to ensure a secure environment.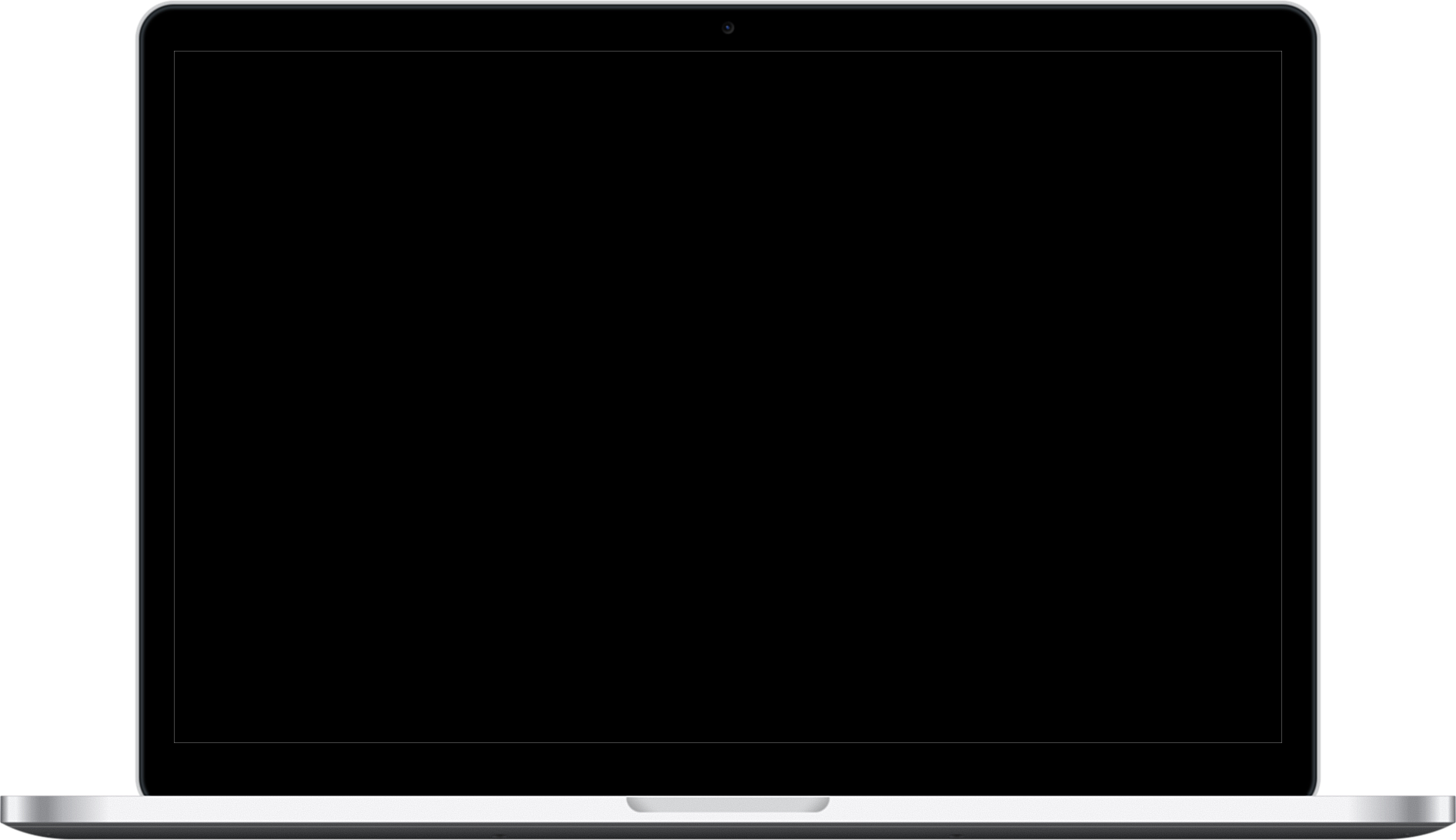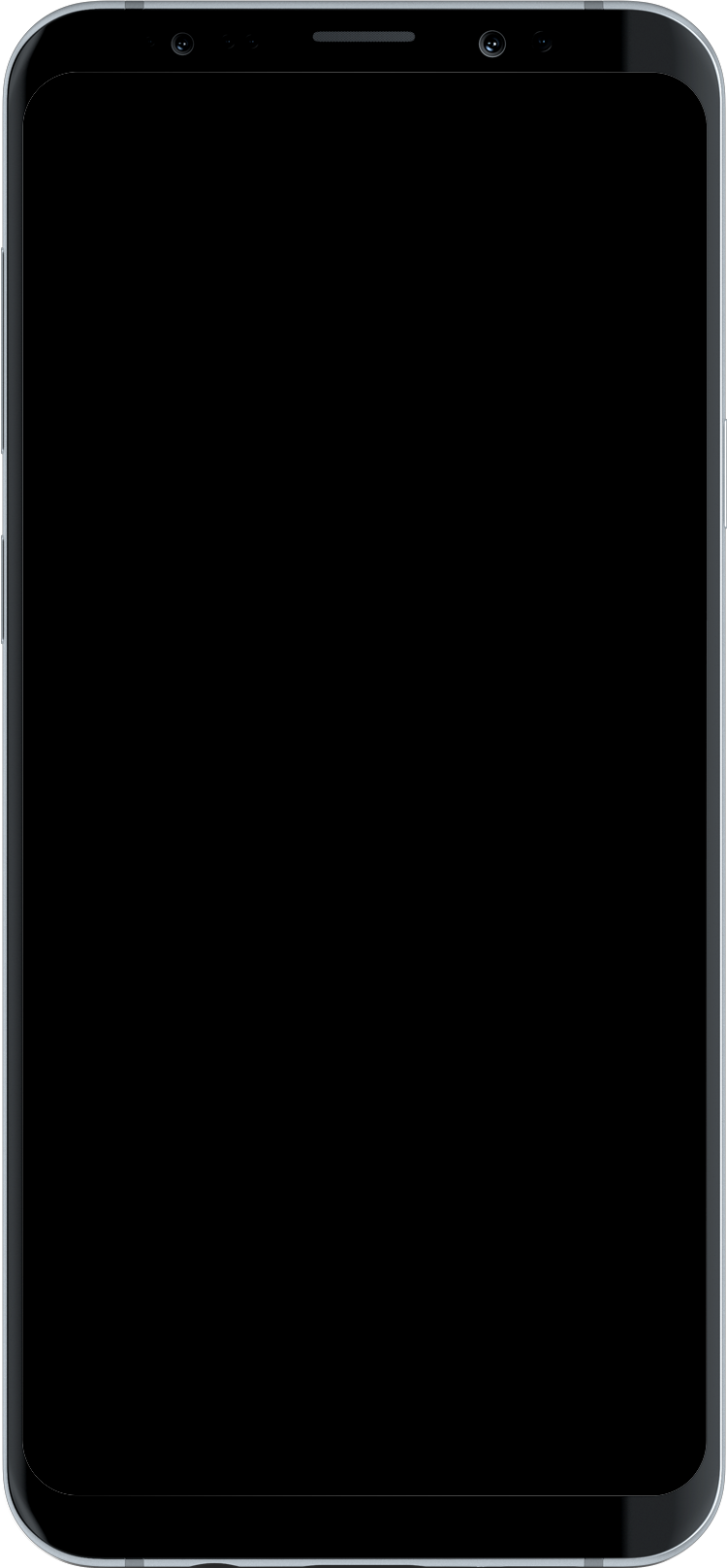 Geolocation Services: Access device GPS for location-based matching and real-time distance calculations.


Swipe Mechanism: Implement intuitive swiping gestures for users to express interest in potential matches easily.


Push Notifications: Send real-time updates, chat alerts, and match notifications to keep users engaged and informed.


Video Profiles: Allow users to upload and view short video clips within profiles for a dynamic and engaging introduction.


Instant Messaging: Facilitate seamless chat interactions with real-time messaging and media-sharing capabilities.


Social Integration: Enable easy sign-up via social media accounts, streamlining the onboarding process for users.
Ready
Pre-built and readily available, reducing development time and enabling quick implementation.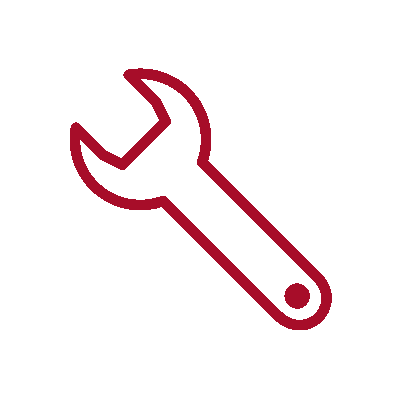 Set
Configured to suit specific needs, minimizing the need for extensive customization before deployment.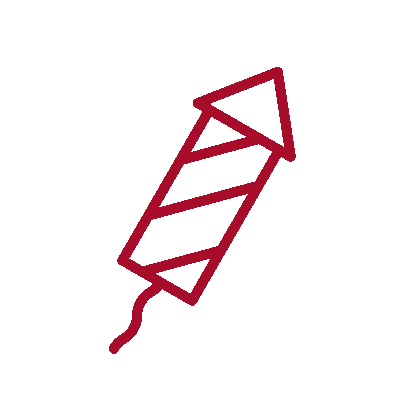 Go
Once deployed, can be quickly integrated into existing systems, enabling seamless adoption.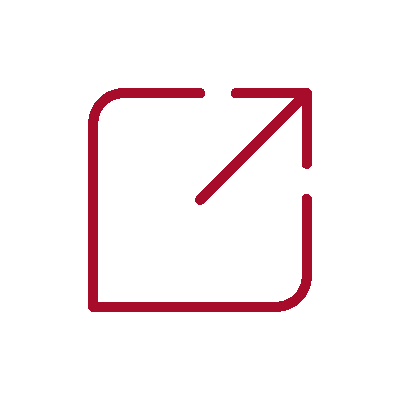 Now
Immediate access to modern technologies, enabling businesses to stay current and competitive.
In
Can be tailored to fit the organization's existing infrastructure, ensuring compatibility and smooth integration.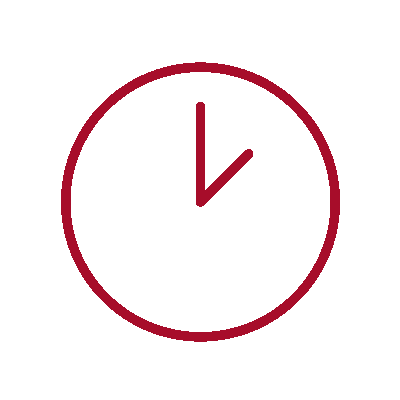 Time
Save valuable time by addressing specific challenges efficiently, allowing teams to focus on core business activities.
User Registration
Sign up using email or social media accounts, providing basic details and preferences.
Profile Creation
Craft a personalized profile with photos, bio, and interests to attract potential matches.
Discover Potential Matches
Swipe through user profiles, indicating interest with right swipes and dismissing with left swipes.
Mutual Match
Connect with users who reciprocate interest by swiping right on each other's profiles.
Initiate Chat
Start a conversation with matched users through real-time messaging.
Media Sharing
Exchange photos and GIFs within chats to enhance interactions.
Explore Premium Features
Advanced features like unlimited swipes and ad-free experience.
Meet and Interact
Real-world meetups with matches, fostering deeper connections.
Free Deployment
We do the rebranding of your web and apps with your logo, icons & color scheme and deploy them.
Source & Project Codes
We provide you with complete source codes at start and full project codes at the time of final delivery.
Apps Publishing
We take care of publishing your apps in both the stores on your developer accounts and get it approved.
Support Timeline
We offer 60 Days of tech bug support and 1 year of products if any in terms of SDK or API at no extra cost.
Web & Admin
We have used PHP with Bootstrap Framework along with MYSQL and NodeJS, to make it robust and flexible.
Android Apps
Android Apps are done natively using Java/ Kotlin on android using all the latest SDK Implementations and UI.
iOS Apps
IOS Apps are done natively using Swift 4/5 on Xcode using all the latest SDK Implementations and UI.
3rd Party API Major
Google Full Map SDK, Social Logins, Twilio, Firebase, Payment gateways, Google Translate & MTR.

Virtual Reality (VR) Dating
Integrate VR technology for immersive virtual dates, allowing users to engage in lifelike experiences regardless of geographical distance.
$900
Astrological Compatibility
Incorporate astrological compatibility assessments, providing users with insights into potential matches based on zodiac signs and astrological traits.
$1200
Event-based Matchmaking
Offer event-based matchmaking, where users can join or create events, facilitating connections based on shared interests and activities.
$960
Voice and Video Notes
Enable users to send voice and video notes within chats, adding a personal touch and fostering more intimate conversations.
$1200
100% Customizable


We provide customization services to ensure that our clients get the exact features and functionalities they need for their clone solution needs.



Free Technical Support


Our team of experts offers free technical support to our clients throughout the development process and even after the launch of the platform.



Free Bug Support


We provide free bug support to our clients to ensure that the platform runs smoothly and without any issues.



Full Source Code


We ensure you get complete ownership of the Binance clone by offering you the full source code.

Custom development requires a high budget but our ready-made clone script comes with ample features and free rebranding service at a budget price.
Waiting is boring, that is why we bring you this ready-to-launch clone script which is completely customizable as per your needs.
We have vast experience in developing cryptocurrency-based applications to make your deployment capable enough to boost your crypto trading business.

We know the seriousness of security in the current times of data breach. That is why we have already verified our clone script with rigorous security testing.
Our dedication to providing a comprehensive solution, we've also optimized the script for enhanced speed, ensuring that users experience swift and efficient performance.
Combining al the key points we come to the stage of efficient functioning solution which delivers the right purpose and functions for everyone.
What Is A Tinder Clone? 
Tinder Clone
 is 
a white-label dating app solution
 that is based on the popular on-demand dating app Tinder. As the term 'Tinder Clone' suggests, it is a replica of the standard app, which contains the biggest share of its features and functionality.
Tinder Clone Ranked No.1
Tinder Clone Script
 has all the advanced dating features you can
possibly
 think of! This is your chance to secure your own place in the industry with all community end features for dating. Enable your customers to access different kinds of possibilites from a single app!
A Tinder Clone typically encompasses a range of features to replicate the core functionalities of the original Tinder app. Here are some common features you might find in a Tinder Clone:
User Authentication and Onboarding:
User registration via email or social media accounts.
Profile creation with photos, bio, and preferences.
Option to link and sync social media profiles.
Matching Mechanism:
Swipe gestures for indicating interest (right swipe) or disinterest (left swipe).
Real-time mutual matching when both users swipe right on each other.
Recommendations based on location, age, and preferences.
Messaging and Communication:
Real-time messaging for matched users to chat and interact.
Media sharing, allowing users to exchange photos and GIFs within chats.
Emoji and GIF support to enhance conversations.
Geolocation and Discovery:
Geolocation services for suggesting matches in proximity.
Distance calculation for potential meetup suggestions.
Discovery settings to refine match preferences based on age, gender, and distance.
Premium Features and Monetization:
In-app purchases for premium subscriptions with enhanced features.
Ad-free experience for premium subscribers.
Boosting profiles for increased visibility.
User Engagement and Gamification:
Super Likes to express high interest in a potential match.
Swipe Surge events to boost user activity during peak times.
Rewind feature to undo accidental swipes.
Security and Verification:
Profile verification options, such as email verification or linking social accounts.
Reporting and blocking mechanisms for reporting inappropriate content or users.
Settings and Preferences:
Privacy controls to manage profile visibility and who can contact the user.
Notification settings for managing alerts and updates.
Account settings for editing profile details and preferences.
Admin Panel:
User management for reviewing and managing user accounts.
Content moderation tools to ensure appropriate content.
Analytics and insights to track app performance and user engagement.
Let's get into the Top Features of Tinder Clone:
Login with Facebook
Login with Email or username
Password recovery and reset system
People Nearby: See people nearby and location badge for very new people including real distance
Filters & Location filter: Filter type of people you want to see, online, age, location etc…
Quick profile and Message: Type to see near user profile and like, dislike or message action
Profile compatibility: Scroll down to see the user's profile info, and all compatible preferences will be in Primary colour
Encounters Game: Swap left or Right depending on your choice if you like or not the user.
It's a Match: Users can like users and if both like each other, then it's a match
Live Streaming: Any User can start a Live Stream video
Live Stream Interaction: Any User can watch Live Stream and comment, send a gift to the Streamer, follow, unfollow or report
Earn Credits from Viewers: Live Streamers can earn credits with gifts sent by Live Watchers
Realtime Chat: Users can chat in realtime including messages status (sending, sent and seen)
Chat Emoji: Send native and Twitter emoji built-in chat
Chat images: Users can send images from the gallery or camera directly in the Chat bottom panel
Online, offline, last seen, message seen: User status is present in the whole app, Nearby, Connections and Chat. Also, all messages have status in real-time.
Video Calls: Users can make or receive video calls, it includes status (Offline, Calling, Ringing, Refused, Busy or Connected )
Credit System: Users can purchase credits and can use them to buy new features or send a gift
Reward Video (Admob): Users can earn credits by watching Ads video (Google Admob)
Premium Features: There are a lot of Premium features that users need to subscribe to and use, for example: See who liked or favourited you, revert left swap, etc.
Popularity System: User can see how popular he/she is, and get improve the popularity by activating features like Move to, 3x visible, etc…
Likes and Favorites System: User can like others not only in Encounter, but I will get Match if others also like him in an encounter
Connections System: The type of connected: Conversation, Likes, Visits, favourites and Matches in one place
Admod Ads: All free users can see ads and can disable with credits or premium
Blocking System: User can block or unblock others anytime
Report System: User can report other user's profiles, photos or Live Stream
User Profile: Users can see their own profile and others will see it
Multiple Photos Upload: Users can upload unlimited photos in the profile
Multiple Profile Photos: Users and others can see all photos in the slider
Facebook multiple Photos import: User can import multiple photos from his Facebook account
Instagram multiple photos import: User can import multiple photos from his Instagram account
Verification System: User can get verified badge by verifying the email (We will add phone number verification in future near)
In-app purchases: Users can purchase credits
In-app subscriptions: Users can subscribe to use premium features for a selected period
Push notifications: Every action has push notifications (Likes, visits, messages, favourites, live stream, etc…)
Push Settings: The user can choose in Settings which Push to receive or not.
In-app push notifications: If the app is opened, notifications comes directly at the top of the app
User Privacy: User can allow or deny to share its location or online status
Top Admin Features of Tinder Clone:
Modern: Parse dashboard is good but, not easy to use. That's why we developed this Admin Panel
Installations: Installations are all devices that have successfully installed the App, even no user is logged.
Last signups: We welcome you with 10 latest registered users (new accounts created only)
Quick Analytics: Get a Quick amount of registrations, users, chat and live streams
Connections: See all important data of Visits, Favourite and Follow the system
Messages: See all info of messages sender, receiver, status, image etc…
Encounters: See all info of who liked or not, receiver, status etc…
Calls: See all info of calls caller, receiver, status, duration etc…
Live Stream: See all info of Streams, streamer, viewers, views, earn, comments, status, etc…
Gift: See all info of Gift type, credits, name, etc…
Add Gift: Add a new gift to your system, it will be immediately added to your app
Report: Check and resolve reports, and see all information.
People who use the Internet to connect with someone who shares a common interest is increasing nowadays. Many network establishment businesses are ruling the internet with and earning through this concept. Their business models inspire Entrepreneurs to start a business that caters to dating and other interests based on the platform.
Tinder Clone is one of the solutions to start a business instantly. SonaDate is the best Tinder clone script along with multiple network options that spark the concept of connecting people of the same interest based on location. It provides multiple networks such as business, friendship, sports, etc.
With its attractive design and latest technologies, Our script facilitates uninterrupted communication among the interested matches. SonaDate is available on both iOS and Android platforms. By creating an account, the users of Igniter can enjoy unlimited likes, matches, and chatting. SonaDate subscribers can have benefits of super like location change, boost features, See Who Like You, profile control, and many more breathtaking features.
Tinder Clone with Live Streaming
A meticulously planned development strategy is essential for building a perfect dating app. But, nowadays, many tinder clone businesses are developing applications without doing the appropriate research and rigorous planning steps to prepare the dating app development strategy.
So, if your Tinder clone development strategy is not adaptable based on your products, services, technology, and needs of your customers, then it is certainly not a well-planned strategy.
But, you are in the right place now.
With a thorough understanding of your dating business expectations and objectives, our team of experts will come up with a unique strategy to develop a top-notch tinder clone solution.
Our team will explain to you the possibilities for changes in the product outcomes depending on the increase or decrease in spending.
On the whole, we help in designing and developing an ideal tinder clone app to uplift your online dating business.
We design you a Tinder clone solution that has the ability to grab more eyeballs within a short span of time. This, in turn, will enhance the number of users for the app and thereby paving the way to make more profit from it.
Stand out from the crowd and turn your dating business ideas into a reality with a reliable Tinder clone app from Miracuves.
A Tinder Clone can generate revenue through various monetization strategies. Here are some common revenue models you can consider:
1. **Subscription Plans**: Offer different tiers of subscription plans to users, each with varying levels of access to premium features. Examples include:
- **Basic**: Limited swipes and access to essential features.
- **Premium**: Unlimited swipes, boosts, and advanced filters.
- **Gold/Platinum**: All premium features plus priority support and additional perks.
2. **Boosts and Super Likes**: Allow users to purchase boosts to increase their profile's visibility for a certain period or buy super likes to stand out to potential matches.
3. **In-App Purchases**: Sell virtual currency or tokens that users can use to unlock premium features, send virtual gifts, or access special content.
4. **Ad Revenue**: Display targeted advertisements to users, especially those who are not subscribed to premium plans, generating revenue based on impressions or clicks.
5. **Freemium Model**: Offer a free version of the app with limited features and advertisements, encouraging users to upgrade to premium plans for enhanced functionality and an ad-free experience.
6. **Featured Profiles**: Allow users to pay to have their profiles featured at the top of search results or in the discovery section, increasing their visibility.
7. **Location-Based Services**: Partner with local businesses and services to offer location-based promotions, deals, or event recommendations to users in exchange for a fee.
8. **Sponsored Content**: Collaborate with brands or influencers to promote their products or services to users through sponsored content or profiles.
9. **Virtual Gifts**: Enable users to send virtual gifts to each other as a form of appreciation or attention, with a portion of the purchase amount going to the platform.
10. **Premium Emojis and Stickers**: Offer a marketplace for premium emojis, stickers, or other customization options that users can purchase to enhance their interactions.
11. **Events and Meetups**: Organize events or offline meetups for users to attend by purchasing tickets through the app, charging a fee for participation.
12. **Consultation Services**: Introduce a feature where users can pay for dating advice or consultations from relationship experts within the app.
Selecting the right revenue model or a combination of models depends on your target audience, market trends, and the value proposition your Tinder Clone offers. It's important to balance revenue generation with providing value to your users to ensure sustainable growth and customer satisfaction.
Certainly, here are some advanced features that you might consider incorporating into your Tinder Clone to differentiate it and provide a unique user experience:
1. **AI Matchmaking Algorithm**: Develop a sophisticated matchmaking algorithm powered by artificial intelligence and machine learning to offer highly accurate and compatible match suggestions.
2. **Video Calling**: Implement in-app video calling functionality to allow users to have face-to-face conversations without leaving the app.
3. **Augmented Reality (AR) Profiles**: Integrate AR technology to enable users to view interactive and dynamic augmented reality profiles, adding a creative touch to user interactions.
4. **Background Checks**: Offer an optional background check service for users to enhance safety and trust within the platform, providing a sense of security.
5. **Voice Recognition Chat**: Introduce voice recognition technology for chat interactions, allowing users to send voice messages that are transcribed and delivered as text.
6. **Social Media Integration**: Enable users to connect their social media accounts and import content seamlessly, enriching their profiles and enhancing authenticity.
7. **Event Matching**: Introduce event-based matchmaking where users can create or join events, fostering connections based on shared interests and activities.
8. **Customizable Themes**: Provide users with the ability to customize the app's appearance by choosing from a variety of themes, colors, and fonts.
9. **Personality Assessments**: Incorporate personality quizzes or assessments to enhance matching accuracy based on psychological traits and compatibility.
10. **Dynamic Location Tracking**: Utilize real-time location updates to show users each other's movement on a map, facilitating spontaneous meetups.
11. **Video Profiles and Stories**: Allow users to upload short video clips as part of their profiles, offering a more dynamic and engaging introduction.
12. **Group Chat and Activities**: Create group chat functionalities and virtual activity spaces where users with similar interests can engage and plan group activities.
13. **AI-powered Conversation Suggestions**: Implement AI-generated conversation prompts and suggestions to help users initiate and maintain engaging conversations.
14. **Relationship Goals Setting**: Introduce a feature where users can define their relationship goals upfront, helping to match users seeking similar types of relationships.
15. **Advanced Privacy Controls**: Offer granular privacy settings, such as allowing users to hide specific photos or information from certain matches.
Remember that while these advanced features can make your Tinder Clone stand out, it's important to balance innovation with usability and avoid overwhelming users with too many complex functionalities. Prioritize features that align with your target audience's needs and preferences.
The future prospects for a Tinder Clone are promising, given the ongoing evolution of the dating app industry and changing user preferences. Here are some key trends and potential directions that could shape the future of your Tinder Clone:
Virtual Interactions: As technology advances, virtual interactions like augmented reality (AR) and virtual reality (VR) could become more integrated into dating apps, providing users with immersive and innovative ways to connect.

Enhanced Security and Privacy: With growing concerns about online safety, incorporating advanced security measures, such as biometric authentication and enhanced privacy controls, could enhance user trust.

Niche and Specialized Platforms: Targeting specific niches or communities could cater to underserved markets, such as LGBTQ+ users, professionals, or people with shared hobbies or interests.

AI-driven Personalization: Further integrating AI and machine learning could allow for more personalized match suggestions and interactions, making the user experience more relevant and engaging.

Video-first Approach: Video content could take center stage, allowing users to interact through video calls, video profiles, and even short video clips as a primary means of communication.

Long-term Relationships: While dating apps have primarily focused on casual connections, there could be a shift towards platforms that cater to users seeking long-term relationships or marriage.

Offline Engagement: Integrating real-world events, meetups, and activities could encourage users to take their connections offline, fostering genuine interactions.

Globalization and Localization: As apps expand to international markets, incorporating features that cater to different cultures and languages could be crucial for success.

Social Impact and Values Alignment: Platforms that align with users' values, such as sustainability, social impact, or philanthropy, could resonate more strongly with socially conscious users.

Health and Wellness Integration: Integrating features related to mental health and wellness, like stress-relief activities or mindful communication prompts, could promote healthier interactions.

Blockchain and Digital Identity: Exploring blockchain technology for secure identity verification and data protection could address privacy concerns and increase user confidence.

Collaborations and Partnerships: Collaborating with other apps, brands, or influencers could lead to unique features, events, or marketing initiatives, enhancing user engagement.
It's important to stay agile and responsive to changing trends and user preferences to ensure your Tinder Clone remains competitive and continues to offer value to users in the evolving dating landscape.
Frequently

Asked

Questions
A Tinder Clone is a customized dating app solution inspired by the popular Tinder platform. It replicates Tinder's core features, such as swiping, matching, and messaging, while also allowing for additional customizations and unique features.
How does the swiping and matching mechanism work?
Similar to Tinder, users swipe right to express interest in a profile and left to pass. When two users both swipe right on each other, it's a mutual match, enabling them to start chatting within the app.
Can I customize my Tinder Clone app?
Yes, you can customize your Tinder Clone app to align with your branding, target audience, and unique features. Customization can include design, color schemes, fonts, and additional functionalities.
What additional features can be included in a Tinder Clone?
Beyond the core swiping and matching, you can include advanced features like AI-powered matchmaking, video profiles, augmented reality interactions, event-based matching, voice recognition, and more.
Is my data and privacy secure on a Tinder Clone app?
A professionally developed Tinder Clone should prioritize user data security and privacy. Look for features like profile verification, reporting mechanisms, and privacy controls to ensure a safe user experience.
How can I monetize my Tinder Clone app?
There are several monetization strategies available, including subscription plans, in-app purchases, premium features, ad revenue, and special event promotions. Choosing the right strategy depends on your app's value proposition and user base.
Partner with Us for Comprehensive IT Development
We're happy to answer any questions you may have and help you determine which of our services best fit your needs.
We Schedule a call at your convenience. 
We do a discovery and consulting meeting. 
We prepare a proposal and course of action.
Schedule a Free Consultation
Our managed IT services let you concentrate on what matters
Are you busy putting out IT fires instead of focusing on your core business? If your technology is draining resources rather than optimizing them, Netsurit can get you back on track. A professionally managed services provider can give you the decisive edge to: