Launch Your Leading-Edge Real Estate Marketplace
Miracuves offers 100% customizable Zillow Clone, a white-label real estate marketplace
integrated with all the new-age features and functionalities.
Zillow clone is Real Estate Marketplace for Renting, Buying & Selling.
Real estate dealings have never been more accessible than our innovative Zillow Clone.
A robust offering with the latest technology to make buying, selling, and renting easy. If you're looking to get into the viable real estate industry, there is no better way to go about it than with Miracuves's Zillow Clone App. Our feature-filled white label Zillow Clone will let you get into the market in the quickest time possible.
A professionally developed Zillow Clone can give you the decisive edge to:
Enter the Real Estate Market: A Zillow Clone enables you to establish a presence in the competitive real estate market.

Provide Comprehensive Property Information: Users can access detailed property listings, valuations, and other relevant information, enhancing their decision-making.

Connect Buyers and Sellers: Facilitate seamless communication between property buyers and sellers, fostering efficient transactions.

Monetize Through Listings: Generate revenue by offering paid property listings to real estate agents and property managers.
Zillow Clone Script for Real Estate Management for Property Buying, Selling or Renting is very…
In a digital landscape driven by real estate innovation, our Zillow Clone stands as a trailblazer, redefining property experiences. Seamlessly replicating Zillow's renowned features, our platform offers a dynamic hub for real estate buying and selling, where users delve into a rich tapestry of property listings, accompanied by precise valuations and insightful analytics. Whether in pursuit of their dream home or lucrative investment opportunities, our Zillow Clone empowers users with data-driven decisions, fostering trust and engagement.
Moreover, we extend beyond the conventional, venturing into the realm of vacation rentals to cater to the modern traveler's wanderlust. Our platform effortlessly connects adventurers with a curated selection of vacation rentals, ensuring memorable stays worldwide. Not just a marketplace, our Zillow Clone is a community, enhanced by a membership model that opens doors to exclusive privileges, from premium property insights to personalized recommendations. With an intuitive interface, robust features, and a commitment to revolutionizing real estate experiences, our Zillow Clone is poised to redefine industry standards and elevate the way properties are explored, transacted, and cherished.
Miracuves's groundbreaking Zillow Clone Solution, known as "Millow," is poised to revolutionize the real estate market, redefining the way properties are discovered, bought, and sold. With a focus on innovation, Millow introduces cutting-edge technologies that seamlessly meld with the traditional real estate landscape, propelling the industry into a new era of efficiency and convenience.
The disruption doesn't stop there – Millow introduces blockchain technology to ensure transparent and secure property transactions. Smart contracts streamline the buying and selling process, minimizing intermediaries and reducing the risk of fraudulent activities. This innovation not only builds trust but also accelerates transaction times, revolutionizing the real estate industry's notoriously complex and time-consuming processes.
Furthermore, Millow pioneers a decentralized listing platform, democratizing property listings and leveling the playing field for real estate agents, brokers, and individual sellers alike. By removing the reliance on a central authority, Millow empowers users to directly list their properties, fostering a more competitive and diverse marketplace.
Cutting-edge Features
that drive Zillow Clone
The Zillow Clone boasts a range of cutting-edge features that redefine property experiences. Leveraging AI, it offers personalized property recommendations while blockchain ensures secure transactions. The platform's decentralized listing system empowers sellers, and immersive 3D tours redefine property exploration.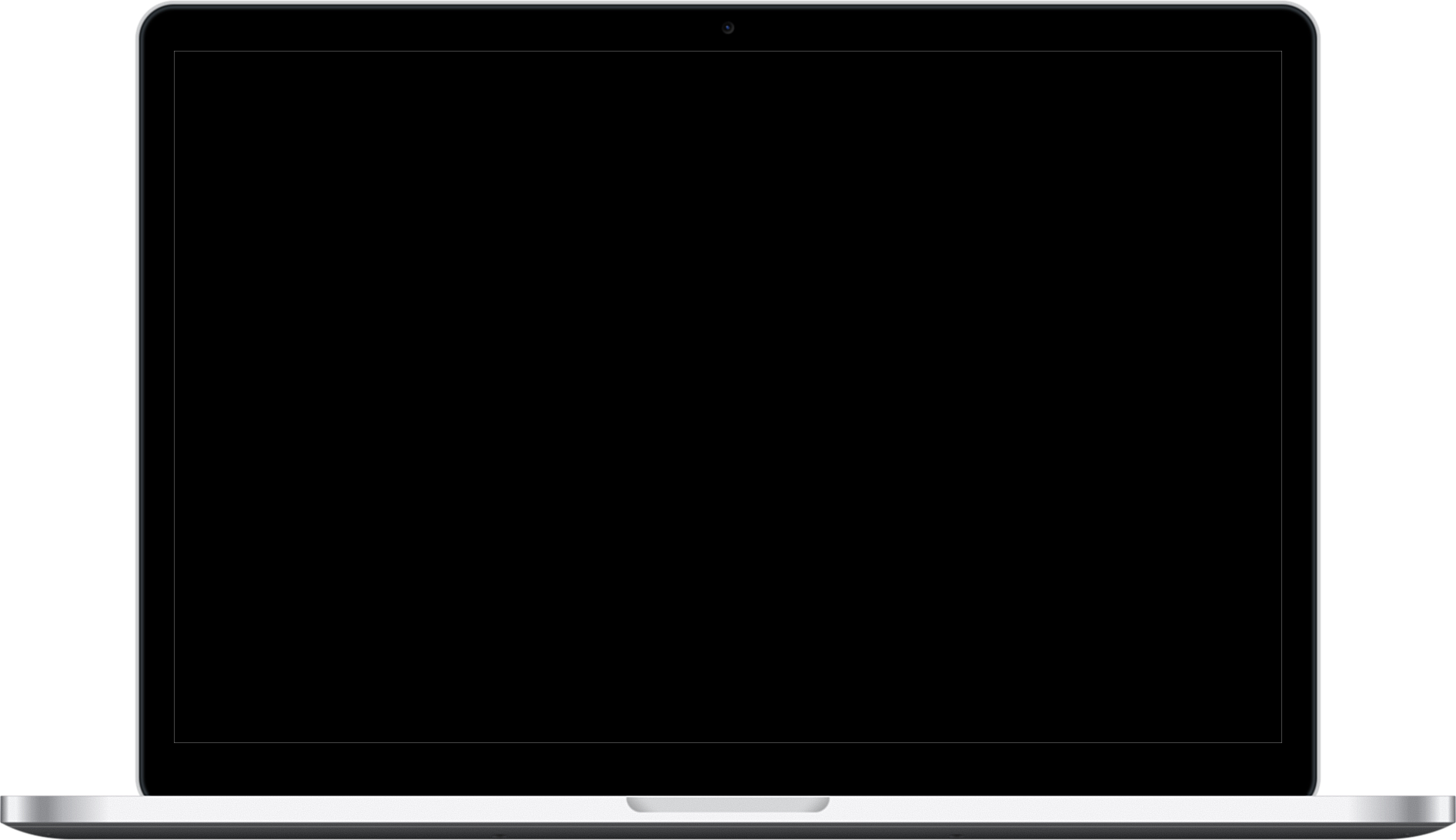 Advanced Property Search: Users can efficiently explore properties using filters such as location, price, size, and amenities.


Interactive Property Listings: Engaging property profiles with high-quality images, detailed descriptions, and virtual tours.


Personalized Profiles: User accounts with saved searches, favorite listings, and personalized alerts for new properties.


Integrated Mortgage Calculator: Calculate estimated mortgage payments directly from property listings.


Secure Messaging: Built-in messaging system to facilitate communication between buyers, sellers, and agents.


Reviews and Ratings: Enable users to share feedback and ratings on properties, fostering a transparent community.
Property Management: Efficiently manage property listings, categorization, and approvals.


User Management: Monitor user activity, manage accounts, and address support requests.


Analytics Dashboard: Access real-time data on user engagement, property views, and transactions.


Advertisement Management: Control and display of ads, featured listings, and promotional content.


Membership Management: Administer membership tiers, benefits, and subscription plans.


Moderation Tools: Monitor user-generated content, reviews, and ensure compliance with platform guidelines.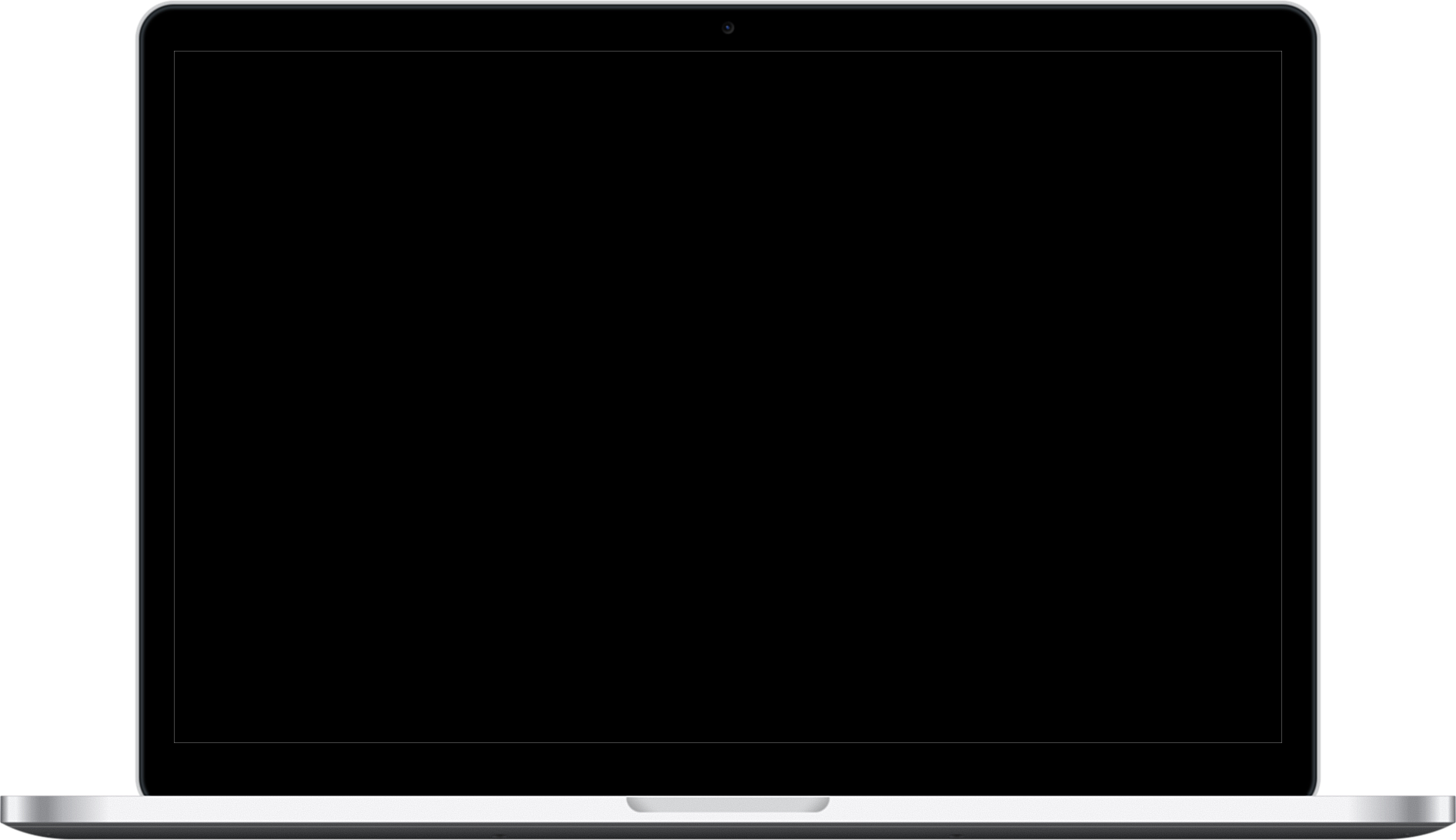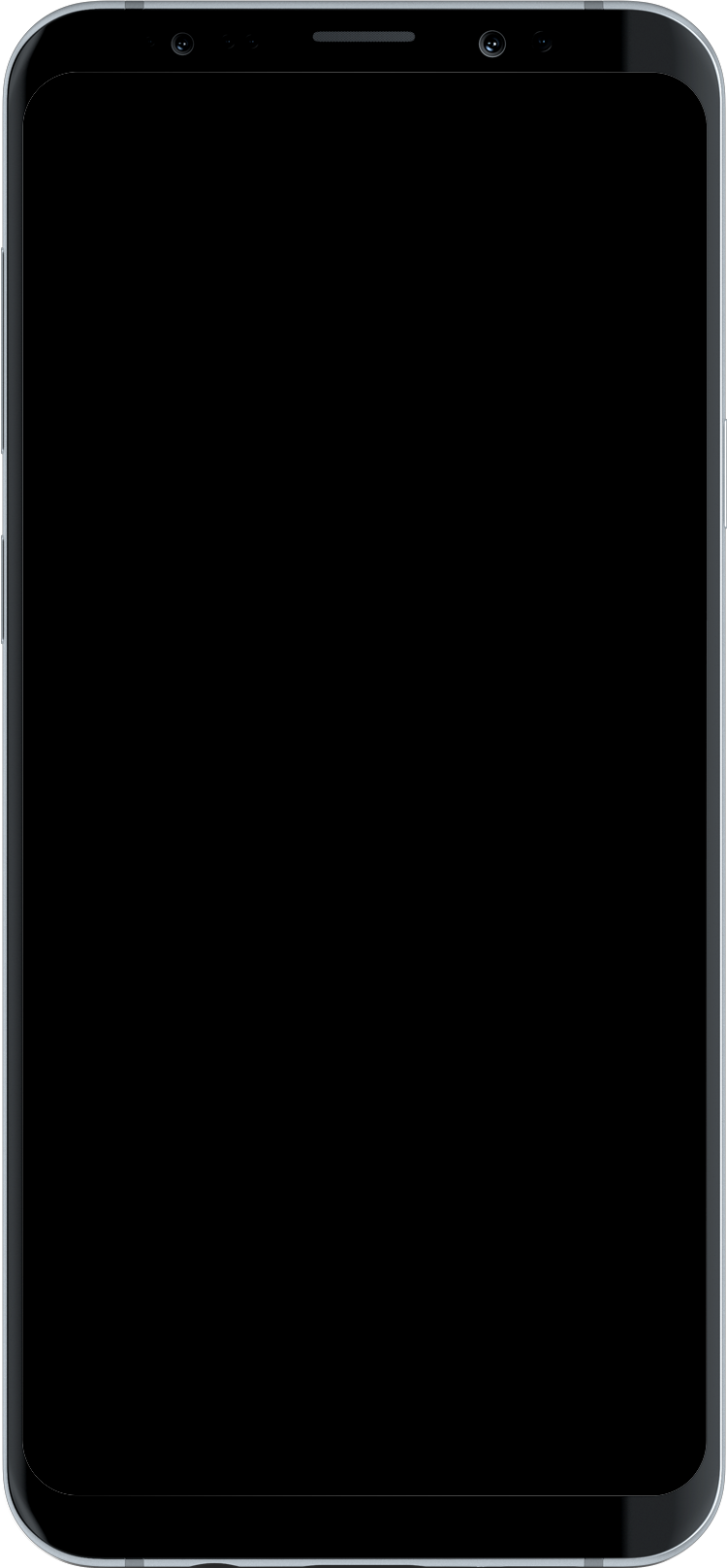 Geo-Location Services: Utilize GPS for accurate property search and nearby property alerts.


Push Notifications: Instant alerts on new listings, messages, and property updates.


Augmented Reality (AR) Integration: Visualize properties through AR for an immersive virtual viewing experience.


One-Tap Communication: Direct messaging and call features to instantly connect users with agents or sellers.


Touch ID/Face ID: Secure login and authentication for user accounts.


Offline Access: Save property listings and data for offline viewing, catering to users without consistent internet access.
Ready
Pre-built and readily available, reducing development time and enabling quick implementation.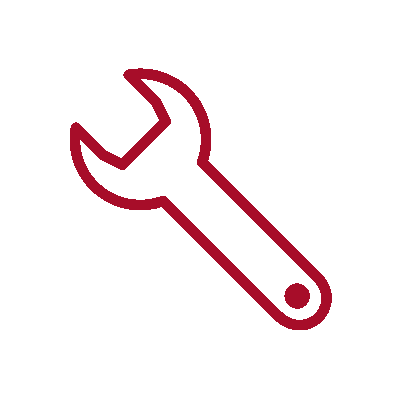 Set
Configured to suit specific needs, minimizing the need for extensive customization before deployment.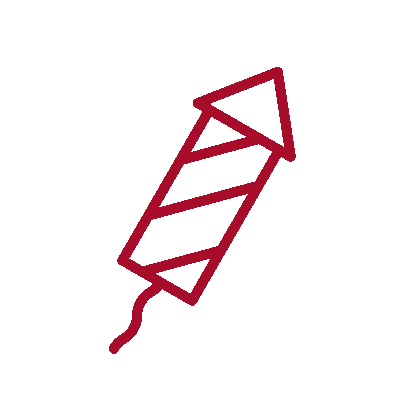 Go
Once deployed, can be quickly integrated into existing systems, enabling seamless adoption.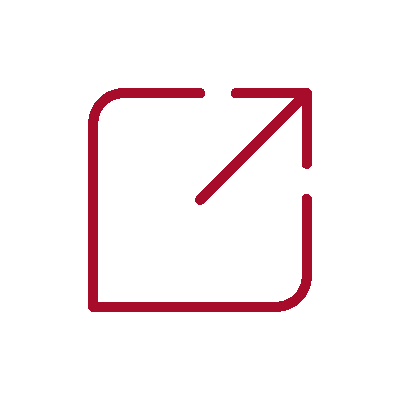 Now
Immediate access to modern technologies, enabling businesses to stay current and competitive.
In
Can be tailored to fit the organization's existing infrastructure, ensuring compatibility and smooth integration.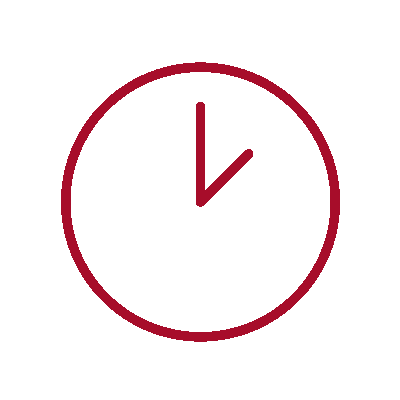 Time
Save valuable time by addressing specific challenges efficiently, allowing teams to focus on core business activities.
User Registration
Users create accounts with basic details or sign in using existing credentials.
Property Search
Users enter search criteria to discover relevant listings.
Listing Exploration
Users view property details, photos, and virtual tours.
Saved Listings
Users can save preferred listings for future reference.
Contact or Schedule
Users communicate with sellers or agents, possibly scheduling property visits.
Mortgage Estimation
Users access a mortgage calculator to estimate potential payments.
User Reviews
Users share reviews or ratings on properties they've engaged with.
Profile Management
Users can edit their profiles, saved searches, and communication preferences.
Free Deployment
We do the rebranding of your web and apps with your logo, icons & color scheme and deploy them.
Source & Project Codes
We provide you with complete source codes at start and full project codes at the time of final delivery.
Apps Publishing
We take care of publishing your apps in both the stores on your developer accounts and get it approved.
Support Timeline
We offer 60 Days of tech bug support and 1 year of products if any in terms of SDK or API at no extra cost.
Web & Admin
We have used PHP with Bootstrap Framework along with MYSQL and NodeJS, to make it robust and flexible.
Android Apps
Android Apps are done natively using Java/ Kotlin on android using all the latest SDK Implementations and UI.
iOS Apps
IOS Apps are done natively using Swift 4/5 on Xcode using all the latest SDK Implementations and UI.
3rd Party API Major
Google Full Map SDK, Social Logins, Twilio, Firebase, Payment gateways, Google Translate & MTR.

Virtual Reality (VR) Tours
Integrate virtual reality (VR) capabilities to offer immersive property tours, allowing users to explore properties as if they were physically present.
$900
Smart Property Insights
Implement AI-driven predictive analytics to offer users insights into property appreciation trends, rental income projections, and market forecasts for better investment decisions.
$1200
AI-Powered Negotiation
Introduce AI-powered negotiation assistance, helping buyers and sellers optimize their offers based on market trends and comparable property data.
$960
Automated Document Handling
Streamline paperwork by incorporating an automated document management system that handles agreements, contracts, and legal documentation for seamless transactions.
$1200
100% Customizable


We provide customization services to ensure that our clients get the exact features and functionalities they need for their clone solution needs.



Free Technical Support


Our team of experts offers free technical support to our clients throughout the development process and even after the launch of the platform.



Free Bug Support


We provide free bug support to our clients to ensure that the platform runs smoothly and without any issues.



Full Source Code


We ensure you get complete ownership of the Binance clone by offering you the full source code.

Custom development requires a high budget but our ready-made clone script comes with ample features and free rebranding service at a budget price.
Waiting is boring, that is why we bring you this ready-to-launch clone script which is completely customizable as per your needs.
We have vast experience in developing cryptocurrency-based applications to make your deployment capable enough to boost your crypto trading business.

We know the seriousness of security in the current times of data breach. That is why we have already verified our clone script with rigorous security testing.
Our dedication to providing a comprehensive solution, we've also optimized the script for enhanced speed, ensuring that users experience swift and efficient performance.
Combining al the key points we come to the stage of efficient functioning solution which delivers the right purpose and functions for everyone.
A fully customizable offering, our Zillow Clone script comes with an extensive list of features and functionality to make the process of dealing in real-estate highly streamlined and easily accessible for your customers.
Make the most of what the real estate industry has to offer by partnering with Miracuves and availing our Zillow Clone!
Become a leading real estate online marketplace with Miracuves's Zillow clone script. Zillow clone script is the best choice to create a real estate portal because of its incompatible features such as responsive design, comprehensive search options, map-based search and navigation, precise location finding, selling/renting residential and commercial properties, and best of all, holds many calculators that free the user from relying on the Tide calculations. Empower real estate service seekers with important data and connect them with the best local professionals to help you easily meet their needs. With our customized Zillow clone script, you can service the whole real estate group, including owning or residing in a home, selling, buying, renting, remodeling, financing, and more. Our Zillow php Script has the most secure and reliable script for your business. Become a travel app for access to important information about rentals and homes for sale in the market and more. The real estate clone script is a skillful approach to search for real estate properties interactively.
Easy & Smart user interface meets all user's needs. Tech support resolves any issues in the solution. This further leads to higher revenue generation. As well as many business opportunities for acquiring more customers. You can be an entrepreneur or business owner. Start your real estate business online. We provide a white-label Zillow clone app solution. For your scale of business.
A Zillow Clone typically includes the following features:
Property Search: Robust search functionality allowing users to filter properties based on location, price, size, amenities, and more.

Property Listings: Detailed property profiles with high-quality images, descriptions, floor plans, and virtual tours.

Map Integration: Integration of maps to show property locations, nearby amenities, schools, and transportation options.

Saved Searches: User accounts enabling saved searches, favorite listings, and notifications for new properties matching preferences.

Agent Profiles: Profiles of real estate agents with contact information, client reviews, and specialties.

Mortgage Calculator: Tool to estimate mortgage payments based on property price, down payment, and interest rate.

Communication: Built-in messaging or contact forms for direct communication between buyers, sellers, and agents.

User Reviews and Ratings: Users can rate and review properties, enhancing transparency and credibility.

Property Valuation: Estimated property values based on comparable sales and market trends.

Market Trends: Access to real-time market insights, trends, and historical data for informed decisions.

Notifications: Email alerts or push notifications for new listings, price changes, and messages.

Admin Dashboard: Admin panel to manage property listings, user accounts, analytics, and platform settings.

Advertisement Integration: Display of advertisements or promoted listings for additional revenue.

Membership Plans: Offer premium features, early access, or exclusive listings through membership plans.

Mobile App: Mobile-friendly website or dedicated app for users to access features on the go.

Secure Payments: Integration of secure payment gateways for premium listings or membership subscriptions.

Advanced Search Filters: Fine-tuned filters to narrow down property searches based on specific criteria.

Document Management: Allow users to upload and manage documents related to property transactions.

Social Media Integration: Sharing property listings and updates on social media platforms.

Localization: Support for multiple languages, currencies, and region-specific property data.
Zillow Clone 2023
As we are all aware, the way we do business has undergone a massive transformation in the past few years. The arrival of mobile applications has fundamentally changed many aspects of the business world. Virtually in every industry, there has been a shift towards the on-demand mode of work. This shift has breached the real-estate world as well. Investors, sellers, buyers and more of today wish to do their buying and selling online rather than the cumbersome process of visiting each place.
The apps are built with native Android and iOS platforms. All needed features and functions can be tuned anytime. To meet future market demands. We at Miracuves Inc understand the customer's demographics. We develop an uber clone app to fulfil business needs.
The solution aims to connect the business with the customers easily. Provide services efficiently with dedicated apps. Along with panels for customers, hosts, and admin of the business. All of which can be accessed from the smart screens.
If you are tired of trying Zillow clone apps that just don't match up to your business expectations. Well we've got good news for you!
When it comes to products geared towards the real estate business, there is no one else who provides such a comprehensive service as we do. From mobile apps to websites to browser applications, we have it all.
We get you Approved on Google Play Store and Apple App Store. Our Zillow Clone App Development is 100% responsive. It works on all the devices alike. iPhone, iPad, Android smartphone devices, Android Tablets etc.
The White-Label Zillow Clone Script Includes:
Main Website

User Panel
Hosts Panel
Android App
IOS App
Payment Gateways 
Powerful admin web panel to enable the management and working of the app. This includes the information about –
The first step in growing any business is to "get people in through the door'. That's precisely what the Zillow clone offers you. With a real-estate app like Zillow, you will see a marked interest in your holdings and the number of customer interactions you have.
The process of viewing property after property can be exhausting for any buyer. The Zillow clone allows users to learn everything about every listing from the comfort of their home. This streamlined property viewing experience is much sought after in the industry.
The efficiency of your operation will see an immediate upward trend with the Zillow clone. With automated procedures that require no manual intervention or half the workforce to handle, the efficiency of your business will translate into profits in no time.
The success of any business is closely tied to the number of revenue streams it can manage to generate. The Zillow clone is an additional source of revenue for your business, a big one at that. Why wouldn't you invest?
Brand recognition goes a long way in ensuring the success of your business. With a customized app that features your branding, logo, name and everything else that makes your business yours, you can stand out from the crowd and truly set yourself apart.
A Zillow Clone can generate revenue through various monetization strategies:
Listing Fees: Charge property agents and sellers to list their properties on the platform. Different listing packages could offer varying levels of visibility and promotion.

Featured Listings: Offer premium placement for listings to gain more visibility, attracting higher fees from property sellers.

Subscription Plans: Introduce subscription-based models for real estate agents, providing them with exclusive features like priority listings, advanced analytics, or enhanced marketing tools.

Advertisement: Display targeted advertisements from real estate-related businesses, such as mortgage lenders, insurance providers, and home improvement companies.

Lead Generation: Sell leads generated from users interested in properties to real estate agents and agencies.

Referral Fees: Partner with related services like moving companies, mortgage brokers, or legal services, and earn a commission for referrals made through your platform.

Premium Services: Offer value-added services like professional photography, virtual tours, property staging, or legal assistance for a fee.

Data Analytics: Provide detailed market insights, trend reports, and property valuation tools to real estate professionals for a subscription fee.

Membership Tiers: Introduce different membership levels with varying benefits, such as enhanced search filters, exclusive property previews, or reduced fees.

Transaction Fees: Charge a small percentage or flat fee for successful property transactions facilitated through the platform.

Sponsored Content: Collaborate with developers or builders to promote new developments or communities on your platform.

API Access: Offer API access to third-party developers or businesses who want to integrate your real estate data into their applications for a fee.

Data Licensing: License your real estate data to research firms, academic institutions, or other businesses in need of comprehensive property data.
Choosing the right revenue model or a combination of these models will depend on your target audience, market competition, and the unique features your Zillow Clone offers.
Certainly, here are some advanced features that could set your Zillow Clone apart:
AI-Driven Property Insights: Utilize AI algorithms to provide users with predictive property insights, such as potential future value appreciation and investment opportunities based on historical data and market trends.

Blockchain-based Smart Contracts: Implement blockchain technology to facilitate secure and transparent property transactions through smart contracts, reducing the need for intermediaries and enhancing trust.

Virtual Reality (VR) Property Tours: Integrate VR technology to enable users to virtually tour properties in a realistic and immersive way, allowing them to experience homes without physically being present.

Augmented Reality (AR) Property Visualizations: Incorporate AR features that allow users to use their smartphones to visualize how furniture and decorations would fit into a space before making a purchase decision.

Dynamic Pricing Algorithm: Develop an algorithm that factors in real-time market trends, property demand, and other variables to provide dynamic pricing estimates for properties, offering more accurate valuations.

Predictive Property Recommendations: Utilize machine learning to offer users predictive property recommendations based on their browsing behavior, preferences, and historical data.

Automated Property Valuation Models: Offer advanced property valuation models that incorporate a wider range of data sources, including local economic indicators, neighborhood sentiment analysis, and more.

Geographical Investment Heatmaps: Provide heatmaps that highlight areas with high investment potential based on factors like rental yield, historical appreciation rates, and development projects.

Intelligent Chatbots: Integrate AI-powered chatbots that can answer user queries, provide property information, schedule appointments, and even assist in negotiations.

Advanced Data Analytics: Offer sophisticated data analytics tools for users to analyze market trends, property performance, and investment opportunities.

Machine Learning for Neighborhood Analysis: Implement machine learning algorithms to analyze neighborhood amenities, crime rates, school quality, and other factors to provide comprehensive insights.

Predictive Rental Income Calculator: Develop a tool that predicts potential rental income for properties based on historical rental data, local market trends, and property attributes.

Multi-language and Currency Support: Cater to a global audience by providing multi-language support and the ability to display property prices in different currencies.
Remember that while these advanced features can enhance your Zillow Clone's competitiveness, it's important to ensure they align with your target audience's needs and expectations.
The future prospects of a Zillow Clone are promising, given the ongoing technological advancements and the evolving real estate industry. Here are some potential future prospects:
Innovative Technologies: As technologies like AI, VR, and AR continue to advance, your Zillow Clone could integrate even more immersive property experiences, accurate property valuations, and predictive market trends.

Blockchain Integration: The adoption of blockchain technology could enhance transparency and security in property transactions, gaining more trust from users and reducing friction in the buying/selling process.

Data-driven Insights: The ability to provide accurate and real-time market insights, investment forecasts, and property performance analytics could position your clone as an essential tool for both buyers and sellers.

Sustainable Real Estate: As sustainability becomes a priority, your clone could feature green property certifications, energy efficiency ratings, and information on eco-friendly features, attracting environmentally conscious users.

Global Expansion: Expanding your clone's reach to cover international markets, with localized features, language support, and property data, could tap into the global real estate market's growth potential.

Smart Home Integration: With the rise of smart homes, integrating features that allow users to view and control home automation systems from property listings could become a unique selling point.

Virtual Collaboration: Enabling virtual collaboration between real estate professionals, buyers, and sellers for property tours, negotiations, and consultations could enhance convenience and accessibility.

Personalized Experiences: Further enhancing personalization through AI could lead to tailored property recommendations, market insights, and even financing options based on individual user profiles.

Ecosystem Expansion: Expanding your clone's ecosystem to include partnerships with mortgage lenders, insurance providers, moving companies, and interior designers could offer users an all-in-one solution.

Regulatory Compliance: Staying ahead of evolving real estate regulations and ensuring compliance could build trust among users and contribute to the long-term success of your platform.

Alternative Property Models: With changing lifestyles, offering features for co-living spaces, short-term rentals, and alternative ownership models could align with emerging property trends.

Data Privacy and Security: As data privacy concerns grow, ensuring robust security measures and transparent data practices could set your clone apart as a reliable and safe platform.
Remember that staying adaptable and responsive to changing user needs and industry trends will be crucial in ensuring the future success of your Zillow Clone.
Frequently

Asked

Questions
What is a Zillow Clone, and how does it work?
A Zillow Clone is an online platform that replicates the features of Zillow, offering users the ability to search for properties, view listings, estimate property values, and connect with real estate professionals. It operates by aggregating real estate data, providing tools for buyers, sellers, and agents, and facilitating property transactions.
Can I list my property on the Zillow Clone as an individual seller?
Yes, our Zillow Clone allows individual sellers to list their properties. Our platform aims to provide a decentralized marketplace where both real estate agents and individual property owners can showcase their properties to potential buyers.
What are the benefits of using the Zillow Clone's membership plans?
Our membership plans offer exclusive benefits, such as advanced search filters, priority listings, and real-time market insights. Subscribers gain a competitive edge in finding properties and staying informed about the latest market trends.
Can I communicate directly with sellers or real estate agents on the Zillow Clone?
Yes, our platform features a secure messaging system that allows you to communicate directly with sellers, agents, and other users. This facilitates easy inquiries, negotiations, and appointment scheduling, enhancing your property search experience.
Partner with Us for Comprehensive IT Development
We're happy to answer any questions you may have and help you determine which of our services best fit your needs.
We Schedule a call at your convenience. 
We do a discovery and consulting meeting. 
We prepare a proposal and course of action.
Schedule a Free Consultation
Our managed IT services let you concentrate on what matters
Are you busy putting out IT fires instead of focusing on your core business? If your technology is draining resources rather than optimizing them, Netsurit can get you back on track. A professionally managed services provider can give you the decisive edge to: