Launch Your Leading-Edge Doctor on Demand Platform
Miracuves offers 100% customizable Practo Clone, a white-label Medical Services on Demand platform integrated with all the new-age features and functionalities.
Practo clone provides health care services on demand, medics online.
Online platform for booking doctor appointments, ordering medicines and consulting with healthcare professionals.
Practo clone provides a doctor on demand solution that typically refers to a healthcare platform that allows users to connect with doctors and healthcare professionals for consultations, diagnoses, and treatments, all via a virtual setting.
A doctor-on-demand solution can benefit both users and doctors, as it provides a more convenient and accessible way to access healthcare services, and allows doctors to reach a wider patient base beyond their physical location. A professionally developed Practo Clone can give you the decisive edge to:
Efficient Patient Management: A well-developed Practo Clone can streamline patient appointments, medical history tracking, and communication, enhancing overall patient management.

Robust Doctor Network: With a Practo Clone, you can establish a strong network of qualified doctors, attracting a diverse range of medical professionals to offer comprehensive healthcare services.

User-Friendly Experience: A professionally developed clone can provide an intuitive and user-friendly platform, making it easier for patients to find, book, and receive medical care seamlessly.

Market Dominance: Utilizing a high-quality Practo Clone can position your platform as a leading healthcare solution, capturing a significant share of the market and outpacing competitors.
Lybrate clone, a platform that offers similar services and features as Lybrate, with the increasing…
The healthcare industry is growing at an unprecedented rate, and the demand for on-demand doctor consultation platforms is on the rise. Practo, one of the leading players in this space, has built a successful platform that connects patients with healthcare professionals from various specialties. However, building a platform like Practo requires a significant investment of time, effort, and resources. This is where a Practo clone comes in – a pre-built script or app that replicates the features and functionalities of the original platform, allowing businesses to launch their own on-demand doctor consultation platform quickly and cost-effectively.
Medical

on-Demand

Platform
One of the key factors that determine the success of any business is its revenue model. A revenue model is a plan for generating revenue from a product or service. Here are some of the revenue streams that a Practo clone can adopt:
Commission-based model: The Practo clone can charge a commission fee from doctors for each appointment booked through the platform.

Subscription-based model: The Practo clone can charge doctors a subscription fee for using the platform. 

Advertising-based model: The Practo clone can generate revenue by displaying advertisements on the platform. 

Data-based model: The Practo clone can monetize patient data by selling it to healthcare providers, researchers, or pharmaceutical companies. The patient data can be used for research, drug development, or marketing purposes. 

Value-added services: The Practo clone can offer value-added services such as home healthcare, wellness programs, or insurance services.
Cutting-edge Features
that drive Practo Clone
The advanced features powering the Practo Clone redefine healthcare access. Automated prescription renewal reminders ensure consistent medication adherence.  Furthermore, Practo Clone expands beyond medical care, incorporating a diverse healthcare marketplace catering to holistic wellness needs. This combination of innovation and convenience revolutionizes healthcare delivery, making the Practo Clone a comprehensive and indispensable tool for users.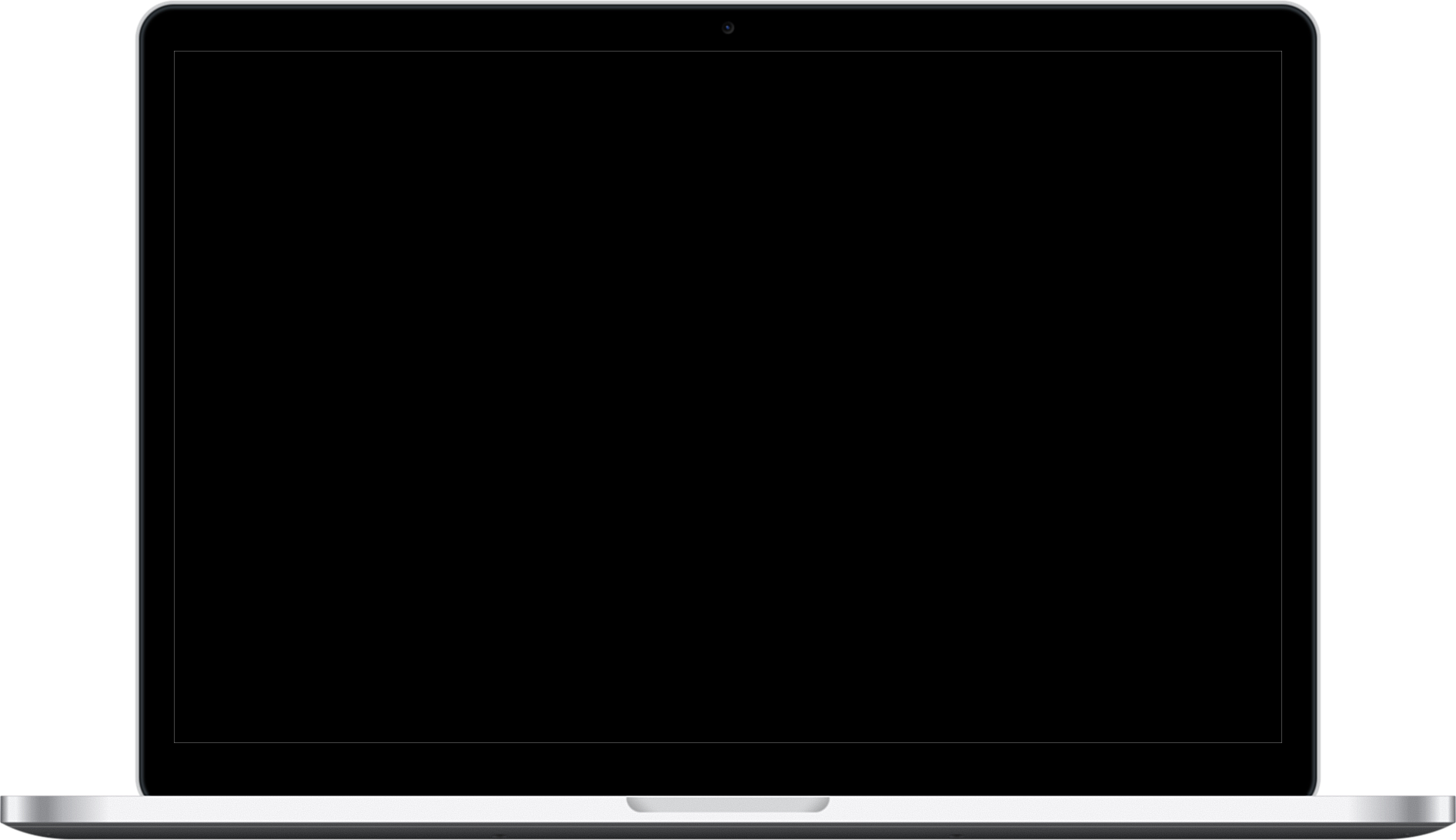 Appointment Booking: Users can easily schedule appointments with healthcare providers, selecting preferred dates, times, and specialties.


Virtual Consultations: Seamless video consultations with doctors allow users to receive medical advice remotely.


Medical Records: Users can manage their health records, including prescriptions and test results, in a secure digital format.


Medication Reminders: Automated alerts for prescription refills and medication schedules help users stay on track with their treatments.


Doctor Ratings & Reviews: Access to ratings and reviews helps users make informed choices when selecting healthcare professionals.


Health Blog & Resources: A curated collection of health-related articles and resources educates and empowers users about various medical topics.
User Management: Efficiently manage user profiles, appointments, and interactions to ensure smooth operations.


Doctor Onboarding: Streamlined process for adding new doctors to the platform, verifying credentials, and setting up profiles.


Appointment Management: Monitor and organize appointments, optimize schedules, and handle rescheduling or cancellations.


Analytics & Insights: Access to data-driven insights on user engagement, appointment trends, and platform performance.


Content Management: Control over health articles, blog posts, and resources available to users through the platform.


Payment & Commission Tracking: Monitor transactions, process payments to doctors, and track platform commissions.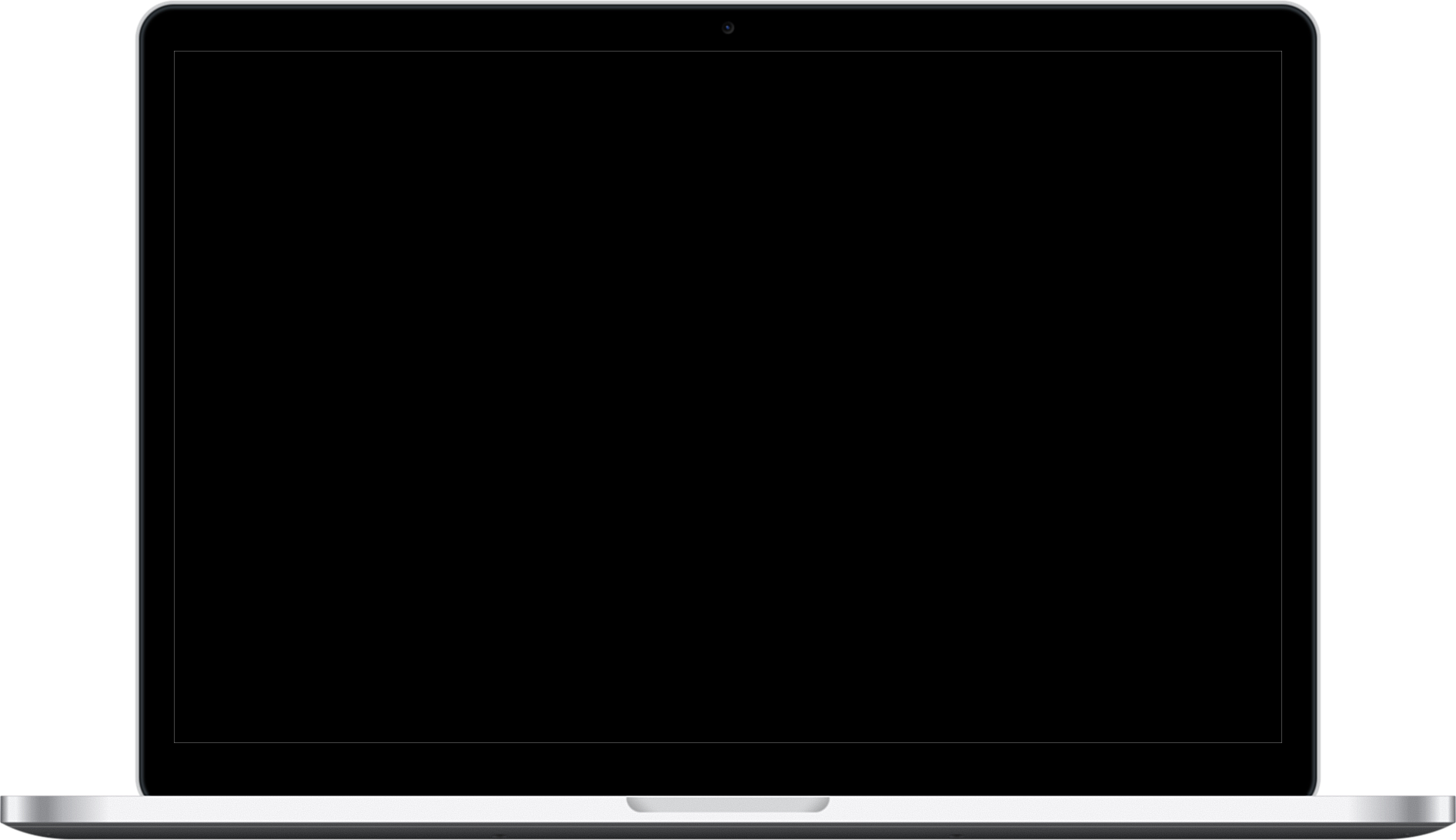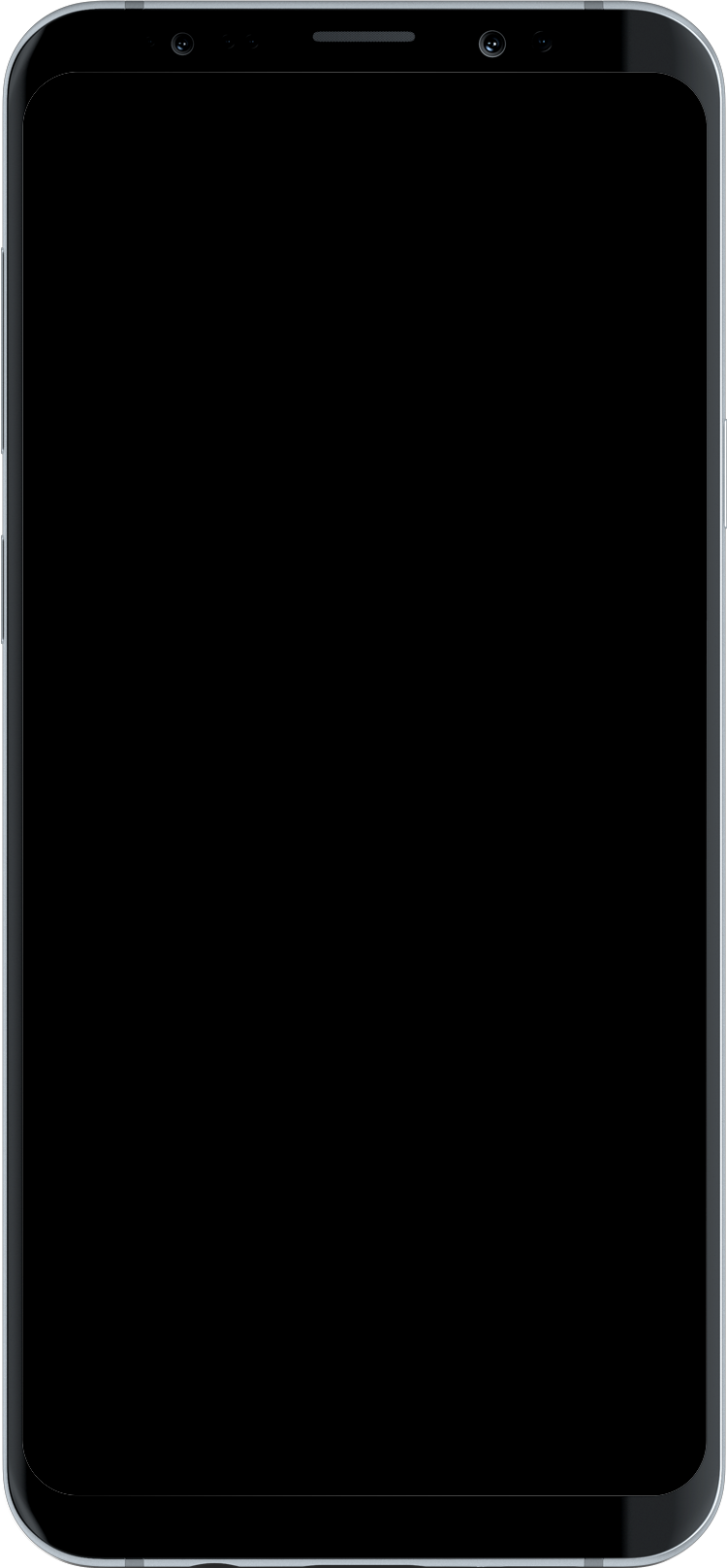 Geolocation Services: GPS-enabled features allow users to find nearby healthcare providers and clinics easily.


Push Notifications: Send appointment reminders, medication alerts, and important updates directly to users' mobile devices.


Secure Messaging: In-app messaging enables users to communicate with doctors and healthcare providers securely.


Camera Integration: Users can capture and upload images for remote diagnostics or to support medical consultations.


Emergency Services: One-tap access to emergency contact numbers and services ensures rapid assistance.


Health Trends Tracking: Integration with wearable devices allows users to monitor health metrics and track progress over time.
Ready
Pre-built and readily available, reducing development time and enabling quick implementation.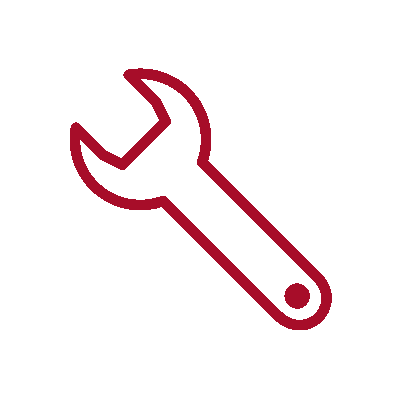 Set
Configured to suit specific needs, minimizing the need for extensive customization before deployment.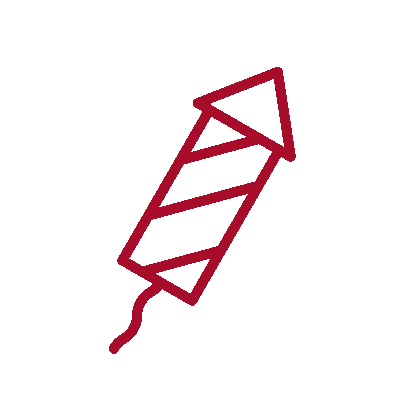 Go
Once deployed, can be quickly integrated into existing systems, enabling seamless adoption.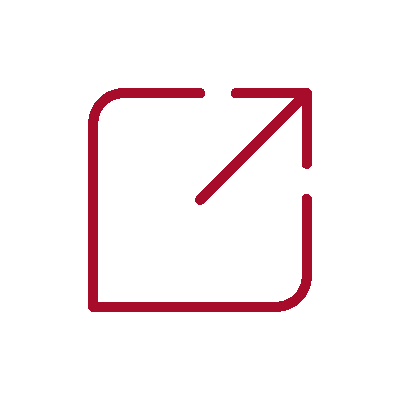 Now
Immediate access to modern technologies, enabling businesses to stay current and competitive.
In
Can be tailored to fit the organization's existing infrastructure, ensuring compatibility and smooth integration.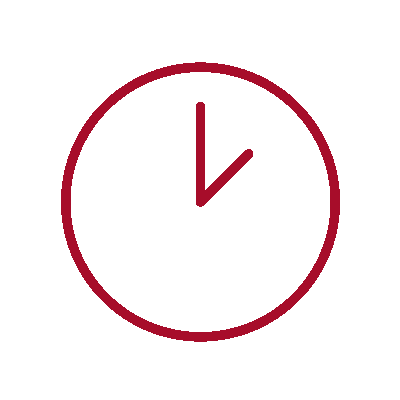 Time
Save valuable time by addressing specific challenges efficiently, allowing teams to focus on core business activities.
doctor@demo.com | Doctor_321
admin@demo.com | Admin_$321
pharmacy@demo.com | Pharmacy_321
User Registration
Users create accounts or log in, providing basic details and medical history.
Search for Services
Users search for desired healthcare services, specialties, or doctors.
View Providers
Users browse through a list of healthcare providers, viewing profiles and reviews.
Select Appointment Slot
Users choose a suitable appointment date and time from available slots.
Virtual Consultation
Users opt for virtual consultations, connecting with doctors through video calls.
Confirm Booking
Users confirm appointments, receiving notifications and reminders.
Access Medical Records
Users manage and access their medical records, prescriptions, and test results.
Rate & Review
After appointments, users provide feedback by rating and reviewing the healthcare experience.
Free Deployment
We do the rebranding of your web and apps with your logo, icons & color scheme and deploy them.
Source & Project Codes
We provide you with complete source codes at start and full project codes at the time of final delivery.
Apps Publishing
We take care of publishing your apps in both the stores on your developer accounts and get it approved.
Support Timeline
We offer 60 Days of tech bug support and 1 year of products if any in terms of SDK or API at no extra cost.
Web & Admin
We have used PHP with Bootstrap Framework along with MYSQL and NodeJS, to make it robust and flexible.
Android Apps
Android Apps are done natively using Java/ Kotlin on android using all the latest SDK Implementations and UI.
iOS Apps
IOS Apps are done natively using Swift 4/5 on Xcode using all the latest SDK Implementations and UI.
3rd Party API Major
Google Full Map SDK, Social Logins, Twilio, Firebase, Payment gateways, Google Translate & MTR.

100% Customizable


We provide customization services to ensure that our clients get the exact features and functionalities they need for their clone solution needs.



Free Technical Support


Our team of experts offers free technical support to our clients throughout the development process and even after the launch of the platform.



Free Bug Support


We provide free bug support to our clients to ensure that the platform runs smoothly and without any issues.



Full Source Code


We ensure you get complete ownership of the Binance clone by offering you the full source code.

Custom development requires a high budget but our ready-made clone script comes with ample features and free rebranding service at a budget price.
Waiting is boring, that is why we bring you this ready-to-launch clone script which is completely customizable as per your needs.
We have vast experience in developing cryptocurrency-based applications to make your deployment capable enough to boost your crypto trading business.

We know the seriousness of security in the current times of data breach. That is why we have already verified our clone script with rigorous security testing.
Our dedication to providing a comprehensive solution, we've also optimized the script for enhanced speed, ensuring that users experience swift and efficient performance.
Combining al the key points we come to the stage of efficient functioning solution which delivers the right purpose and functions for everyone.
The Practo clone - on-demand doctor solution is essentially an online platform that connects users with healthcare professionals, providing them with a virtual space to consult and receive medical assistance. Users can access the platform through a mobile application or a web browser, and can connect with healthcare professionals via video or audio calls, chat, or email.
The Practo clone platform would feature a user-friendly interface that allows users to search for healthcare professionals based on their location, specialty, availability, and user ratings. Once users have identified a healthcare professional, they can schedule an appointment or request an immediate consultation based on their availability.
The Practo clone on-demand doctor solution can benefit users in many ways. It provides them with the flexibility to access healthcare services from anywhere, at any time, which is particularly useful for people with busy schedules or mobility restrictions. The solution also reduces the waiting time for users, as they can book an appointment or consult a healthcare professional on-demand. The solution also offers the convenience of managing medical records and prescriptions online.
The Practo clone solution also benefits healthcare professionals. They can increase their reach and access a wider patient base beyond their physical location, which can lead to more business opportunities. They can also optimize their time and resources, as they can consult with patients online and avoid the need to travel or work from a physical location.
To build a Practo clone - on-demand doctor solution, you would need to assemble a team of developers, designers, healthcare experts, and marketers. The team would need to build a secure, scalable, and user-friendly platform that complies with the regulatory requirements of the healthcare industry. They would also need to integrate the platform with payment gateways, pharmacies, and other healthcare providers to ensure a seamless experience for users in the Practo clone.
A Practo Clone typically includes a range of features that mimic or improve upon the functionality of the original Practo platform. Here are some common features you might find in a Practo Clone:
User Panel:
User Registration and Profile: Users can create accounts, provide personal details, and manage their profiles.
Search and Filters: Users can search for doctors, clinics, specialties, or services using filters like location, rating, availability, etc.
Doctor Profiles: Detailed profiles of doctors, including qualifications, specialties, experience, reviews, and availability.
Appointment Booking: Users can schedule appointments with doctors, selecting preferred dates and times.
Virtual Consultations: Option for video or audio consultations with doctors for remote medical advice.
Medical History Management: Users can upload and manage their medical records, prescriptions, and test results.
Prescription and Medication: Digital prescriptions and medication recommendations provided by doctors.
Reviews and Ratings: Users can rate and leave reviews for healthcare providers, aiding others in making informed decisions.
Notifications: Users receive appointment reminders, updates, and alerts.
Secure Messaging: In-app communication with doctors for follow-ups and queries.
Doctor Panel:
Doctor Registration and Profile: Doctors can create accounts, provide professional details, and manage their profiles.
Appointment Management: Doctors can manage their appointment slots, confirmations, and availability.
Virtual Consultation Management: Doctors can conduct video or audio consultations with patients, accessing medical records during sessions.
Prescription and Medical Records: Doctors can generate digital prescriptions and update patient records.
Patient Communication: Doctors can interact with patients through secure messaging for follow-ups and clarifications.
Analytics and Insights: Access to appointment history, patient demographics, and performance metrics.
Admin Panel:
User and Doctor Management: Admins oversee user and doctor profiles, verify credentials, and manage accounts.
Appointment Management: Admins handle scheduling, rescheduling, cancellations, and overall appointment coordination.
Review Management: Admins moderate and manage user reviews and ratings.
Content Management: Admins control health articles, blogs, and other platform content.
Analytics and Reports: Access to platform usage data, trends, and performance metrics.
Payments and Commissions: Admins manage financial transactions, payments to doctors, and platform commissions.
These features provide users, doctors, and administrators with a comprehensive healthcare platform that covers appointment scheduling, medical records, virtual consultations, and more. Customizations and unique add-ons can further enhance the Practo Clone's functionality and competitiveness.
Practo Clone Ranked No.1
Here are some of the key features that a Practo clone - on-demand doctor solution can offer:
User registration and profile management: Users can create an account on the platform by providing their basic information, such as name, contact details, and medical history. They can also upload their medical records and manage their profiles to keep track of their appointments, prescriptions, and health status.

Healthcare professional search: The platform can provide a search feature that allows users to search for healthcare professionals based on various criteria, such as location, specialty, availability, and user ratings. Users can also view the profiles of healthcare professionals and their past reviews and ratings to make an informed decision.

Appointment scheduling: The platform can offer a scheduling feature that enables users to book appointments with healthcare professionals based on their availability. Users can select the date and time slot that suits them, and receive notifications before the appointment time.

Virtual consultations: The platform can offer virtual consultations through video or audio calls, chat, or email. Users can consult with healthcare professionals from the comfort of their homes, without the need to visit a physical location. The platform can also provide tools to enable healthcare professionals to diagnose and treat users remotely, such as virtual examination tools and real-time diagnostic tools.

Medical records management: The platform can offer a medical records management feature that allows users to upload and access their medical records and history. The medical records can include past diagnoses, test results, prescriptions, and other medical information. The healthcare professionals can access these records to provide better diagnosis and treatment.

Prescription and medication delivery: The platform can offer a prescription and medication delivery feature that allows healthcare professionals to prescribe medicines or order tests for users, which can be delivered to their doorstep. Users can also track the delivery status of their orders and make payments online.

Payment gateway integration: The platform can integrate with various payment gateways to enable secure and seamless online transactions. Users can make payments for consultations, prescriptions, and medication delivery through the platform.

Review and rating system: The platform can provide a review and rating system that allows users to rate and review the healthcare professionals they have consulted with. This can help other users make informed decisions and also provide feedback to the healthcare professionals to improve their services.

Analytics and reporting: The platform can provide analytics and reporting tools that enable healthcare professionals to track their performance, patient feedback, and revenue. The healthcare professionals can also use these tools to identify areas of improvement and optimize their services.

Multi-language support: The platform can offer multi-language support to cater to users from different regions and backgrounds. This can include support for multiple languages in the user interface, search results, and customer support.

In-app messaging: The platform can offer an in-app messaging system that allows users to communicate with healthcare professionals and customer support staff in real-time. Users can ask questions, provide feedback, and seek assistance through this feature.

Push notifications: The platform can send push notifications to users for appointment reminders, medication delivery updates, and other important updates. Users can also receive notifications about new healthcare professionals joining the platform or new services being added.
Here are some of the inclusions that a Practo clone - on-demand doctor solution can offer:
User and healthcare professional management dashboard: The platform can offer a user and healthcare professional management dashboard that allows them to manage their profiles, appointments, medical records, and other information.

Customizable branding and design: The platform can be customized to match the branding and design of the healthcare organization or individual healthcare professionals.

Integration with electronic health record (EHR) systems: The platform can integrate with EHR systems to enable seamless transfer of medical records and patient information.

Integration with third-party services: The platform can integrate with third-party services such as payment gateways, telemedicine platforms, and messaging platforms to enhance the user experience and improve the quality of service.

HIPAA compliance: The platform should be designed to comply with the Health Insurance Portability and Accountability Act (HIPAA) regulations to ensure the privacy and security of patient information.

Scalability: The platform should be scalable to accommodate an increasing number of users and healthcare professionals. It should also be able to handle large volumes of data and traffic.

Customer support: The platform should offer customer support through various channels such as phone, email, and chat to help users and healthcare professionals with any issues they may encounter.

Data analytics and reporting: The platform should offer data analytics and reporting features to help healthcare professionals analyze their performance and improve their services.

Marketing and promotional tools: The platform can offer marketing and promotional tools such as email marketing, social media marketing, and referral programs to attract more users and healthcare professionals to the platform.

Continuous updates and maintenance: The platform should be regularly updated and maintained to ensure that it is up-to-date with the latest features, security patches, and bug fixes.
Super Admin Panel Features
Rich Dashboard
View Appointments
Add new Treatments
Add new Category
Add new Expertise
Add new Medicines
Add new Hospital
Add new Doctor
Add new Pharmacy
Add new Patients
Add Blog
add/edit/delete subscriptions
View subscription history
Add/remove offers
Add new Notification Template
Add new roles and permission
Add new Languages
View user and a doctor report
Setting Panel
Edit profile 
Doctor Panel (based on commission)
Rich Dashboard
View appointments
Add/delete patients
View commission details
View reviews
Schedule timings
Edit profile
Doctor Panel (based on subscription)
Rich dashboard
View appointments
add/delete patients
View subscription 
View subscription history
View reviews
Schedule timings
Edit profile
Pharmacy 
Rich Dashboard
Add new medicines
View purchased medicines
Schedule timings of ordering
View commission details
Edit profile
Patient
View doctors(for booking an appointment)
Select Doctor(Filter available)
View pharmacy (purchase medicines)
View available offers
View blogs
Add to cart (medicines)
Patient address
Add to favorites
Profile settings
Change password
Why Choose Us For Developing White Label Practo Clone App?
A Practo clone - on-demand doctor solution can be highly marketable due to the growing demand for telemedicine and virtual healthcare services. Here are some reasons why:
Convenience: With an on-demand doctor solution, patients can consult with healthcare professionals from the comfort of their homes, eliminating the need to travel to a physical location.

Accessibility: An on-demand doctor solution can provide access to healthcare professionals for patients who live in remote or underserved areas, or who have mobility issues.

Time-saving: With an on-demand doctor solution, patients can schedule appointments and consult with healthcare professionals at their convenience, which can save time compared to traditional healthcare services.

Cost-effective: An on-demand doctor solution can be more cost-effective for patients, as they can avoid the costs associated with traveling to a physical location and taking time off work.

Customizable solutions: A Practo clone can offer customizable solutions to healthcare organizations and individual healthcare professionals, which can help them provide better services to their patients.

Compliance with regulations: A Practo clone can comply with various regulations such as HIPAA, which can ensure the privacy and security of patient information and improve the trustworthiness of the platform.

Revenue generation: An on-demand doctor solution can generate revenue for healthcare organizations and individual healthcare professionals by providing them with a new revenue stream and increasing their patient base.

Competitive advantage: An on-demand doctor solution can provide a competitive advantage to healthcare organizations and individual healthcare professionals by offering unique services and improving the patient experience.
Overall, an on-demand doctor solution such as a Practo clone can be highly marketable in the current healthcare landscape, which is increasingly focused on telemedicine and virtual healthcare services.
A Practo Clone can adopt various revenue models to generate income. Here are some potential revenue streams:
Doctor Subscription: Offer doctors premium subscription plans that provide enhanced visibility on the platform, featured listings, and priority appointment slots.

Appointment Booking Fee: Charge users a convenience fee for booking appointments through the platform, ensuring timely access to healthcare services.

Virtual Consultation Fees: Implement a revenue-sharing model with doctors for virtual consultations conducted through the platform, taking a percentage of the consultation fee.

Featured Listings: Allow healthcare providers to feature their profiles prominently on the platform for a fee, increasing their visibility to users.

Advertisement and Promotions: Partner with pharmaceutical companies, health products, and wellness brands to display targeted ads or promotions to users and doctors.

Premium Services: Offer premium services like instant appointment confirmations, extended doctor availability, or expedited prescription delivery for a subscription fee.

Telemedicine Platform Fee: Charge doctors a percentage of the consultation fee for using the integrated telemedicine feature on the platform.

Health Packages: Create health checkup packages in collaboration with diagnostic centers and labs, earning a commission on each package sold.

In-App Purchases: Integrate a health marketplace where users can buy health and wellness products, earning a commission on each sale.

Subscription Plans for Users: Offer users subscription plans that include benefits like unlimited virtual consultations, discounts on appointments, or free access to certain premium content.

Data Analytics Services: Provide doctors and clinics with insights into patient demographics, appointment trends, and user behavior for a fee.

White Label Solutions: License the Practo Clone platform to clinics and healthcare organizations under a white label arrangement, charging a setup fee and ongoing maintenance fees.
Remember, the revenue model should be designed to balance user affordability with the sustainability and growth of the platform. It's important to continually assess and adapt the revenue streams based on market dynamics and user preferences.
Certainly, here are some advanced features that could enhance a Practo Clone:
AI-Powered Diagnosis: Implement AI algorithms that analyze users' symptoms and medical history to provide preliminary diagnoses and recommend suitable doctors or specialists.

Predictive Health Insights: Utilize machine learning to offer personalized health predictions and preventive measures based on users' data and medical history.

Real-time Health Monitoring: Integrate with wearable devices to track users' vital signs, such as heart rate, blood pressure, and sleep patterns, providing real-time health monitoring.

Augmented Reality (AR) Consultations: Enable AR-powered virtual consultations, allowing doctors to visually guide users through self-examinations and assessments.

Voice-Enabled Interaction: Incorporate voice recognition technology for hands-free interaction, making it easier for users to book appointments, access information, and communicate with doctors.

Blockchain-Based Health Records: Ensure the highest level of security and privacy for medical records by storing them on a blockchain, preventing unauthorized access and tampering.

Genetic Analysis Integration: Collaborate with genetic testing companies to offer DNA analysis services and personalized health recommendations based on users' genetic profiles.

Chatbot Healthcare Assistant: Develop an advanced chatbot that assists users with medication reminders, health tips, appointment scheduling, and answers to common health queries.

Advanced Telemedicine Platform: Enhance the virtual consultation experience with features like file sharing, screen sharing, and interactive tools for more comprehensive online consultations.

Integrated E-Prescription System: Incorporate an electronic prescription system that connects directly with pharmacies for seamless medication ordering and delivery.

Health Challenges and Rewards: Introduce wellness challenges, fitness goals, and rewards for users who achieve health milestones, fostering engagement and healthy habits.

Multi-Language Support: Provide support for multiple languages to ensure accessibility and inclusivity for a wider user base.

Remote Monitoring for Chronic Conditions: Enable doctors to remotely monitor patients with chronic conditions through connected devices, providing timely interventions and reducing hospitalizations.

Video Library for Education: Create a video library with educational content, medical tutorials, and wellness workshops to empower users with comprehensive health knowledge.
These advanced features can set a Practo Clone apart by providing cutting-edge technology and services that cater to the evolving needs of users and healthcare providers.
A Practo Clone, or any healthcare platform, has significant future prospects due to the growing demand for digital healthcare services and advancements in technology. Here are some potential future prospects for a Practo Clone:
Global Expansion: As digital healthcare becomes more accepted worldwide, there's an opportunity to expand the Practo Clone to reach international markets, connecting users with doctors and specialists across borders.

Integration of AI and Machine Learning: The continued integration of AI and machine learning can enhance diagnosis accuracy, personalized treatment plans, and predictive healthcare insights, improving patient outcomes.

Telemedicine Dominance: The convenience and accessibility of virtual consultations are likely to become a dominant mode of healthcare delivery, with potential for further innovation in terms of user experience and doctor-patient interaction.

Wearable Health Tech Integration: With the proliferation of wearable health devices, integrating these technologies with the platform can offer users real-time health monitoring and enable doctors to make more informed decisions.

Blockchain for Health Data Security: Utilizing blockchain for secure and interoperable health data can instill trust in users and doctors, ensuring data privacy and enabling seamless sharing of medical records.

Genomics and Personalized Medicine: As genetic testing becomes more accessible, integrating genetic analysis into the platform can offer users personalized health recommendations and insights based on their DNA.

Health AI Chatbots: Advanced AI-powered chatbots can evolve to provide more accurate health advice, conduct triage, and assist doctors with preliminary patient assessments.

Collaboration with Pharma and Research: Partnerships with pharmaceutical companies and research institutions can lead to innovative drug trials, personalized treatment plans, and data-driven healthcare advancements.

Holistic Healthcare Ecosystem: Expanding the platform to cover not just medical care but also wellness, fitness, mental health services, and alternative therapies can create a comprehensive healthcare ecosystem.

Regulatory Compliance: Adapting to evolving healthcare regulations and data privacy standards will be crucial to maintaining user trust and complying with legal requirements.

Remote Monitoring for Chronic Conditions: Enhancing remote monitoring capabilities for chronic conditions can improve disease management and reduce healthcare costs.

Health Data Interoperability: Ensuring seamless data sharing between different healthcare providers, labs, and clinics can improve care coordination and patient experience.

AI-Enhanced Clinical Decision Support: Providing doctors with AI-powered clinical decision support tools can help them make more accurate diagnoses and treatment recommendations.
The future of a Practo Clone is closely tied to the evolving landscape of healthcare technology and patient expectations. By staying abreast of these trends and continuously innovating, the platform can remain relevant and provide valuable services to users and healthcare providers alike.
Frequently

Asked

Questions
A Practo Clone is a digital platform designed to connect users with healthcare providers, offering features like appointment booking, virtual consultations, medical record management, and more. It aims to provide convenient and accessible healthcare services online.
How do I book an appointment on the Practo Clone?
To book an appointment, simply create an account or log in, search for your desired healthcare service or specialist, select an available date and time slot, and confirm the booking. You'll receive notifications and reminders about your appointment.
Can I have virtual consultations with doctors on the Practo Clone?
Yes, the Practo Clone offers virtual consultations, allowing you to connect with doctors through video calls. This is especially useful for seeking medical advice remotely or in situations where physical presence isn't feasible.
How can I access my medical records and prescriptions on the Practo Clone?
You can manage your medical records and prescriptions by logging into your account. The platform provides a secure space for you to upload, view, and share your health-related documents with healthcare providers as needed.
Are the doctors on the platform qualified and verified?
Yes, the platform verifies the credentials and qualifications of the doctors listed. You can view detailed profiles, including their specialties, experience, and patient reviews, helping you make informed choices about your healthcare provider.
Is my personal and medical information secure on the Practo Clone?
Yes, the Practo Clone takes user privacy seriously. The platform employs advanced security measures, including encryption and secure storage, to ensure that your personal and medical information is protected from unauthorized access.
Is there an alternative to Binance?
We have compiled a list of solutions that reviewers voted as the best overall alternatives and competitors to Binance, including Coinbase Exchange, UPHOLD, Poloniex, and LocalBitcoins.
Partner with Us for Comprehensive IT Development
We're happy to answer any questions you may have and help you determine which of our services best fit your needs.
We Schedule a call at your convenience. 
We do a discovery and consulting meeting. 
We prepare a proposal and course of action.
Schedule a Free Consultation
Our managed IT services let you concentrate on what matters
Are you busy putting out IT fires instead of focusing on your core business? If your technology is draining resources rather than optimizing them, Netsurit can get you back on track. A professionally managed services provider can give you the decisive edge to: