Launch Your Leading-Edge Cab on Demand Platform
Miracuves offers 100% customizable Uber Clone, a white-label Rides, Rental, and shared Pool platform integrated with all the new-age features and functionalities.
Uber clone cab on demand solution. Daily Rides, Rentals & Share Pool Rides.
Cab on-demand to enable you to offer Ride Services to People with Ease and On Time.
We are the top development company for location-based mobile apps and Uber Clone solutions. Share pool script by our development company is well known. Our Taxi Solution with share pool app package gives you your own Ride & Rental Business. Our white label taxi booking solution comes with real time tracking and payment option to pay by cash, debit card, credit card and wallet. A professionally developed Uber Clone can give you the decisive edge to:
Market Penetration: A professionally developed Uber clone can help you quickly enter the ridesharing market and establish a strong presence.
Scalability: With a robust clone, you can easily scale your platform to handle increased demand and expand your user base.
User Trust: A well-executed clone can mirror the user-friendly experience of Uber, building trust and encouraging adoption among riders and drivers.
Competitive Advantage: Having a polished clone enables you to focus on unique features and marketing strategies, gaining an edge over competitors.
Uber Clone App is overall the most advanced Uber Cab clone system ever built and…
In a realm where transportation solutions are abundant, our Uber Clone transcends as a standout player. With meticulous attention to detail in its development, our clone encapsulates the core essence of Uber's success while elevating the user experience to new heights. Seamlessly accommodating daily commutes, rentals, outstation trips, and even share-pool rides, our clone isn't just a mere replica – it's a comprehensive ecosystem tailored to modern mobility needs.
What truly sets us apart is the innovative integration of a driver subscription model. By empowering drivers with a subscription-based approach, we foster a dedicated community of drivers who are rewarded with enhanced earnings, exclusive benefits, and improved visibility.
Prepare for a market disruption like no other with our Uber Clone. In a landscape saturated with conventional cab-on-demand services, our clone emerges as a game-changer, redefining the very fabric of transportation convenience. By seamlessly weaving together the proven elements of Uber's success and cutting-edge innovations, our clone stands poised to revolutionize the industry.
Powered by a versatile platform that not only facilitates daily rides but also offers rentals, outstation journeys, and efficient share-pool options, our clone is a multifaceted solution that meets every conceivable travel requirement. The true disruptive force lies in our visionary approach to driver engagement through a subscription model
Cutting-edge Features
that drive Uber Clone
The Uber Clone boasts a suite of cutting-edge features that redefine the ride-hailing experience. AI-powered route optimization ensures efficient journeys, while seamless multi-language support enhances inclusivity.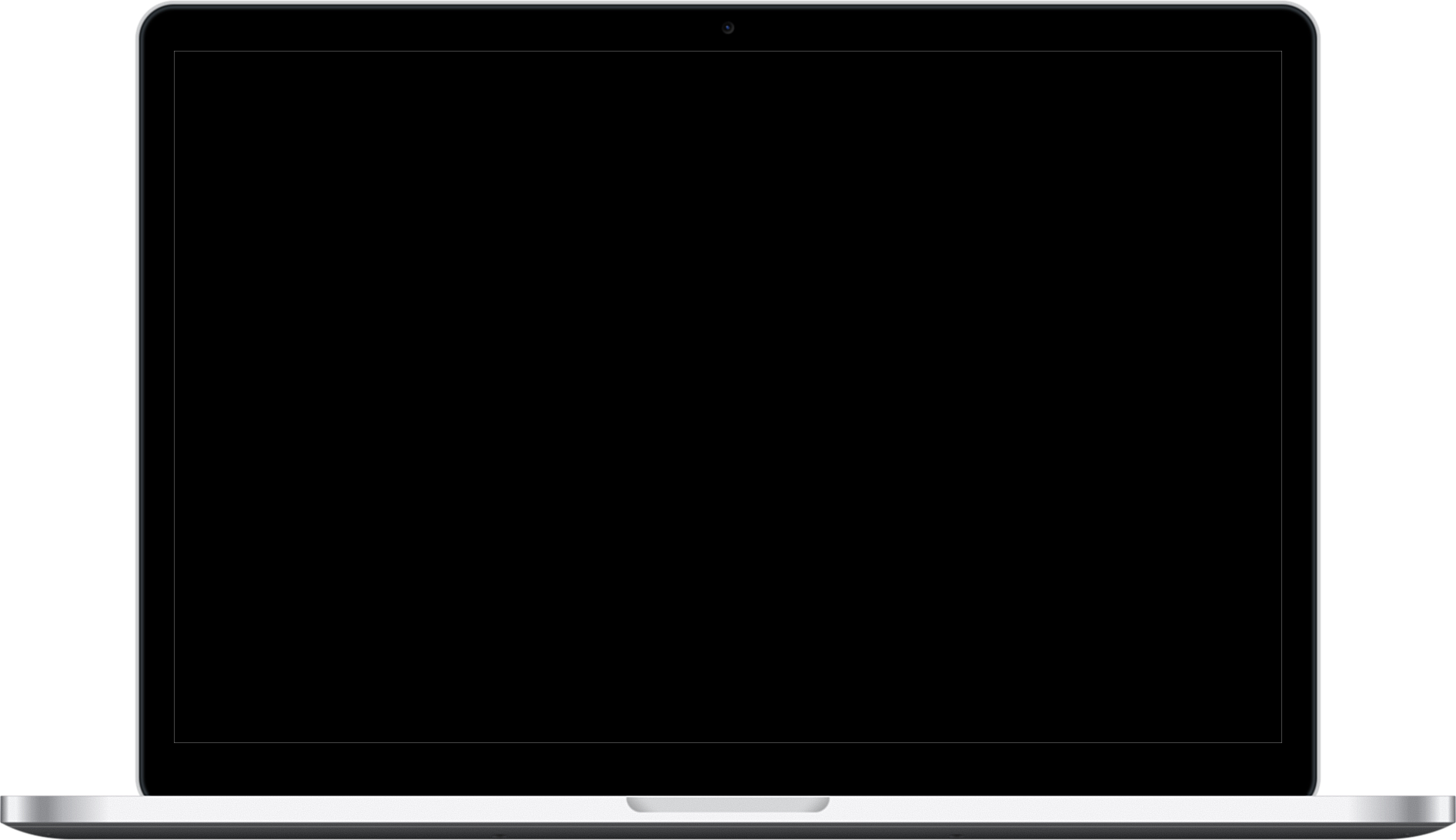 Intuitive Booking Interface: A user-friendly interface simplifies ride booking, enabling users to quickly request rides for their desired destinations.

Multi-modal Transportation: Integrates various transportation options such as daily rides, rentals, and share-pooling, providing users with flexible choices.

Real-time Tracking: Allows users to track their ride in real-time, enhancing transparency and reducing uncertainty about the driver's location.

Scheduled Bookings: Enables users to plan ahead by scheduling rides, ensuring timely transportation for appointments and events.

Secure Payment Gateways: Offers a range of secure digital payment options, ensuring seamless and safe transactions for users.

Ride History and Ratings: Provides a comprehensive history of past rides and allows users to rate drivers, enhancing accountability and service quality.
Dashboard Analytics: Offers data-driven insights into user behavior, driver performance, and overall system efficiency, aiding informed decision-making.

Fleet Management: Enables efficient management of driver profiles, vehicle details, and allocations, optimizing fleet operations.

Dynamic Pricing Control: Allows administrators to adjust pricing based on demand, supply, and market trends to maximize revenue.

User Management: Provides tools to manage user accounts, resolve disputes, and oversee user-related activities for enhanced customer support.

Promotions and Marketing: Offers tools to create and manage promotional campaigns, encouraging user engagement and retention.

Reports and Analytics: Generates detailed reports on key performance metrics, aiding in assessing the platform's success and areas for improvement.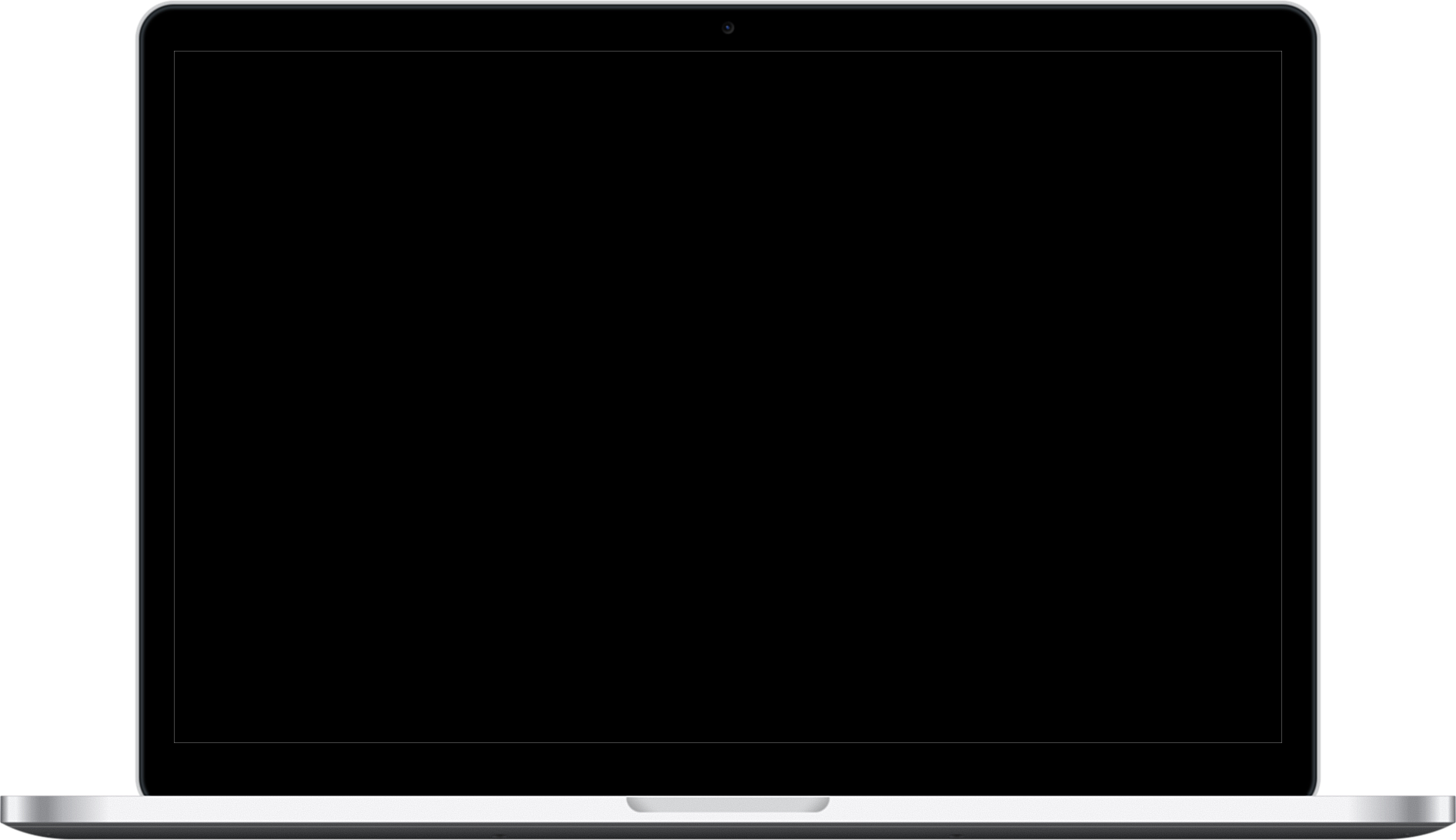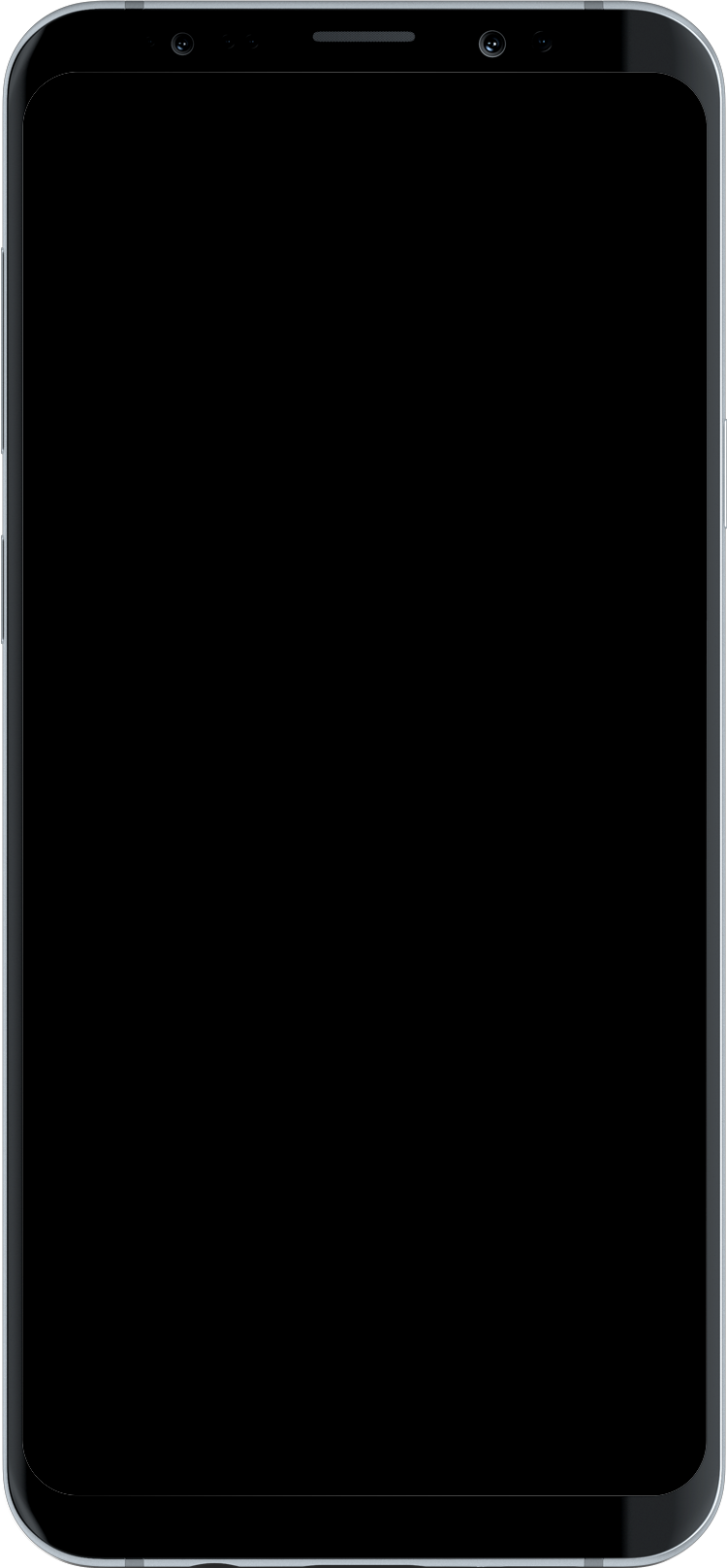 Location Services: Utilizes GPS to accurately locate users and drivers, ensuring seamless matching and navigation.

Push Notifications: Sends real-time alerts to users about ride confirmations, driver arrivals, and other important updates.

Driver Messaging: Facilitates direct communication between users and drivers within the app, enhancing convenience and coordination.

Emergency Assistance: Integrates an emergency button that instantly connects users to emergency services or contacts, ensuring safety.

Rating and Feedback: Allows users to rate their ride experience and provide feedback, contributing to service enhancement.

In-app Wallet: Offers a digital wallet for users to store funds, providing a convenient payment option and promoting loyalty.
Ready
Pre-built and readily available, reducing development time and enabling quick implementation.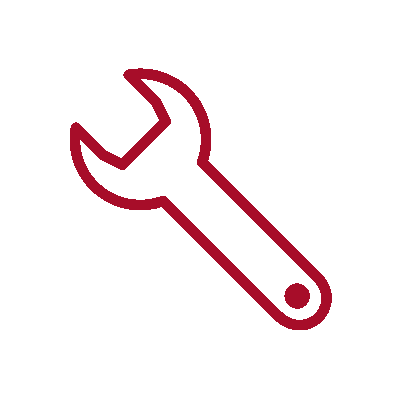 Set
Configured to suit specific needs, minimizing the need for extensive customization before deployment.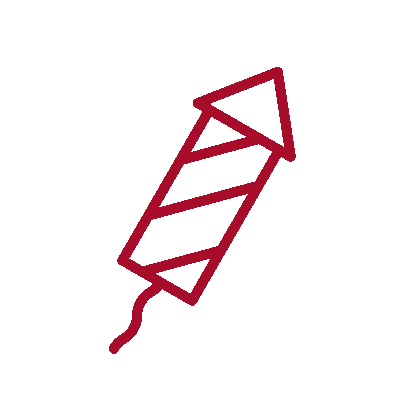 Go
Once deployed, can be quickly integrated into existing systems, enabling seamless adoption.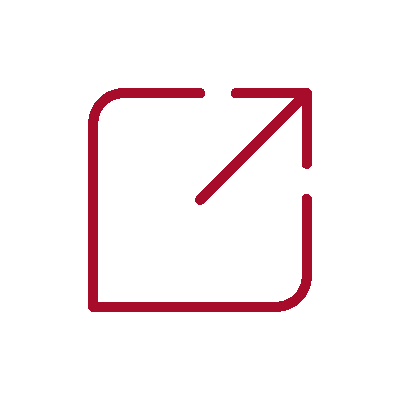 Now
Immediate access to modern technologies, enabling businesses to stay current and competitive.
In
Can be tailored to fit the organization's existing infrastructure, ensuring compatibility and smooth integration.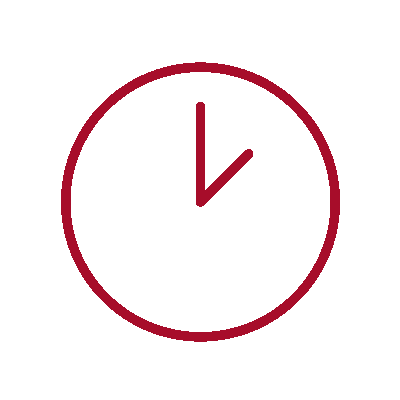 Time
Save valuable time by addressing specific challenges efficiently, allowing teams to focus on core business activities.
+91 999999999 | Driver_321
dispatcher | Dispatcher_321
fleet@demo.com | Fleet_321
User Registration
Users create accounts with personal details and credentials.
Location Selection
Users input their pickup and drop-off locations.
Ride Options
Users choose between daily rides, rentals, or share-pooling.
Fare Calculation
The app calculates the estimated fare based on distance and chosen service.
Driver Matching
The system finds an available driver and displays estimated arrival time.
Real-time Tracking
Users monitor the driver's location as they approach.
Ride Experience
Users enjoy the ride and have the option to rate it afterward.
Payment and Receipt
Users pay through the app, and a digital receipt is generated.
Free Deployment
We do the rebranding of your web and apps with your logo, icons & color scheme and deploy them.
Source & Project Codes
We provide you with complete source codes at start and full project codes at the time of final delivery.
Apps Publishing
We take care of publishing your apps in both the stores on your developer accounts and get it approved.
Support Timeline
We offer 60 Days of tech bug support and 1 year of products if any in terms of SDK or API at no extra cost.
Web & Admin
We have used PHP with Bootstrap Framework along with MYSQL and NodeJS, to make it robust and flexible.
Android Apps
Android Apps are done natively using Java/ Kotlin on android using all the latest SDK Implementations and UI.
iOS Apps
IOS Apps are done natively using Swift 4/5 on Xcode using all the latest SDK Implementations and UI.
3rd Party API Major
Google Full Map SDK, Social Logins, Twilio, Firebase, Payment gateways, Google Translate & MTR.

In-Car Entertainment
Integration with various entertainment platforms, allowing users to enjoy movies, music, or podcasts during their rides.
$900
Virtual Tour Guide
An addon that provides users with real-time information about landmarks and attractions during the ride, enhancing travel experiences.
$1200
Voice Commands
Incorporation of voice commands for navigation, communication, and other app functions, offering hands-free convenience for users.
$960
Multi-Stops Ride
Enables users to make multiple stops during a single ride, for picking up friends, running errands, or making quick stops along the way.
$1200
100% Customizable


We provide customization services to ensure that our clients get the exact features and functionalities they need for their clone solution needs.



Free Technical Support


Our team of experts offers free technical support to our clients throughout the development process and even after the launch of the platform.



Free Bug Support


We provide free bug support to our clients to ensure that the platform runs smoothly and without any issues.



Full Source Code


We ensure you get complete ownership of the Binance clone by offering you the full source code.

Custom development requires a high budget but our ready-made clone script comes with ample features and free rebranding service at a budget price.
Waiting is boring, that is why we bring you this ready-to-launch clone script which is completely customizable as per your needs.
We have vast experience in developing cryptocurrency-based applications to make your deployment capable enough to boost your crypto trading business.

We know the seriousness of security in the current times of data breach. That is why we have already verified our clone script with rigorous security testing.
Our dedication to providing a comprehensive solution, we've also optimized the script for enhanced speed, ensuring that users experience swift and efficient performance.
Combining al the key points we come to the stage of efficient functioning solution which delivers the right purpose and functions for everyone.
What is Uber Clone?
It will give you a head start in this competitive market. 
We provide you with a customizable source code script. iOS and Android for your riders and drivers
. In 7 days, we will give you a ready-to-use solution. 
Very
 advanced yet 
user-friendly
Uber Clone app package.
White-labelled with your brand name and logo. In the language and currency of your choice. What's more?
We also launch iOS and Android native apps for your customers and drivers. We upload them on the iOS AppStore and Android Play store. We get your apps approved.  You can use our complete uber taxi booking app solution to kick-start your business. You will have complete control of the business functions at your fingertips.
You can use data derived from the web and app to plan the future. Get more Uber Clone location-based service applications through us at unbelievable prices.
How do I make a Uber Clone ?
Uber Cab is an on-demand taxi booking software that helps expand business reach. By providing ride-hailing services to customers anytime. It supports the business with customised modules. Put it up in any of the business areas.
Easy & Smart user interface meets all user's needs. Tech support resolves any issues in the solution. This further leads to higher revenue generation. As well as many business opportunities for acquiring more customers. You can be an entrepreneur or business owner. Start your ride-hailing business online. We provide a white-label Uber clone app solution. For your scale of business.
It is also popularly known as Lyft clone, careem clone, car rental script and cab on demand.
The Uber Clone is an on-demand services platform that provides multiple services on a single platform, including ride-sharing, rentals, shared pool, multiple vehicle types, and more.
The platform is designed to provide a seamless user experience with an intuitive interface, multiple payment options, real-time tracking, advanced analytics, seamless communication, and customizable features.
It is built on robust and scalable technology, supports multiple languages, and allows customers to rate and review service providers, helping businesses maintain a high level of service quality.
Key features of a Uber Clone:
1. User-friendly interface: The Uber Clone app should have a simple and user-friendly interface that allows riders to request rides and drivers to accept or reject ride requests.
2. Real-time tracking: The app should allow both riders and drivers to track the location of the other in real-time. This feature ensures that riders can see the driver's location and estimated time of arrival.
3. Multiple payment options: The app should support multiple payment options, such as credit/debit cards, net banking, and e-wallets, making it easier for riders to pay for their rides.
4. Secure payment gateway: The app should have a secure payment gateway that ensures that payments are processed safely and securely.
5. Driver rating system: Uber Clone should have a rating system that allows riders to rate drivers based on their experience. This feature helps ensure that drivers provide excellent service to riders.
6. In-app messaging: The app should allow riders and drivers to communicate with each other through an in-app messaging system. This feature ensures that both parties can communicate effectively and coordinate pickup and drop-off locations.
7. Promo codes and discounts: The app should allow riders to apply promo codes and discounts to their rides, making it more affordable for them.
8. Multilingual support: The app should support multiple languages, making it easier for riders and drivers to use the app in their preferred language.
9. Support for different types of rides: The app should support different types of rides, such as shared rides, solo rides, and luxury rides. This feature ensures that riders can choose the type of ride that best suits their needs.
10. Driver verification: Uber Clone should have a driver verification process that ensures that drivers are qualified and have a clean driving record. This feature helps ensure the safety of riders.
Uber clone Pool & Rentals
Uber clone script is a ride-hailing app solution that allows anyone to launch taxi-booking on-demand. It allows riders to find rides as and when they need. It helps the drivers earn by completing the trips that users have requested.
Where do I get the best Uber Clone Script?
The apps are built with native Android and iOS platforms. All needed features and functions can be tuned anytime. To meet future market demands. We at Miracuves Inc understand the customer's demographics. We develop an uber clone app to fulfil business needs.
The solution aims to connect the business with the customers easily. Provide services efficiently with dedicated apps. Along with panels for customers, drivers, and admin of the business. All of which can be accessed from the smart screens.
If you are tired of trying Uber clone apps that just don't match up to your business expectations. Well we've got good news for you!
Taxi Services offered by solution is very much easy to use. The admin Panel is powerful and easy to manage.
Phone numbers go through number masking. Riders and drivers get to know the pickup location and drop off locations.
The best uber clone app is finally on the market. Customizable app to suit your precise business requirements developed. We ensure that your business is a complete success no matter where you are in the world!
Taxi on Demand Services. Book a ride from rider app and drivers can serve using driver app.
You have a choice just google map or 8 maps advanced feature. We offer you technical support. Our taxi services apps are easy to use.
We get you Approved on Google Play Store and Apple App Store. Our Uber Clone App Development is 100% responsive. It works on all the devices alike. iPhone, iPad, Android smartphone devices, Android Tablets etc.
The White-Label Uber Clone Script Includes:
Main Website (Includes Taxi booking from Website)

Rider iOS App

Rider Android App

Rider Web Panel

Driver iOS App

Driver Android App

Driver Web Panel

Kiosk Android App (Optional)

Kiosk iOS App (Optional)

Web Panel for the Taxi Companies

Dispatcher Panel

Billing Administrator Panel
Powerful admin web panel to enable the management and working of the app. This includes the information about –
The taxi app development for the taxi app solution with Miracuves is mind blowing. It comes with admin panel and taxi app or mobile app.
The uber app is perfect for ride requests as well as surge pricing, multiple payment gateway, social media login and various advanced features.
What other apps are similar to Uber?
The app clone can be further modified as grab clone to serve rides, food delivery and grocery delivery. Email Protected user accounts.
Let us explain how the taxi on-demand app operates. The first step for any rider is to download the app from Android Play Store or IOS App Store.
Once they install the app they need to sign up and create a profile. On the other hand, the driver needs to do the same. Driver Profile gets approved by the Admin to provide services.
Now, the rider selects the destination of travel as the pickup location is auto-detect. After this select the vehicle type and in case of pool ride select no. of seats needed.
As soon as the rider places a request the nearby drivers are notified of the same. They can accept the request and see the place to go for pickup.
Once the driver arrives at the pick-up location user is notified. The rider gets into the cab, provides the driver with OTP and the trip gets started.
Once they reach the destination, the driver completes the trip. An invoice is generated which can be paid by the user in cash or card.
It will be effortless if the rider used a wallet or card when booking the trip. The payment gets done and they can give reviews to one another.
This is the simple flow and what else can be better than a smooth ride and no hassles.
The revenue model of an Uber clone typically revolves around generating income through various sources related to the platform's operations. Here are some key components of a typical revenue model for an Uber clone:
Commission on Rides: The primary source of revenue for an Uber clone is through commissions charged on each ride facilitated through the platform. The platform charges a percentage or fixed fee from the fare paid by the passenger for each completed ride. This commission is typically a significant portion of the revenue generated by the platform.

Surge Pricing: Surge pricing is another revenue-generating mechanism used by Uber clones. During peak demand periods or in high-demand areas, the platform can increase the fare rates temporarily. The increased fares, known as surge pricing, allow the platform to generate additional revenue during these periods.

Booking or Service Fee: Some Uber clones charge a booking or service fee from passengers for each ride. This fee is typically added to the total fare and collected by the platform. The booking fee helps cover operational costs and contributes to the platform's revenue.

Subscription Plans: Some Uber clones offer subscription plans for frequent users or corporate clients. These plans may include benefits such as discounted fares, priority booking, or exclusive services. Subscriptions can provide a predictable stream of revenue for the platform while incentivizing users to choose the platform over competitors.

Advertising and Partnerships: Uber clones often explore advertising and partnerships as additional revenue streams. They can collaborate with local businesses, restaurants, or other service providers to offer discounts, promotions, or integrated services. These partnerships can generate advertising revenue and commission from referred businesses.

Data Analytics and Insights: Uber clones collect vast amounts of data on user preferences, travel patterns, and other insights. They can monetize this data by providing anonymized, aggregated information to businesses or organizations interested in market research, urban planning, or other data-driven activities.

Additional Services: Some Uber clones expand their revenue streams by offering additional services beyond ride-hailing. This can include services like food delivery, courier services, or vehicle rental. These supplementary services allow the platform to diversify its revenue sources and capture a larger share of the market.

Licensing and Franchising: In certain cases, Uber clones may offer licensing or franchising opportunities to entrepreneurs or businesses interested in operating a ride-hailing platform under their brand. These licensing or franchising fees can provide a separate revenue stream for the Uber clone company.
It's important to note that the revenue model may vary based on the specific Uber clone and its business strategy. The above components provide a general overview of the revenue streams commonly found in such platforms.
Ride scheduling: Users can schedule their ride for a future date and time.
Multi-stop ride: Users can add multiple stops to their ride, allowing them to pick up or drop off other passengers or make multiple stops along the way.
Estimated time of arrival (ETA): The app provides an estimated time of arrival for the driver based on real-time traffic conditions.
Ride sharing: Users can share their ride with other passengers going in the same direction, making it more cost-effective and eco-friendly.
Ride selection: Users can choose the type of ride they want, such as a luxury car, shared ride, or a larger vehicle for groups.
SOS button: The app includes an emergency SOS button that can be used to alert the authorities or emergency services in case of an emergency.
Driver tipping: Users can tip their driver after the ride, providing an additional source of income for drivers.
Loyalty program: The app includes a loyalty program that rewards users with points for every ride they take, which can be redeemed for discounts or free rides.
Surge pricing prediction: The app predicts surge pricing in advance, allowing users to plan their rides accordingly and avoid high prices.
Preferred driver: Users can select their preferred driver, who they have previously rated positively, for their ride.
Geo-fencing: The app includes geo-fencing technology that allows users to set boundaries for their ride, ensuring that the driver takes the most optimal route.
Automatic dispatching: The app automatically assigns a driver to a ride based on their availability and proximity to the user's location.
Driver incentives: The app includes driver incentives such as bonuses and rewards for high ratings or completing a certain number of rides.
Real-time analytics: The app provides real-time analytics on ride bookings, cancellations, and revenue, allowing the app owner to make data-driven decisions.
Heat map analysis: The app provides a heat map analysis of high-demand areas, allowing drivers to strategically position themselves for more ride requests.
Route optimization: The app includes route optimization technology that finds the most optimal route for the driver based on traffic and road conditions.
Smart pricing: The app includes smart pricing technology that adjusts the fare based on factors like weather conditions, demand, and supply.
In-app advertising: The app includes in-app advertising that allows businesses to promote their products or services to users.
The future prospects of an Uber clone depend on various factors, including market trends, regulatory environment, technological advancements, and competition. Here are some key aspects to consider regarding the future prospects of an Uber clone:
Market Expansion: Uber clones have witnessed significant growth in many markets worldwide. However, there are still untapped markets and regions where ride-hailing services are not yet well-established. Expanding into these markets presents an opportunity for Uber clones to grow their user base and increase revenue.

Adoption of Electric and Autonomous Vehicles: The future of transportation is moving towards electric and autonomous vehicles. Uber clones can capitalize on this trend by incorporating electric and autonomous vehicles into their fleets. By offering eco-friendly and technologically advanced transportation options, they can attract environmentally conscious customers and stay ahead of the competition.

Integration of Multi-Modal Transportation: Many cities are embracing the concept of multi-modal transportation, which combines various modes of transportation like ride-hailing, public transit, bike-sharing, and more. Uber clones can adapt their platforms to integrate these different modes, providing users with a seamless and convenient travel experience. This integration can open up new revenue streams and cater to a wider range of transportation needs.

Expansion into New Service Categories: As the market evolves, Uber clones can explore new service categories beyond traditional ride-hailing. This can include delivery services, such as food delivery, grocery delivery, or package delivery. By diversifying their offerings, Uber clones can tap into additional markets and revenue sources.

Technology Innovations: Advancements in technology, such as artificial intelligence, machine learning, and data analytics, can enhance the capabilities of Uber clones. These technologies can be leveraged to optimize driver allocation, predict demand patterns, improve user experience, and reduce operational costs. Embracing and implementing these innovations can give Uber clones a competitive edge and drive future growth.

Partnerships and Integration with Other Platforms: Collaborating with other platforms and services can expand the reach and services offered by Uber clones. Integrating with popular apps or platforms for booking accommodations, flights, or events can provide users with a comprehensive travel experience. By forming strategic partnerships, Uber clones can access a larger customer base and generate additional revenue through cross-promotion and referral programs.

Regulatory Challenges: Uber clones often face regulatory challenges and scrutiny from authorities in various regions. The future prospects of these platforms depend on their ability to navigate and comply with evolving regulations. Building strong relationships with regulators and advocating for favorable policies can positively impact the growth and sustainability of Uber clones.

Increased Competition: The ride-hailing industry is highly competitive, with both local and global players vying for market share. Uber clones need to continuously innovate, improve their services, and differentiate themselves to stay ahead in the market. Differentiation can be achieved through features like superior user experience, unique service offerings, better driver benefits, or innovative pricing models.
It's important to note that the future prospects of an Uber clone are subject to various uncertainties and market dynamics. The ability to adapt, innovate, and stay ahead of emerging trends will play a crucial role in determining their long-term success.
Frequently

Asked

Questions
How do I book a ride using the Uber Clone app?
Simply download the app, register, enter your pickup and drop-off locations, choose your ride type, and confirm the booking. The app will connect you with a nearby driver.
Can I schedule rides in advance with the Uber Clone?
Yes, you can schedule rides ahead of time through the app. Just select the "Schedule Ride" option and specify the date and time for your trip.
How is the fare calculated for rides on the Uber Clone?
The fare is calculated based on factors such as distance, time, ride type, and demand. The app provides an estimated fare before confirming the ride, so you know what to expect.
Are there options for larger groups or families on the Uber Clone?
Yes, you can choose a ride type that accommodates larger groups. Some options offer vehicles with more seating capacity to suit your needs.
Partner with Us for Comprehensive IT Development
We're happy to answer any questions you may have and help you determine which of our services best fit your needs.
We Schedule a call at your convenience. 
We do a discovery and consulting meeting. 
We prepare a proposal and course of action.
Schedule a Free Consultation
Our managed IT services let you concentrate on what matters
Are you busy putting out IT fires instead of focusing on your core business? If your technology is draining resources rather than optimizing them, Netsurit can get you back on track. A professionally managed services provider can give you the decisive edge to: