Standing out of the Crowd
Reviews & Awards of Miracuves which gives you an insight of our integrity and strengths and our commitment to deliver always right.
We have the expertise to convert your dream into reality.
Miracuves has been consistently recognised as a leader in the managed IT services industry, Standing out from competitors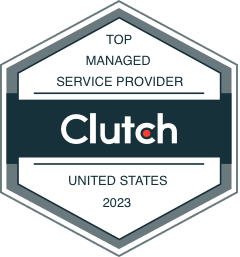 Top Managed Service Provider in USA 2023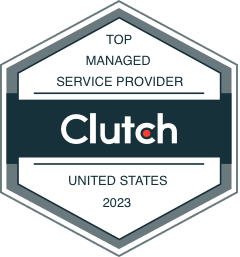 Top Flutter Developers in New York 2023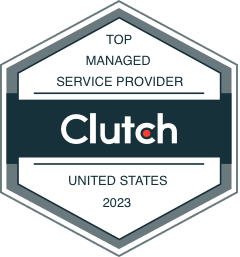 Top APP Development Company in Miami 2023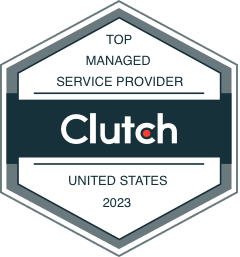 Top Software Developers in Miami 2023
Best Manager IT Service Providers in New York 2022
Google Developers Certified Agency
Forbes Member Council 2022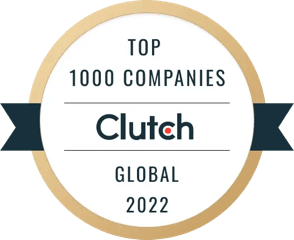 Top 1000 Companies Globally
What our clients say about working with Miracuves
"They know what they're doing, and the team is prompt and well-organized."
Business Operations Coordinator, Pharmaceutical 
"Even though we gave them short notice, they jumped in and helped us move mountains to set up our office equipment."
"They do their very best to make sure you succeed. If there's an issue, they step in immediately."
Vice President Marketing Communications
"We're 100% satisfied with their work, and Miracuves has exceeded our expectations."
Litigation Support Associate, Kennedy Berg LLP
"Their responsiveness is really great — they resolve issues promptly."
Deputy Director, National Academy of Design
"They recognize that our success is in everyone's interest, and they work hard to help us get there."
Head of IT, Restaurant Product Supplier
Miracuves implemented such a powerful platform that we had no break in service when our employees had to work from home due to the COVID-19 pandemic. We weren't concerned about how to shift to a remote working environment because Integris facilitated a seamless transition.
Amanda Parks
Network Manager, Healthcare Organization
Miracuves has been an outstanding partner. Their team is professional, knowledgeable and customer-service driven. Miracuves proactive collaborative approach has been critical in helping us build an IT infrastructure that enables our success today and supports our long-term positioning strategy.
John Labkins
Partner & CEO, Telecommunication Company
I've been a customer for more than a decade. Miracuves is an example of the way Managed Services should be done. They do their very best to make sure you succeed. If there's an issue, they step in immediately. We will continue to be a customer for years to come.
Daniel Legrante
CIO, Restaurant Product Supplier
Client reviews and feedback are critically important for Miracuves IT Solutions, as they are for any service-oriented business. These reviews and feedback provide valuable insights into the quality of services provided by the company. Positive feedback indicates that the company is meeting or exceeding client expectations, while negative feedback highlights areas that may need improvement. This information is crucial for maintaining and enhancing service quality.
Positive client reviews and testimonials can significantly enhance Miracuves IT Solutions' reputation. Potential clients often rely on the experiences of past clients when making decisions, and a strong track record of positive feedback can help attract new business.
Client reviews and feedback also play a pivotal role in building trust and credibility with both existing and potential clients. When a company openly solicits and responds to feedback, it demonstrates a commitment to transparency and continuous improvement, which can instill confidence in clients.
Negative feedback and constructive criticism are invaluable for identifying areas in which Miracuves IT Solutions can improve. By addressing these issues promptly, the company can enhance its services and avoid potential problems in the future.
Encouraging clients to provide feedback fosters engagement and communication. Clients who feel heard and valued are more likely to develop long-term relationships with the company. This engagement can lead to repeat business and referrals.
Positive reviews and feedback can set Miracuves IT Solutions apart from its competitors. In a crowded IT solutions market, having a strong online reputation can be a significant competitive advantage.
Feedback provides data that can be used for data-driven decision-making. By analyzing feedback trends and patterns, Miracuves IT Solutions can make informed decisions about its service offerings, marketing strategies, and customer support initiatives.
Ultimately, the goal of Miracuves IT Solutions is to ensure customer satisfaction. Client reviews and feedback are direct indicators of whether clients are happy with the services provided. Satisfied clients are more likely to stay loyal and recommend the company to others.
Feedback is a catalyst for continuous improvement. Miracuves IT Solutions can use feedback to iterate on its services, refine its processes, and adapt to changing client needs and industry trends.
In some cases, client feedback may be legally required, especially in regulated industries. Ensuring compliance with such regulations is essential for the company's operations.
In conclusion, client reviews and feedback play a vital role in the success and growth of Miracuves IT Solutions. By actively seeking and responding to client input, the company can enhance its services, build a strong reputation, and foster long-lasting client relationships.